The 2023 Lexus RZ 450e Shows What Luxurious Japanese Electrification Looks Like
Lexus has had a solid grip on the hybrid gas-electric market but is only now entering the fully electric vehicle market with the all-new 2023 Lexus RZ 450e. The luxury brand's first EV should be on roads by the end of the year, a speedy rollout for such a special ride.
Similar to the Toyota bZ4X, the Lexus features the e-TNGA platform, an all-new setup that's been designed from the ground up to handle the challenges of EV motoring. It packs a 71.4-kilowatt-hour battery, which is about the same size as other mainstream EVs like the Hyundai Ioniq 5 and Kia EV6. Lexus expects this battery will deliver just over 400 kilometres of range and be compatible with 150-kilowatt DC fast chargers, which are plenty quick at returning range to the powertrain. The car is powered by a pair of electric motors, which provide all-wheel drive and over 300 horsepower combined.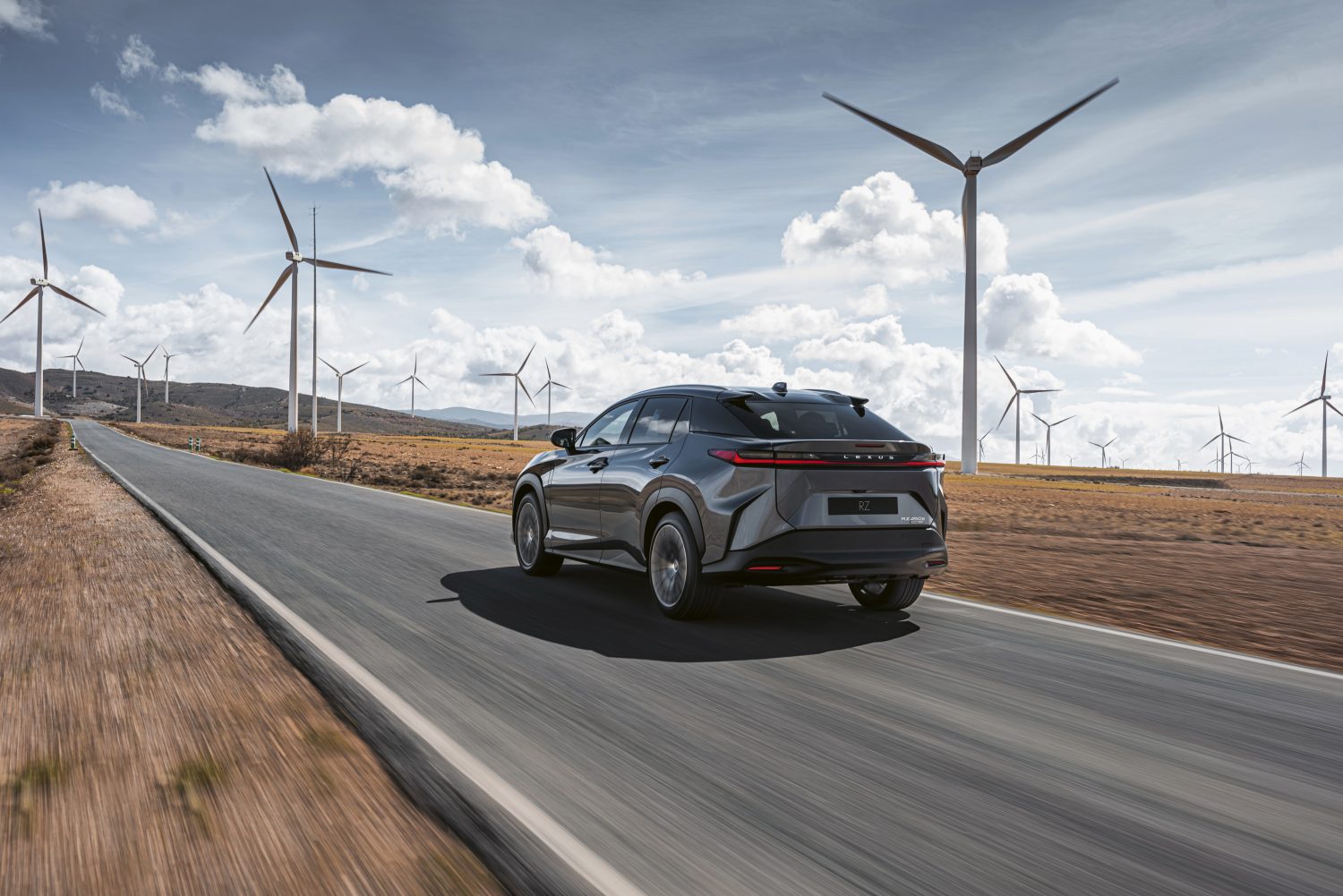 The RZ 450e's slick design seems like an evolution of the brand's other popular SUVs such as the UX, NX, and class-leading RX (soon due for a makeover). But perhaps most intriguing is the interior. The cabin is minimalist in the best way, though the weird steering wheel, an option known as the steering yoke, features an innovative steer-by-wire system. You can access the lock-to-lock steering ratio with just a single 180-degree spin of the steering wheel, and the steer-by-wire system also filters out unnecessary or uncomfortable vibrations, making the car feel incredibly smooth in your hands.
And while Canadians have long enjoyed heated seats and steering wheels, this new Lexus will feature knee warmers. The HVAC system will keep the driver and passengers' lower extremities warm with radiant heaters, making any journey comfortable regardless of the weather.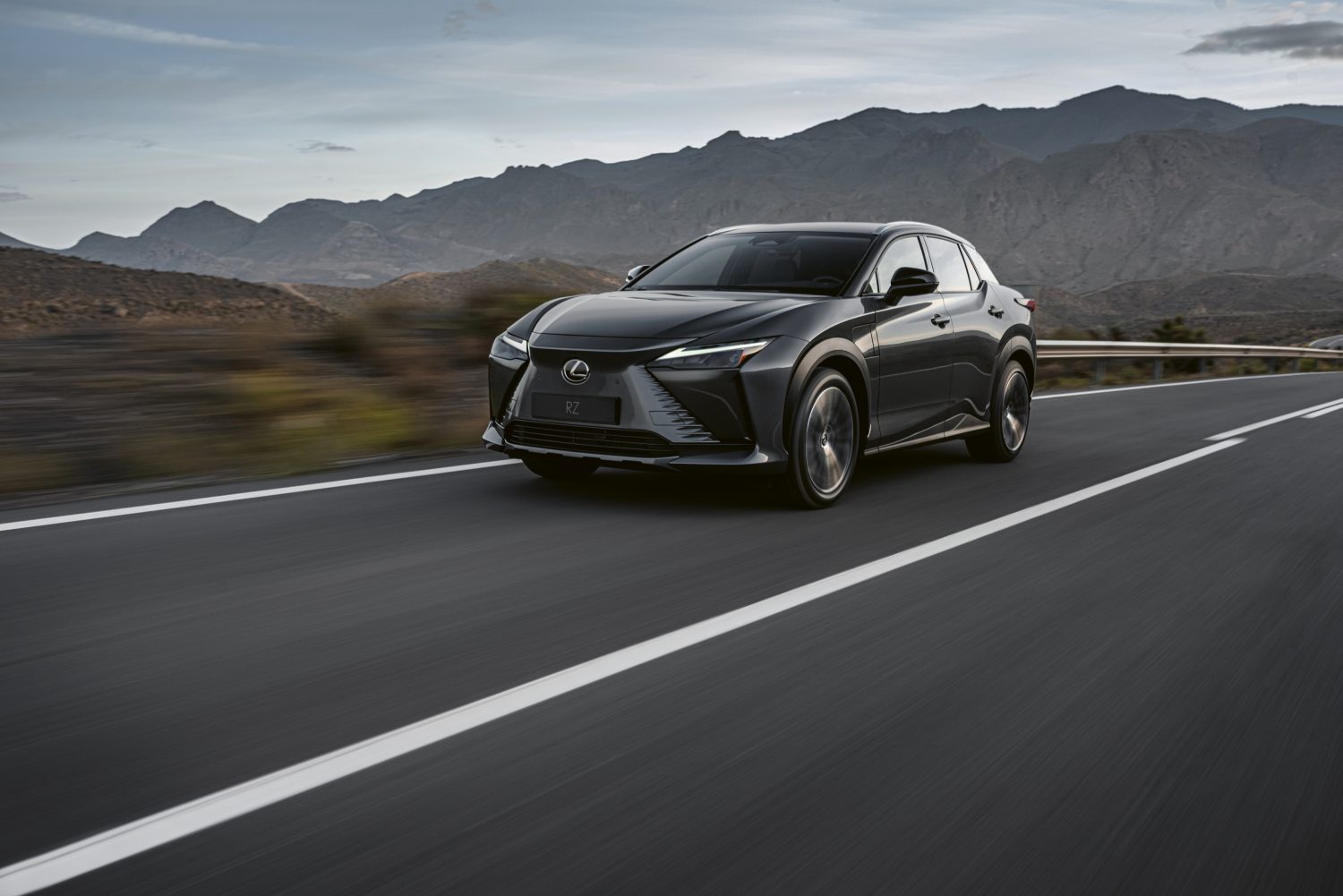 The interior also features Shadowy Illumination, which changes the shade of light projected on the door trim when the doors are opened and closed. Prospective buyers who are environmentally conscious will be happy to know the seats are upholstered in Ultrasuede made from a 30 per cent blend of biobased sustainable materials.
Long trusted to deliver efficient motoring in the past, Lexus can be expected to continue with its first all-electric vehicle. We'll have to wait until later this year to see how it performs in this competitive market, but in the meantime Lexus offers a plug-in hybrid version of its compact crossover known as the NX 450h+, which has 61 kilometres of all-electric range. And we'd be surprised if the automaker's new generation of its ultrapopular RX SUV didn't include a plug-in hybrid powertrain as well.