Beppi's Handmade Artisanal Gelato Is "A Taste of Italy on the Prairies"
In the heart of Saskatoon's charming Broadway district, there's a little gelato shop where flavours from Saskatchewan meet those from Italy. At Beppi's Gelato, you'll find authentic Italian classics like pistachio and hazelnut gelato alongside flavours showcasing local fruit like Saskatchewan sour cherries and haskap berries.
"There are a lot of all-time Italian and Canadian flavours, but I try to use local ingredients too," Beppi's owner, Paola Chiste, says. "Like for Saskatchewan Day, I make the Prairie Lily, which is made with sea buckthorn and local honey. At our cabin we pick wild blueberries and we have a huge raspberry patch, so a lot of our berries come from there, too."
Chiste was born in Canada, but her first language was Italian—the daughter of Italian immigrants says she's embraced Italian culture. Beppi's combines her love for all things Italian and her passion for local food.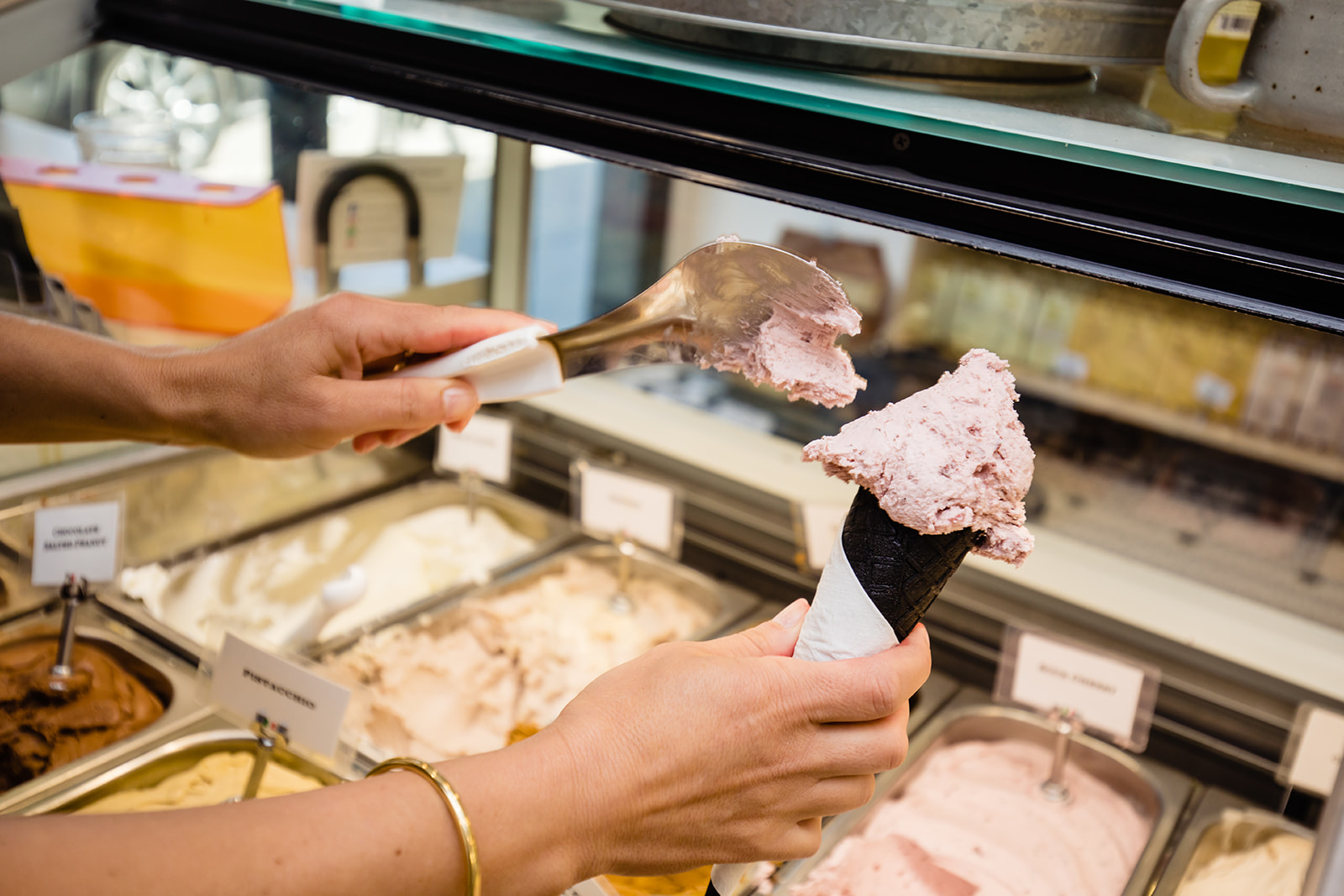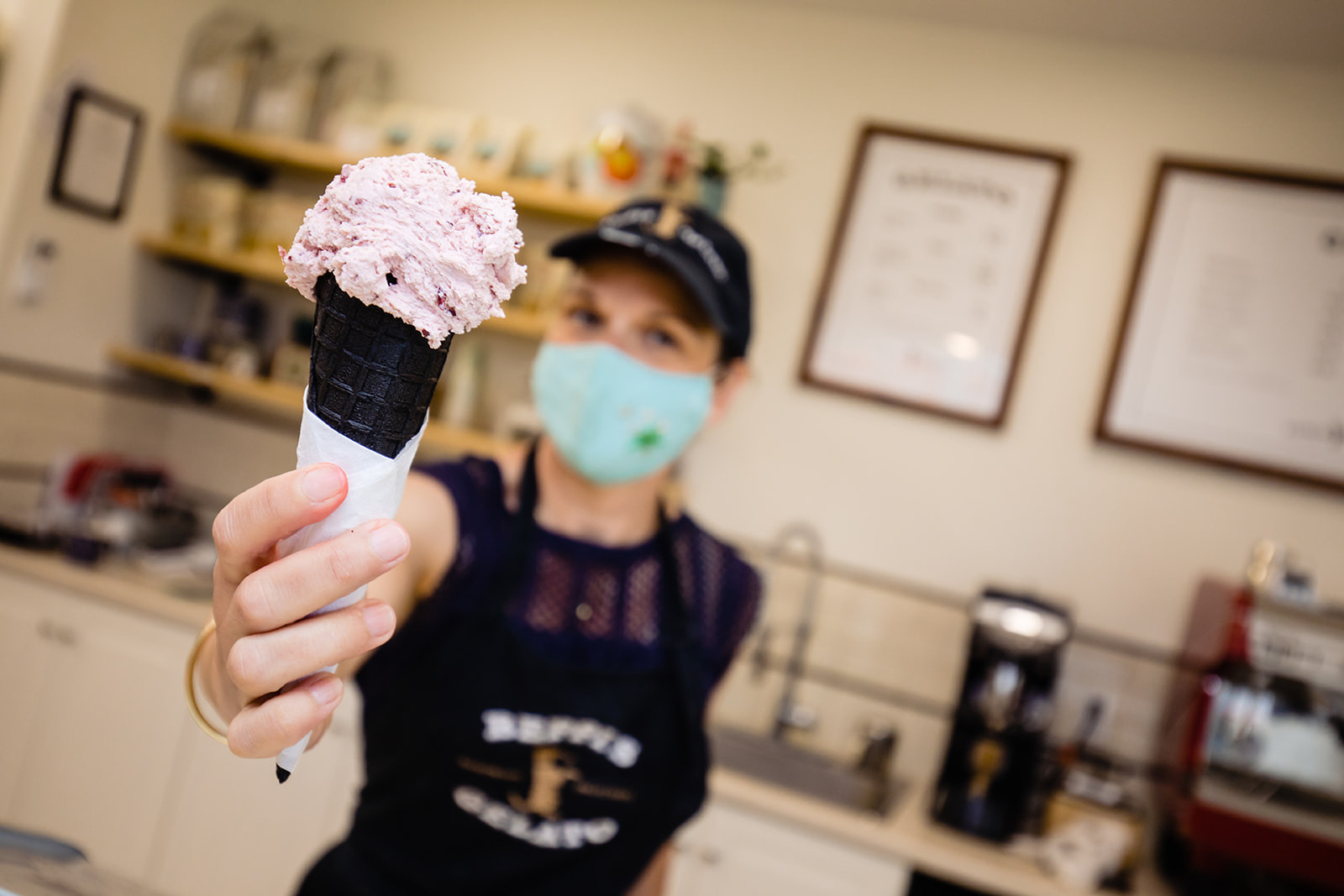 "I love going to Italy, and I still speak Italian—I try and cook Italian too, so I'm a big ambassador for Italian culture," Chiste says. "And then I'm also a foodie, and I love watching cooking shows and seeing the chef's relationship with food—most of it is about bringing back local food. So it's a movement I feel passionate about."
Despite Beppi's popularity today, Chiste says running a gelato shop wasn't even on her radar initially. She has a master's degree in applied social psychology and worked in research for years. When the research centre where she was working closed, her husband suggested opening a gelato shop. "I thought he was crazy, but the more I thought about it, I realized it was time to change gears," she says.
Chiste went to Italy to study at Carpigiani Gelato University near Bologna. She brought what she learned back with her to Saskatoon, opening Beppi's, named after her grandfather, Nonno Beppi, in 2019.
Since then, Chiste has created over 150 flavours of gelato and sorbetto. At Beppi's there are staple flavours—fior di latte, toasted almond, and lemon sorbetto, among others—and monthly feature flavours, too. Chiste says she often takes inspiration from other desserts when developing new flavour combinations, translating treats like coffee walnut cake into coffee walnut gelato, for example.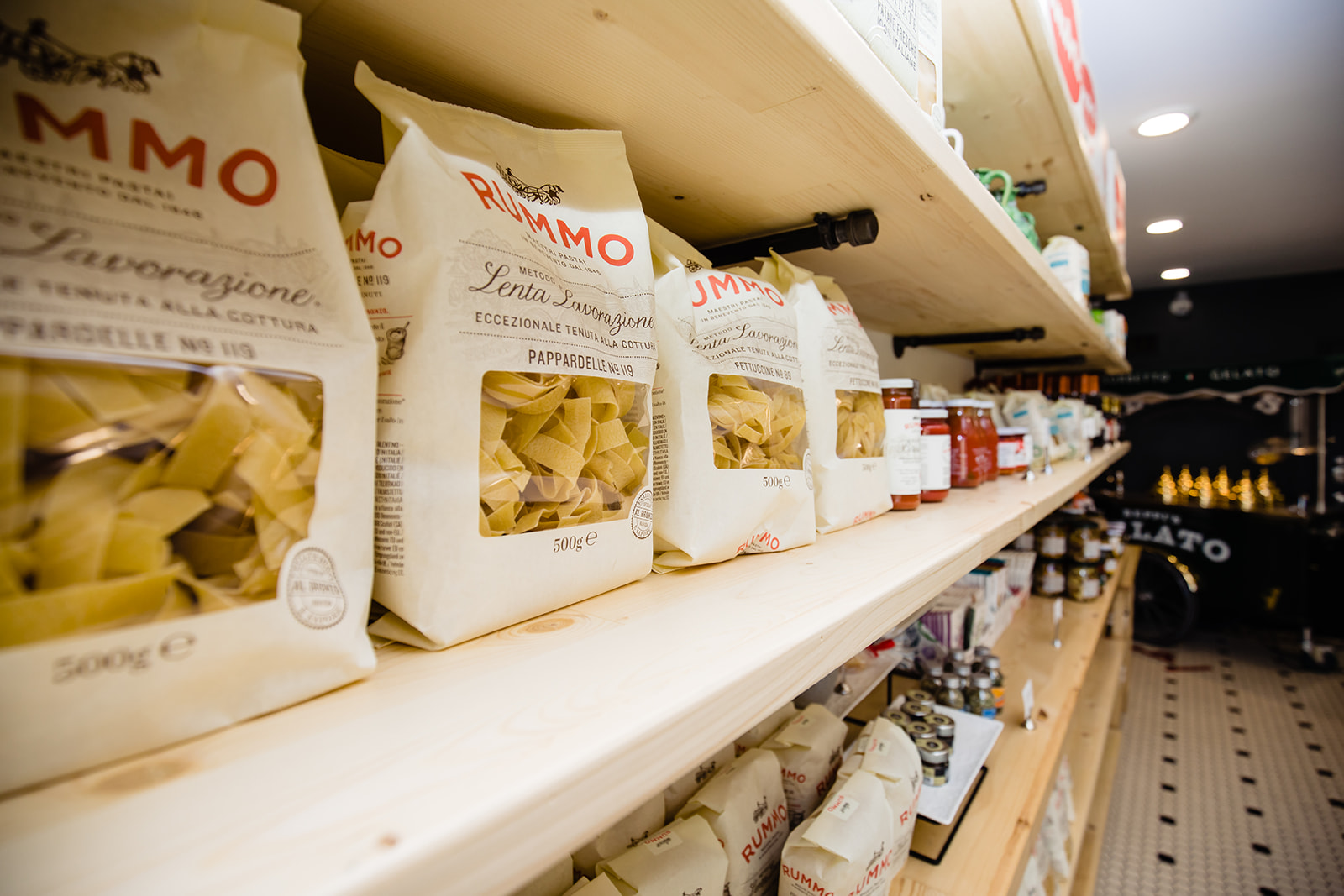 In addition to gelato and sorbetto, Beppi's has a small grocery section stocked with Italian staples like pasta, olive oil, and preserves, plus espresso-based coffees and in-house baking, including favourites like Italian lemon cookies and pistachio cookies.
"We try to carry some harder-to-find Italian grocery items," Chiste says. "The Italian cookies and coffees are all made in the traditional sense too. We really just try to be a little bit of Italy on the Prairies."
Photography by Sik Pics Productions.