Land, Sea, and Sky Adventures With Citizen Promaster
Go further, deeper, and higher with the Citizen range of sports watches.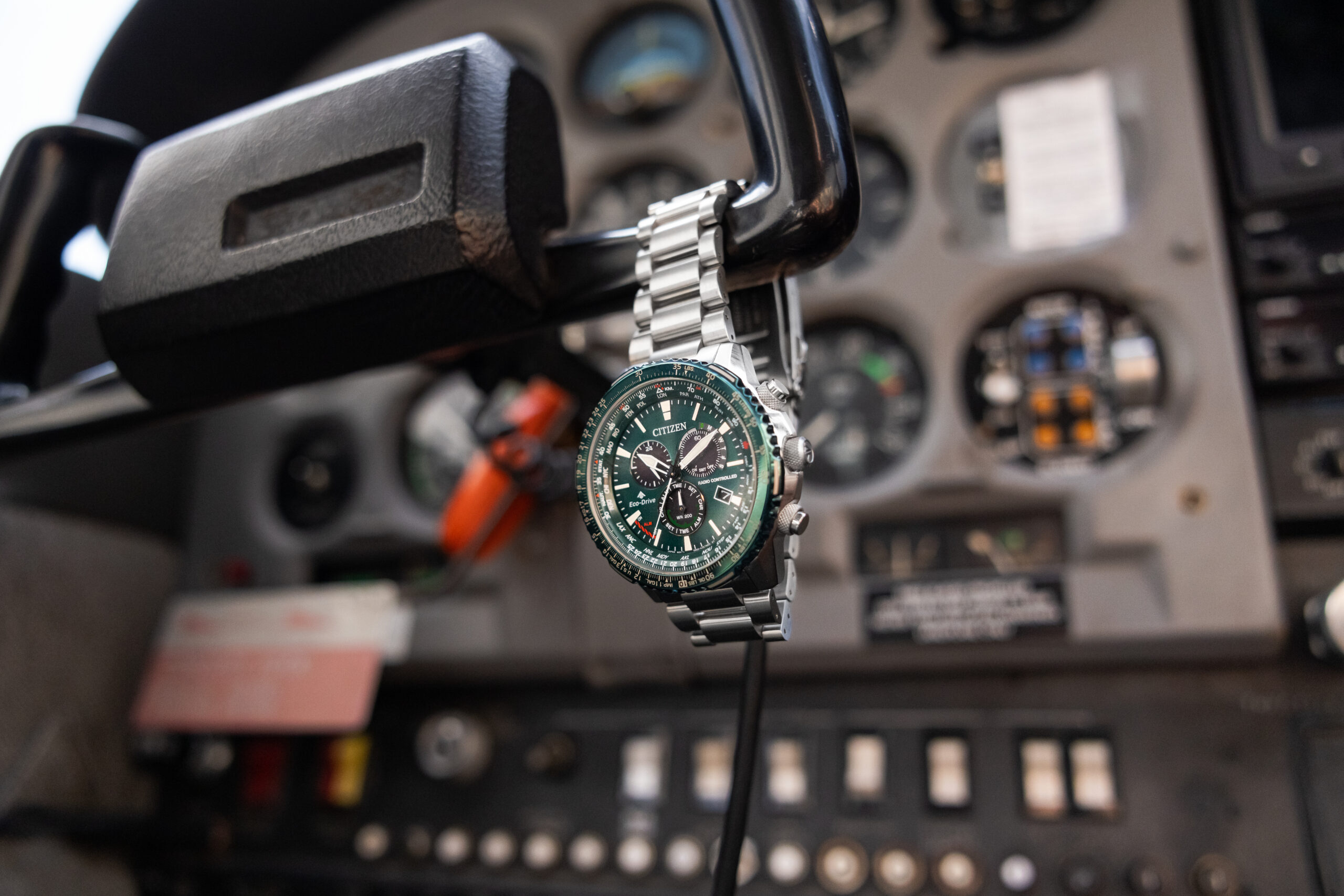 British Columbia's Sea to Sky Highway is a stretch of road whose vista is comprised of a series of fjords that stretch inland, with the Pacific Ocean on one side and towering rock on the other side. This 411-kilometre stretch of picture perfect landscape, framed by blue sea and sky that winds up in to the Coast Mountains, was the adventure playground the team at Citizen chose to go further, deeper, and higher with the range of Promaster sports watches.
Citizen launched the Promaster series in 1989 with three models: Aqualand for the sea category, Altichron for land expeditions, and Sky for aviation. While very much professional grade watches, the intent has always been for these sport watches to be worn not solely by adventure seekers but also by the everyday enthusiast.
Citizen was one of the first to make a serious diving watch for the common citizen (one most could actually afford). Over the years, the Japanese manufacturer has kept making impressive diving watches and in 2006, released the Orca (obviously inspired by the whale) with its distinctive whale-style markings and wave-like bezel (for easy use with wet diving gloves). The new Citizen Promaster Orca comes in three new colourways: black, blue, and all-black special edition. Each of the new models is presented in a 46mm stainless steel case with luminous hands and markers for legibility underwater and in the dark; a marker at 12 o'clock ensures easy registering of elapsed time. The watch is resistant up to 200-metres with a screw-down crown and an orca whale motif is printed on the case back. High winds on the Strait of Georgia interrupted a whale-watching experience while in Vancouver, but a few seal pups made for stand-ins for the sea element of this particular Citizen adventure.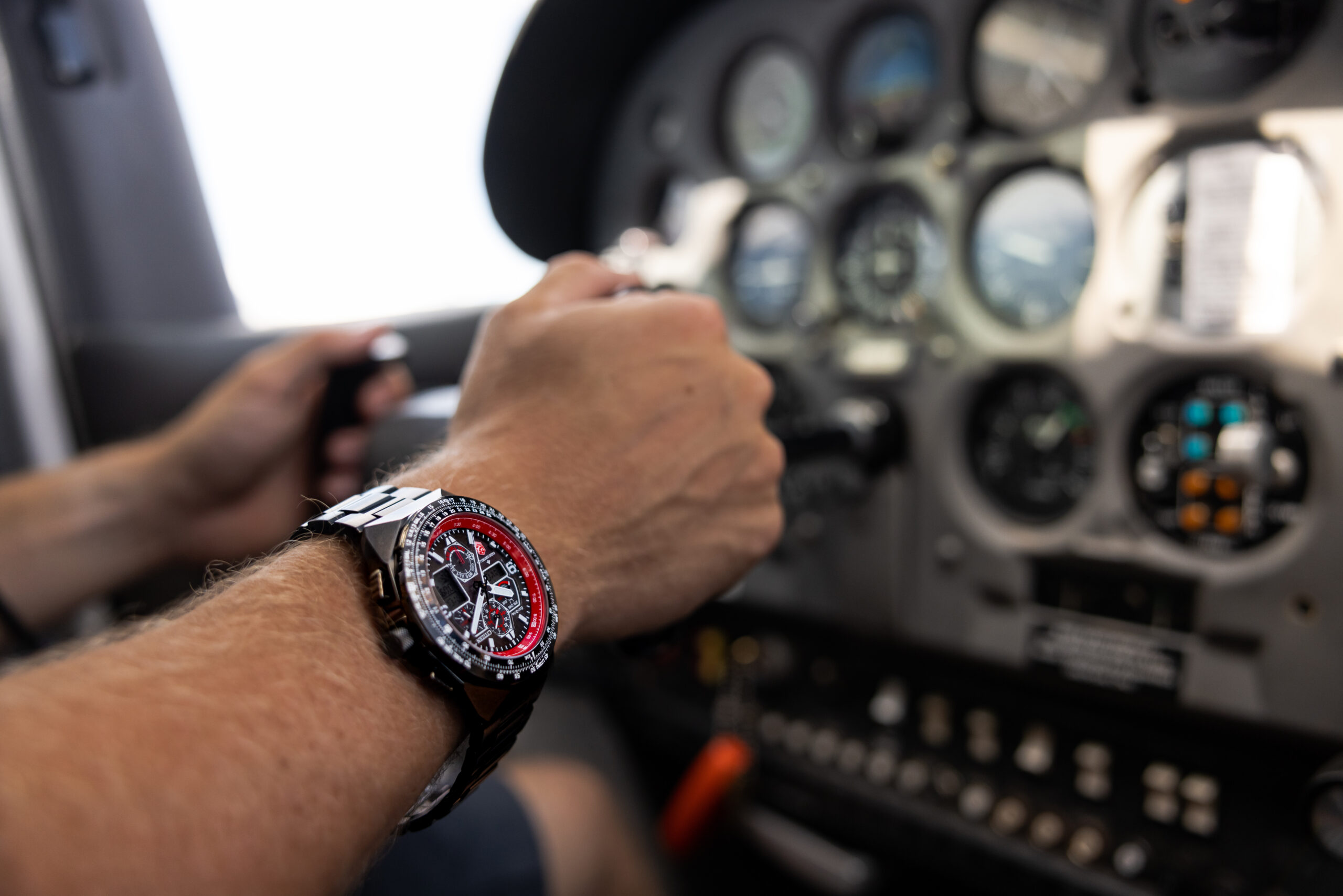 Nothing screams adventure like a tiny plane and so we went from sea to sky for a scenic flight of British Columbia's alpine lakes, mountains, and glaciers with Sea to Sky Air based in Squamish. As a genre of timepiece, the pilot's watch—no matter make or model—has key features that determine its basic design. The Promaster Sky offers superb durability and legibility; so much so Citizen created the Blue Angles Skyhawk edition with case back insignia along with Skyhawk at Snowboards for the Royal Canadian Air Force's military aerobatics flight squadron with highly-accurate atomic timekeeping featuring a perpetual calendar, dual time, alarms, countdown timer, power reserve, and the pilot's rotation slide rule bezel. All Citizen watches utilize Eco-Drive, a technology that powers the watch using any light source (natural or artificial light) that passes through the dial to a solar panel where light is converted into energy.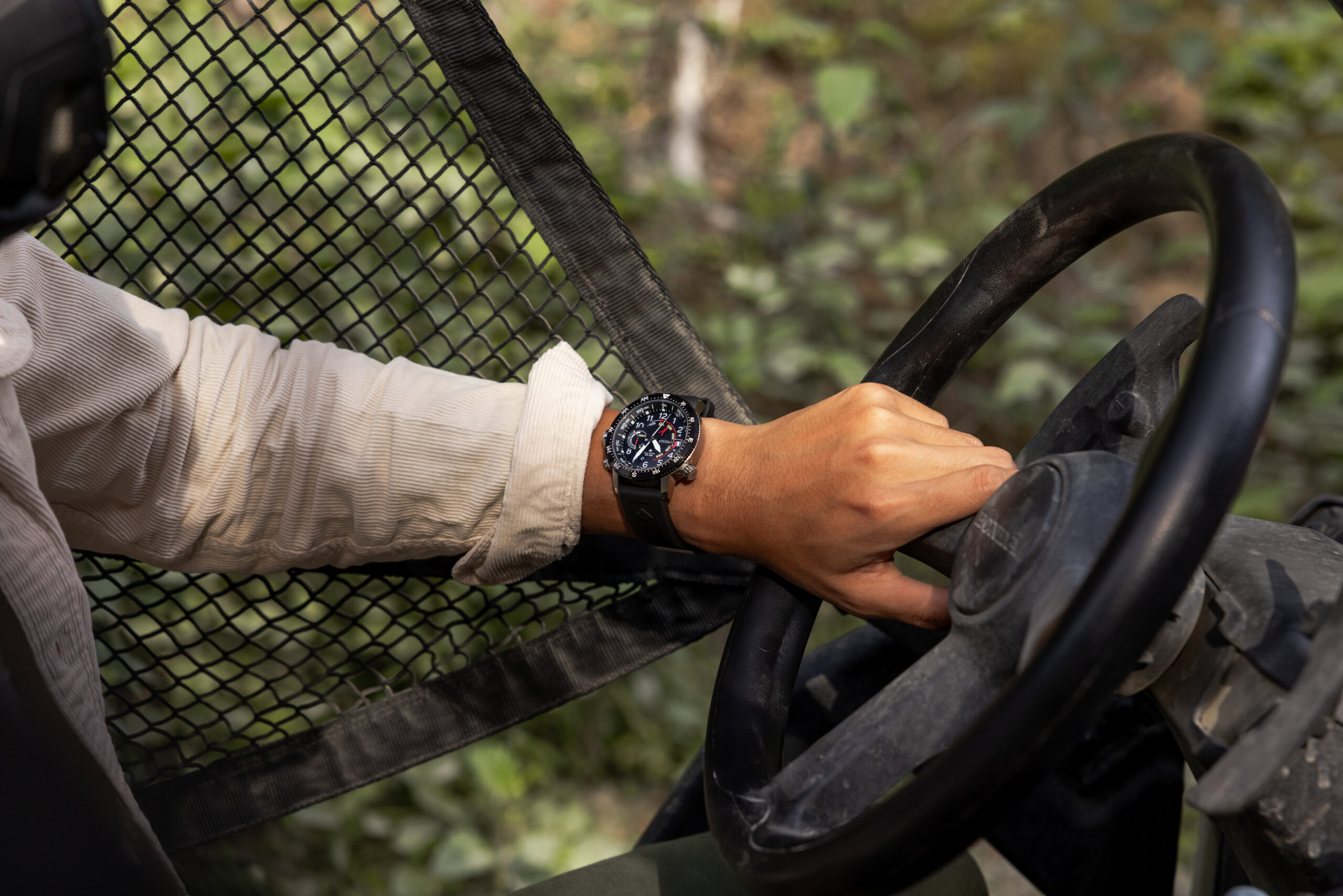 The land component of the Citizen Promaster adventure on Canada's West Coast consisted of traversing Whistler's backcountry on UTVs (utility terrain vehicles) navigating rocky trails and running streams with a front row seat of the sudden changes in landscape. The variety of possible activities for which the Promaster land-oriented watches would be appropriate is vast and there are correspondingly a wide range of watches for mountaineers and explorers. When the Promaster Altichron was released in 1989 it was a significant advancement in wristwatch sensor technology. Today, the timepiece has an altimeter functional up to 32,000 feet (that is higher than Mount Everest) and is built to withstand extreme cold in temperatures as low as negative –20ºC. The 46mm watch, complete with a black ion-plated stainless steel case and the seamless accent of a black polyurethane strap, also boasts an electronic compass as well as a power reserve of 11 months.
Watches are much more than mere tools to tell the time—they appeal for a multitude of reasons. Be it a land, sea, or sky adventure, a Citizen Promaster should be your wrist companion.
Photography by Ben Waugh.