Home of the Week: Boundary Point Cabin by Bohlin Cywinski Jackson
Sitting on the highest site overlooking a quiet lake in British Columbia's West Kootenays, Bohlin Cywinski Jackson's Boundary Point Cabin is a modern getaway and gathering place for loved ones. The 2,500-square-foot wedge-shaped home, completed in 2020, was built on a slope dotted with Douglas firs, cedars, and pine trees. The contemporary reimagination of a rustic cabin features floor-to-ceiling wood panelling with bright prefinished birch and plays on the tradition of exposed log beams with sleek angular slats. The fibre cement panels and dark-stained cedar siding of the exterior contrast with the buttery warm birch interior.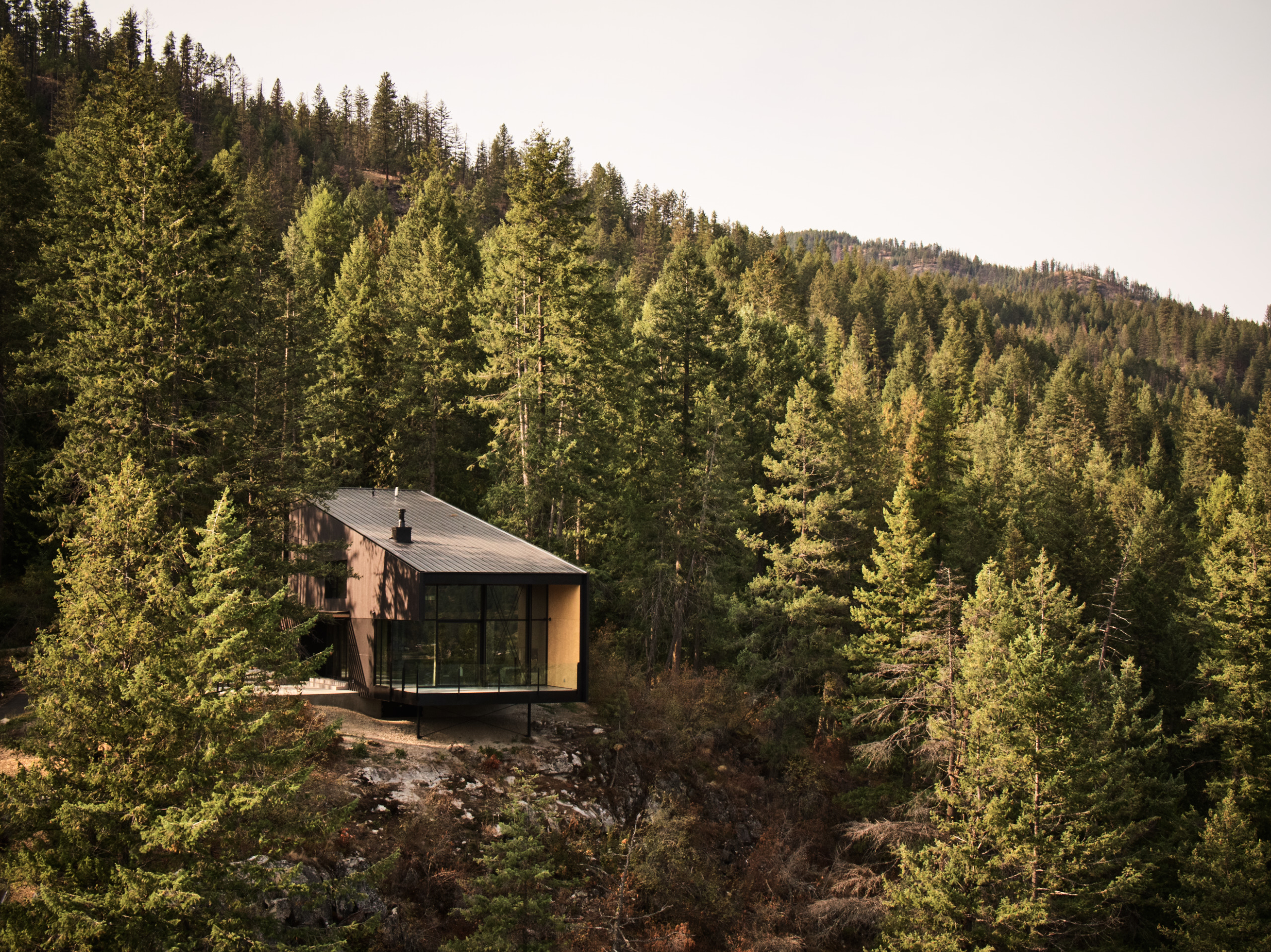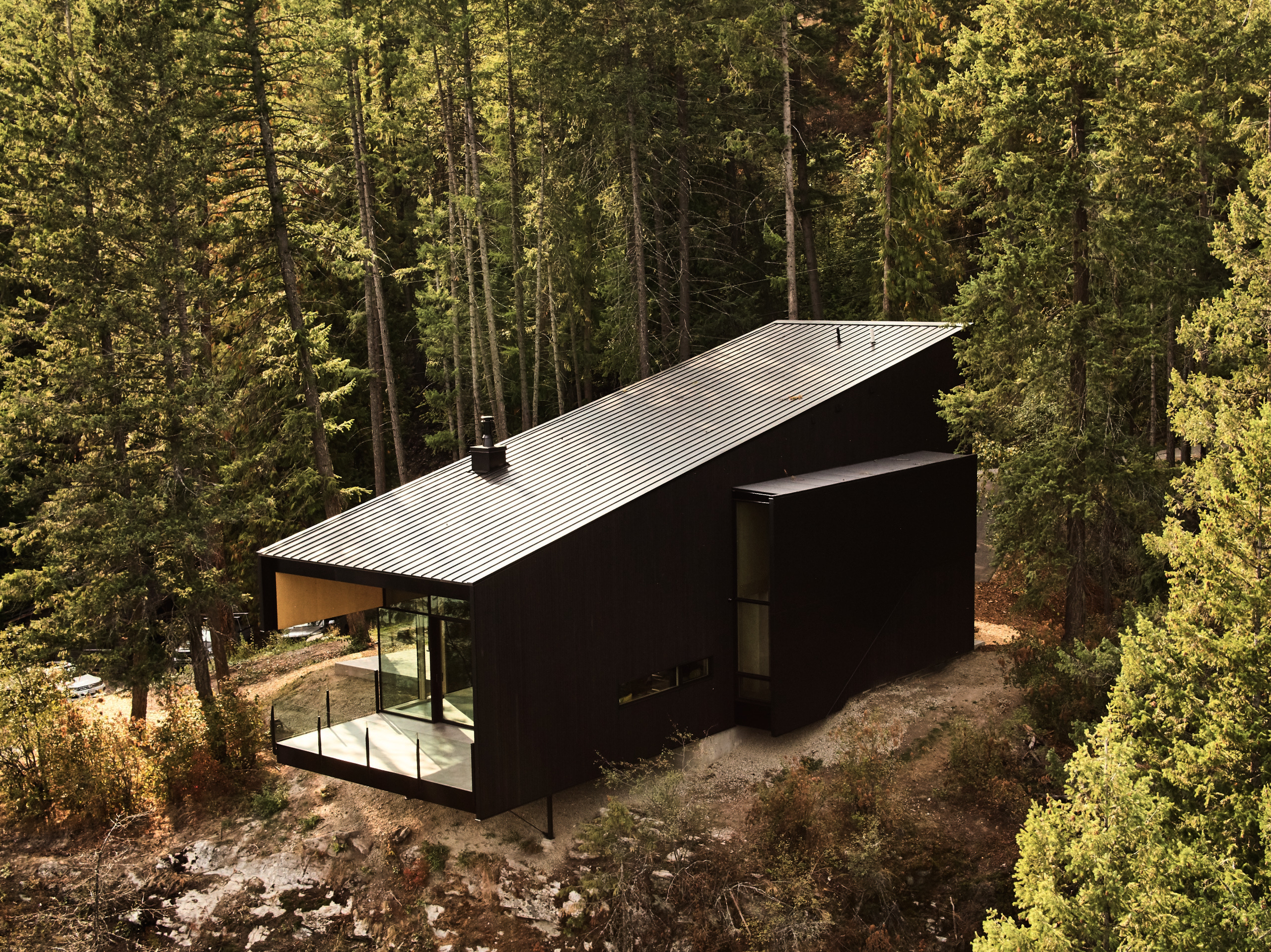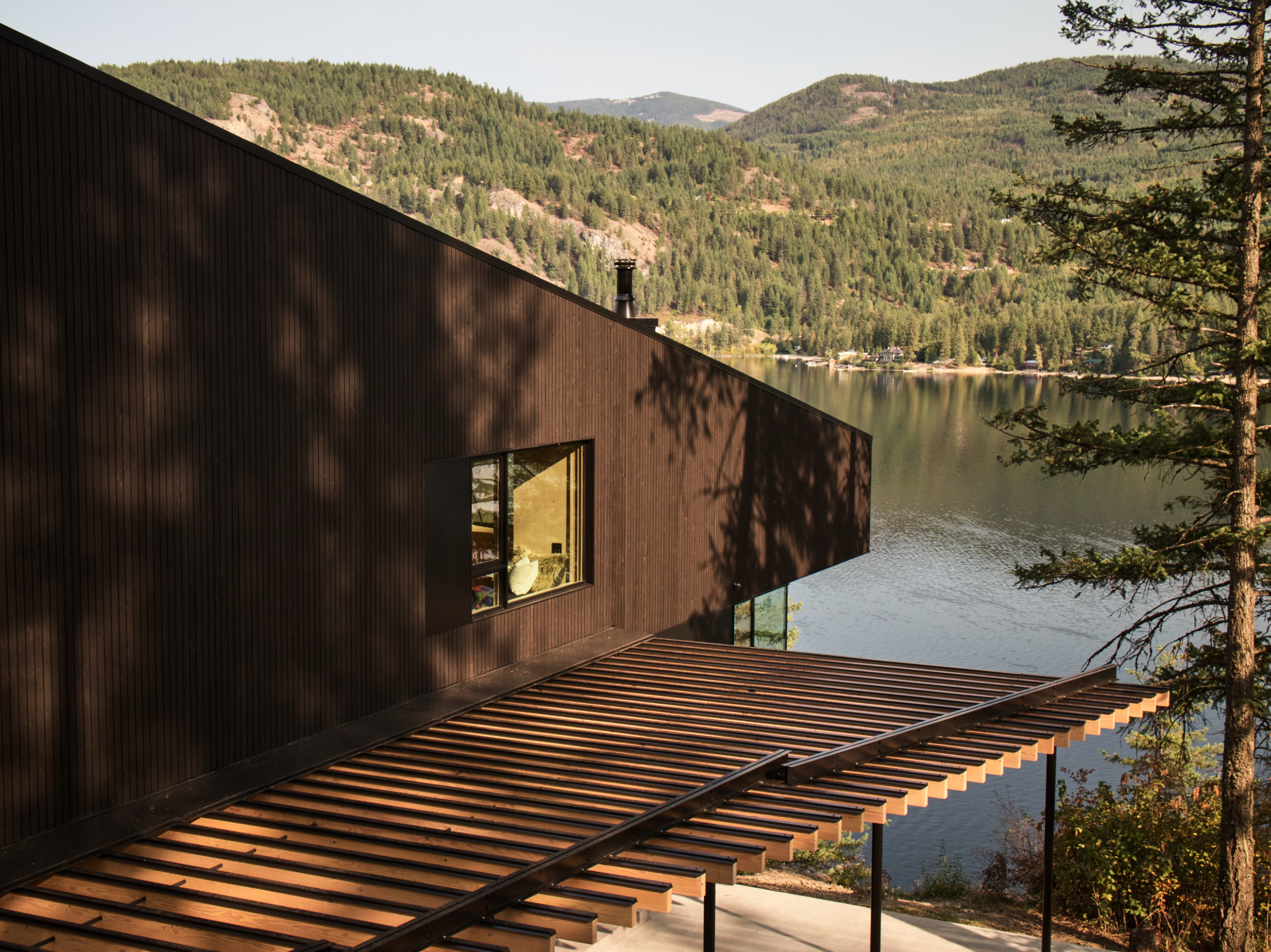 Boundary Point Cabin is featured in Rocky Mountain Modern, an anthology released in late June by Phaidon's Monacelli Press. Written by Canadian architecture and design journalist John Gendall, the book is a collection of 18 spectacular residential projects throughout the Rocky Mountains and captured in gorgeous photographs. Gendall notes that "Boundary Country has long been a center of gravity" despite its remote location, thanks to its proximity to the Canada-U.S. border and several rail lines.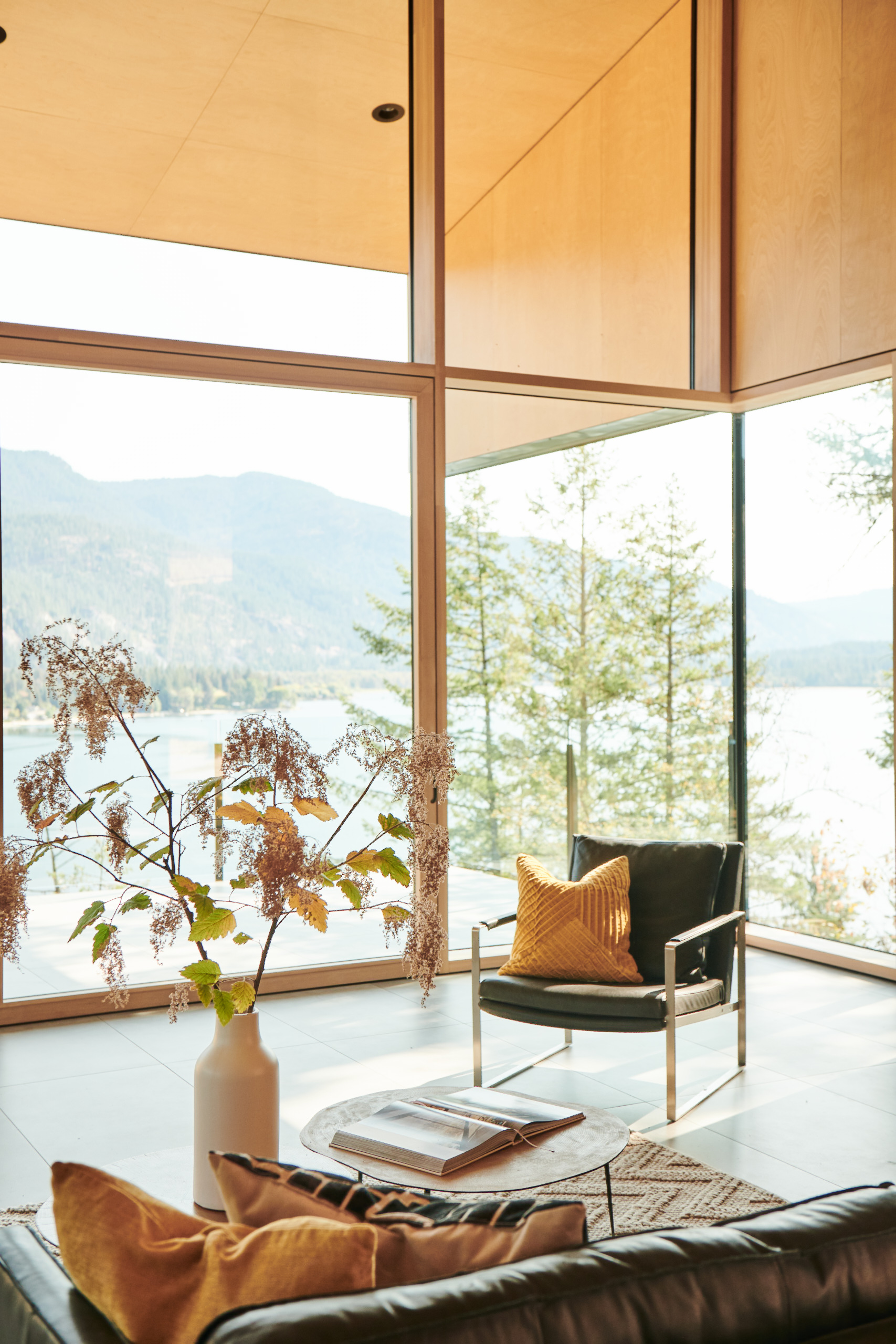 For the Edmonton family that owns the house, the property was a gathering place for friends and family for many years before Boundary Point Cabin was built. "The accommodations were modest—a leaky-roofed log cabin and pitched tents—but in those visits, they came to know well the property and its relationship to the lake," Gendall writes. Maintaining the spirit of togetherness was integral to the project. The original cabin was renovated and relocated for guest use, and the new home was designed with socializing in mind. A vast, open kitchen melds with an outdoor dining space, and thoughtful built-ins maximize the relatively compact square footage.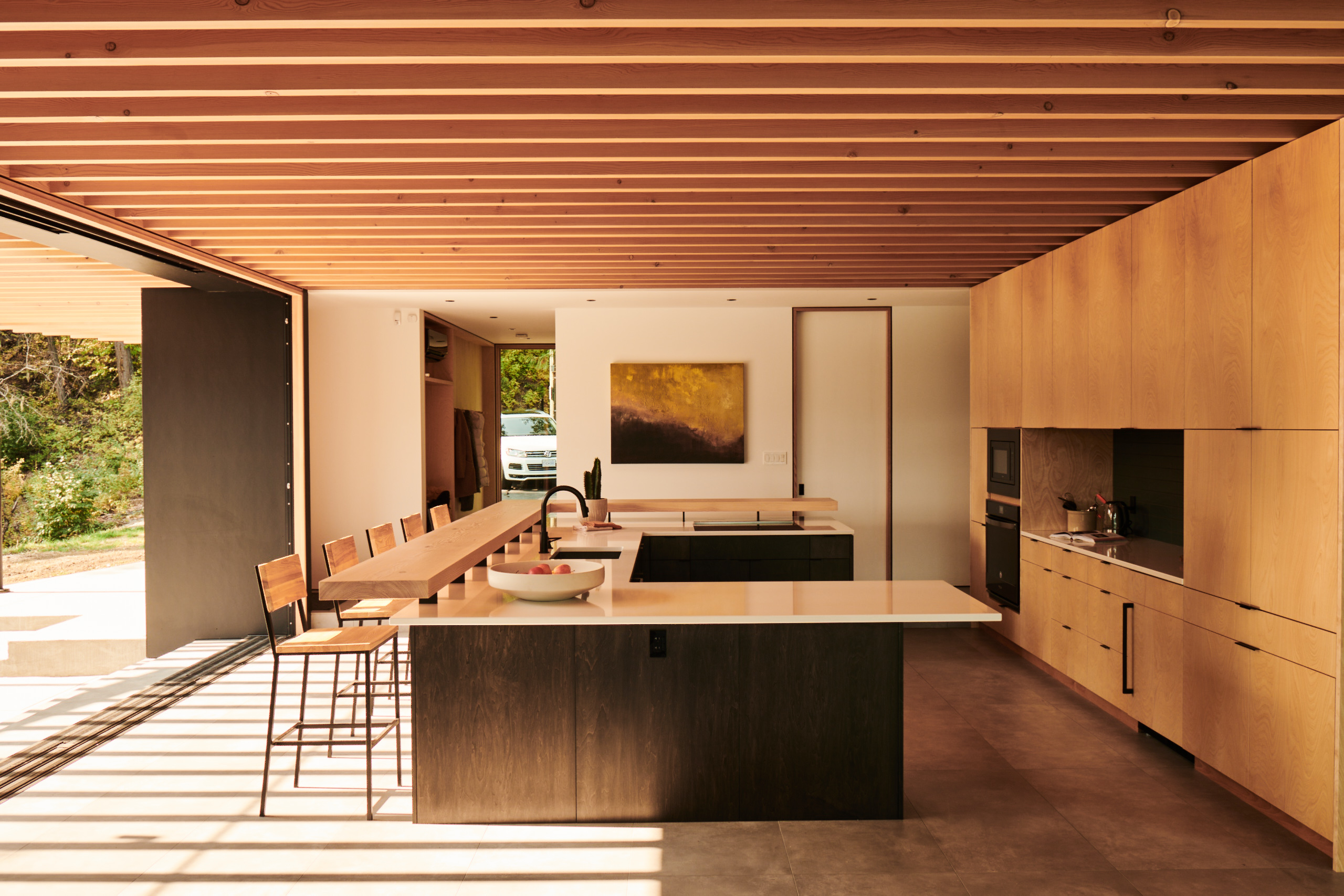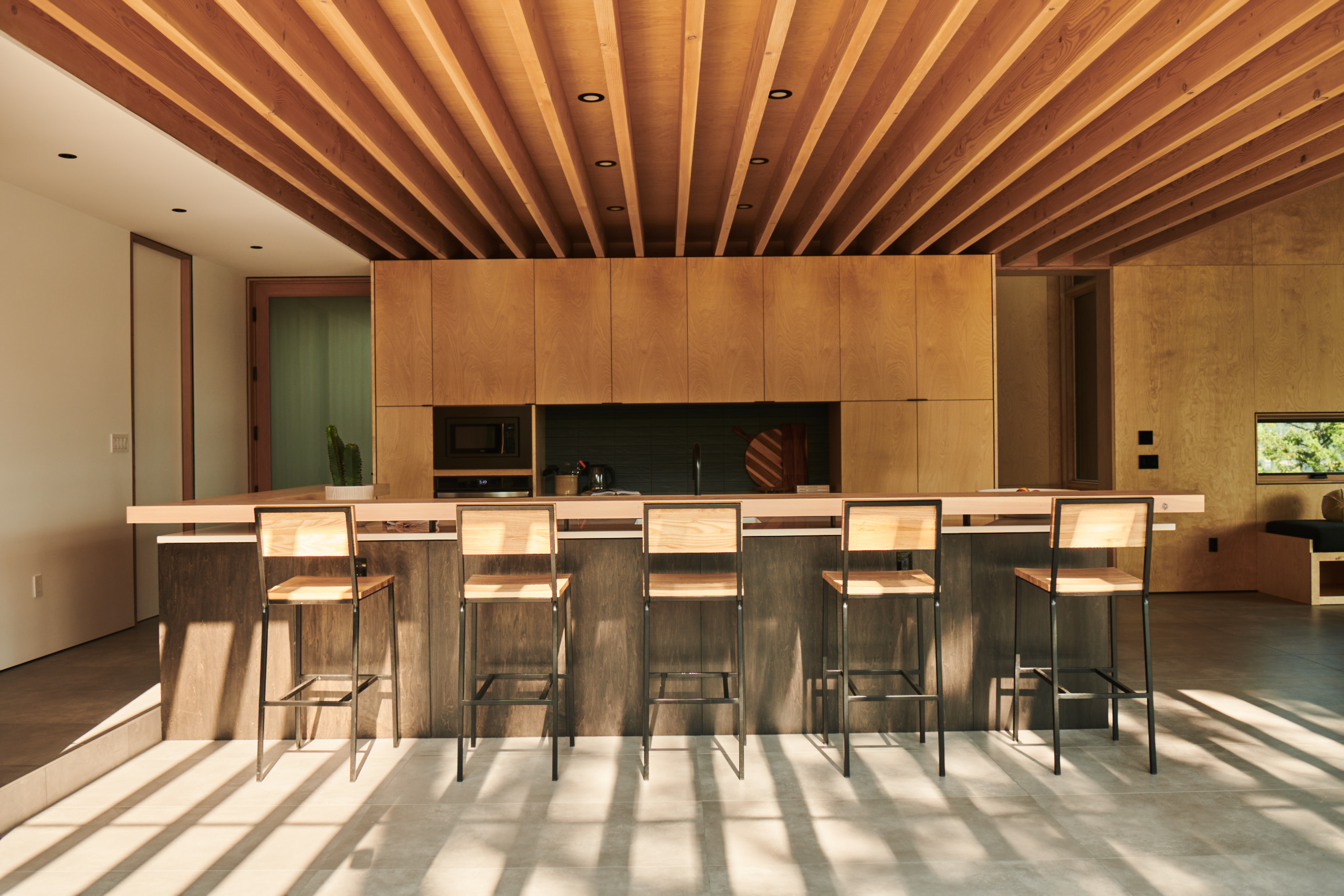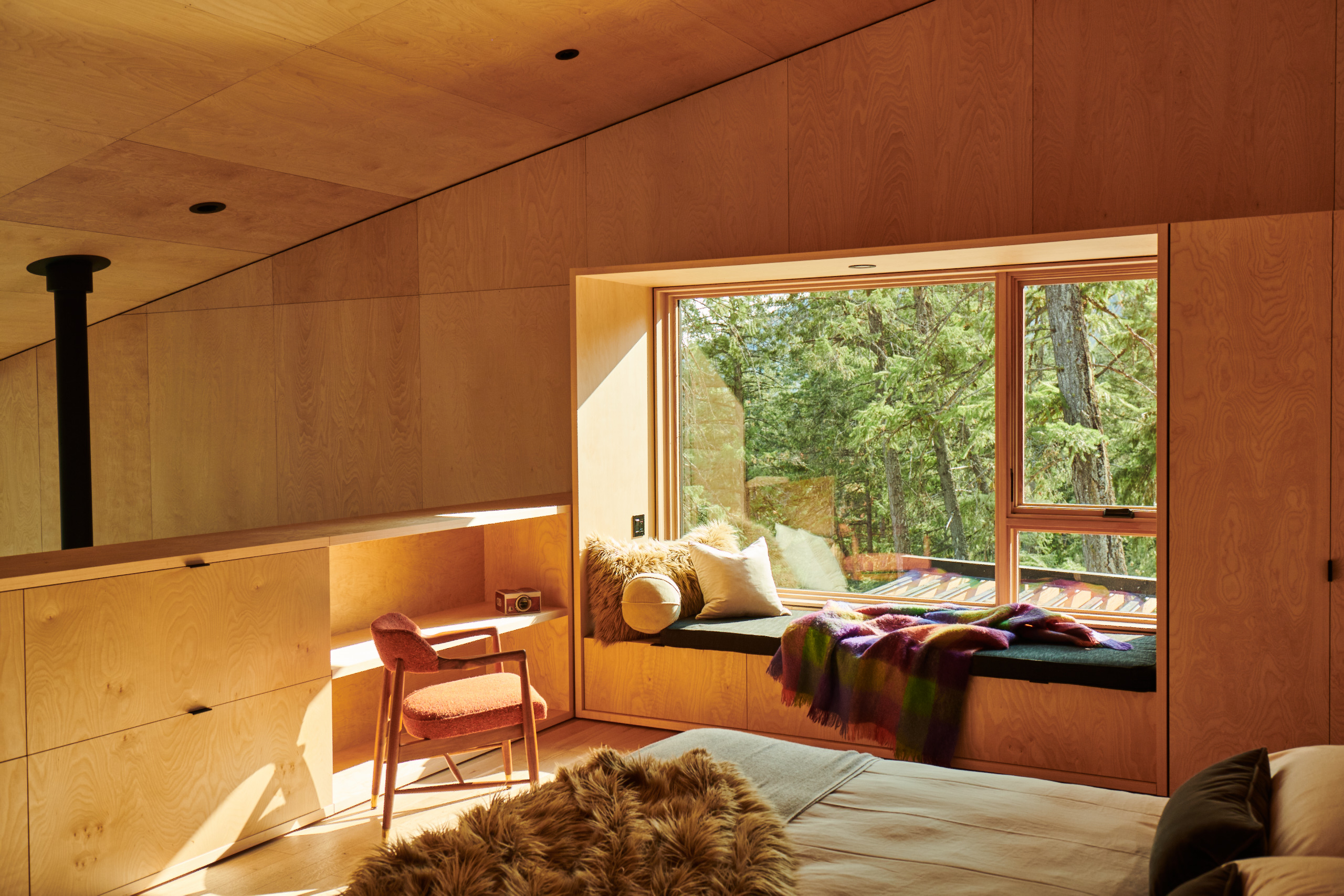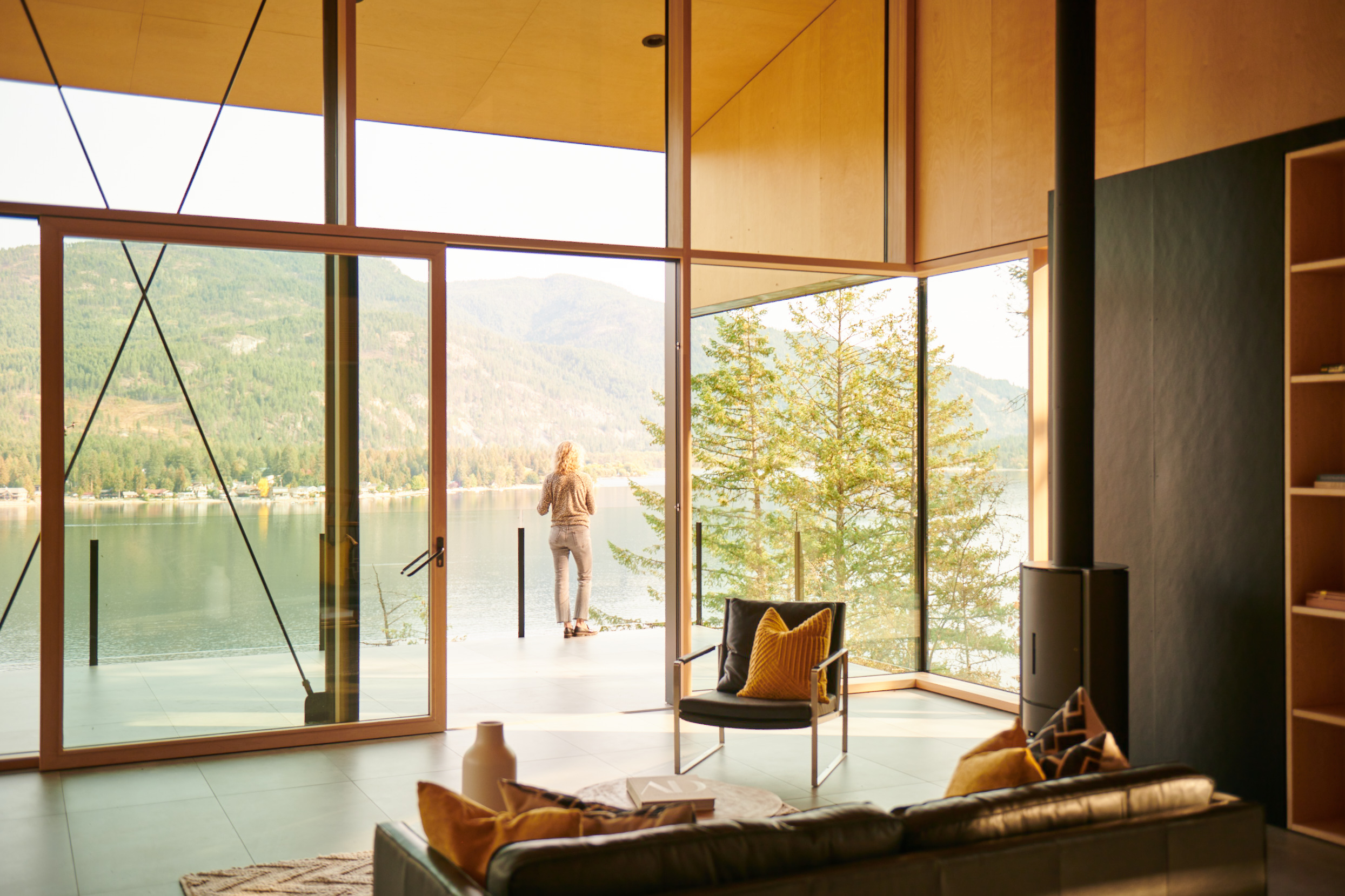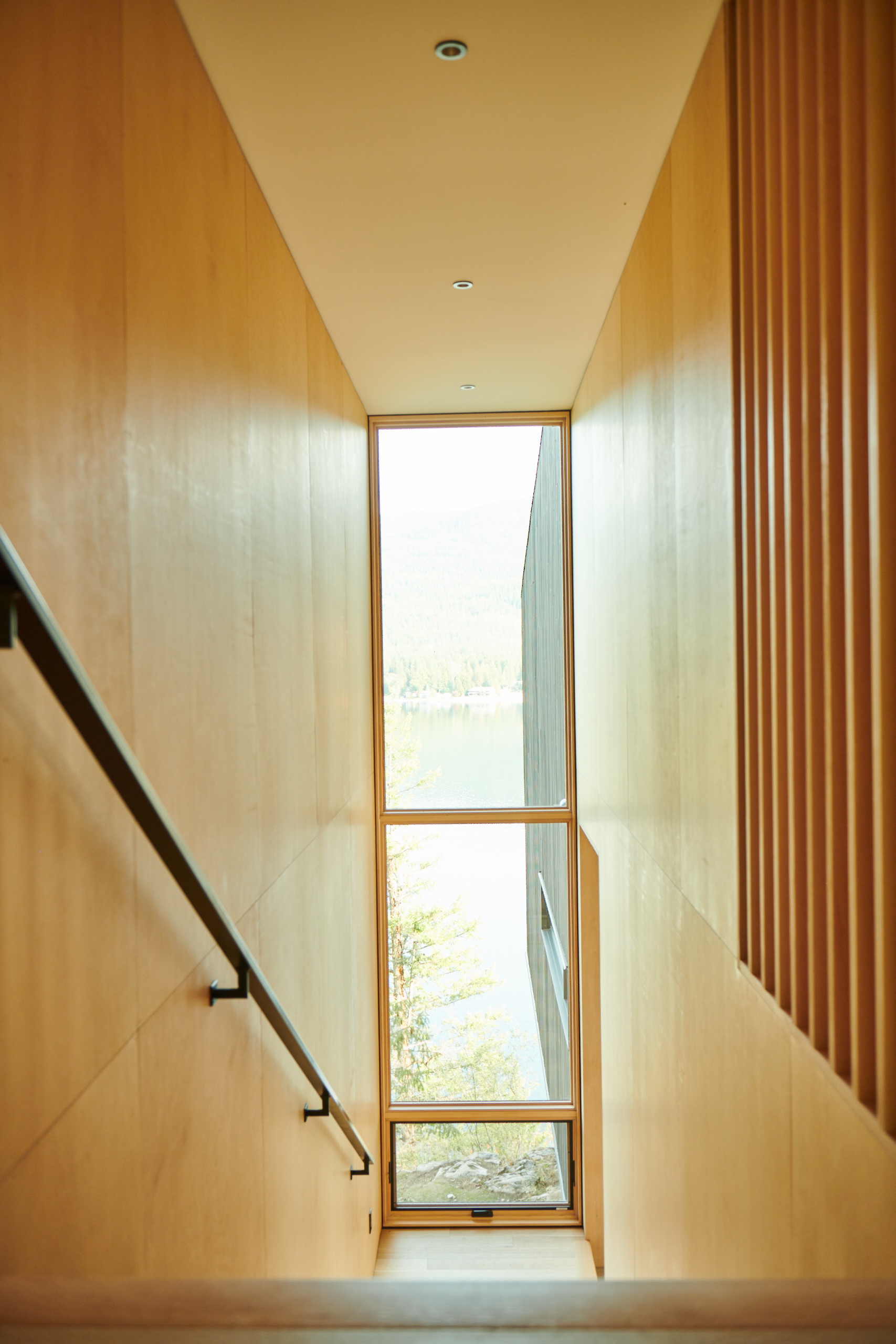 Tucked into the trees, Boundary Point Cabin appears to hover over a rocky outcropping, its cantilevering minimizing the footprint of the home to preserve trees and allow vegetation to grow beneath. Bohlin Cywinski Jackson also designed Boundary Point Cabin to take advantage of panoramic views of Christina Lake and the surrounding mountains, incorporating a glass façade and a balcony off the living room that protrudes over the slope, while the south-facing kitchen's huge sliding glass doors make for scenic cooking.
Photography by Bryce Duffy.