It's Time You Savoured Saskatoon
Young, dynamic, and delicious.
Saskatoon is proving you don't have to go to Toronto, Montreal, or Vancouver to experience a delicious Canadian culinary experience. After all, the Paris of the Prairies is surrounded by rich and fertile lands that make up Canada's bountiful bread basket, and it is home to an increasing amount of young, inspired chefs and restaurateurs who are putting their souls on a plate and transforming this city into a hip foodie favourite.

For decades, nostalgic diners have flocked to iconic eateries such as the Berry Barn, Park Café, and Baba's to enjoy a piece of flaky saskatoon berry pie, fluffy saskatoon berry pancakes, and home-style perogies. These days, the city is building on its culinary heritage as local chefs, farmers, and restaurateurs are injecting new life into the heartland. Among them is Bryn Rawlyk at the Night Oven, who uses organic, seasonal ingredients from local producers, milled in-house to handmake breads and pastries in his handmade fire brick oven. Steps away, Hometown Diner combines classic vibes with a current feel, as chef Cole Dobranski uses seasonal, local ingredients to create a range of favourites, from the Ukrainian Brekkie with perogies and sauerkraut to carrot cake pancake with toasted walnuts. Down the street, Flint Saloon/Poached Breakfast Bistro is conveniently a cocktail bar by night and brunch haven by morning, making for a funky combo and featuring favourites such as the chili chorizo omelette paired oddly well with peanut butter hot chocolate.
Christie Peters and Kyle Michael not only run Pop Wine Bar, where basil pesto risotto pairs beautifully with a horseradish sour, but also Primal, where they make time-honoured Italian food and handmade pasta using Saskatchewan heritage grains and whole animal butchery. Dishes such as bison carpaccio with pickled walnut and pork agnolotti with a pork jus have catapulted this Riverside favourite into Canada's top 100 restaurants a number of times since opening in 2015. Odla on Broadway, co-owned by chef Scott Dicks, the farmer duo of Arlie and Brett LaRoche, and sommelier Lacey Sellinger, is driven by a philosophy and passion to reconnect diners with the land. Sourcing ingredients from over 50 local producers, they went one step further and replaced imported citrus by creating their very own vinegar program to add a touch of acidity to their exceptional dishes, which includes musts such as sautéed, smoked, and pickled mushrooms with garlic butter, and trout tartare with asparagus kimchi.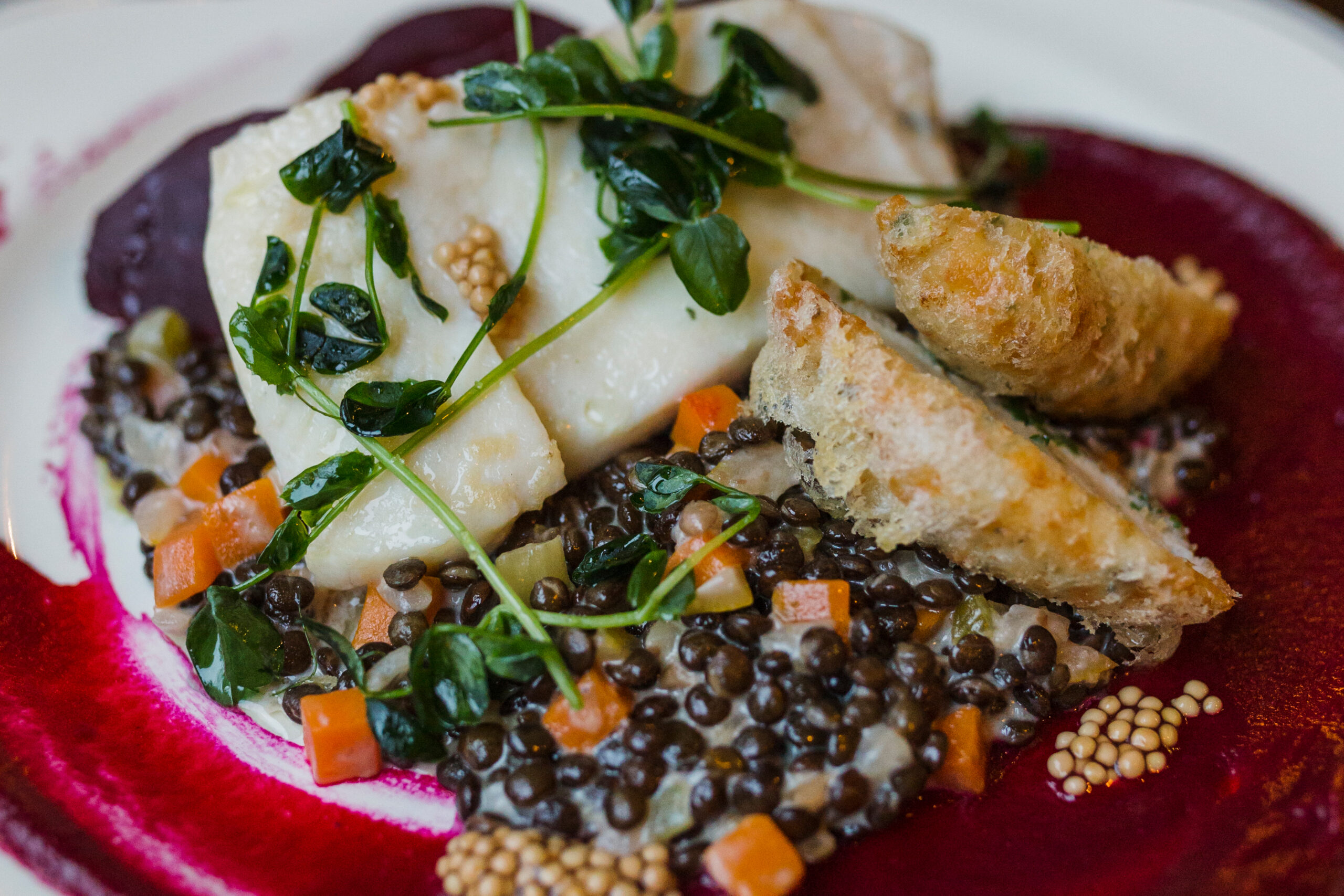 For a touch of spice, head to Odd Couple, where owners Andy Yuen and his wife, Rachel, create exceptional Chinese/Vietnamese favourites that satiate Saskatoon's palates, including crab rangoon with pineapple sweet and sour sauce, kung pao chicken, and Canadian AAA ginger beef with jasmine rice. By the riverfront and inside the stunning Remai Modern, Hearth was named one of Canada's top 100 restaurants in 2022 thanks to its delicious age-old family recipes. Beth Rogers and Thayne Robstad, partners in life and business, use locally foraged, farm-to-fork ingredients to create rotating dishes such as squash schnitzel and grilled striploin and cocktails like the saskatoon club with saskatoon berry grenadine.