The Best Things To Do in Toronto This Weekend
Make the most out of your long weekend.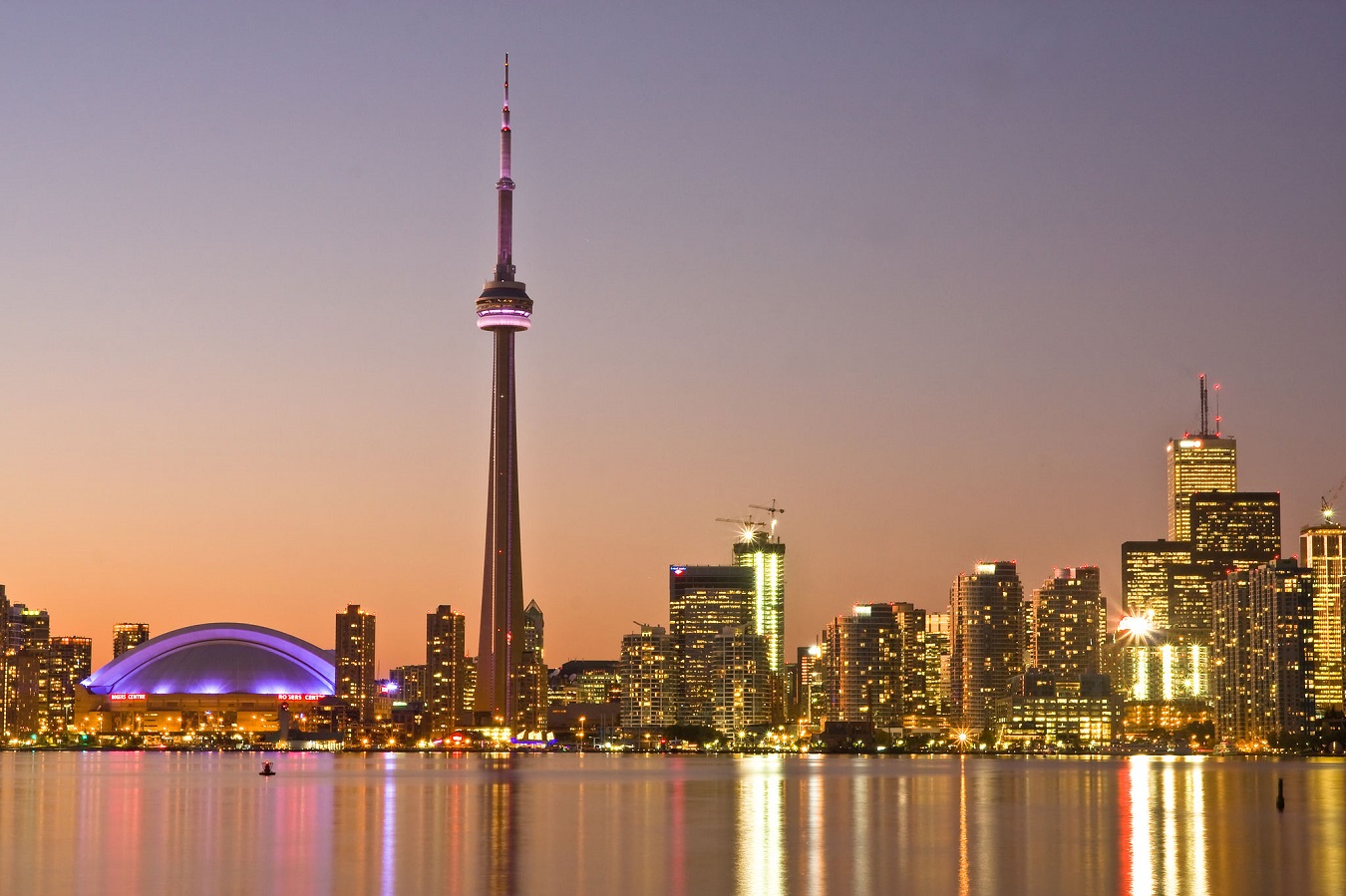 August long weekend indicates the arrival of summer's last true month, reliably electrifying our seasonal bucket lists with a new jolt of urgency. The lazy days won't last forever—it's time to take advantage of summer's glory before it flat-lines into fall (Nurse, more ice cream, stat). To help you make the most of this August Long, we suggest six ways to treat yourself extra nicely, and make summery memories to sustain you all winter long.
Toast
Kickstart your long weekend with a post-work toast. There's no more appropriate way to celebrate a provincial stat than with Georgian Bay Spirits—their pristine gin is made with juniper harvested on the shores of Lake Huron. Or, conjure a Gaucho Rickey from your bar cart. The recipe, by Bar Isabel's George Fellows, calls for Leblon Cachaça, a Brazilian spirit derived from fresh sugarcane with refreshing hot-weather notes of aloe and cucumber.
Celebrate in the Streets
Can you say, "Free party"? Located near the Sir John A. Macdonald Plaza, the Union Summer festival brings live music, good food, and a beer garden to the often-sleepy neighbourhood surrounding the heritage Union Station building. Have yourself some Momofuku noodles and a cold one while the music plays.
Sweet Treats
If you've yet to visit Brockton Village's new Chocolates x Brandon Olsen, take the opportunity to do so now for an Ontario summer-inspired strawberry-absinthe or orange creamsicle–flavoured bonbon decorated in swirly, rainbow hues. The only cooler treats around are Toronto's best ice cream shops—here are five to get you started.
Take In a Little Art
If you need more than just ice cream to cool you down, head to the air-conditioned oasis of the ROM's Chihuly exhibit, which displays the Seattle-based glass artist's otherworldly technicolour sculptures. Or, visit the AGO's The Idea of North, a Steve Martin–curated exhibit of Canadian painter Lawren Harris's icy landscapes that nicely contrast the swelter outside. (Both exhibits are open on the civic holiday.)
See also: An art lover's guide to the city.
Book a Nice Meal
An elegant dinner out is an excellent way to commemorate the long weekend; we suggest buzzy newcomer Miku Waterfront for zesty oyster shooters and aburi sushi, Café Boulud for late night fried calamari (beignets de calamar), or Buca Yorkville for sublime branzino crudo and pizza that could make a grown man cry.
Get Out of Dodge
Of course, as many gems as a summer weekend spent in the city holds, for some, escape is always the preferable option. Seeking luxury destinations across Ontario? Here, a list of everything from sophisticated lakeside cottages to sultry stay-cation spots.
Image courtesy of Benson Kua via Wikimedia Commons.