Bar Cart: Damilano Barbera d'Asti 2020
Piedmont's other great grape provides all the flavour of nebbiolo without the wait.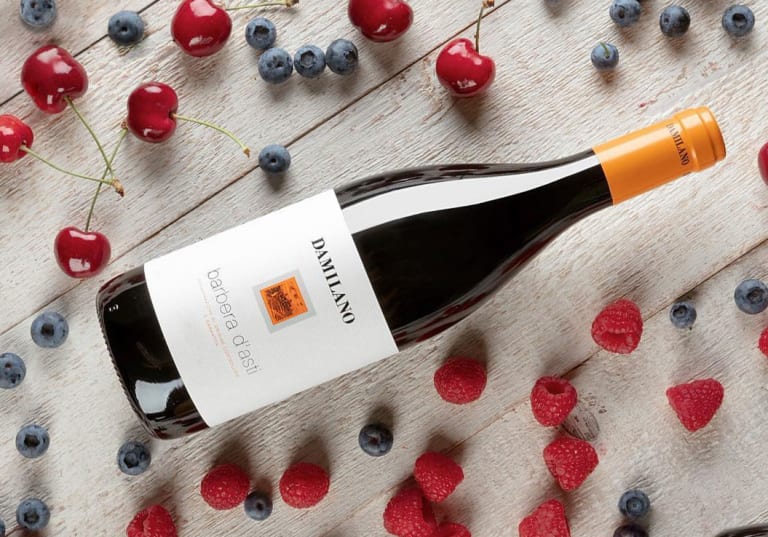 In Piedmont, Italy, nebbiolo is king. The sole component in barolo, barbaresco, roero, and many other of the region's wines, nebbiolo is considered among the greatest grapes in the world, and its wines among the most ageworthy. However, while nebbiolo is the grape most often associated with Piedmont, the diverse growing region is home to many indigenous and international grape varieties that make wines that often match up to a good barolo but don't require years to reach their peak.

Damilano, one of Piedmont's most notable producers of barolo, makes wines for every palate. White, rosé, and sparkling wines are made from internationally popular grapes such as chardonnay and pinot noir as well as relatively little-known local varieties such as arneis. But Damilano's red wines are where it shows its commitment to emblematically Piedmontese wine that veers from its most famous grape. The wines made with barbera—which Damilano refers to as "the most important native varietal in Piedmont"—are of particular interest to those looking for a more approachable entry to the red wines of the region.
The 2020 barbera d'Asti is a testament to Damilano's commitment to quality throughout its portfolio. More fruit-forward and less tannic than nebbiolo, the nose of this barbera d'Asti (named for the province where most are produced) is loaded with tobacco and mint aromas buoyed by sweet, ripe fruit notes. On the palate, things tend more toward plump plum and cassis notes in tandem with a rustic minerality that tames its more saccharine qualities. Made for drinking now, Damilano's barbera d'Asti could stand to age for a further two to three years, the midway point when many barolos and barbarescos from the same vintage will become just barely drinkable.