La Posta Vecchia Gets a Facelift
Marie-Louise Sciò, CEO and creative director of Pellicano Hotels, recalls playing hide and seek in the halls of La Posta Vecchia, a vast palazzo on the Mediterranean less than an hour from Rome. In the 1980s, her father, Roberto Sciò, bought the sprawling Renaissance mansion with a prestigious pedigree to be the family's summer home before turning it into a hotel in 1990. It was previously owned by wealthy industrialist Jean Paul Getty and, before that, by the noble Orsini family.
Though Getty shipped boatloads of Roman antiquities to the U.S., many of them now in the Getty Villa Museum in Malibu, he left a remarkable collection of art and antiques behind at La Posta Vecchia, which the Sciò family have kept in place. Heavy wooden antiques from Italian churches, precious tapestries, gurgling fountains, and even an original map by Piranesi give the hotel a charmingly analogue feel. During renovations in the 1960s, Getty unearthed the remains of an ancient Roman house, whose mosaics and archeological finds are now preserved in a sort of unofficial museum in the basement. Entering La Posta Vecchia feels like stepping back in time.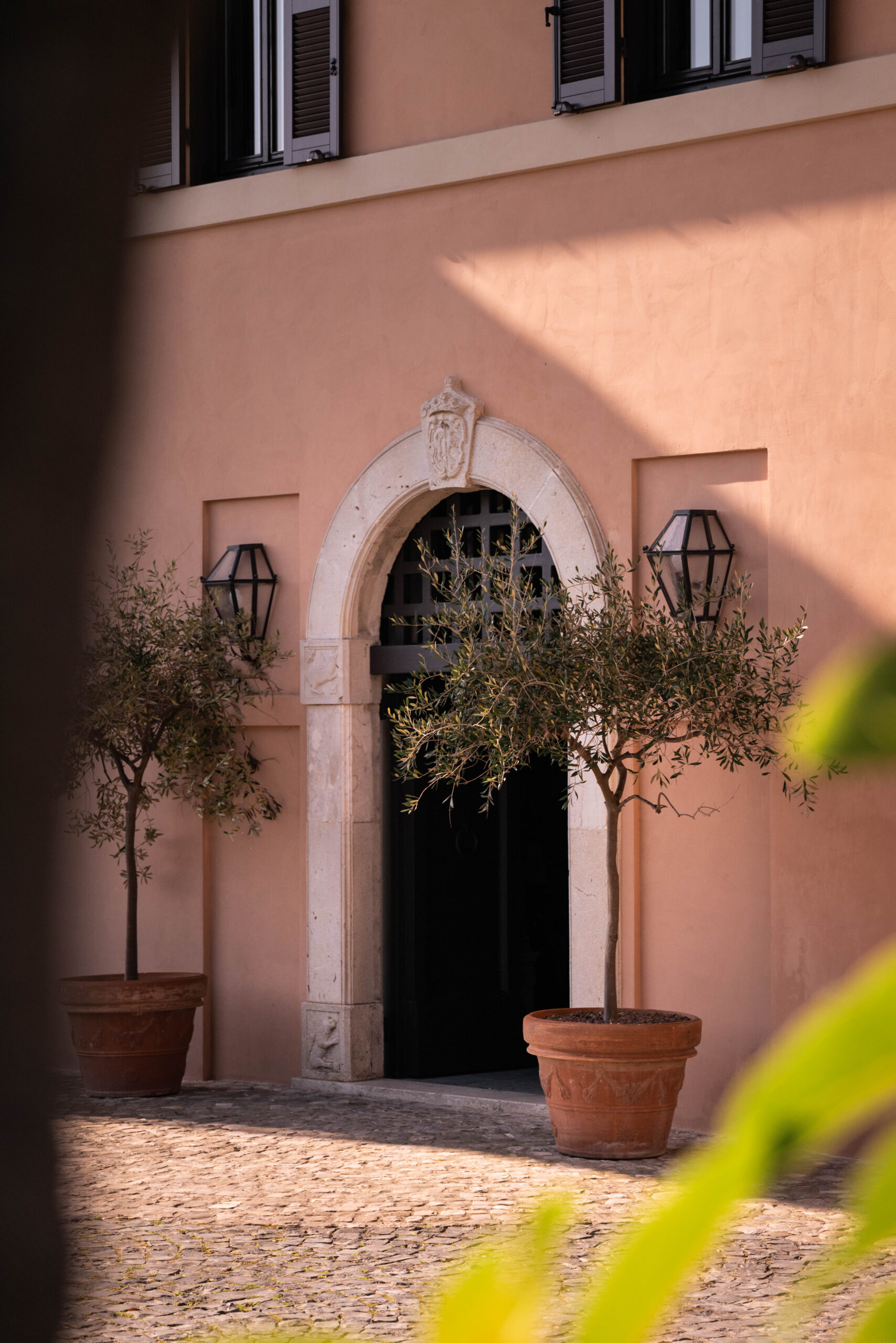 That feeling is even more pronounced now thanks to a year-long restoration. Inspired by the Gaspare Vanvitelli painting that hangs in the lobby, which depicts the mansion in the 18th century, the large arched porticoes that had been closed up have been reopened, imbuing the restaurant on one side and the swimming pool on the other with ample natural light. The exterior was also repainted a pale peach colour to match the historic palaces of coastal Lazio.
"Sea salt, wind, and rain had damaged the façades of La Posta Vecchi, and it was time to freshen it up, give it a face-lift," Marie-Louise Sciò says. "It's a painstakingly thought-out restoration project that included measures set to protect the building for the next decades."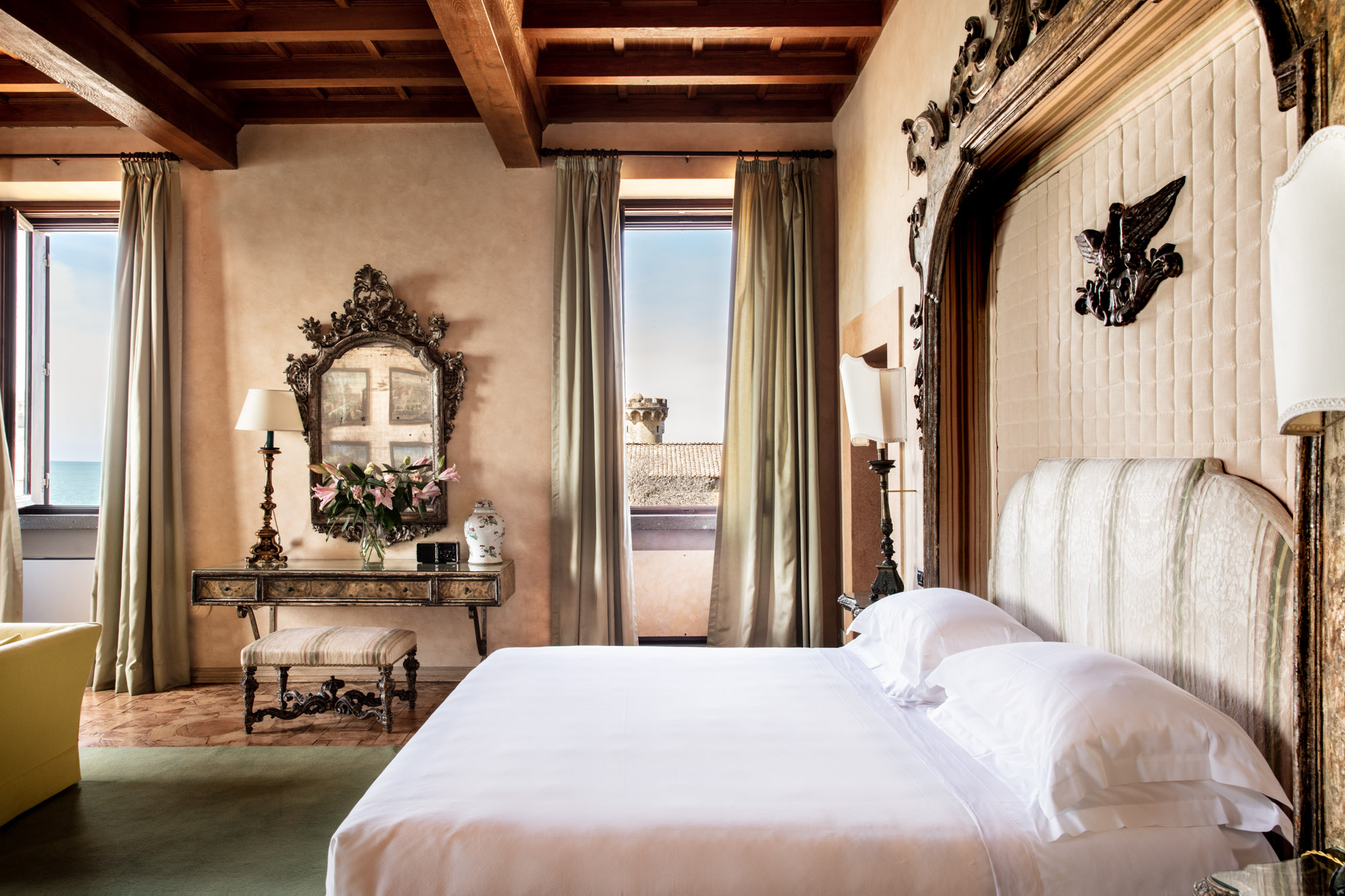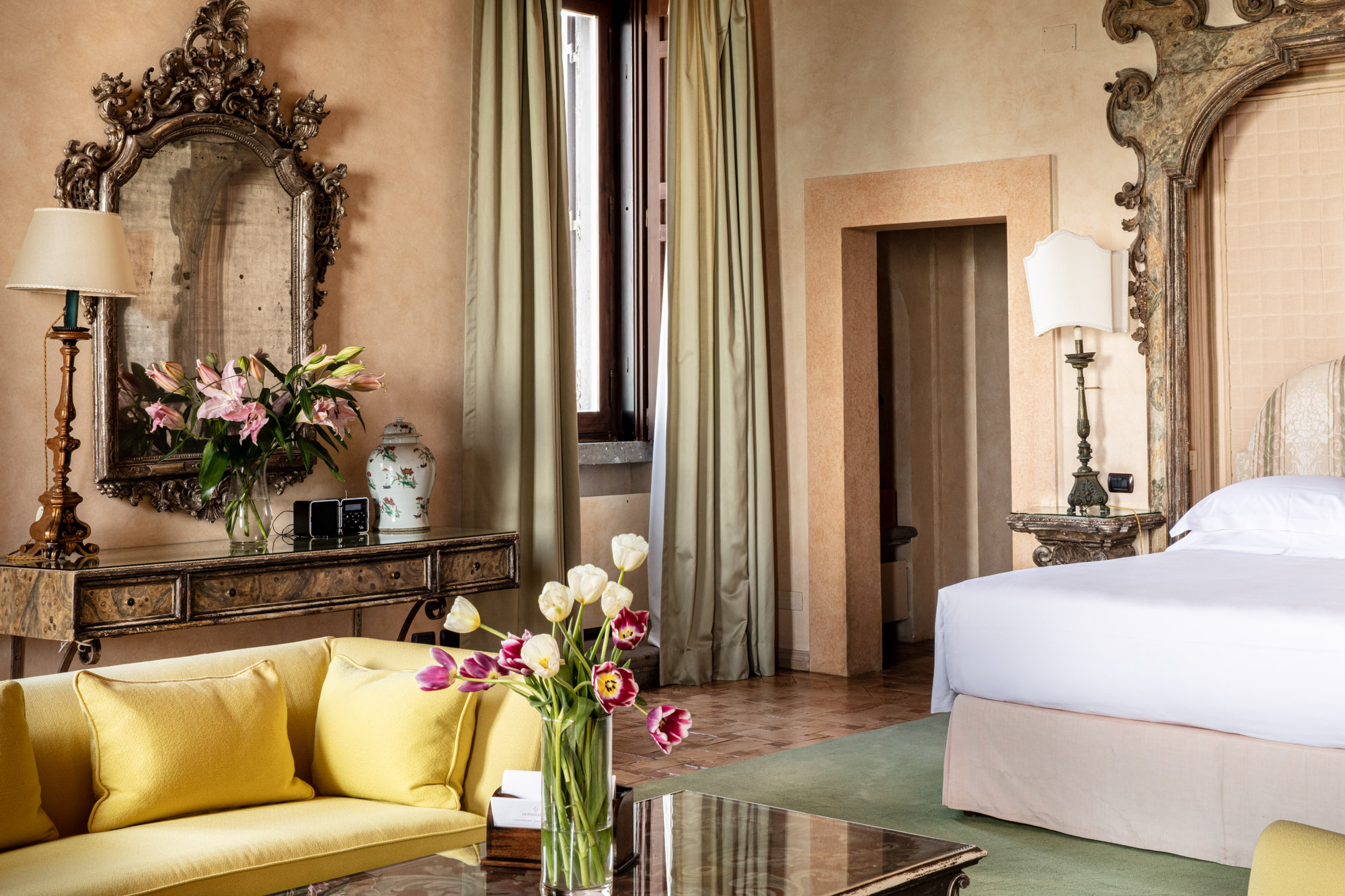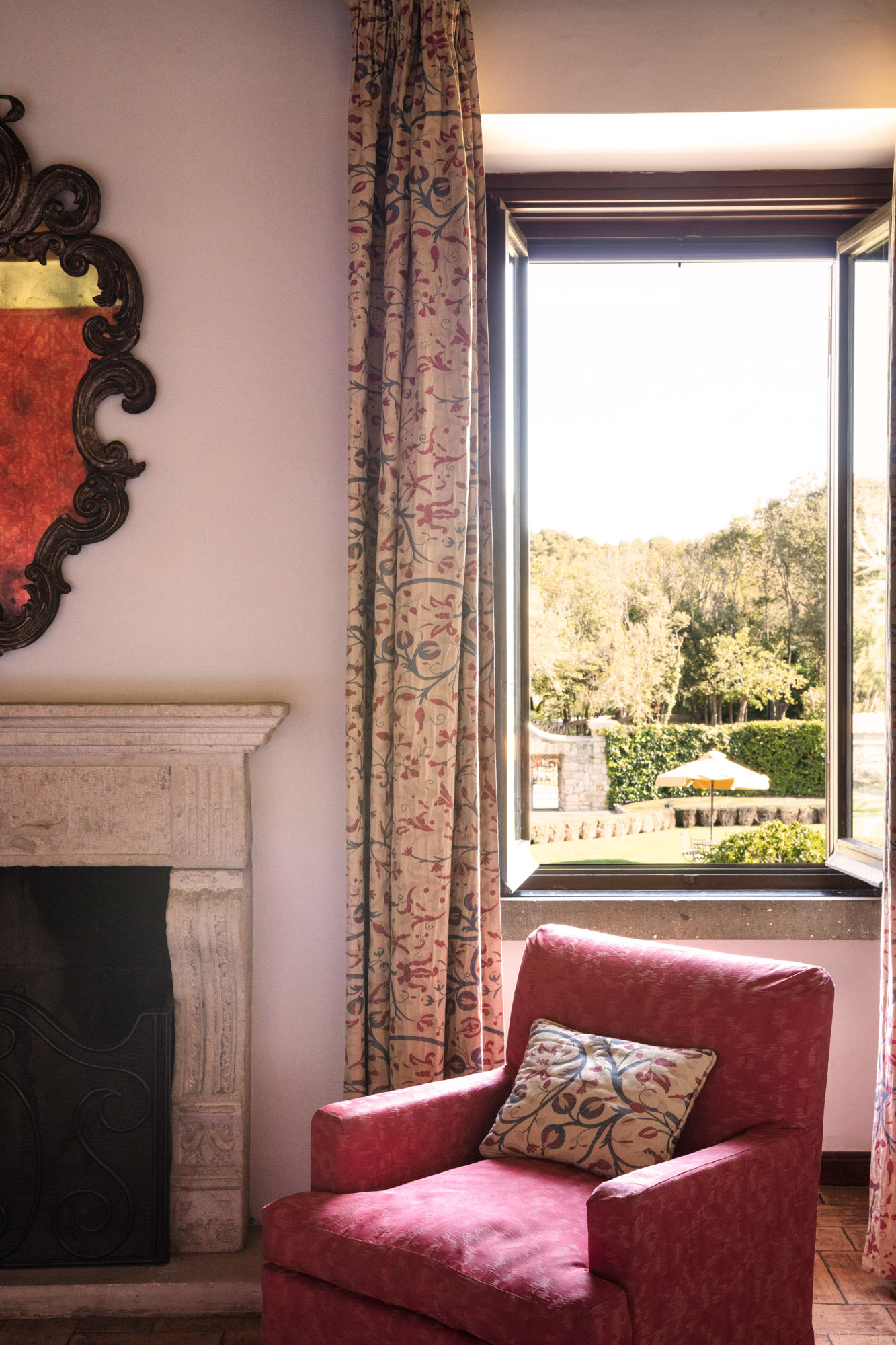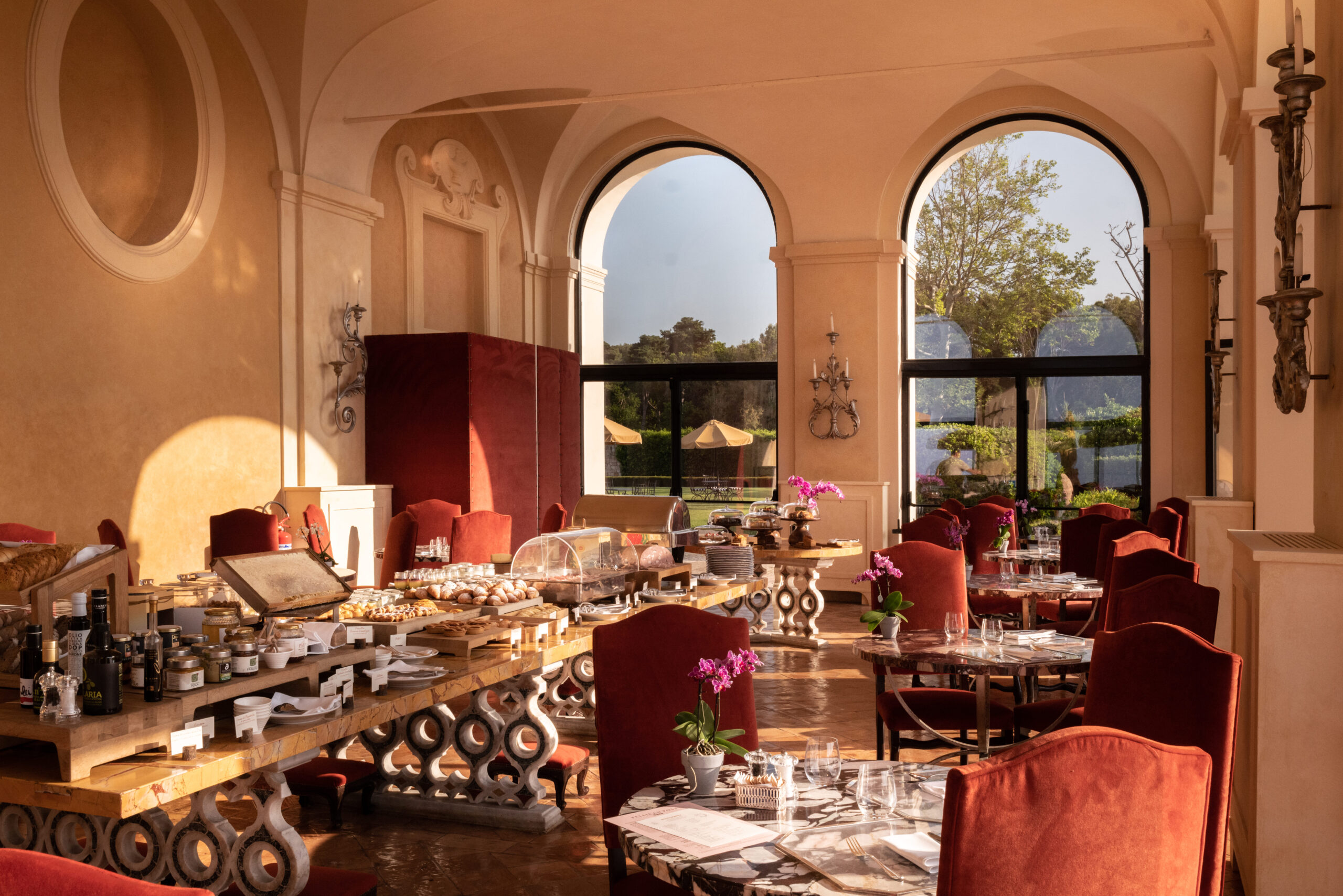 Leave it to Sciò to preserve the hotel's anachronistic charm while imbuing it with her chic Italian touch. Design elements she has added over the years, like the black-and-white-striped lounge chairs and custom Villeroy & Bosch plates depicting a starry night sky, feel perfectly in tune with the setting. Having grown up here and at Hotel Il Pellicano, which appears as an iconic slice of la dolce vita in Slim Aarons photographs, she has a natural affinity for this kind of nostalgic Italian style. Her mission is to preserve these incredible places, she explains.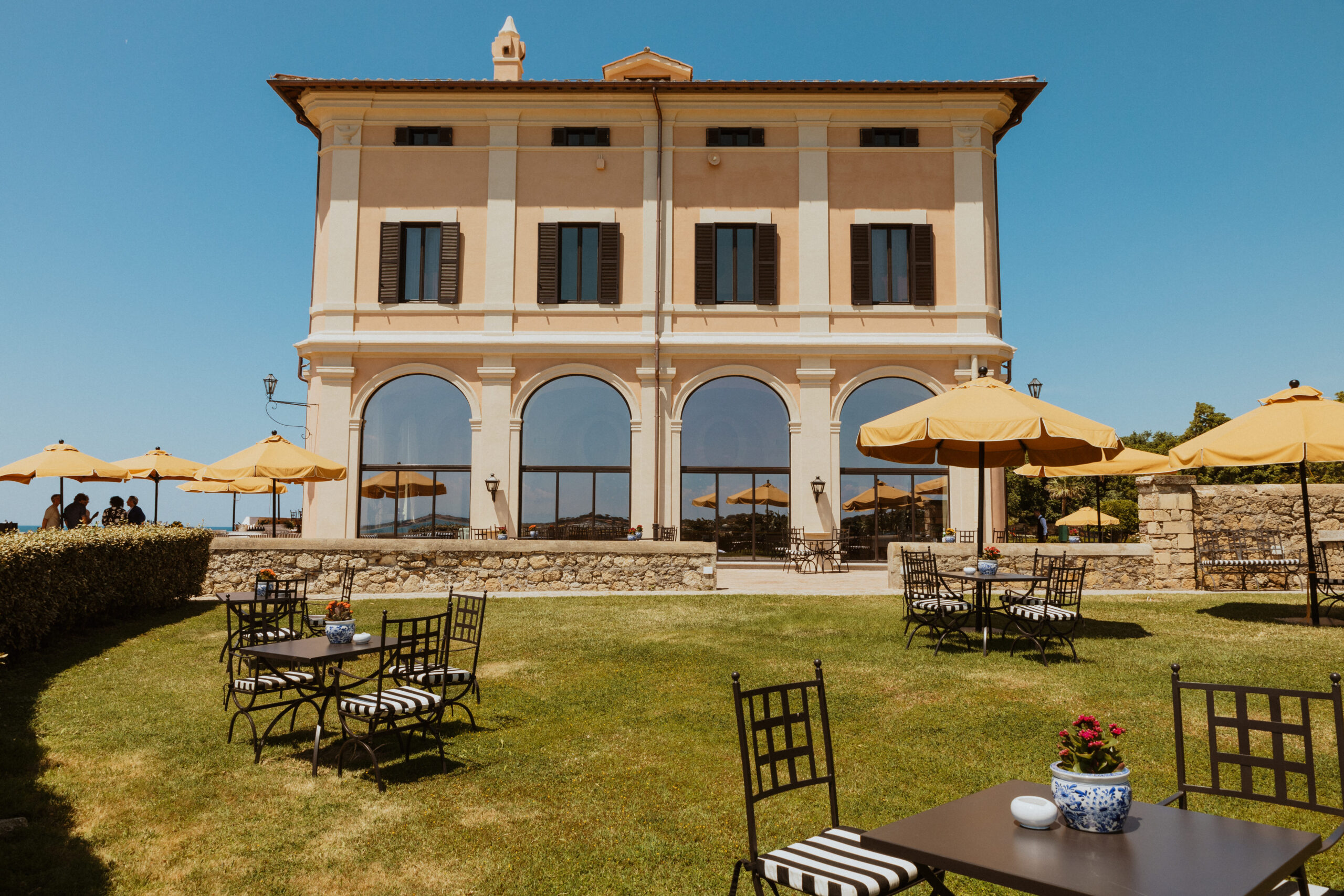 "My father was a guest at the Pellicano, and when the owners wanted to sell, he decided he loved it so much he wanted to protect it," she says. "And the same thing happened with La Posta Vecchia, because it's a villa built on Roman ruins from the second century B.C. The house was decorated by Federico Zeri, who was Getty's art adviser, and so it's one of the biggest private collections of Renaissance furniture. And the house is exactly as Getty had left it."
Thanks to Sciò's keen eye and delicate touch, La Posta Vecchia is even better than Getty left it. And the best part is you don't need to be a Getty to see it for yourself.