How Paris Stays Relevant No Matter How Many Times You Visit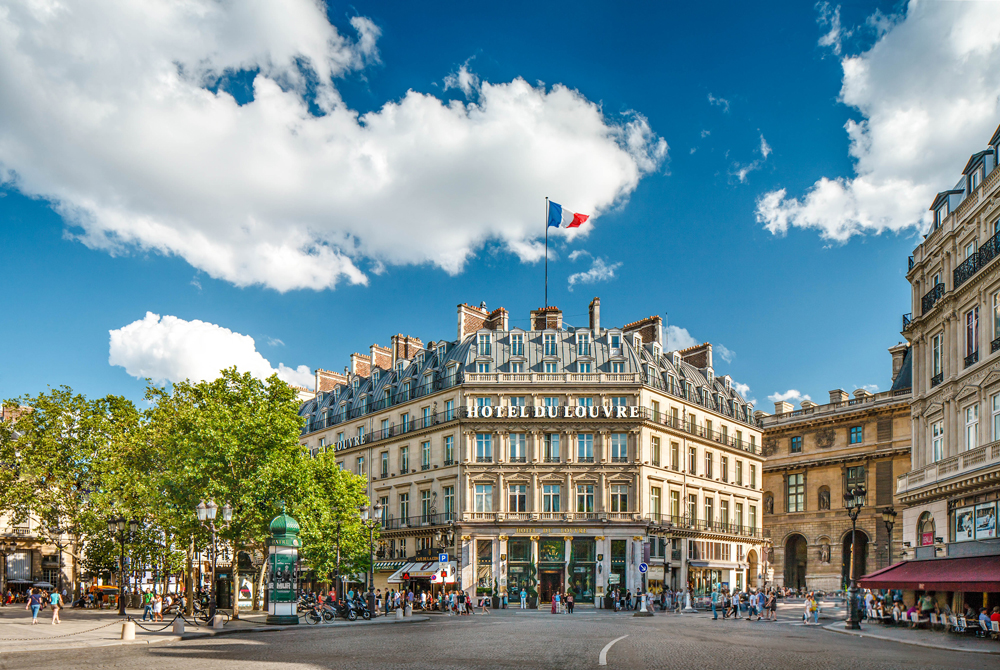 The charm and allure of grand old Paris never tires, no matter how many times you find yourself in the City of Lights. It is constantly reinventing itself, and even things that are old in years are revivified by the sum of the city's many parts. Paris is always relevant.
Paris remains as alluring as ever thanks to a slew of new openings and renovations to classic sites. Sustainability has also been a major factor in the city's progression, and with the world always watching, Paris continues to mesmerize.
Not Just Escargots: New Wave of Culinary Stars
Known as the culinary capital of France, if not the world, Paris is not for the unadventurous when it comes to food, and it is more exciting than ever.
No longer just escargots au beurre and entrecôte avec frites, Paris has welcomed a series of trends in the past decade, with many gourmets rejoicing the city's new direction. Beyond traditional French-bistros there is a slow and steady embrace of flavours from all corners of the globe.
The French capital has taken to Italian food, especially in the Marais neighbourhood. The massive food hall Eataly opened last year, as well as a handful of Italian restaurants like Salento and Baffo.
Mediterranean flavours are trending, with world-renowned Israeli chef Assaf Granit's Shabour voted best restaurant by leading French gastroguide Le Figaroscope. Other greats include Shouk, as well as ever popular Balagan.
What Was Old Is Now New
Traditionalists who still love Paris for its grandeur need not fear. Parisian bistros are being reinvented.
The iconic Jules Verne restaurant on the second floor of the Eiffel Tower has a new high-profile chef, Frédéric Anton, on board. Beefbar might be found elsewhere in the world, but on rue Marbeuf, architects Humbert & Poyet have brought a contemporary decor to the art nouveau building. The new interior at La Maison du Caviar features architecture firm Oitoemponto  which combines 1930s-inspired furnishings with de Gournay wallpaper, velvet benches, and candelabras.
Hotel Design
Paris is blessed with five-star hotels. The Hôtel du Louvre, Paris's first grand luxury hotel, has reinvented itself after a two-year million-dollar renovation. In July, the 18th-century Hôtel de la Marine will set the bar high and open as a national monument adorned with a grand tea room run by famed chef Alain Ducasse.
Art Lovers
Art-lovers can breathe easy in June when the long-awaited contemporary art collection of French billionaire François Pinault, opens in the Bourse de Commerce. The Japanese architect Tadao Ando will unveil seven galleries occupying more than 2,700 square metres of floor-to-ceiling artwork collected over the course of 40 years in a main rotunda that cost more than 170 million euros. It also includes a restaurant operated by the Bras family. For fashionistas, the Palais Galliera will reopen with a doubled-in-size exhibition space.
Green Paris
Paris will be instilling greener and more sustainable practices to welcome tourists. Opening in April, Nature Urbaine is set to be the world's largest rooftop urban farm, supporting 247 acres of new vegetation across Paris's rooftops. Other ambitious environmental initiatives include reclaimed riverbank parks, new gardens, living walls (on the exteriors of buildings like the musée du Quai Branly) and fewer cars, as well as eco-friendly public transport and a 150-million-euro investment into the cycling infrastructure by doubling bike lanes to more than 1,400 kilometres by 2020. Paris restaurants fly the sustainability flag, which includes La Recyclerie, an urban farm on an abandoned steam train line.
Michelle Tchea is the author of Chefs Collective: Recipes, Tips & Secrets from 50 of the World's Greatest Chefs.
________
Never miss a story. Sign up for NUVO's weekly newsletter here.