SS House by REISARCHITETTURA
A white volume in the olive garden.
Situated in an olive grove in the countryside of Ostuni, Valle d'Itria, in Italy's Puglia region, lives SS House by REISARCHITETTURA. This private vacation home was designed for slow living, meant for relaxing underneath the hot Italian sun and appreciating the lush natural environment. The capacious abode is clad in white lime plaster and local dry stone, echoing the influence of traditional Apulian architecture, with contemporary flare.
As guests make their way inside, they are greeted with a living area that boasts the best views from inside the home, on full display thanks to the sloping terrain. The living room opens to a spacious patio area that effortlessly blends the indoors with the outdoors for an airy and bright feel. From the patio, guests can take the path of laid stone slabs down to the pool, which overlooks the valley and the nearby town of Cisternino. For added summer home luxury, a bamboo-covered gazebo with both a kitchen and bathroom sits next to the pool. After swimming or laying out under the hot sun, guests can take a cool shower and make an Italian spritz cocktail.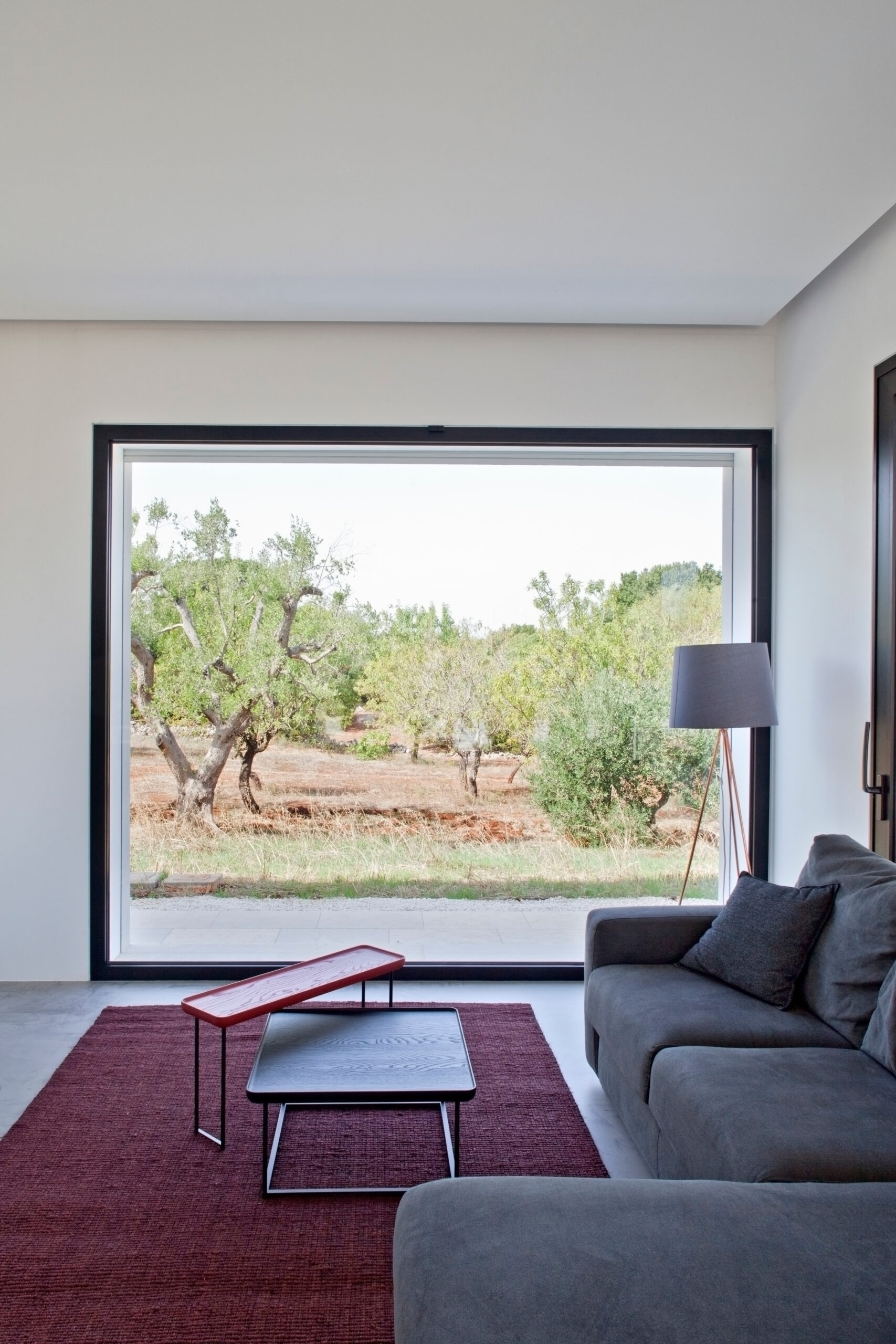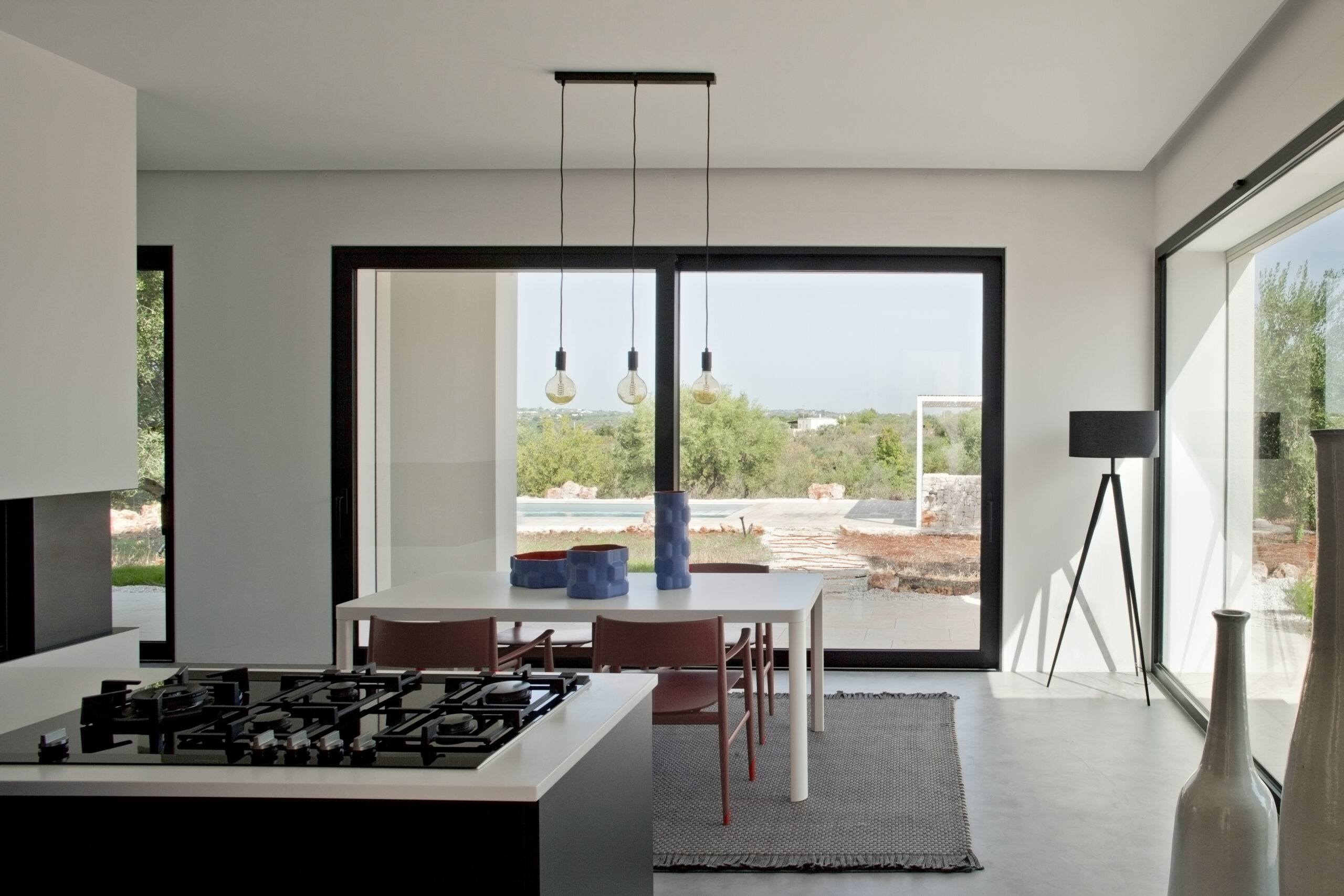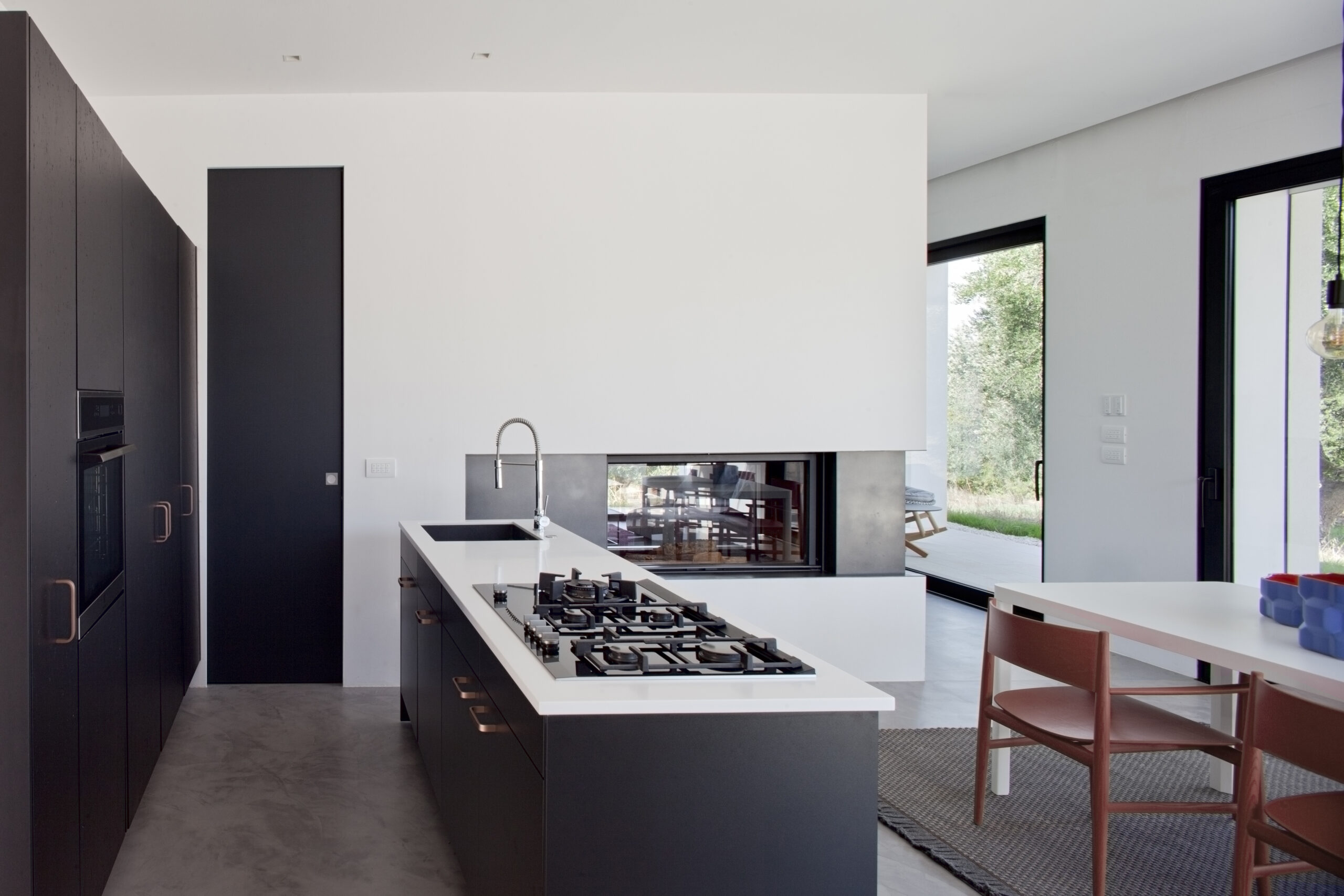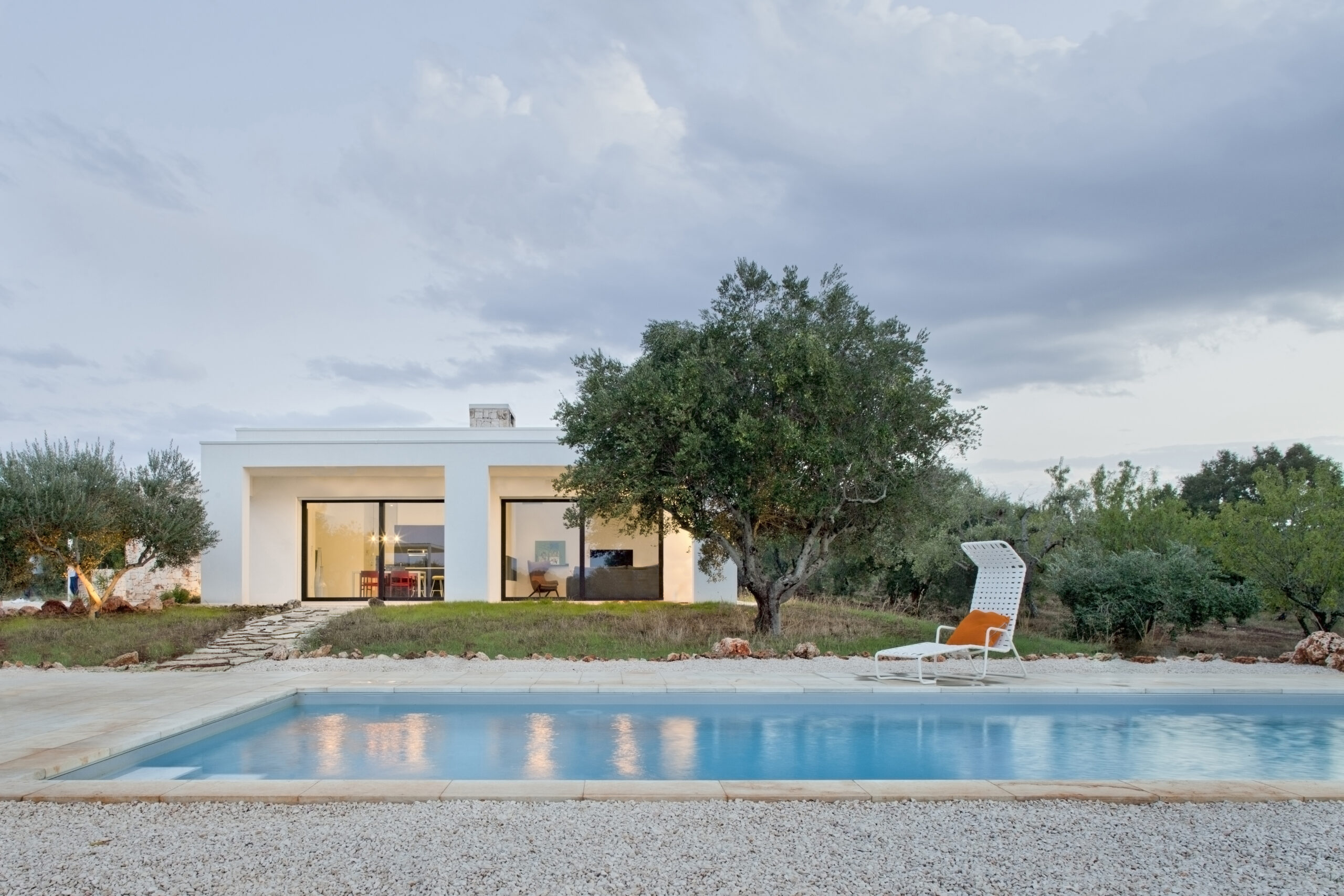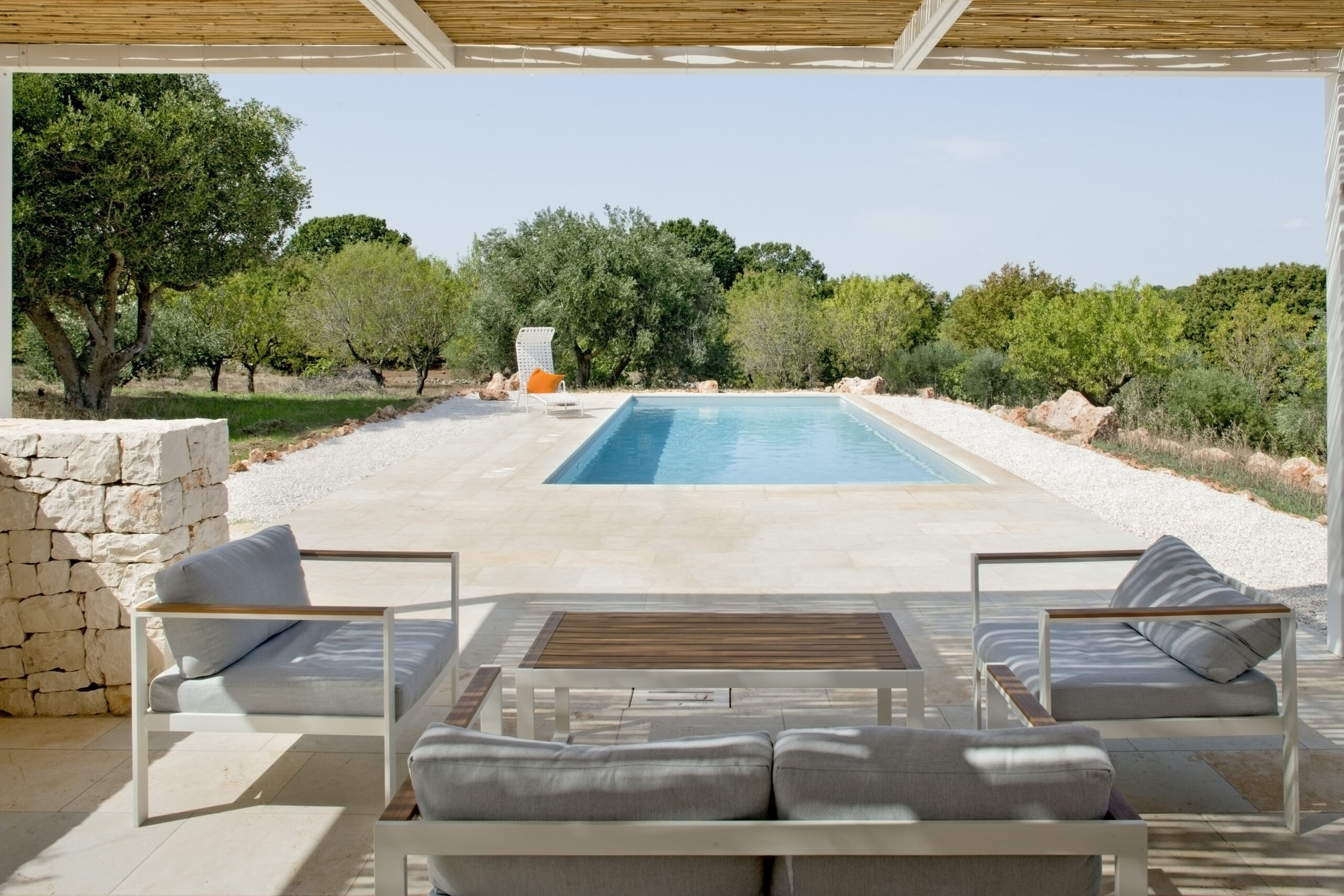 Moving back inside, a large fireplace separates the living area and dining room—a contemporary way to create distinction within the space, while keeping the overall open concept. The kitchen, adjacent to the dining room, embodies minimalist design. Clean lines and a neutral colour palette of black and white, with copper accents on the handles of the cupboards, beautifully contrast the white walls and grey micro-concrete floors. Making way to the south side of the home, guests will discover two bedrooms, each with their own private bathroom and large windows that bring the views of both the east and west side into the space.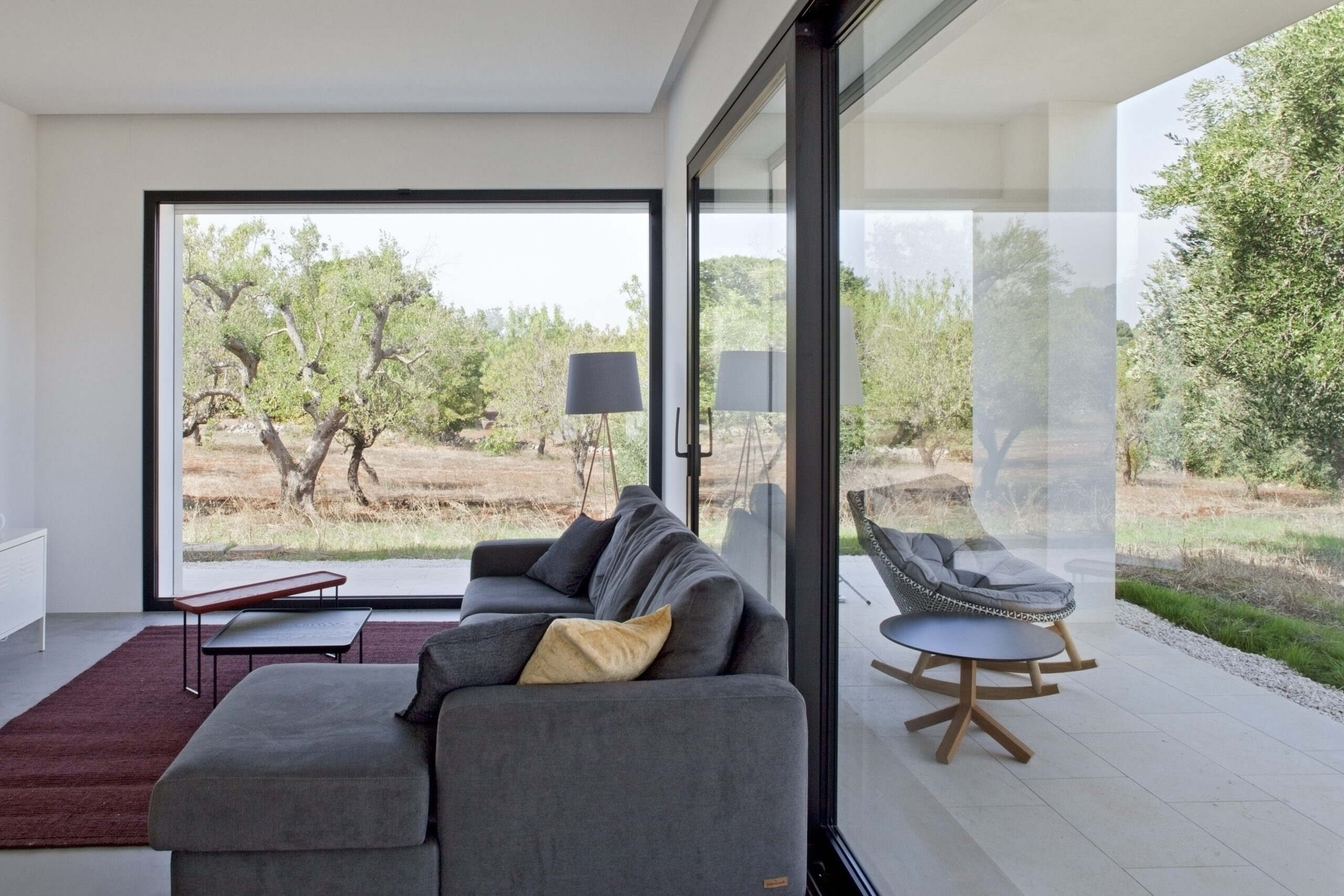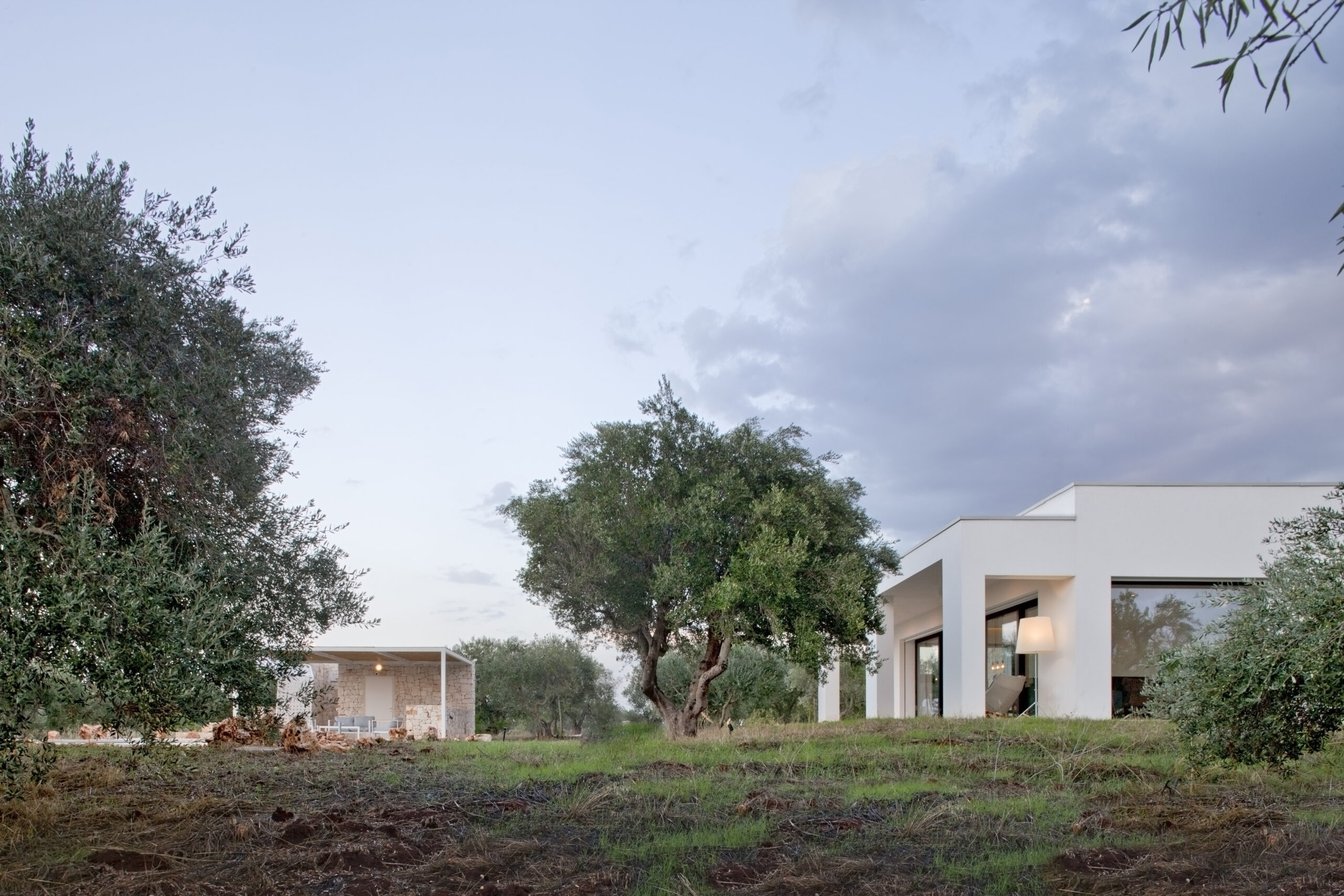 A simple, yet elevated Italian summer oasis in an olive grove, SS House is a place to unwind and reflect—escapism to be discovered and relished.
Photography by Alessandra Bello.
—
Part of our Home of the Week series. Read more HERE.