Home of the Week: Pavilion House by Norm Architects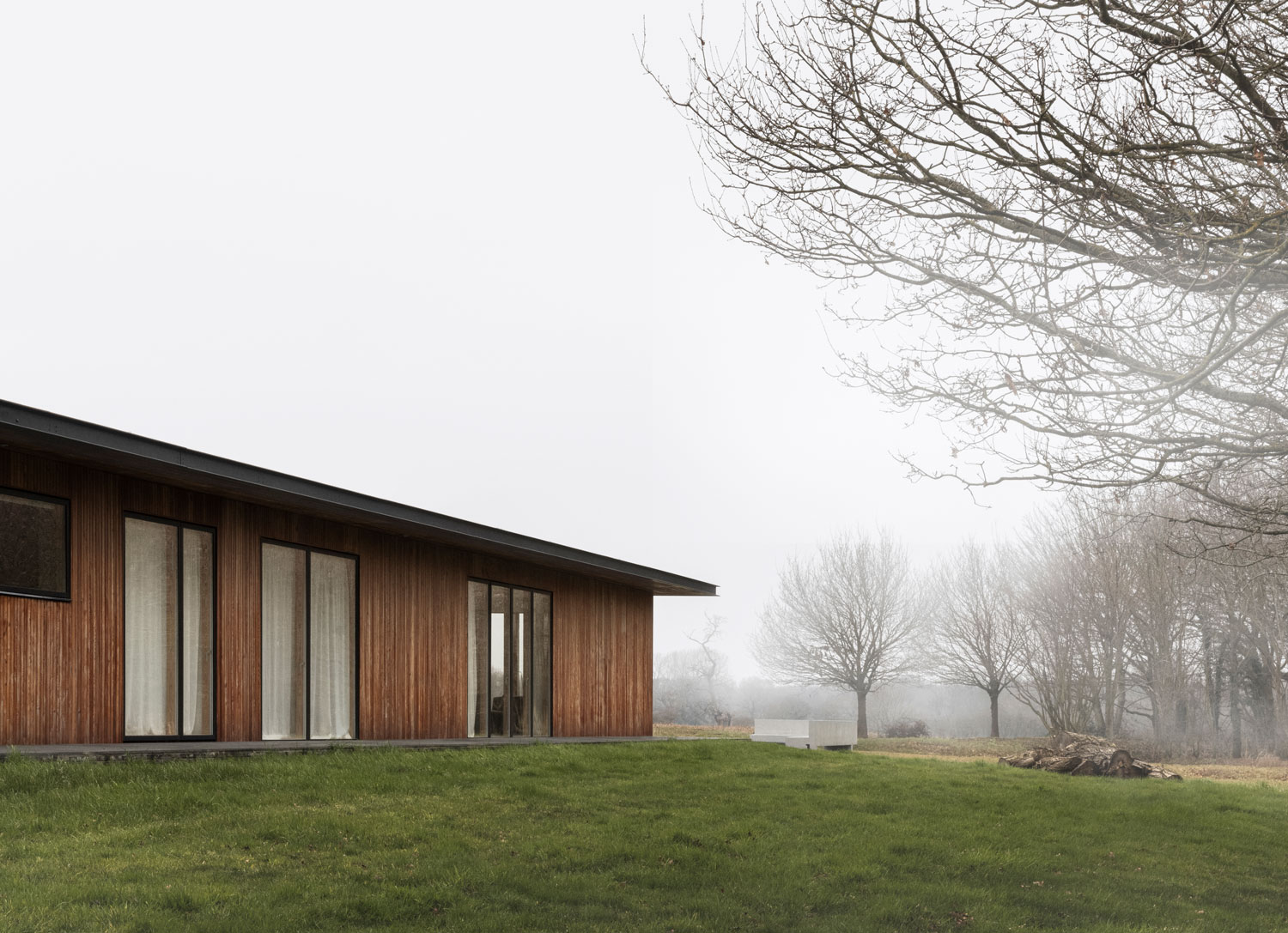 When new homeowners acquired a former farm in England's East Anglia region, the property came with a sense of retreat and the appeal of a countryside setting, but it was dotted with old agricultural structures they wouldn't need and littered with farm machinery that had outlived its usefulness. To transform the site into a residential environment, they turned to Norm Architects, a Copenhagen-based firm known for its minimalist spaces that conjure tranquility.
To emphasize the connection to the landscape their clients loved, Norm designed a low-slung pavilion that would keep a low profile. Clad in local larch wood and floor-to-ceiling windows, the house provides big views to the countryside and, with its knotty wood siding, connects to the forested setting. To assert a presence, though, they set the house on a surface of dark basalt, creating a kind of frame while providing a porch for inside-outside living.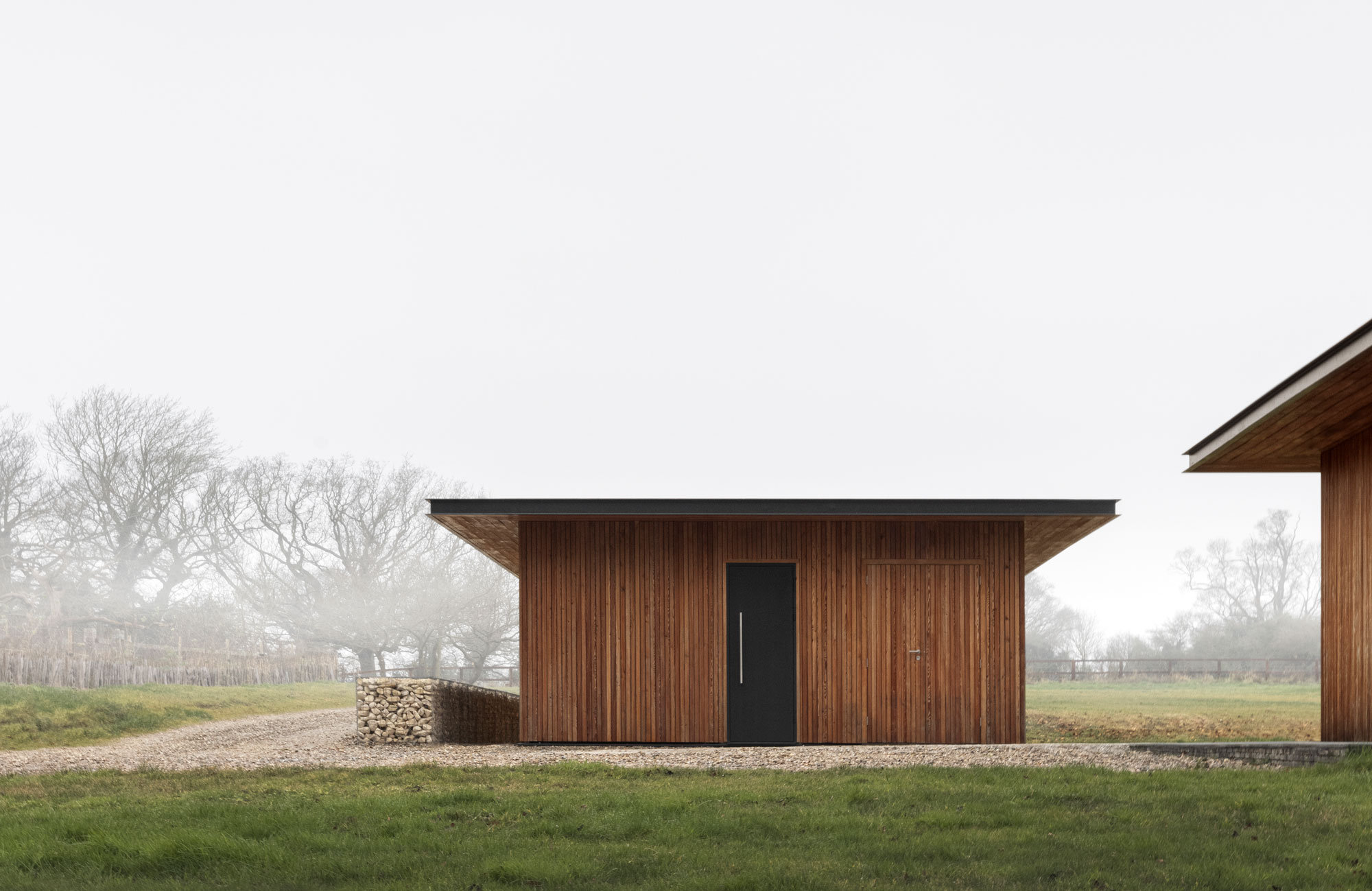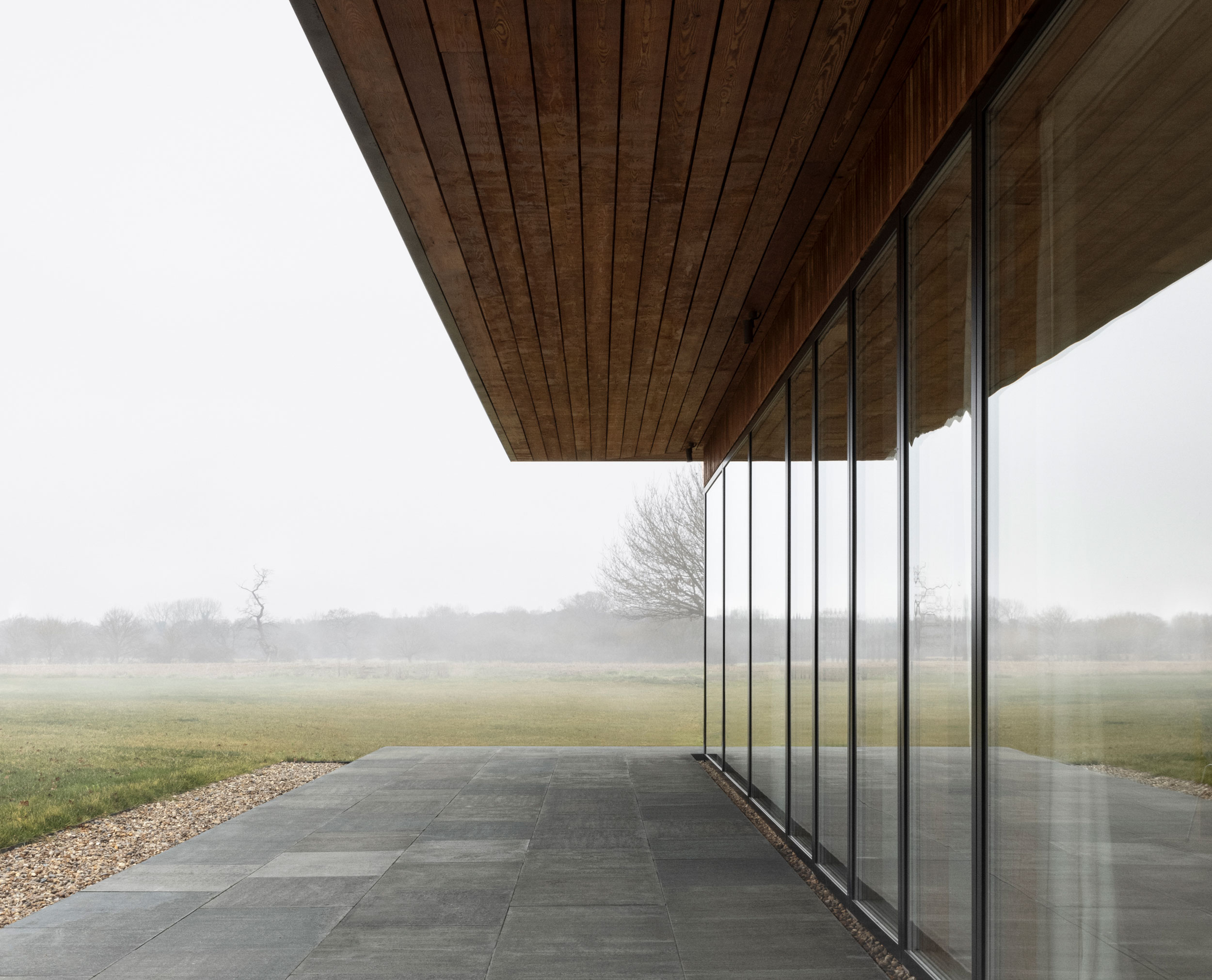 Inside, the minimally framed windows create uninterrupted views to the outside. Wide-plank wood floors create a warm, relaxing environment. A darker palette in the bathrooms distinguishes them from the rest of house, creating an immersive sense of sanctuary. Polished concrete provides a counterpoint to the wood, while both reinforce the home's texture and material tactility. A sauna in a new outbuilding reinforces the sense of tranquility.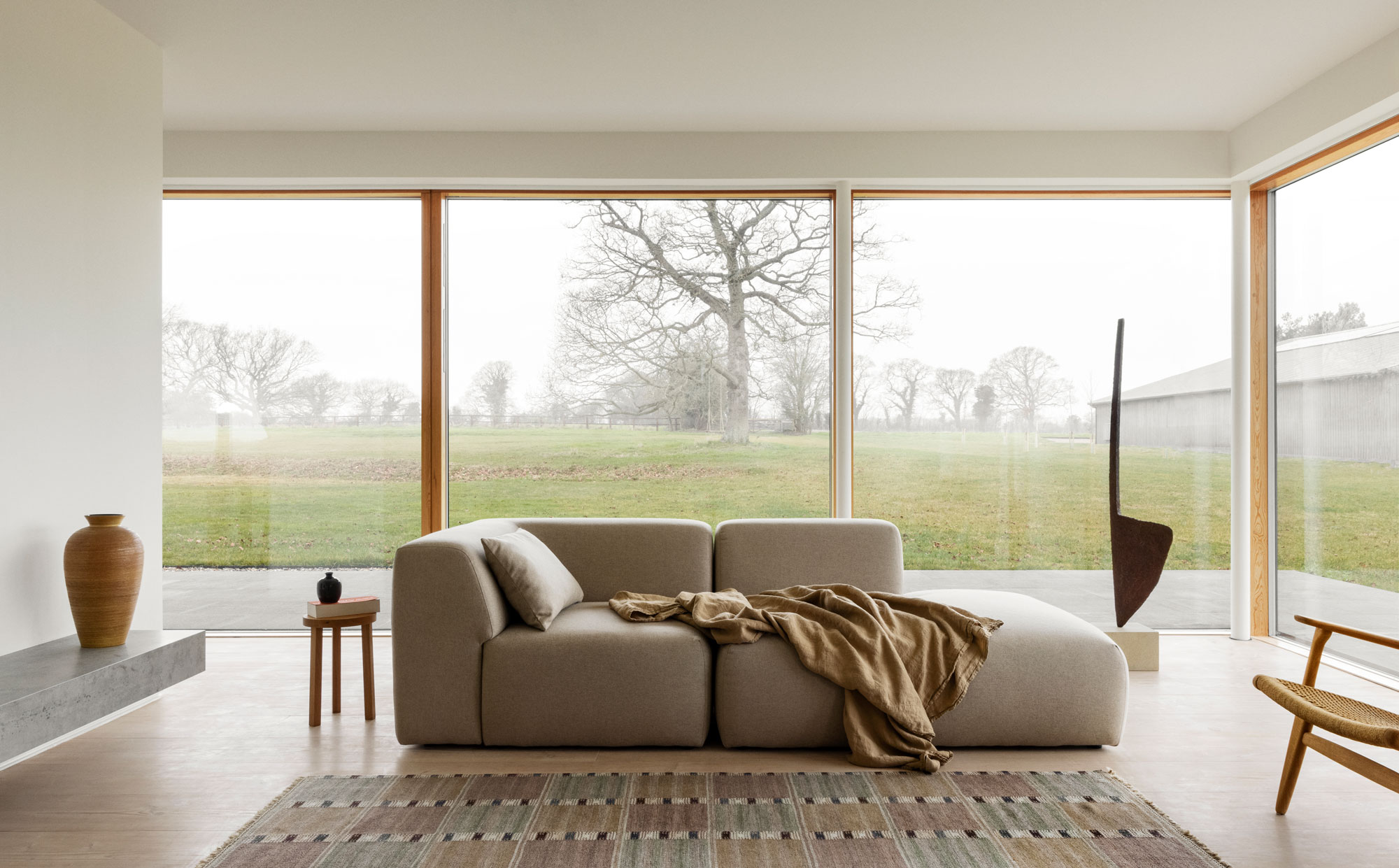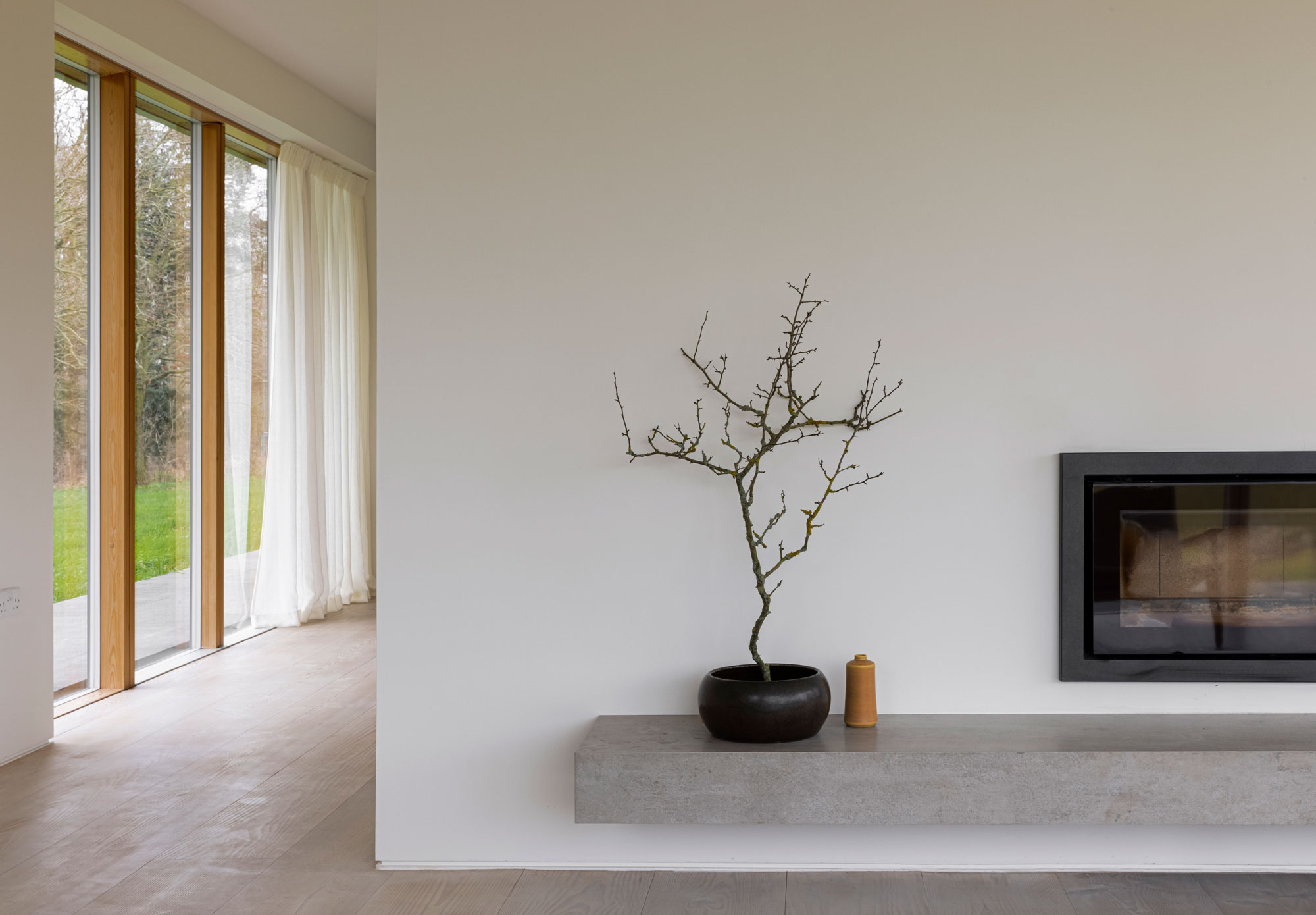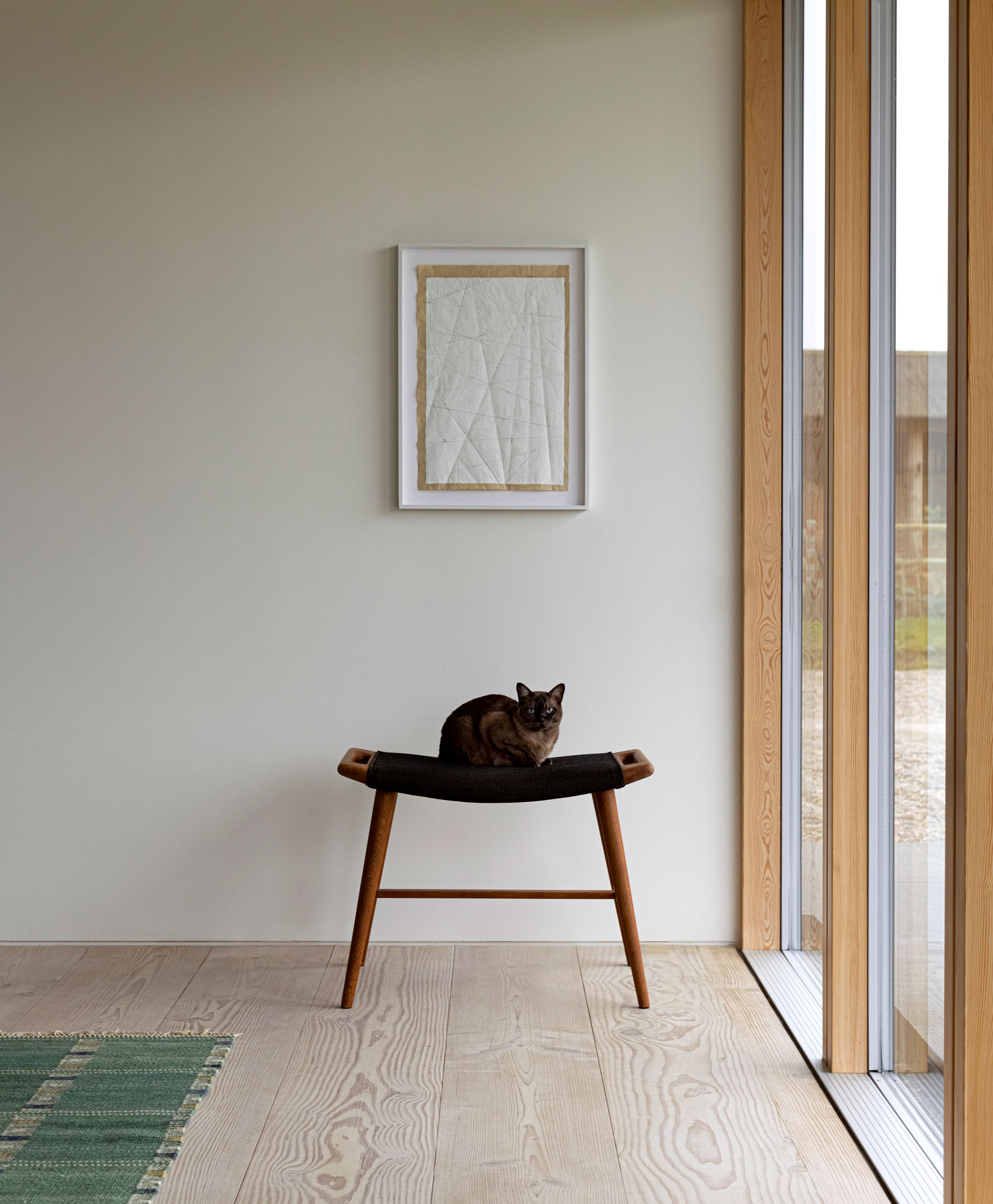 Not everything on the site is new. The wooden barn that came with the property had a big presence. Though that existing structure added charm by referencing the environment's agricultural past, it was quite large. Given its size and its placement on a mostly open stretch of land, the design team was concerned that the barn would visually and spatially overwhelm the house. Wanting to preserve it as a trace of the site's history but looking to downplay its visual impact, the design team did an architectural nip-and-tuck, reducing the barn's size. As the homeowners observe, "The removal of half of the barn had the effect of revealing new and wonderful views from the house."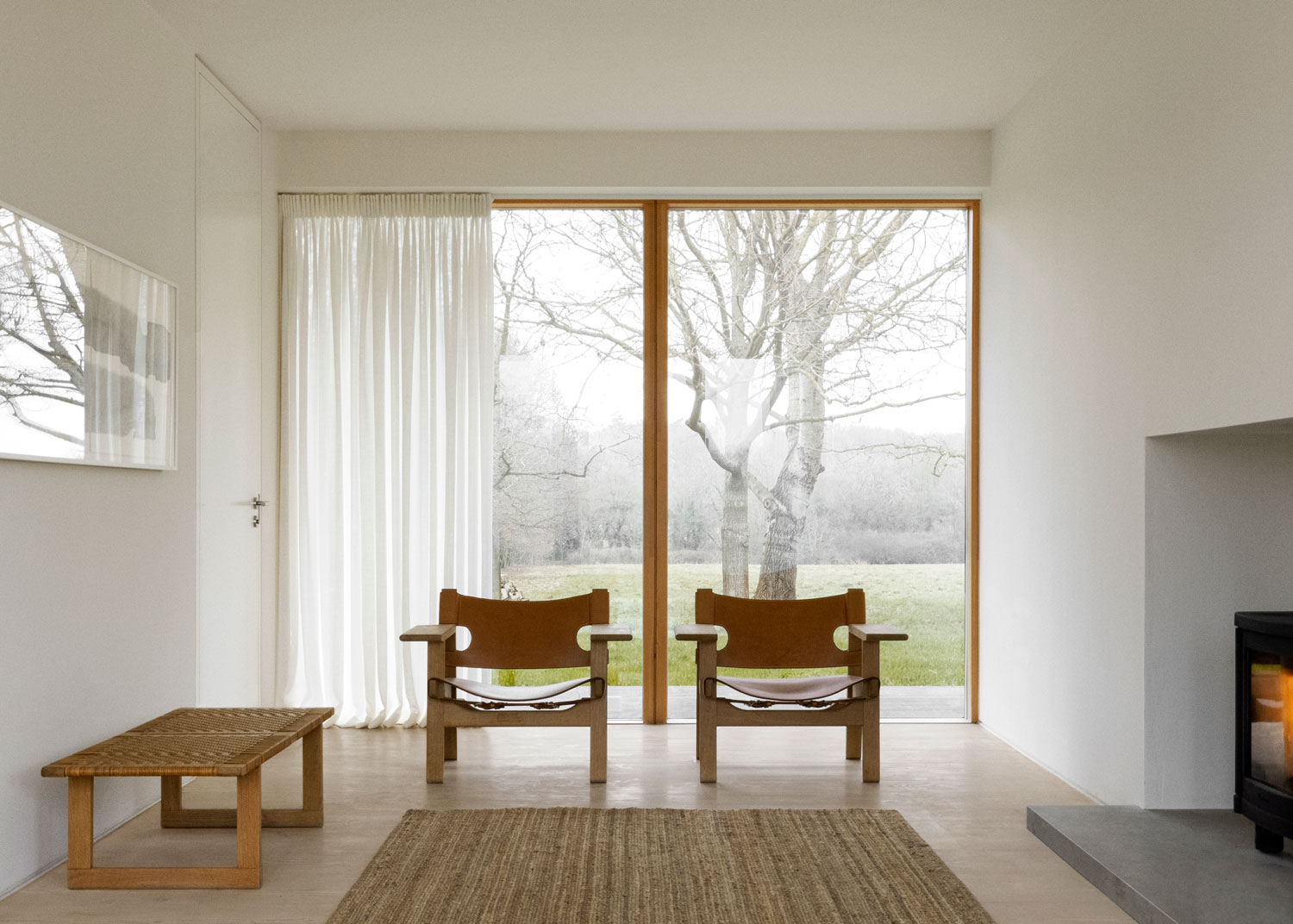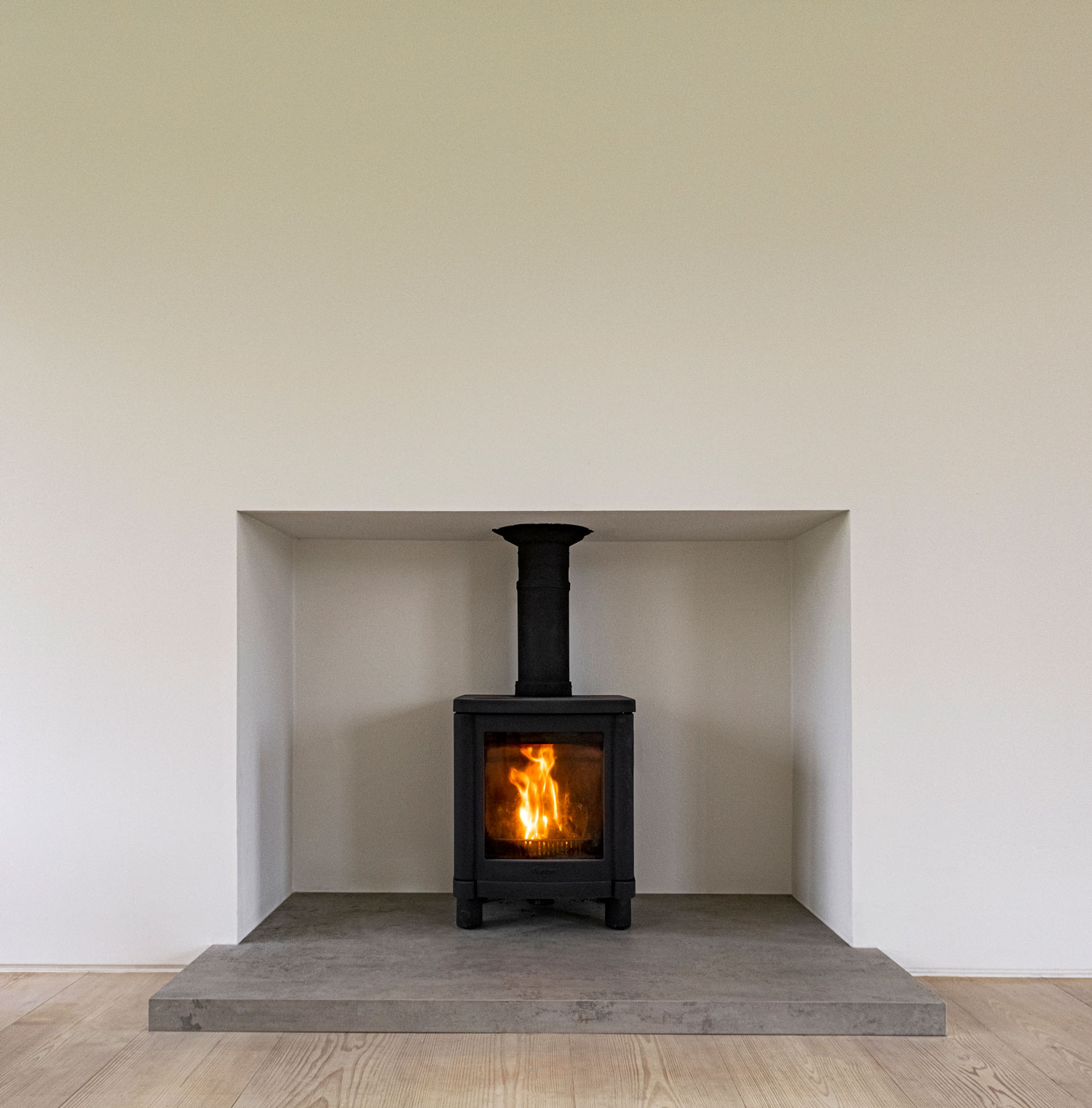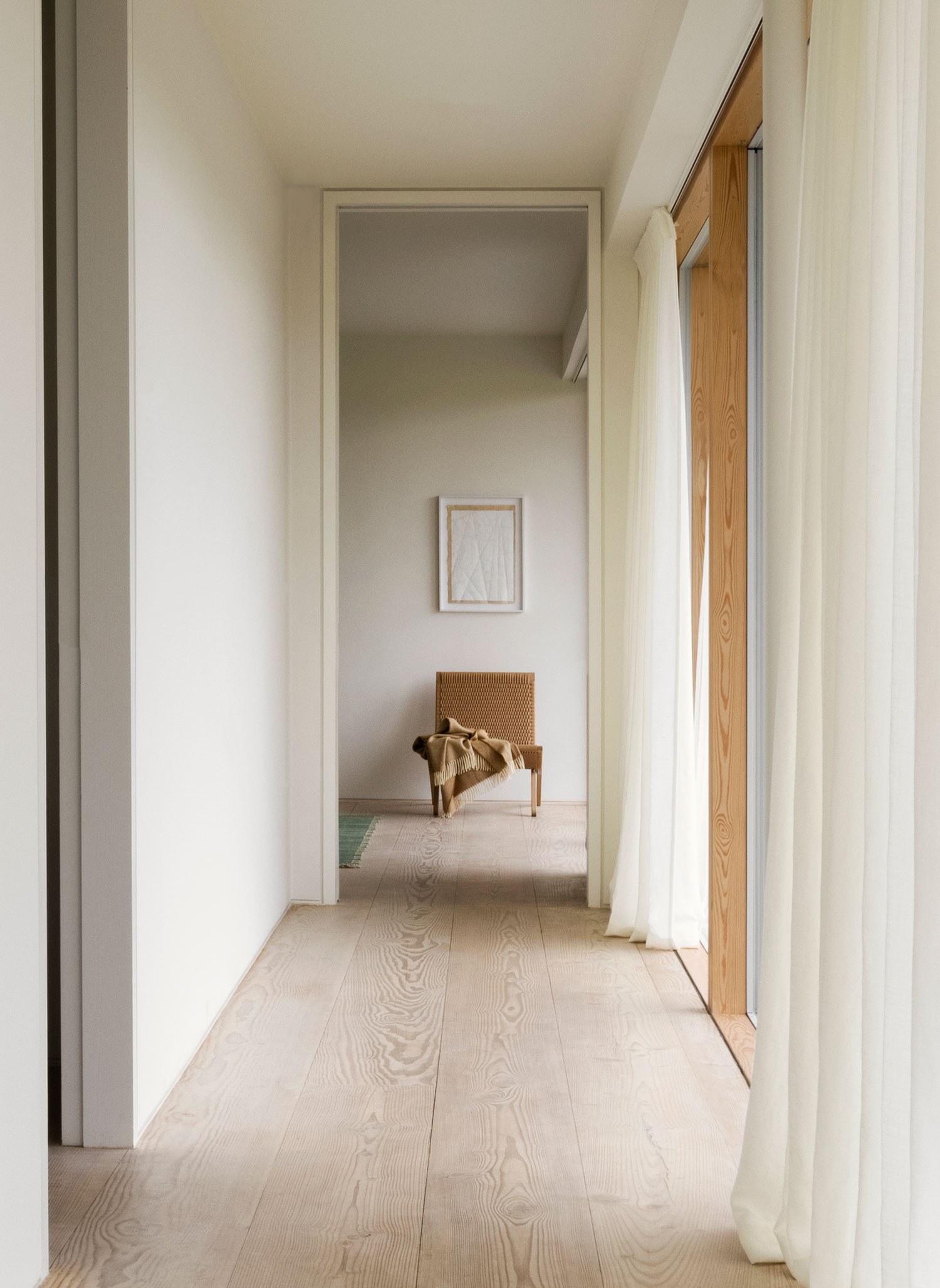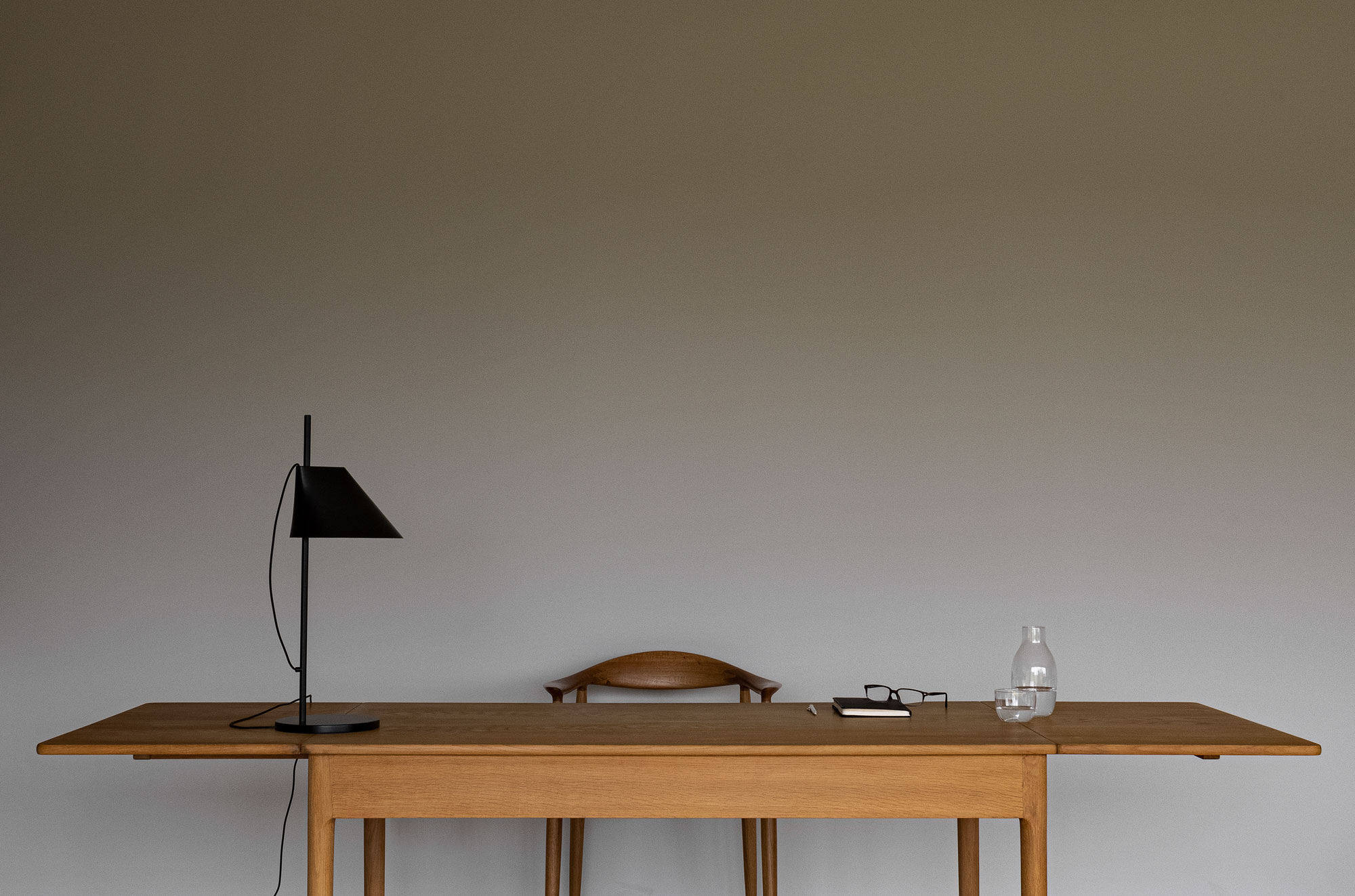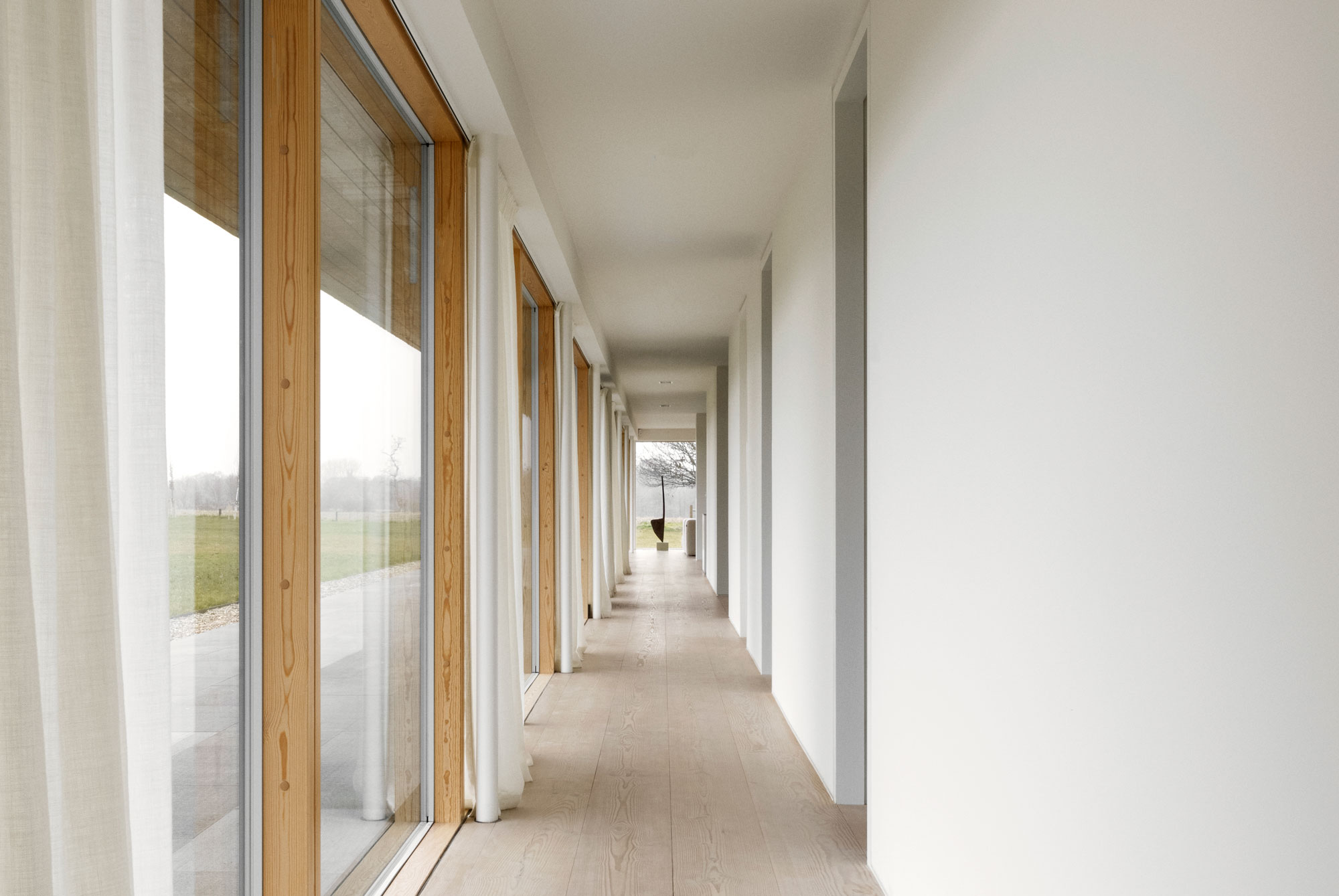 The barn is not simply an emblem of the past. Though it does communicate an arcadian nostalgia, the team at Norm Architects gave it functional purpose. On its roof, an array of photovoltaics create power for the house, while inside, it houses batteries that store that solar energy.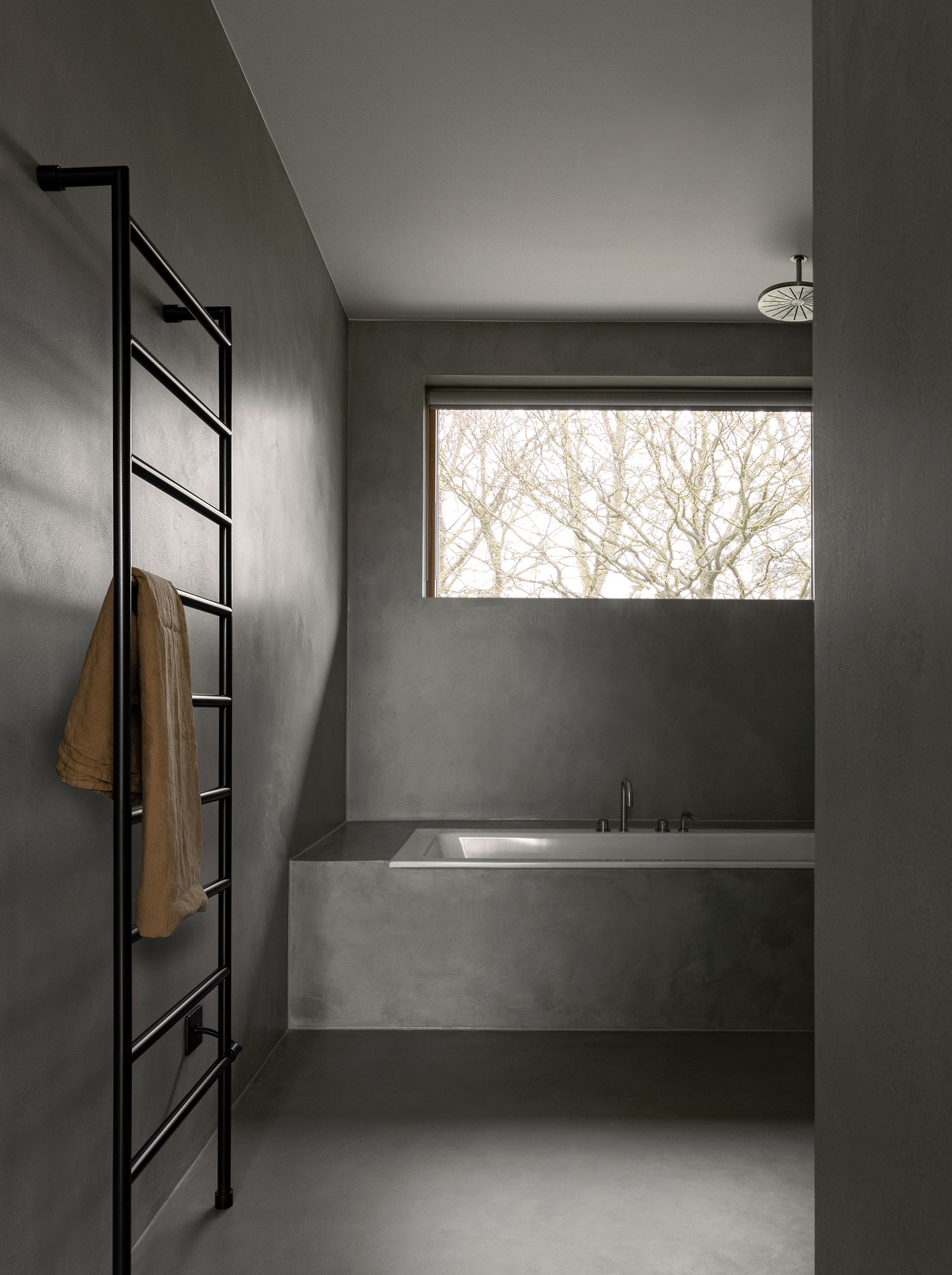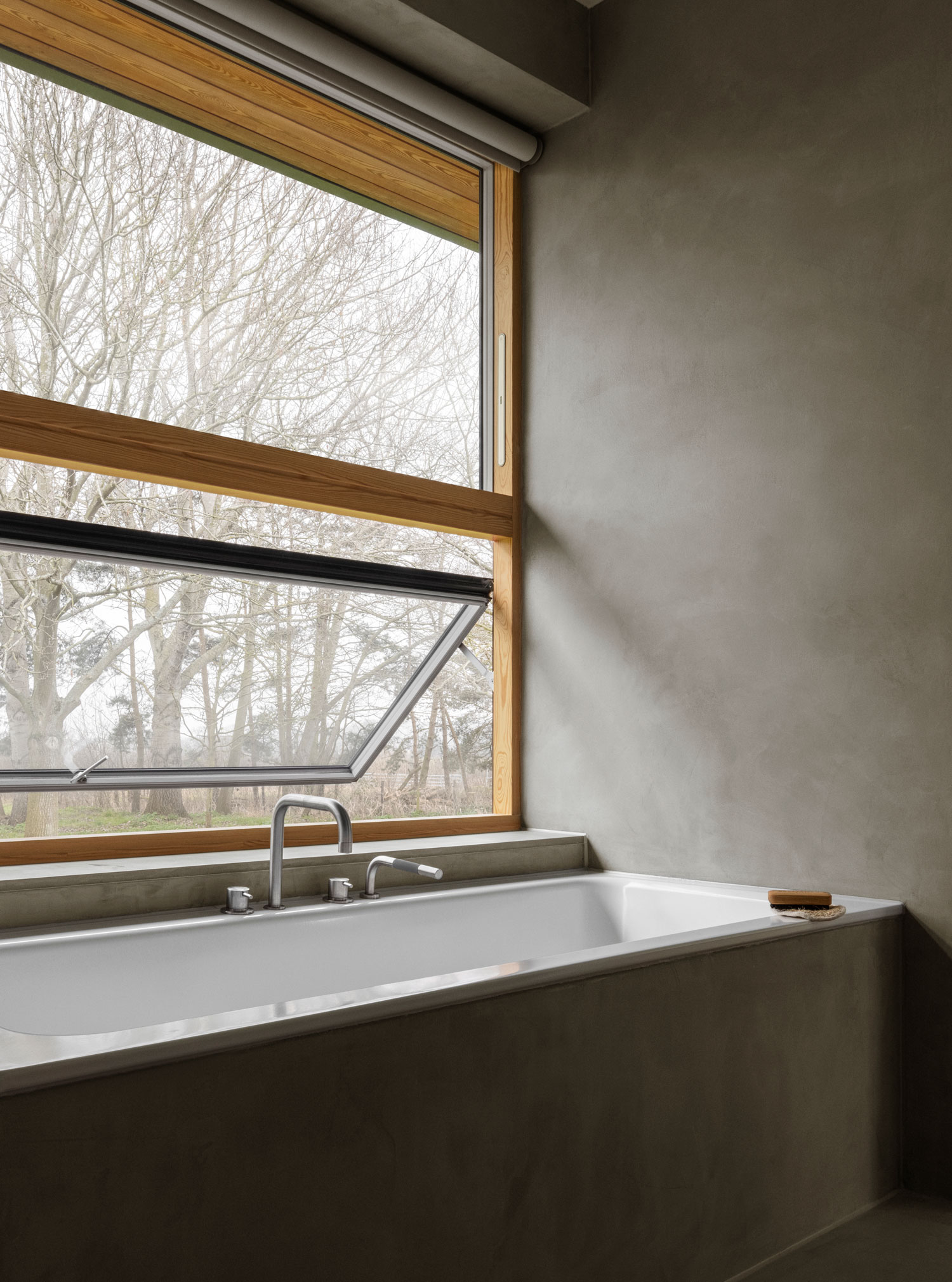 Across all elements of the design, the architecture resonates with its surroundings. "What we saw in this site was the potential to live in a way that is beautifully aligned with nature," the homeowners say.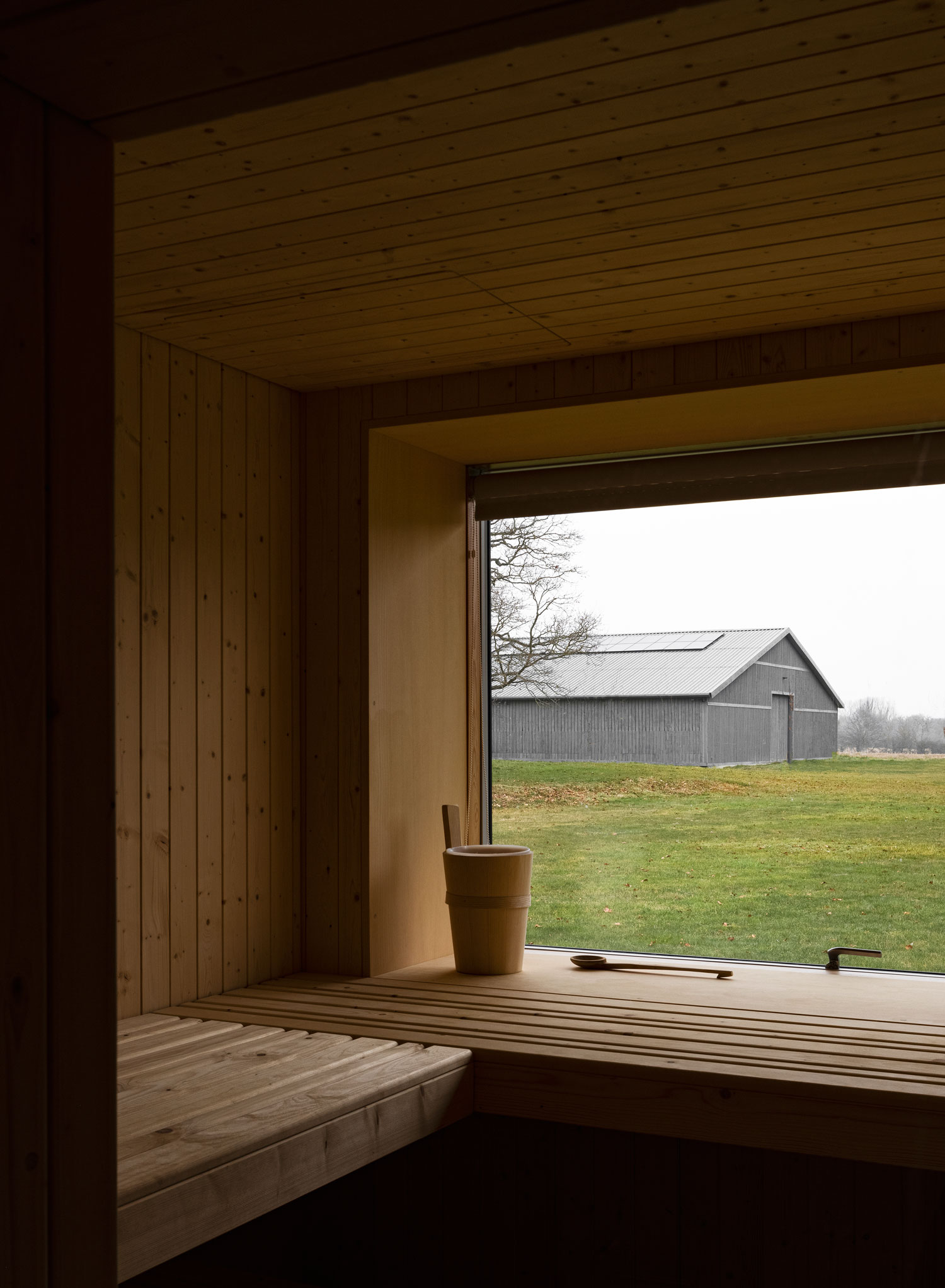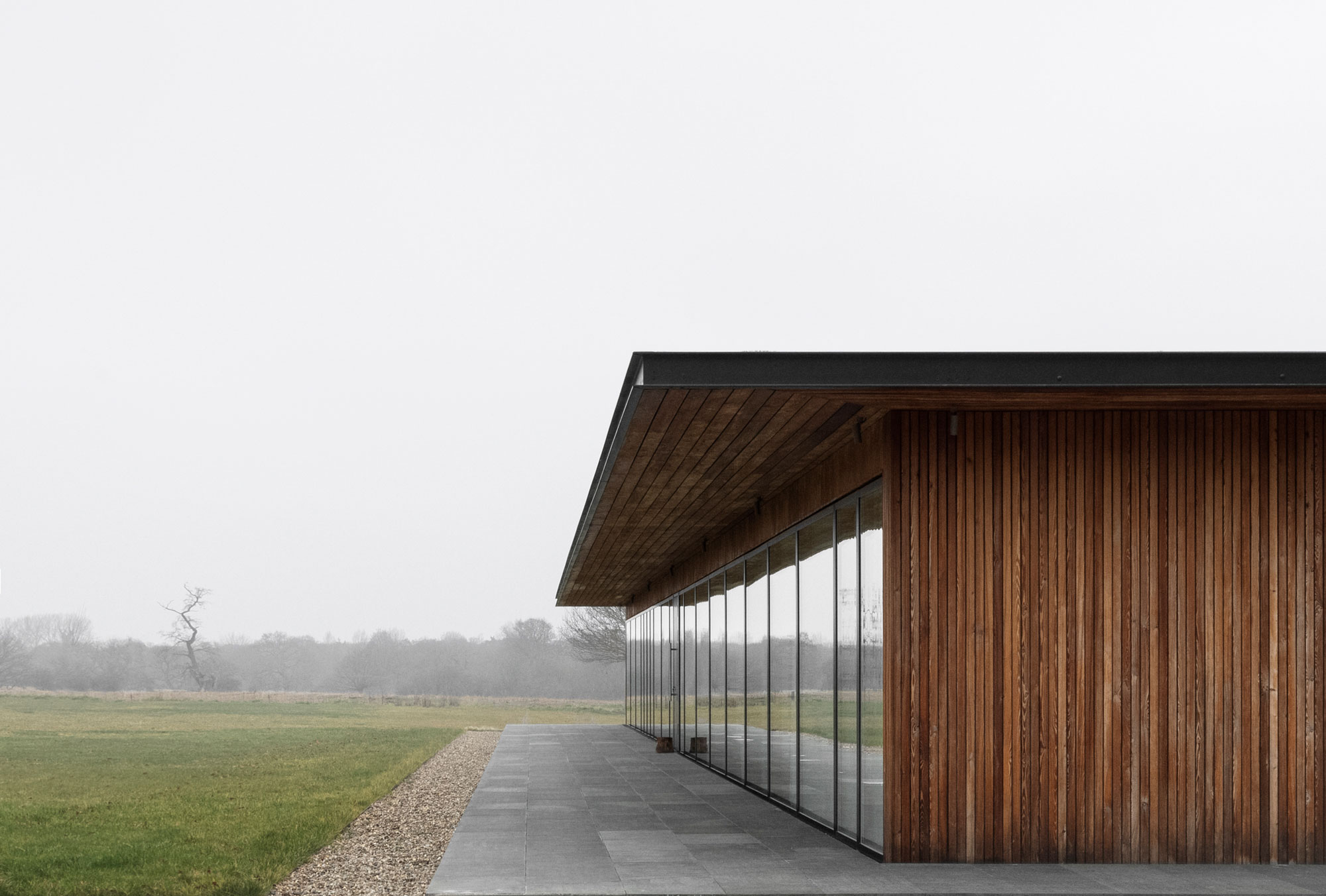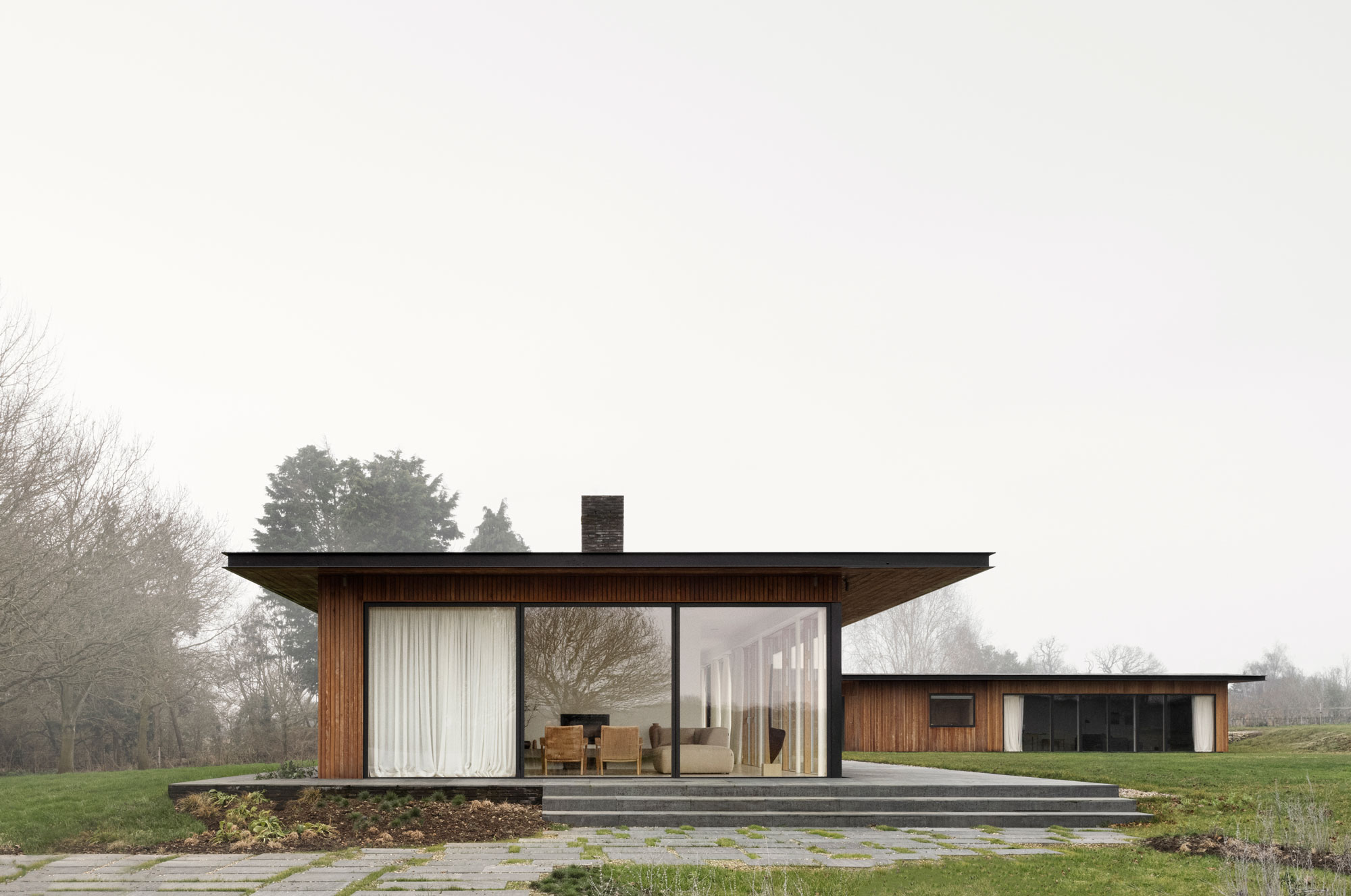 Photography by Jonas Bjerre-Poulsen.