Mal Paso Residence by Studio Schicketanz
Modern sustainability in Big Sur.
On a 100-acre property overlooking the ocean in Big Sur, California, four interconnected pavilions make up the Mal Paso Residence by Studio Schicketanz. Mal Paso was designed for a family with two daughters and a live-in parent. What began as a weekend getaway, ended up being the family's permanent residence. The 5,000-square-foot home is equipped with an ocean-front pool, game room, large den, and spacious top-of-the-line kitchen.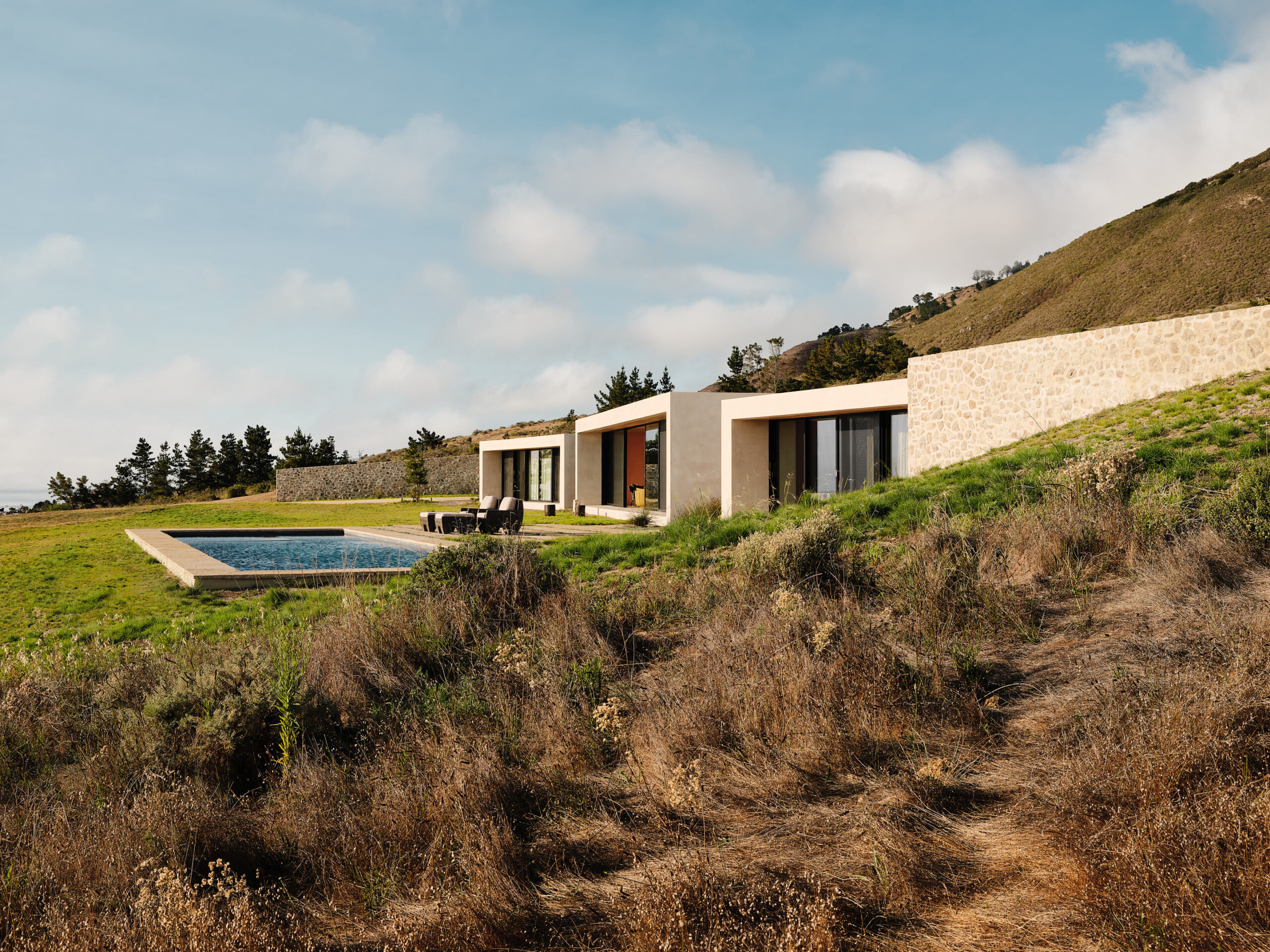 Built into a hillside, the pavilions are each designed for diverse functions and constructed at different angles. The single-storey home engages with its surroundings, with floor-to-ceiling windows line on the east and west walls to welcome the warm morning light and picturesque sunsets in the evening. A central courtyard amidst the four pavilions provides shelter when the winds off the ocean become stronger, and the lush green roof blends into the hillside.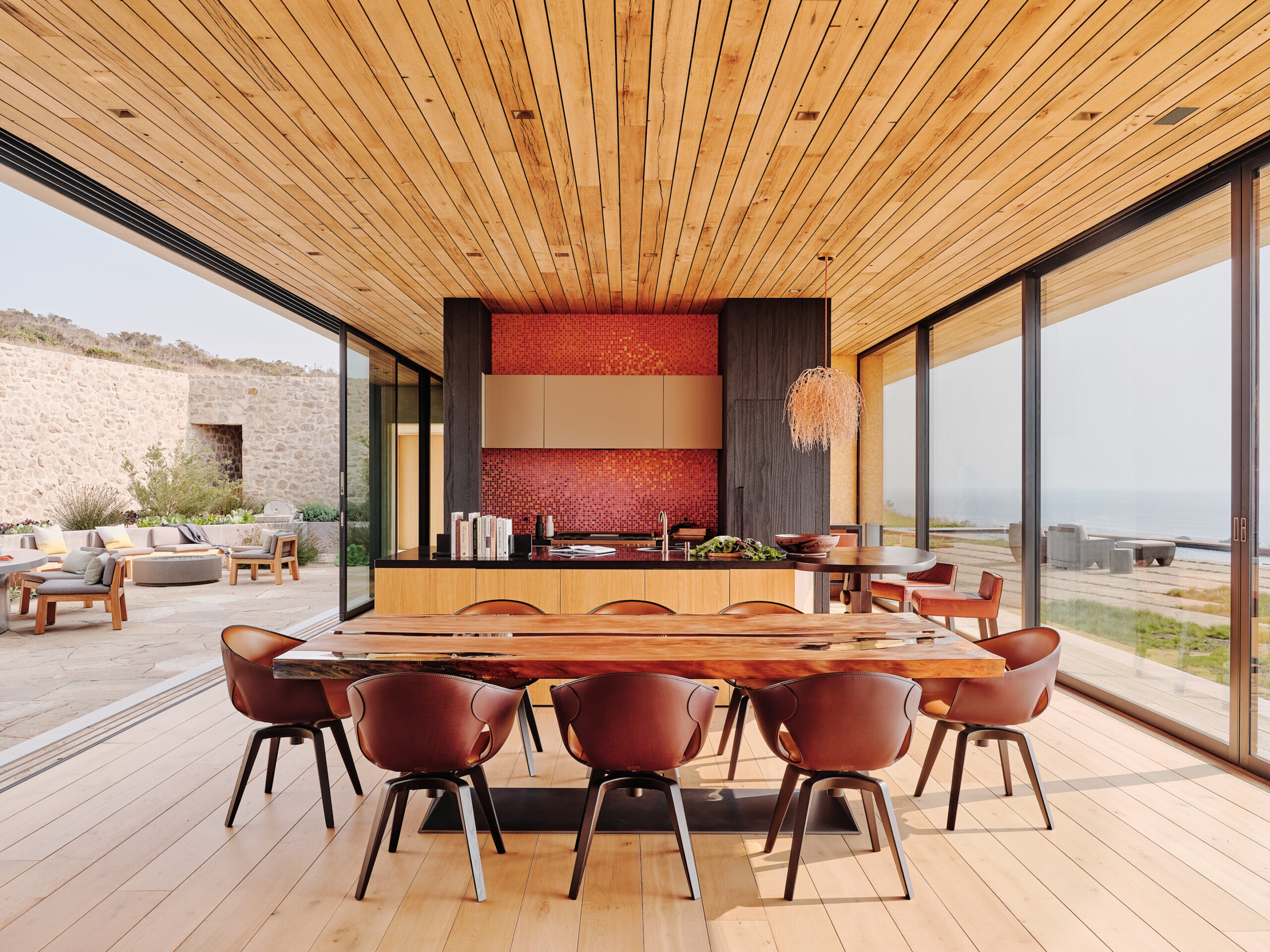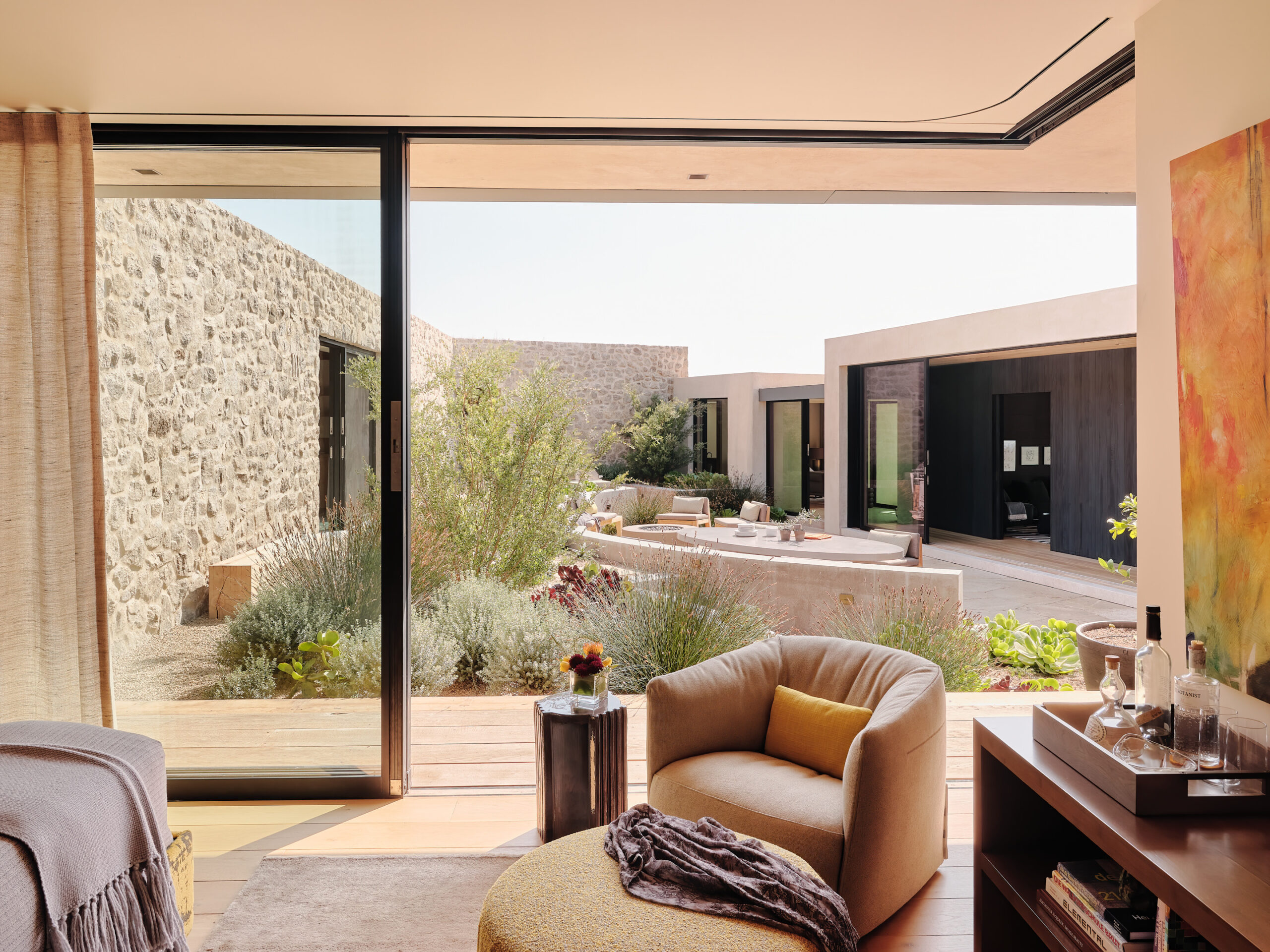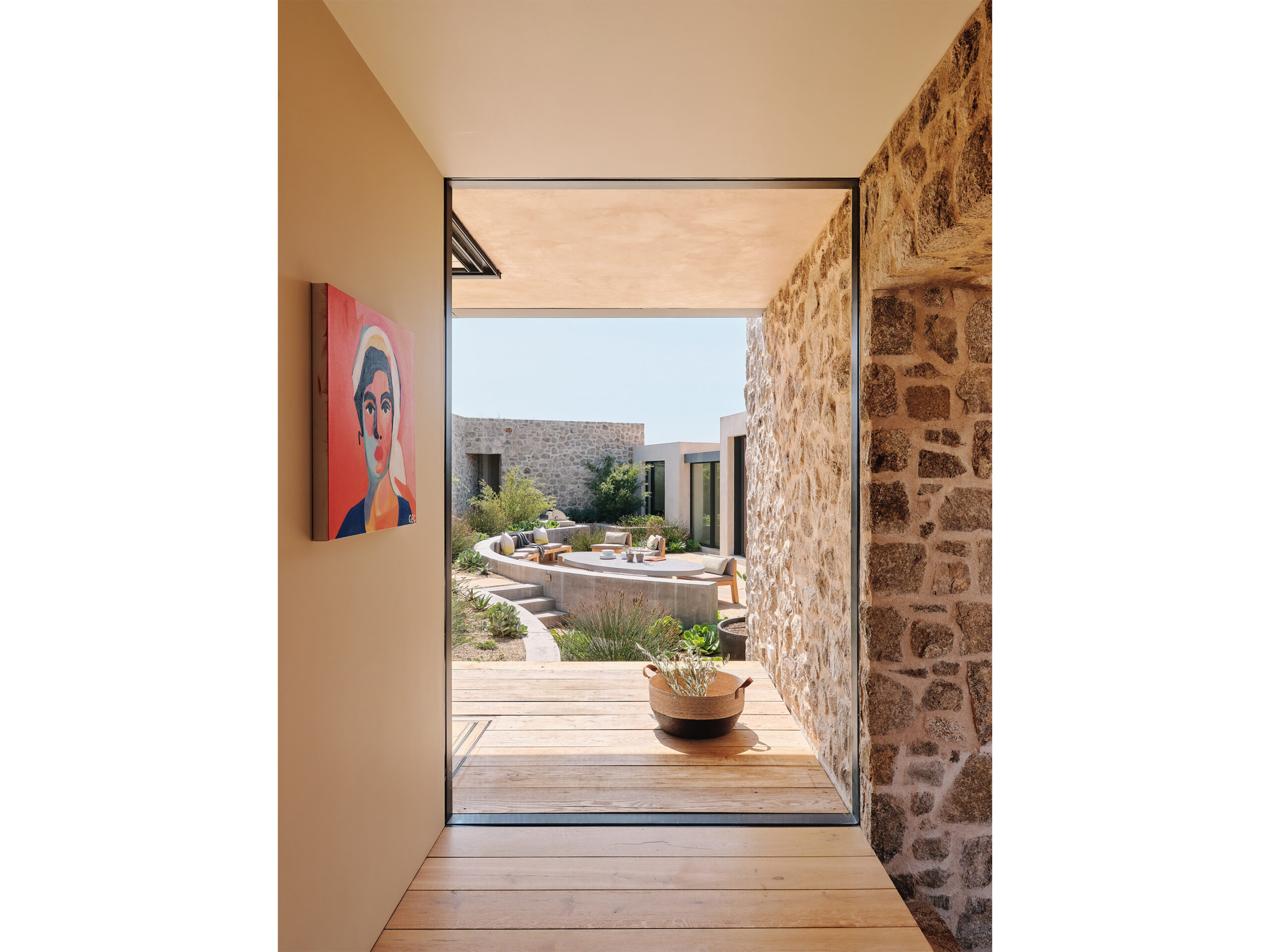 Textures and materials carry the connection to the surrounding environment inside the home. Local granite forms the rock walls, with Savannah Brown Duras flagstone complementing the stone wall in the entryway. Neutral earth tones are contrasted with pops of colour from mosaic and Venetian plaster accent walls. Rich woods and leather furnishings add warmth to each space.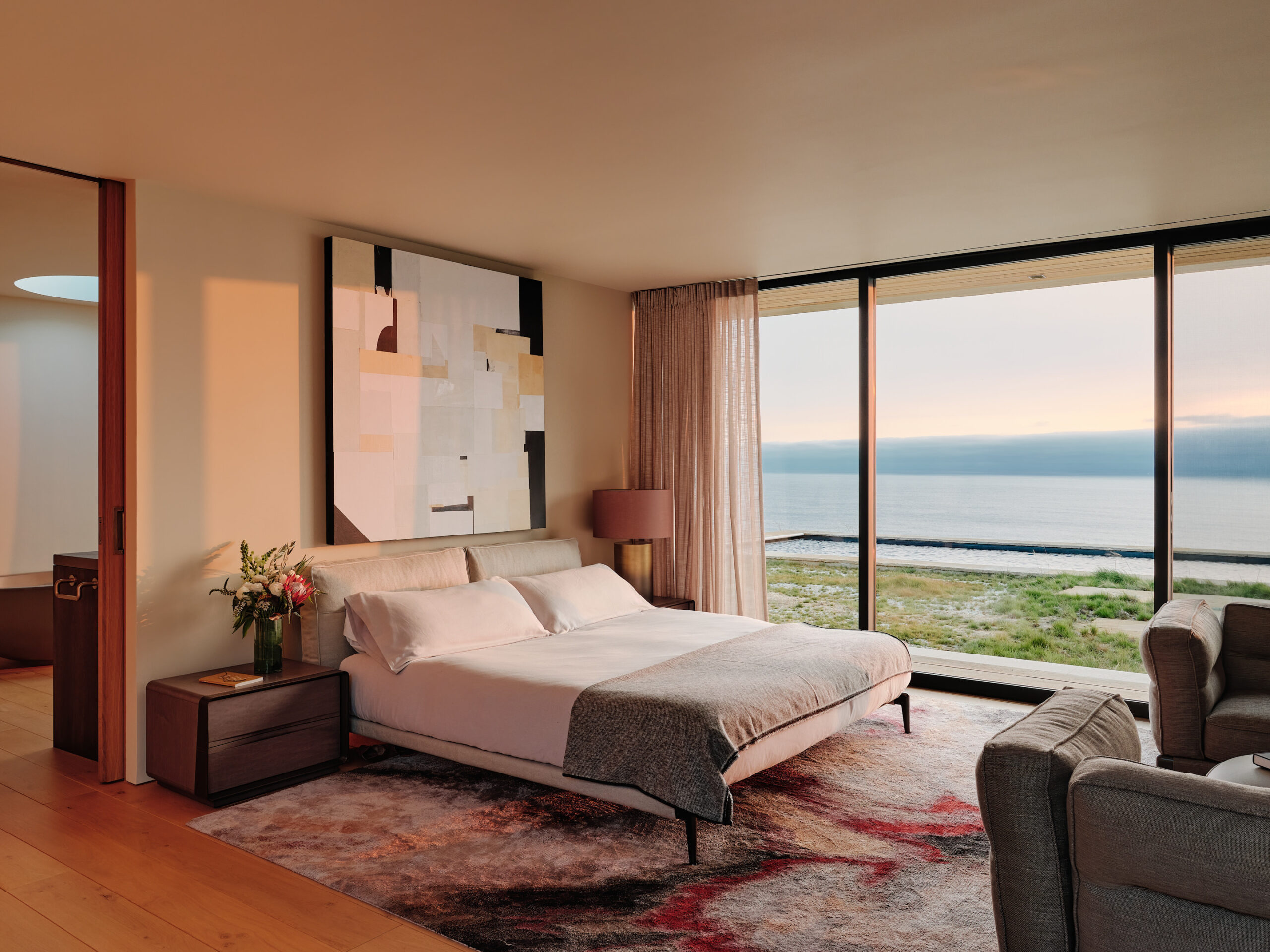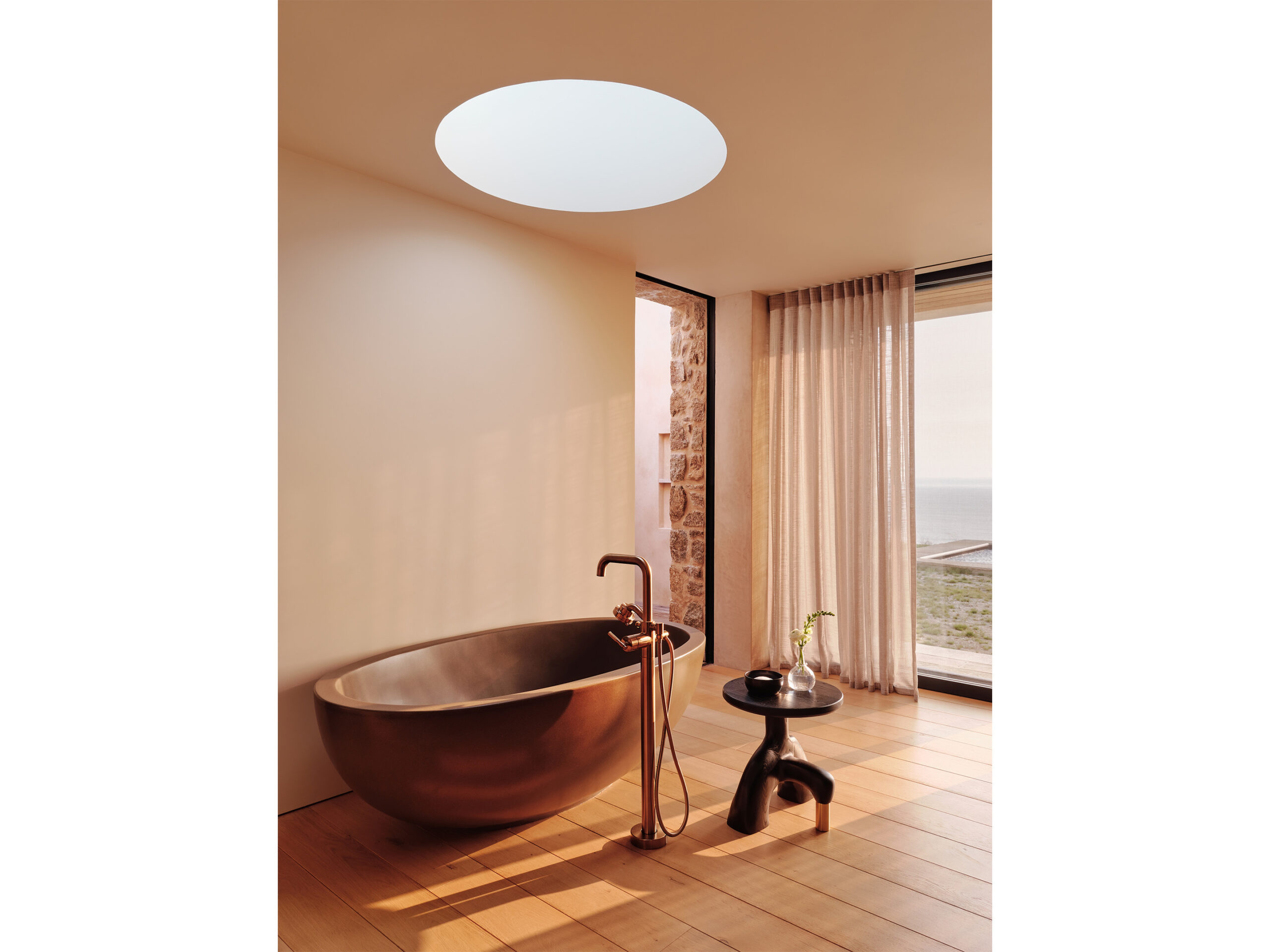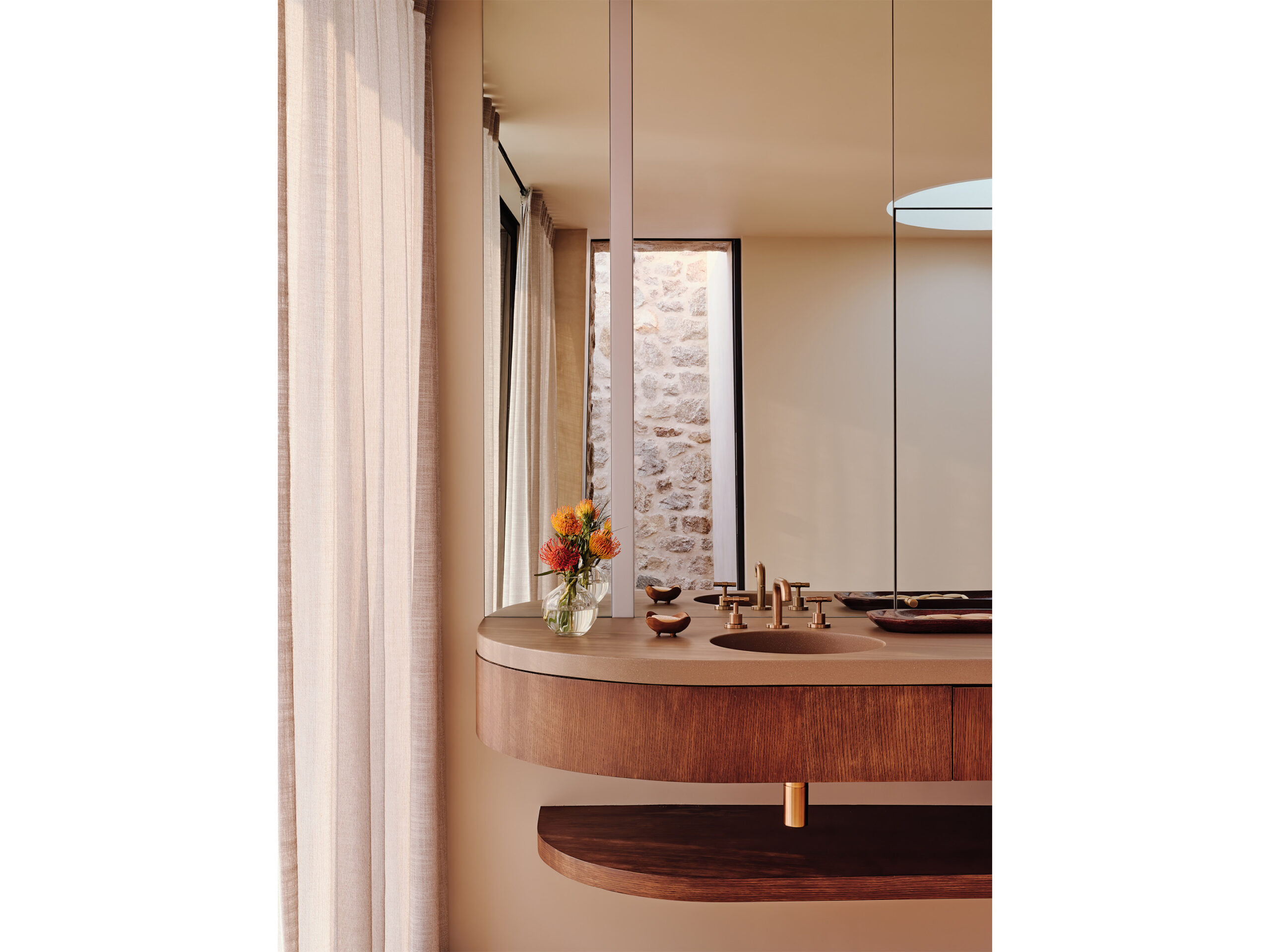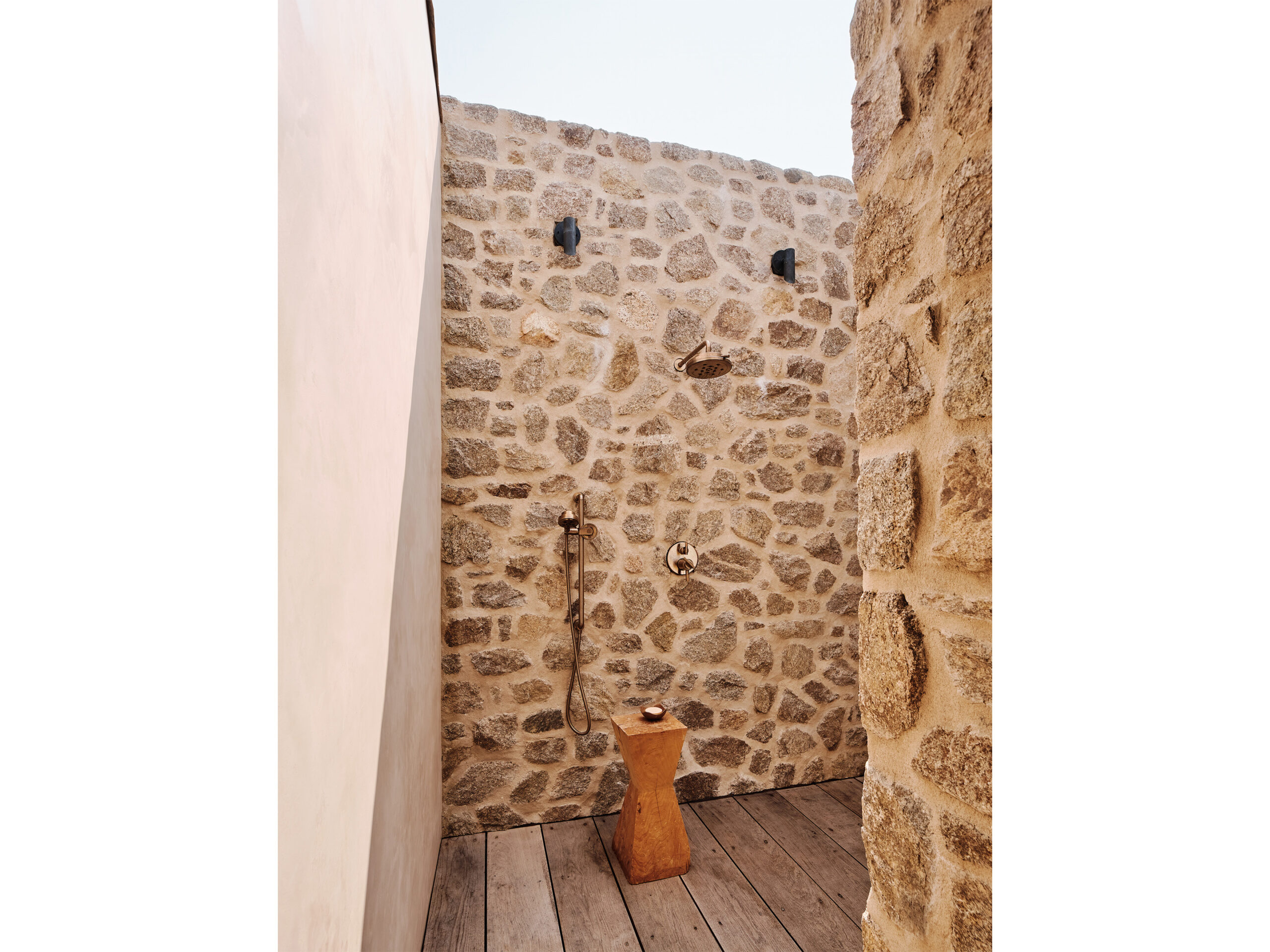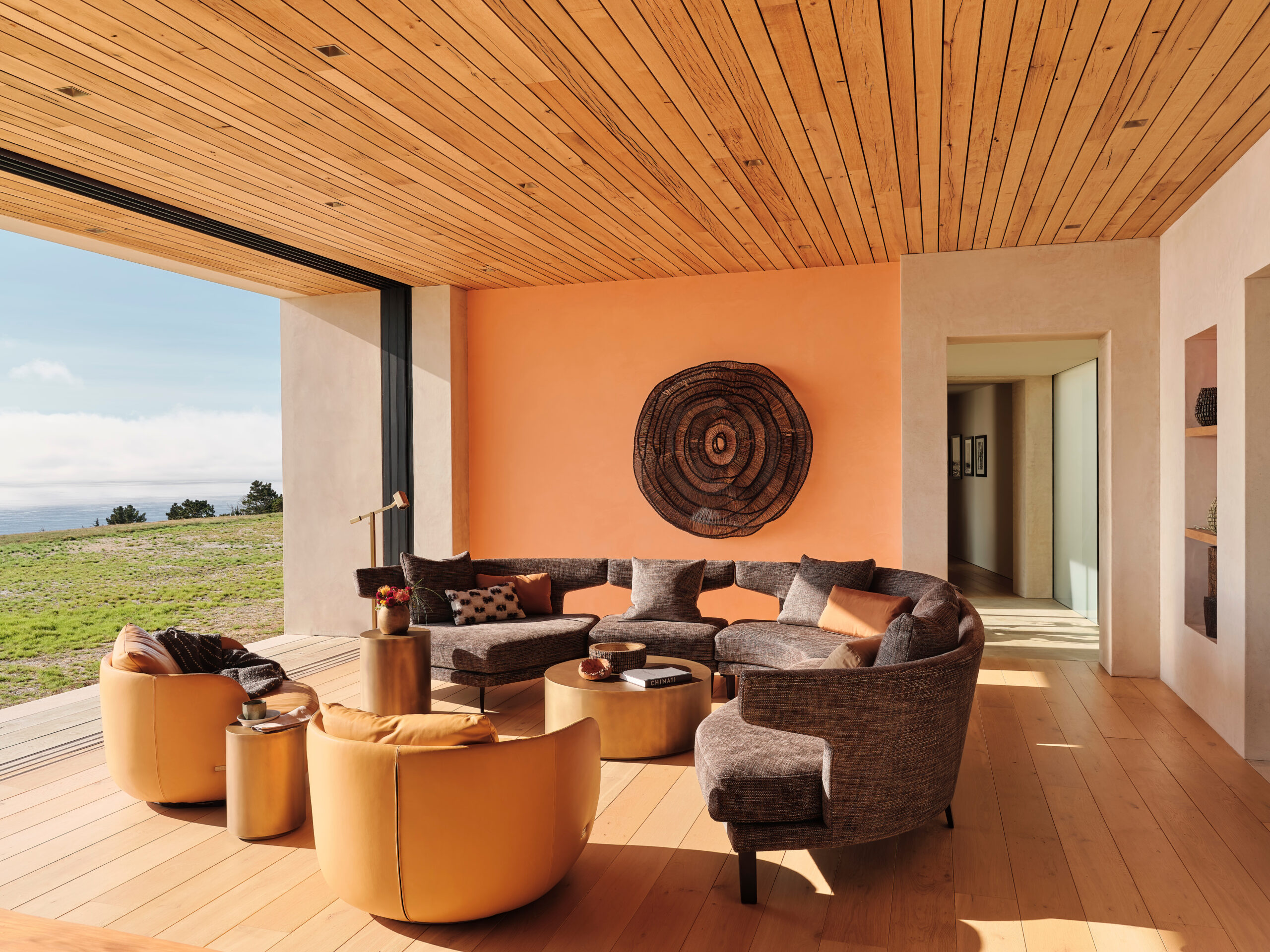 The most exciting part of this ultraluxe home has to be its commitment to sustainability. When grid power is unavailable, solar panels and Tesla Power Walls provide the residence, expected to achieve net zero, with full power, including hot water for the pool and charging for two EV vehicles.
Photography by Joe Fletcher Photography.
—
Part of our Home of the Week series. Read more HERE.