Home of the Week: Four & Four by McLeod Bovell Modern Houses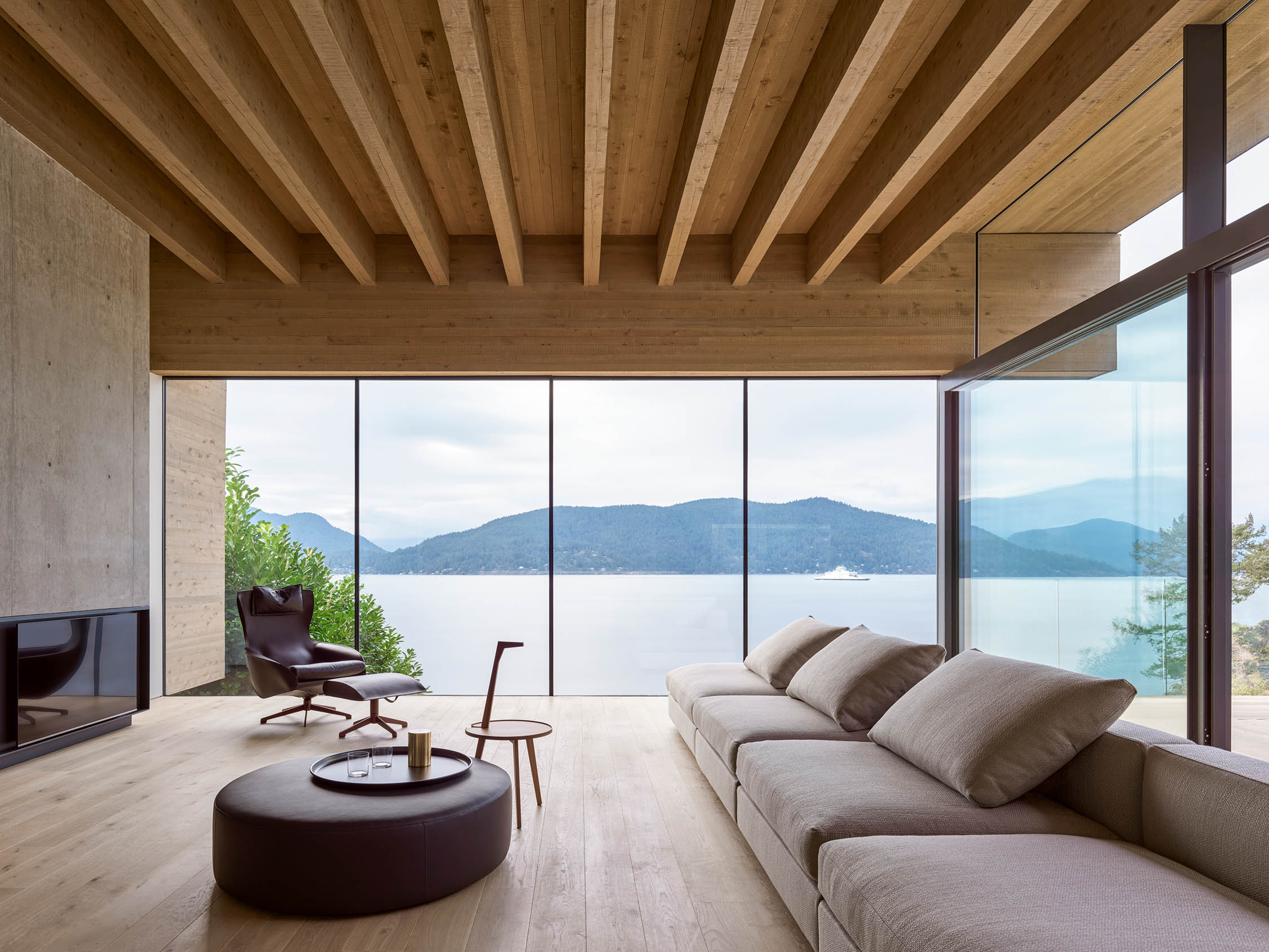 When Lisa Bovell and Matt McLeod won the Arthur Erickson Memorial Award for Emerging Architect in 2014, their firm, McLeod Bovell Modern Houses, was just six years old. Even then, many of the firm's defining characteristics were already well developed. In the award citation, one of the jurors, Patricia Patkau of Patkau Architects, said, "the landscapes in these projects seem to me to produce the most inventive aspects of the work," creating "carefully considered design of planes and outdoor places at different scales and with different options for daily life."
With this recent house, Four & Four, Bovell and McLeod (now working with a team of more than a dozen professionals in their Vancouver studio) demonstrated their continued commitment to developing that relationship between architecture and landscape, making a house built around four courtyards.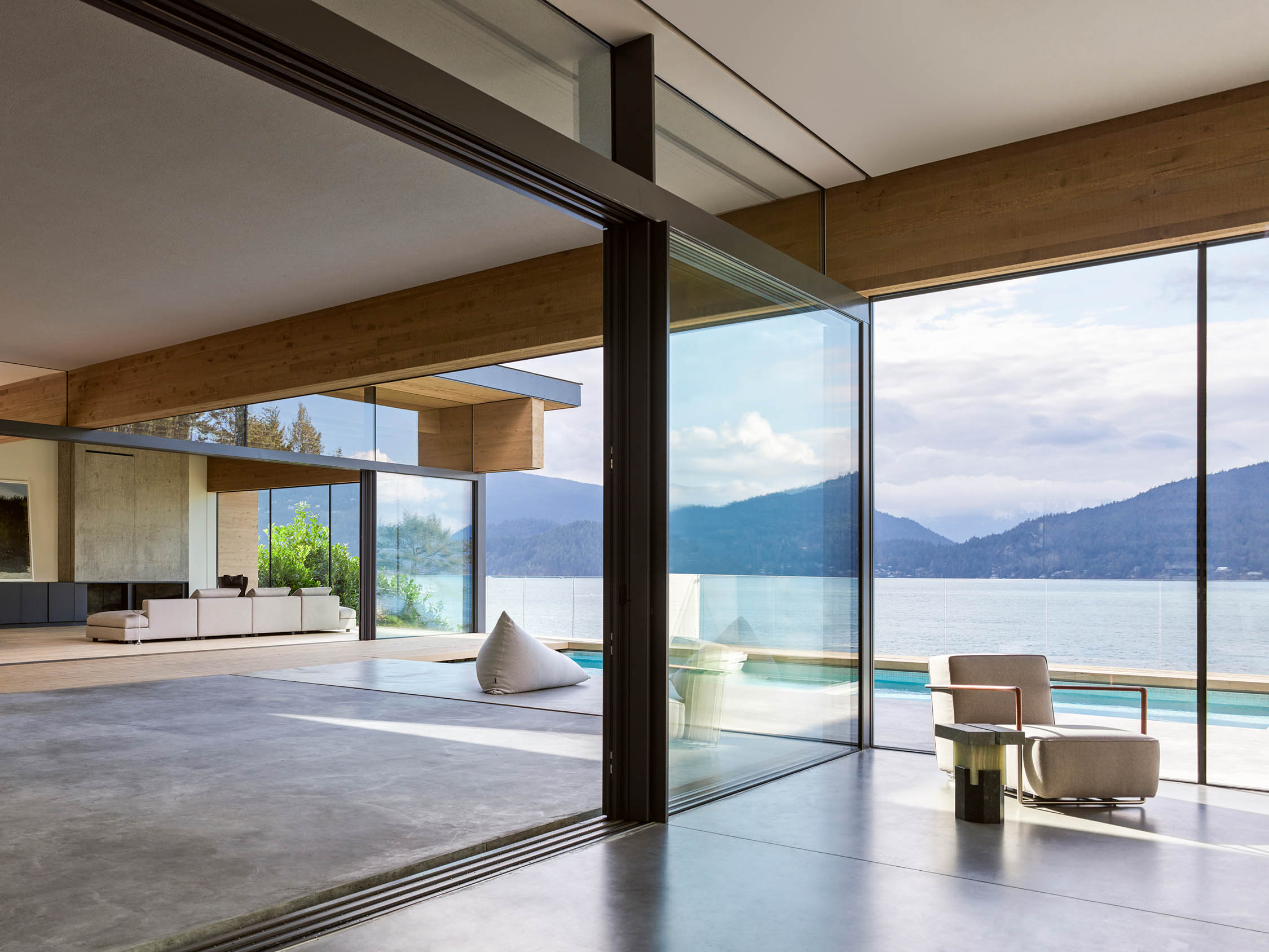 Set on a steeply sloping lot overlooking Howe Sound in West Vancouver, the site, the firm explains, "presented an opportunity for landscape elements to organize the sequence of the house." A sunken entry courtyard makes an experience of entering the house, creating a buffer between the driveway and the house. Once inside, a garden courtyard, flanked by the garage and a guest suite, opens to the sky, reinforcing the home's connection to the natural world. Directly adjacent to the open-air courtyard, the design team situated a covered courtyard, an outdoor living space connecting the kitchen, dining room, living room, and a game room, which all pinwheel around it. Last in the courtyard sequence is a lounge deck, which provides access to a pool and opens to unobstructed views of the water.
Arrayed in this way, the architectural palette—concrete, locally milled yellow cedar, steel, and glass—is intertwined with the grasses, moss, and stone in the courtyards and exterior spaces.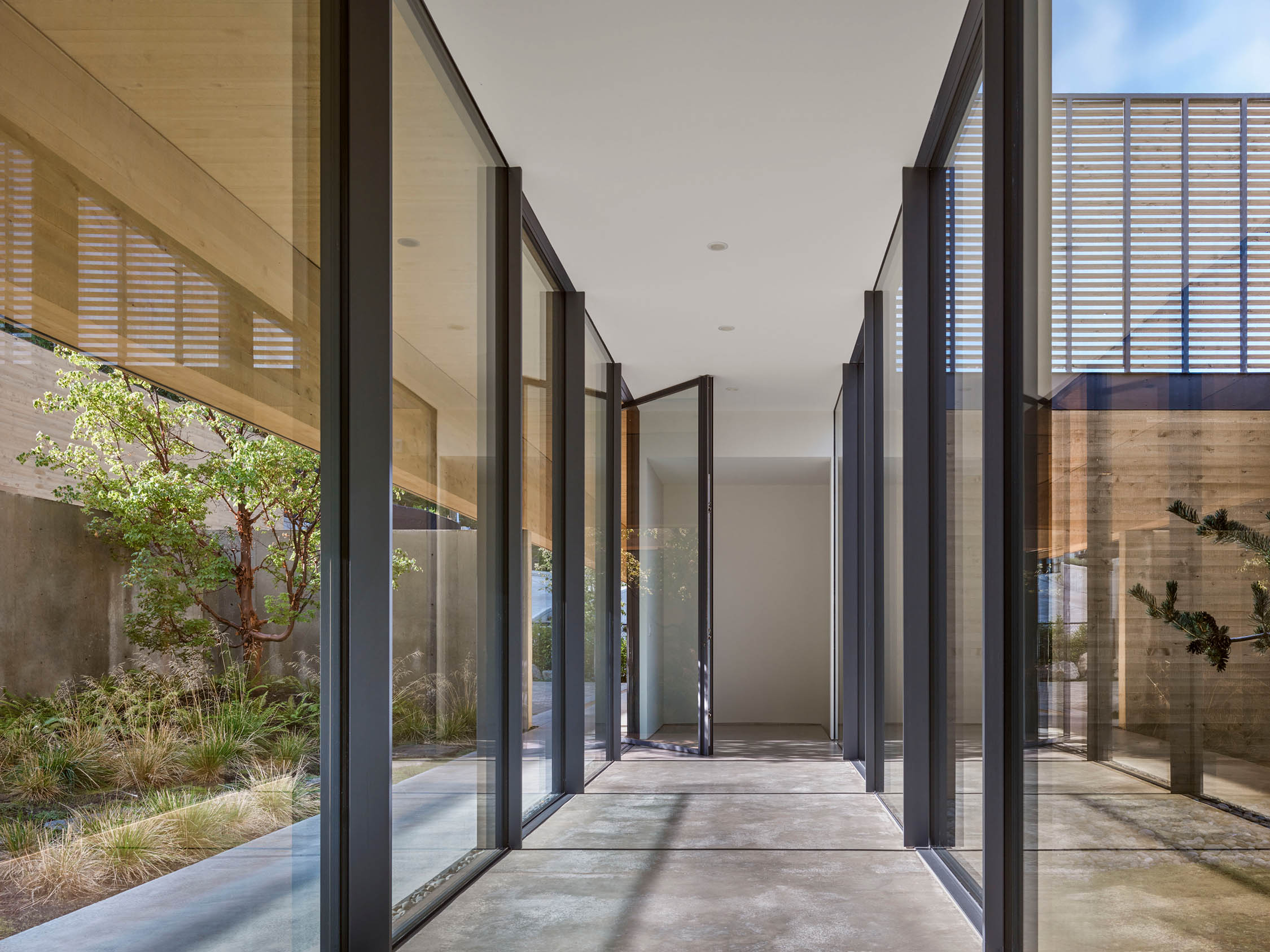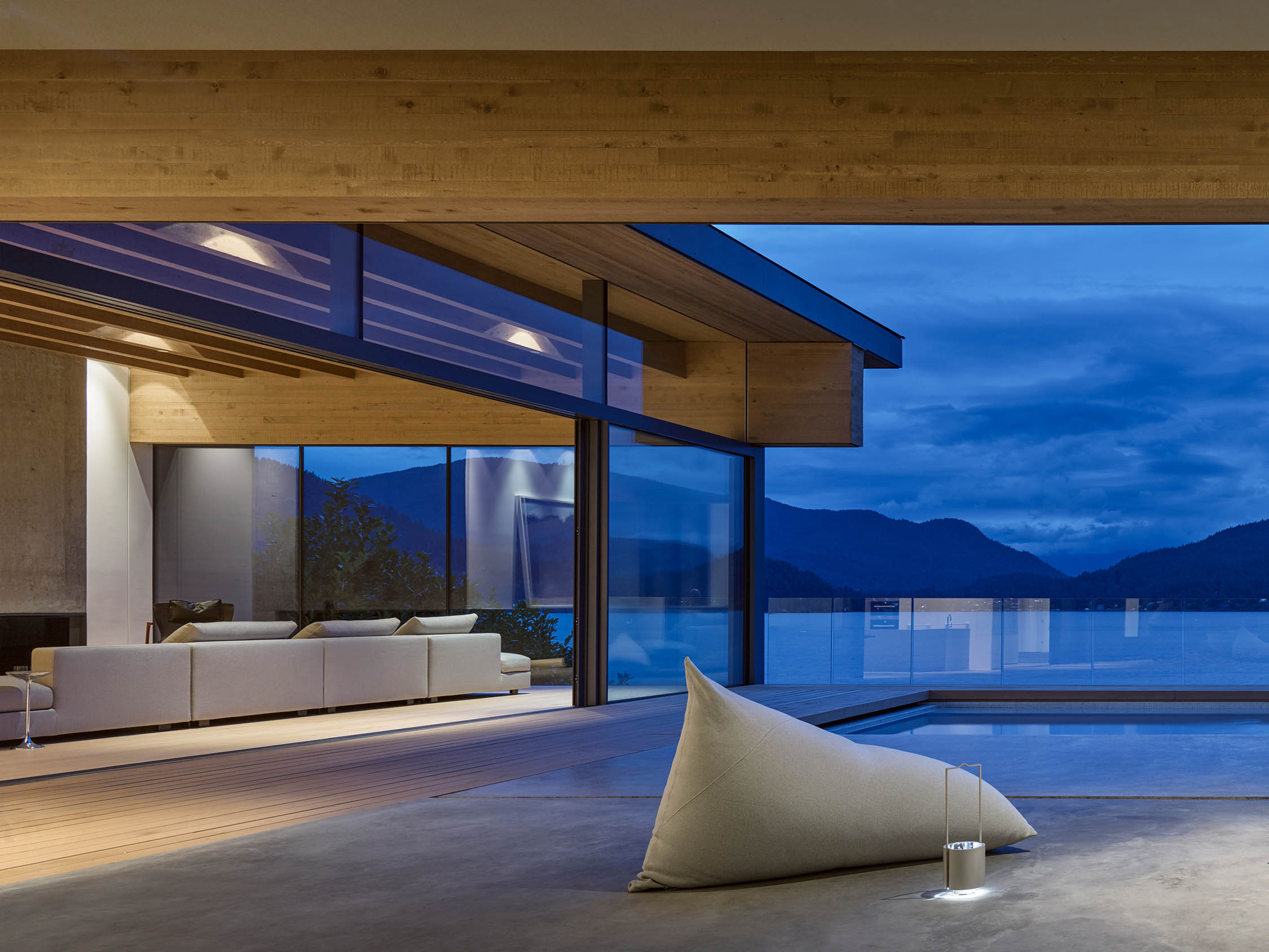 The clients came to the project with an interest in midcentury modernism, so McLeod Bovell conceived the house in that tradition, keeping its profile low and its corners sharp. Set on a concrete base, the house squares with the rocky hillside. Wood floors and ceilings in the living spaces soften those harder edges. Floor-to-ceiling glass walls provide breathtaking views of Howe Sound and create spatial and visual connectivity across different areas of the house. An upper level clad in cedar screens creates a private perch for the family bedrooms.
Farther down the slope, McLeod Bovell also designed a small boathouse, giving the residents and their guests the opportunity not just to gaze at the water but to experience it, too.
Photography by Andrew Latreille.