Home of the Week: Columbia River Valley Lookout by Twobytwo Architecture Studio
An industrial cabin retreat.
Designed by lead architects Jennifer Bassett and David Tyl of Vancouver's Twobytwo Architecture Studio, the Columbia River Valley Lookout residence is a quiet retreat from the city for an outdoorsy family. The project was a family affair: it is owned by Bassett's sister, who wanted a place to entertain and relax, and her husband, a structural engineer who helped create some of the steel elements throughout the home, like the cantilevered wraparound balcony, the fireplace, and the staircase.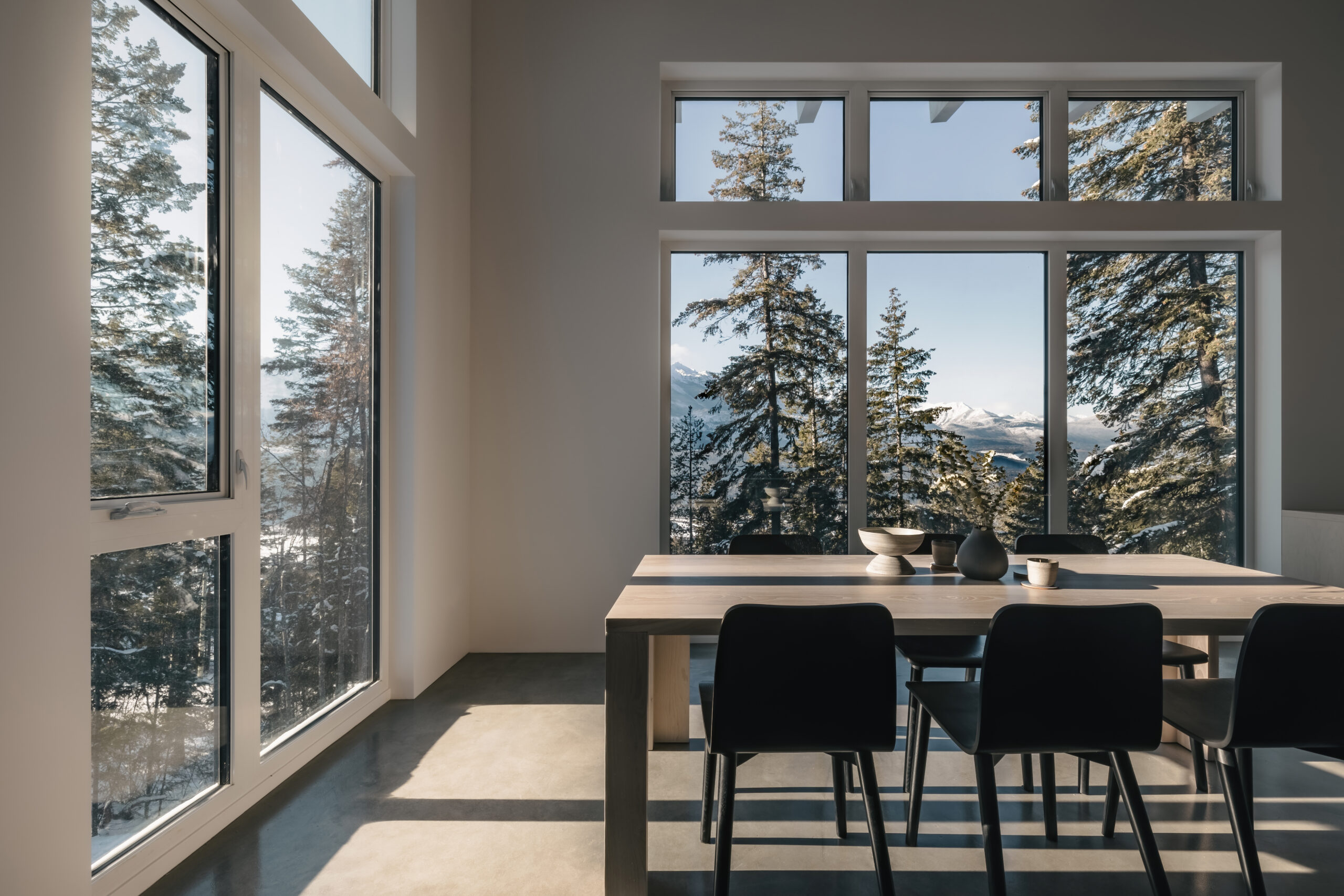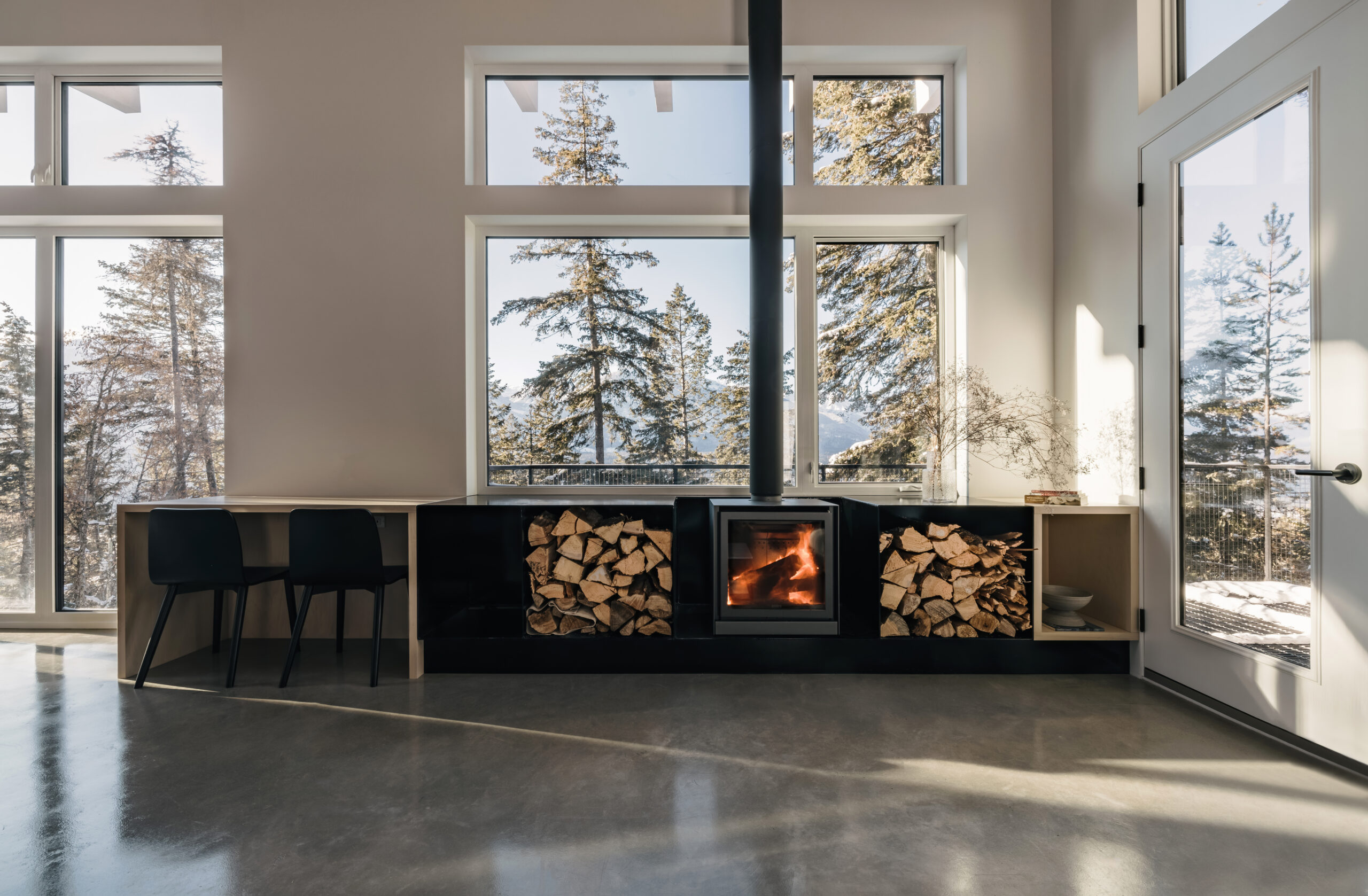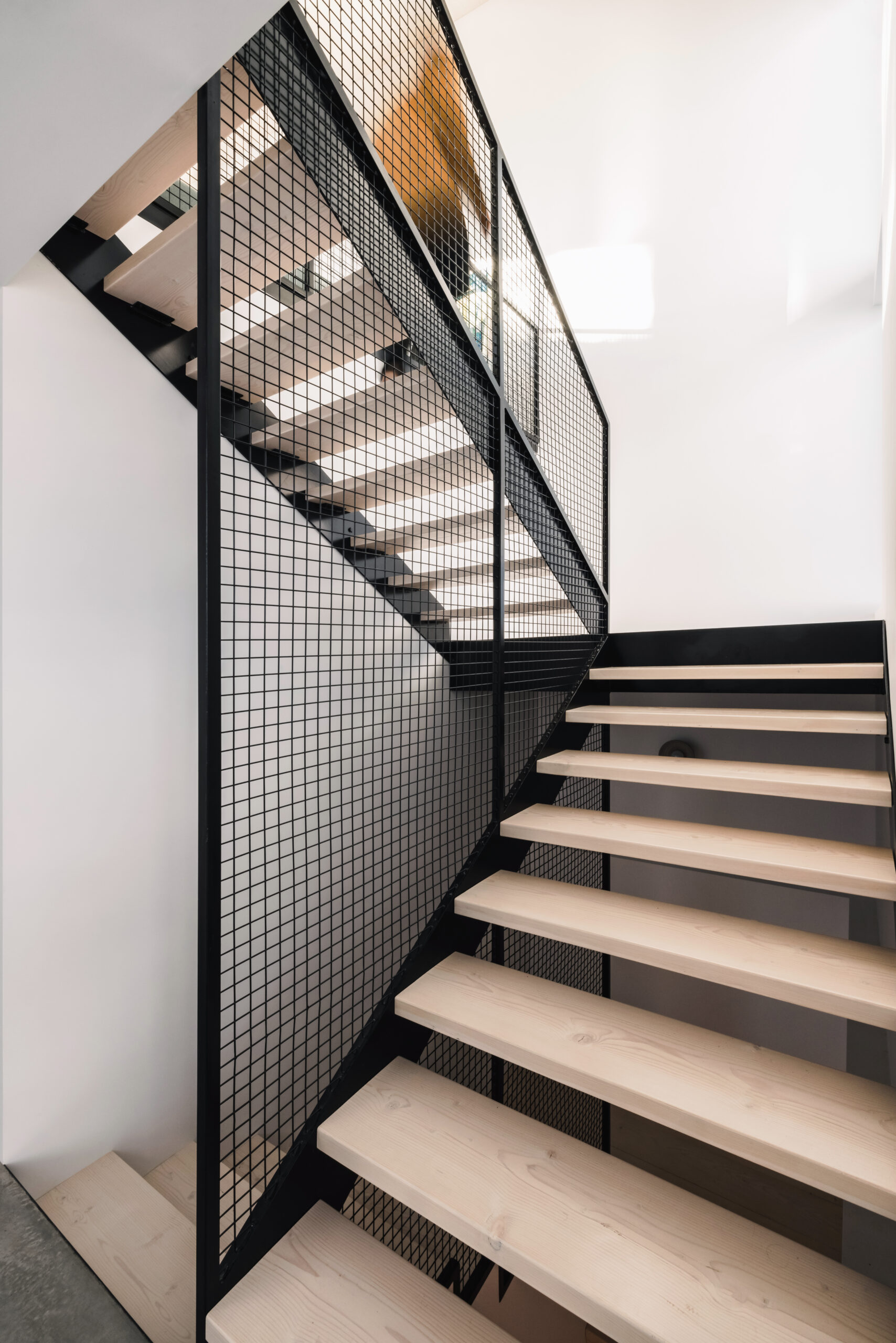 Surrounded by coniferous forest in Golden, B.C., the three-bedroom home is built on a small foundation but extends three storeys to maximize the breathtaking views. "The open and generous common space is situated on the upper floor, composing an area among the surrounding and seemingly endless layers of Douglas fir and cedar treetops," Tyl says. "This reverse floor plan places the kitchen and living room on the upper level to take full advantage of the increased ceiling height and overall retreat-like experience."
Twobytwo brings a contemporary industrial take to the mountain retreat. Black powder-coated steel in a satin finish is used throughout, and the sleek staircase with perforated steel and light wooden treads connects the home's three floors functionally and aesthetically. "The architecture and material palette of the cabin were inspired by the cabin's natural surroundings," Tyl explains. "The uncomplicated palette of wood, concrete and metal is employed both on the exterior and interior." The building is positioned to take advantage of the views of the Columbia River and wetlands in the valley below, and Douglas fir rafters running from the exterior soffit into the living room bring a bit of the outdoors in.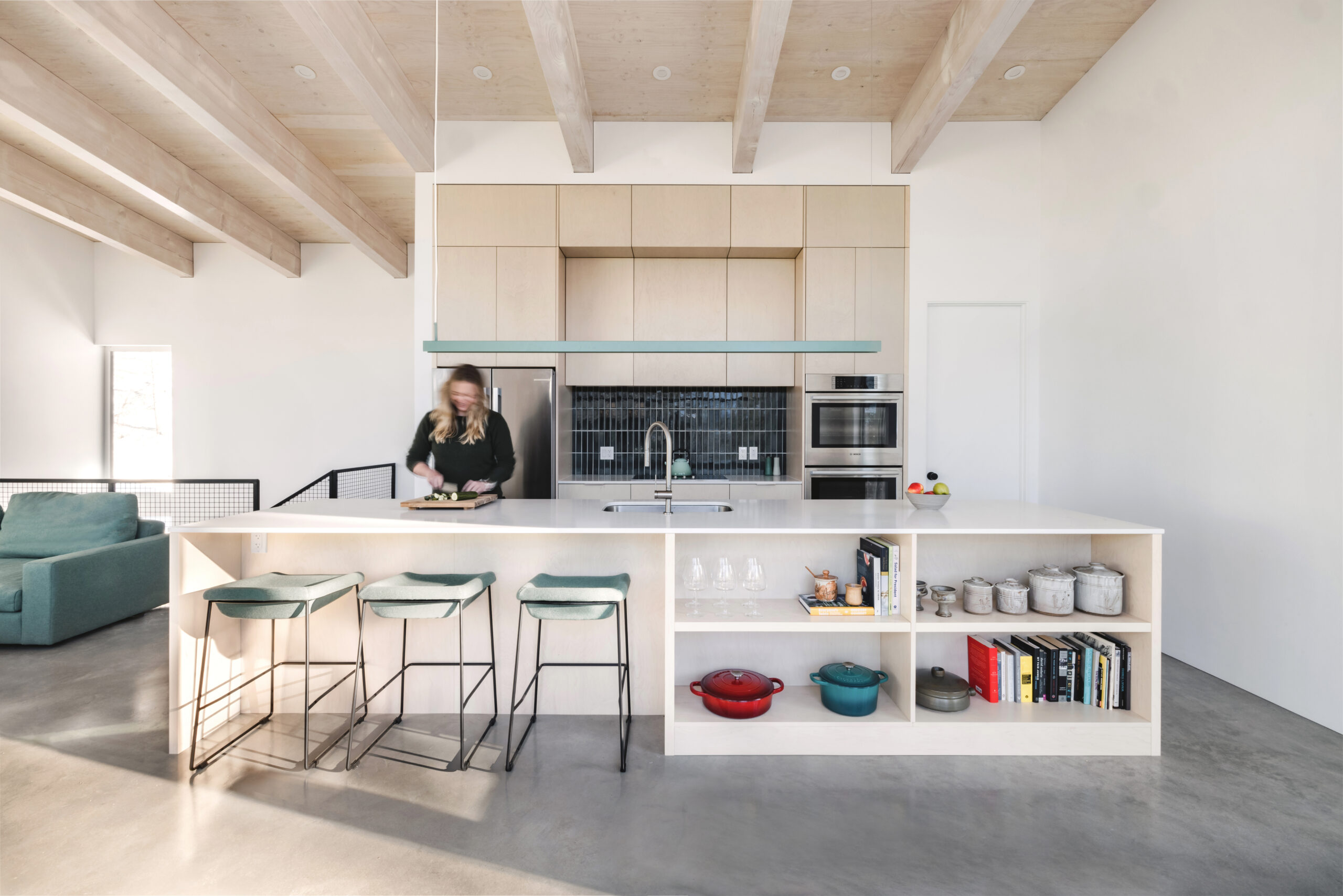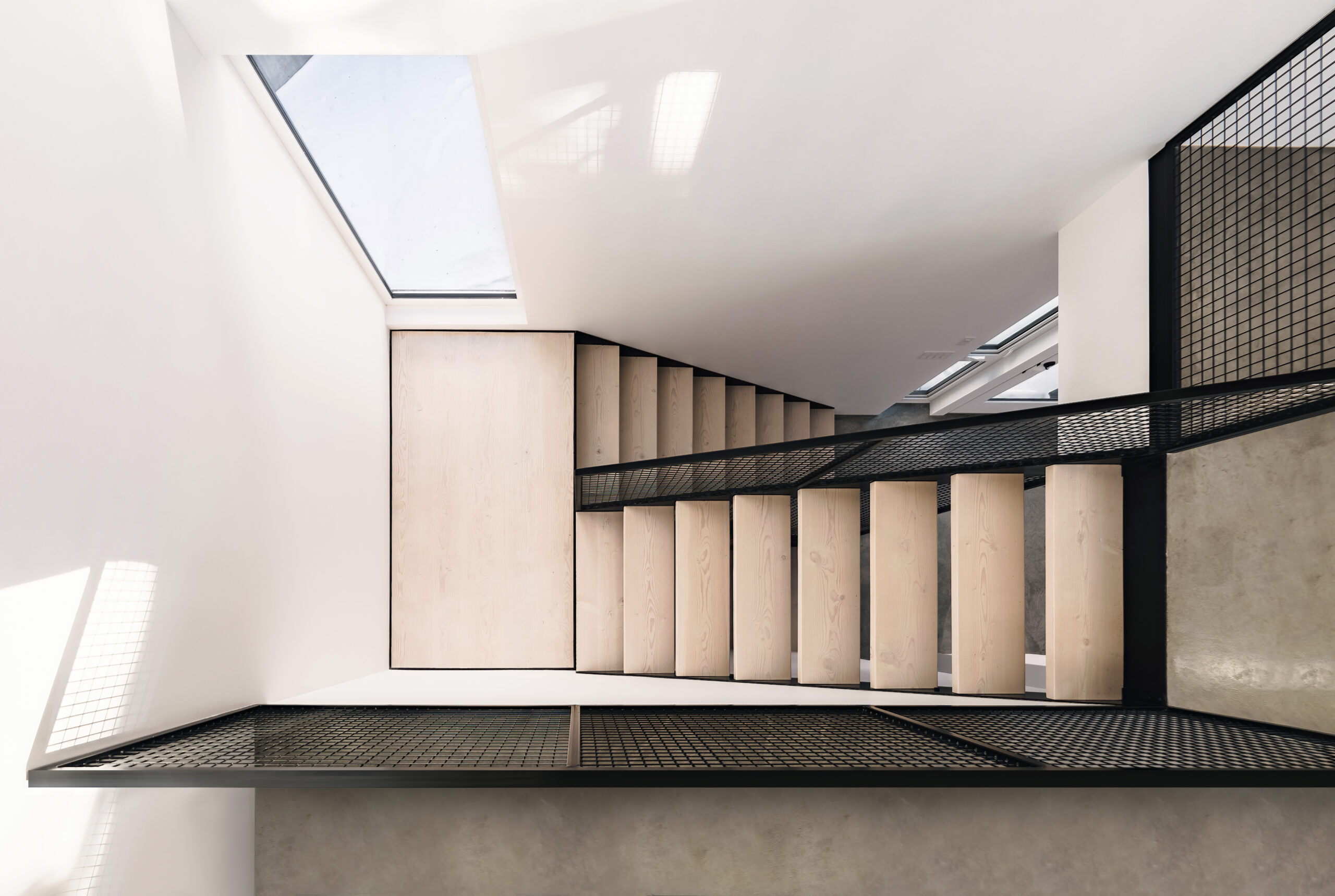 With a shed roof and blackened-wood siding, the house doesn't compete with its stunning surroundings, instead hugging the hillside and blending into the forest. "Working with the existing topography of the site provided a challenge but also opportunities for the design," Tyl says. Twobytwo took the harsh weather conditions of the Kootenays into account with their design approach, incorporating elements like a large overhang to shade the house in summer and steel mesh for flooring on the balcony to allow for snowmelt. The result is a modern home that allows its family to focus on what's really important.
Photography by Hayden Pattullo.