Home of the Week: Casa Rosalie
The vacation house is reconsidered with Casa Rosalie, a collection of three eco-friendly cozy yet contemporary cabins in the Perche region of France, an hour and a half from Paris. The buildings are set on 2.7 hectares at the edge of a forest of beeches and oaks beside a lake, which has a small island accessible by boat or bridge. A Nordic bath on the shore is heated to a toasty 40°C by a wood fire.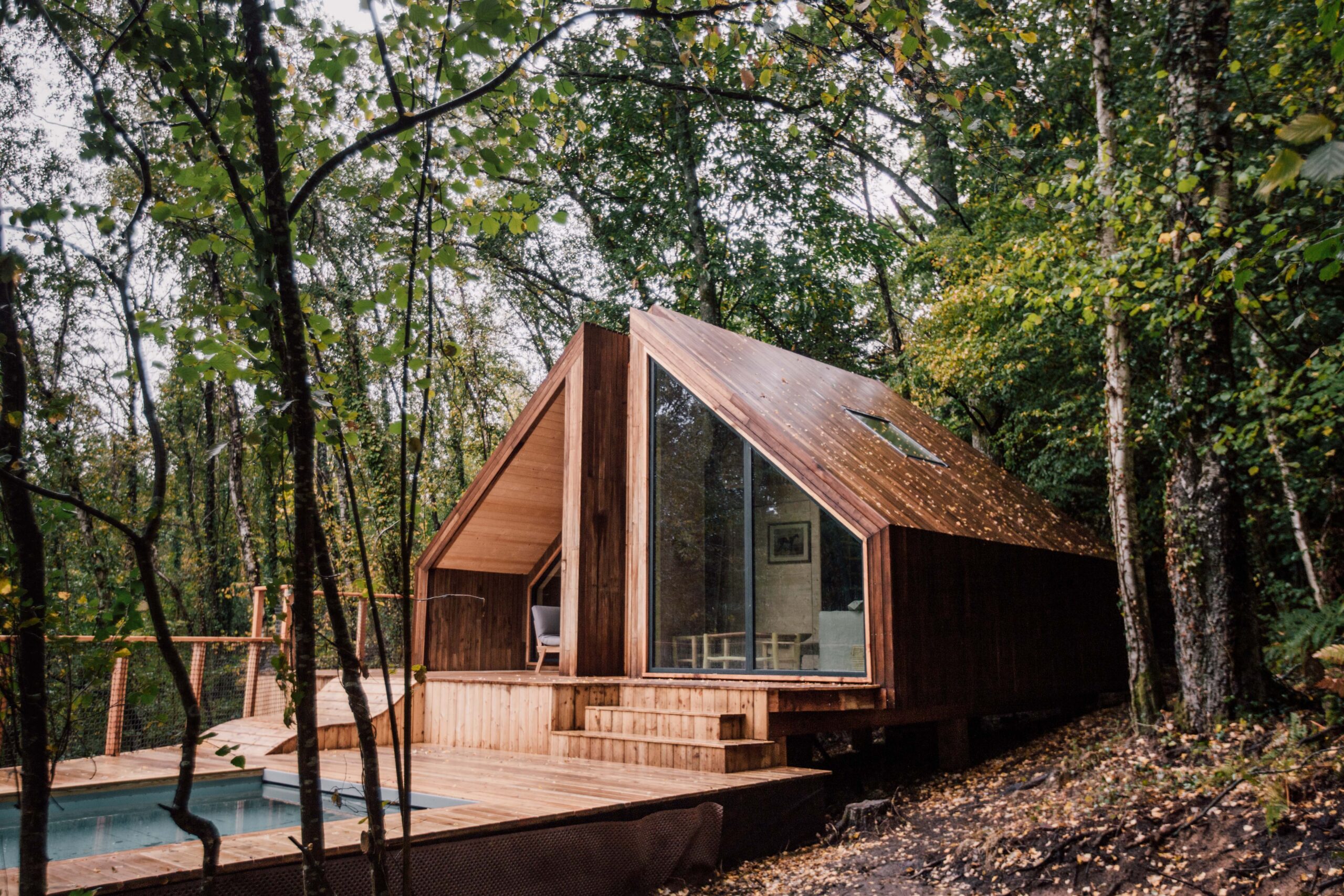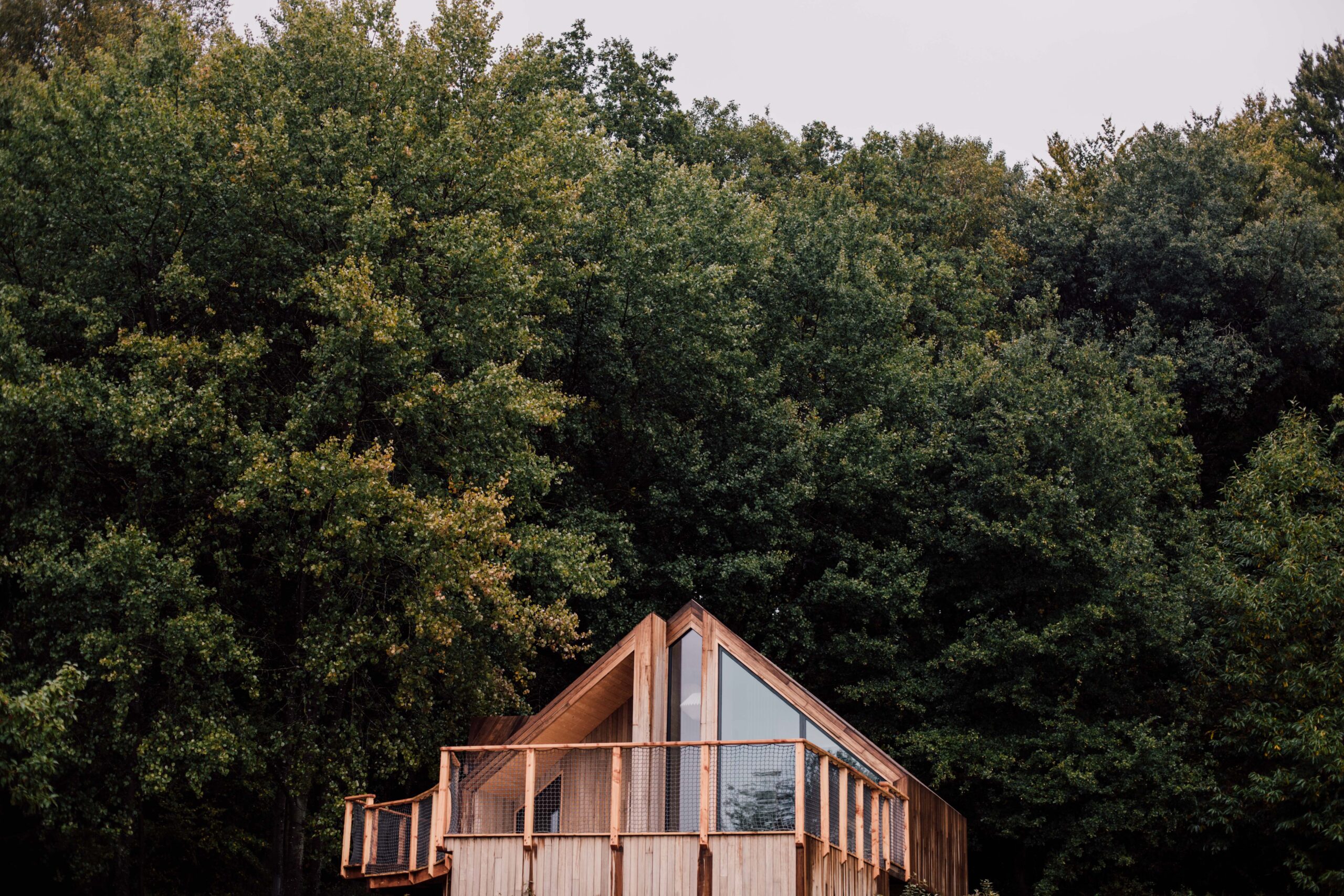 Each cabin offers views of the forest, countryside, and lake through large windows, bringing the outdoors into the interiors along with the sense of a woodland retreat.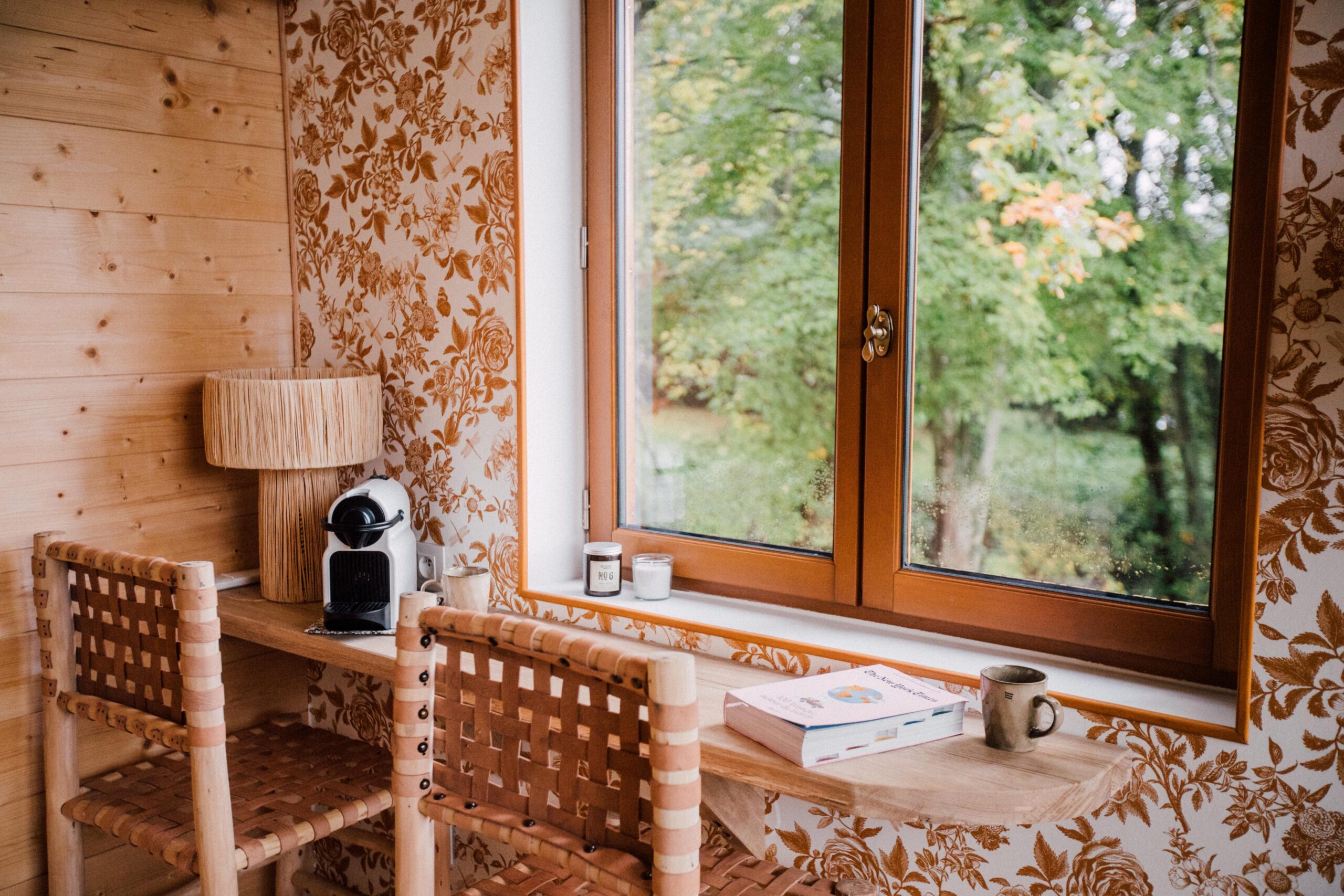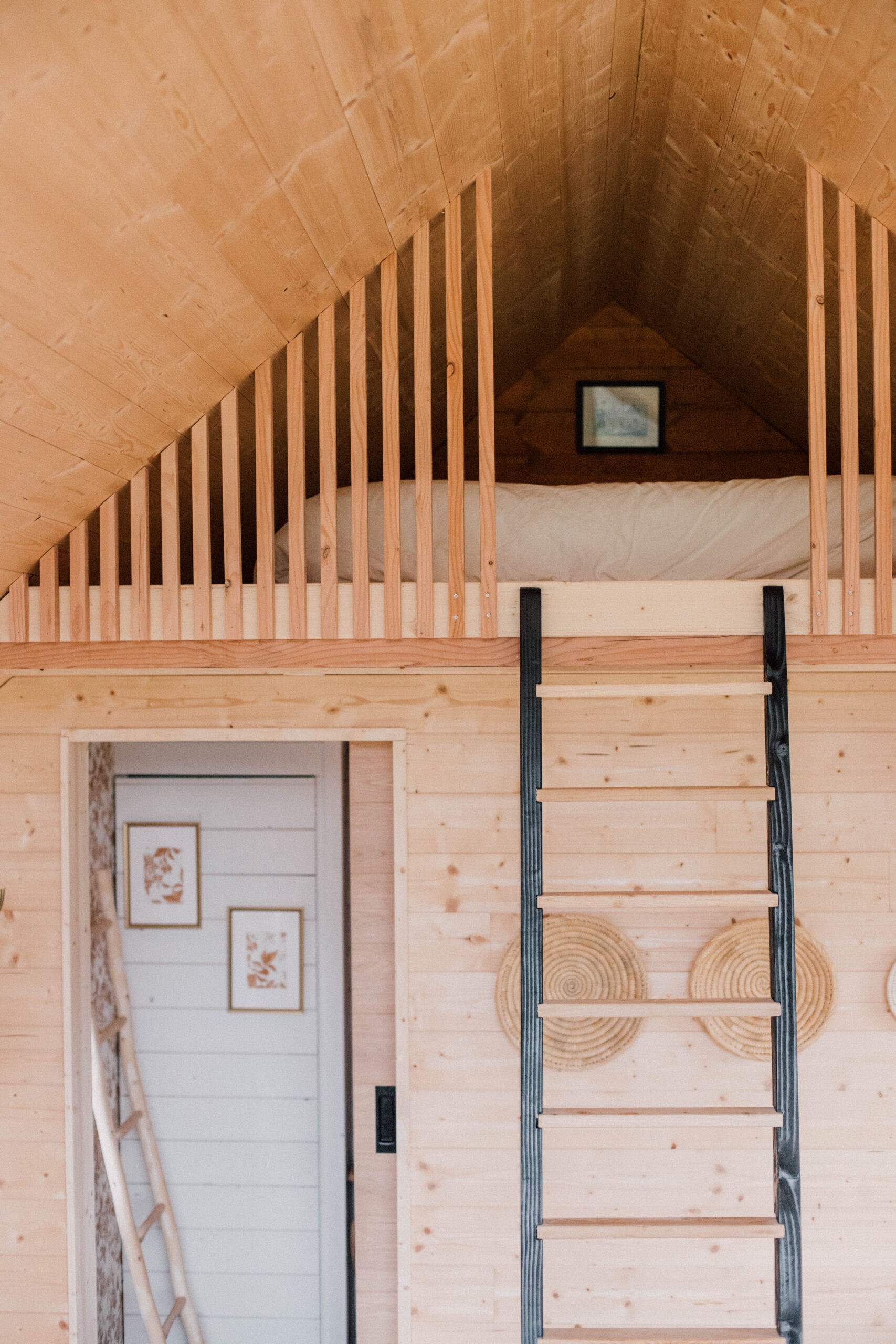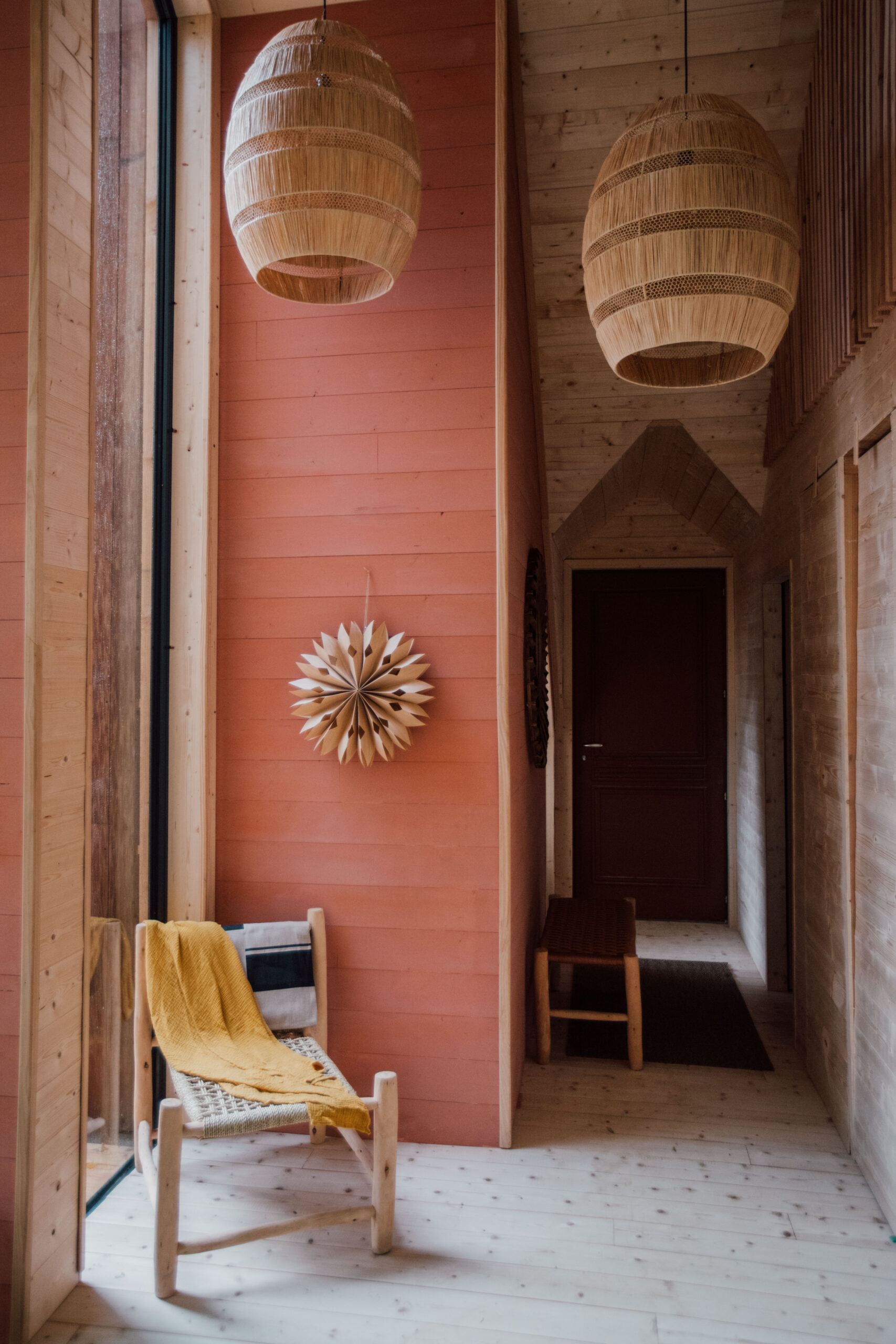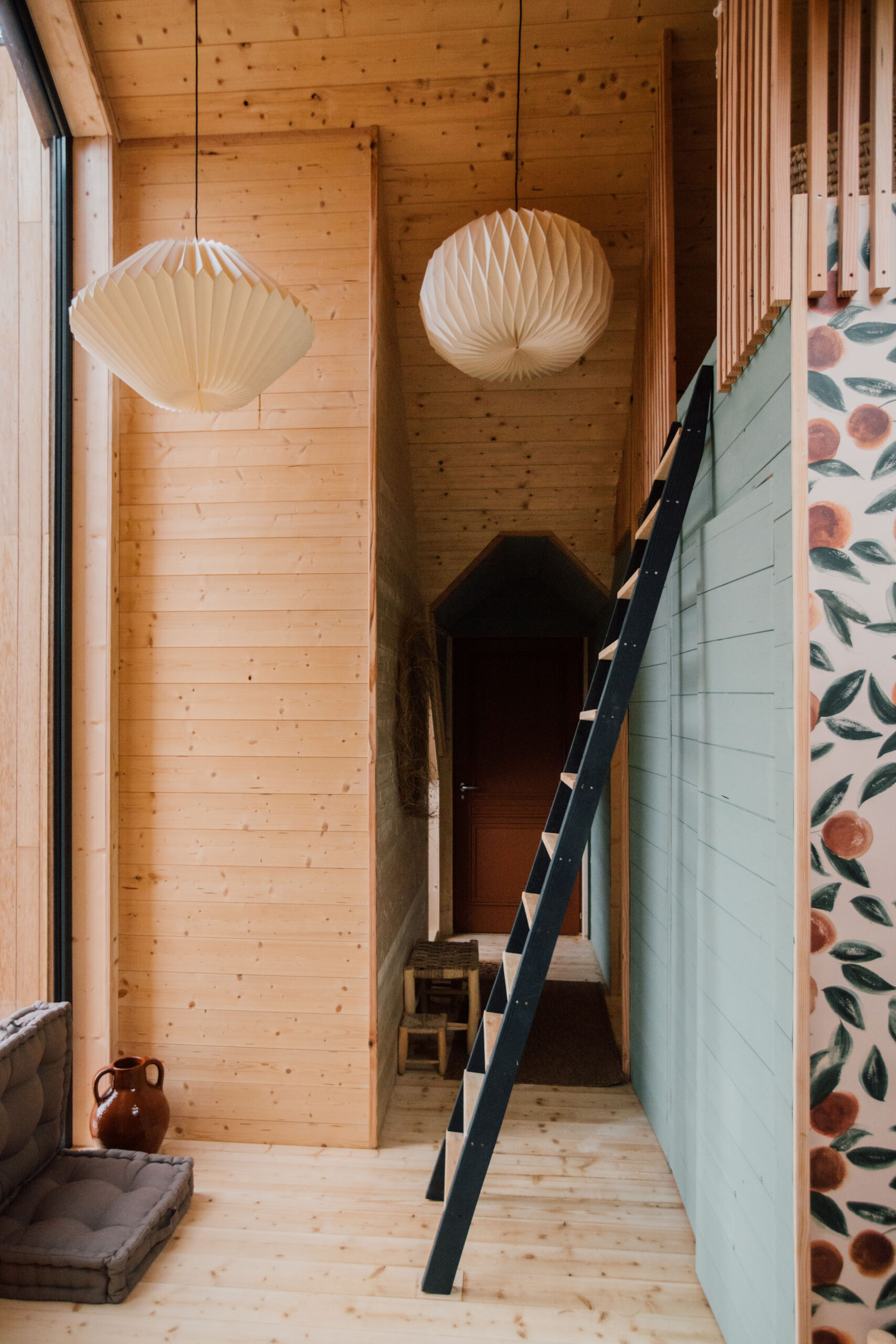 With room for four, Casa Moon is the smallest, while Casa Slow and Casa Friendly each sleep up to seven, ideal for families. The two larger cabins each have a bathtub with forest views, a private swimming pool, and a deck. Casa Friendly even has a pizza oven.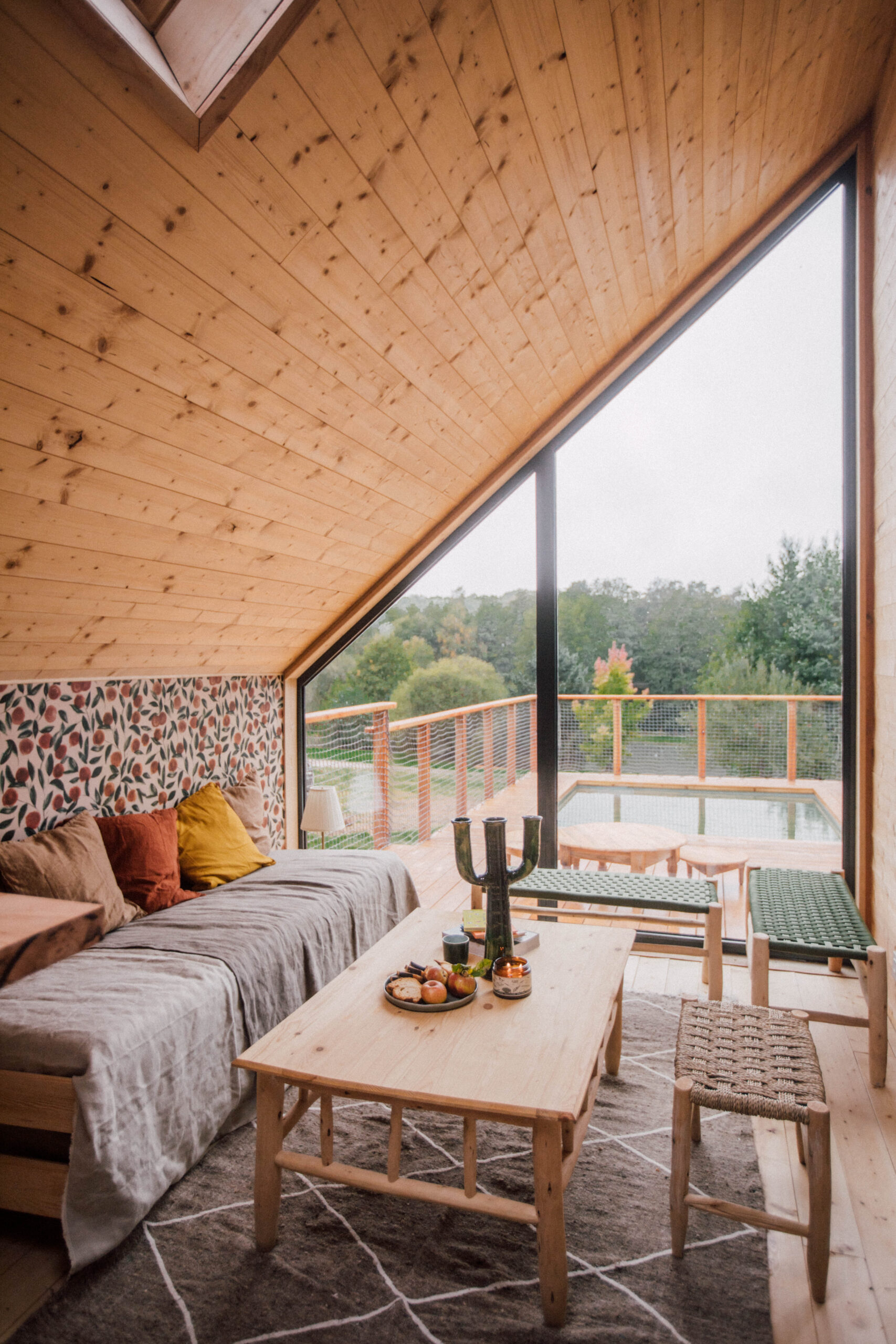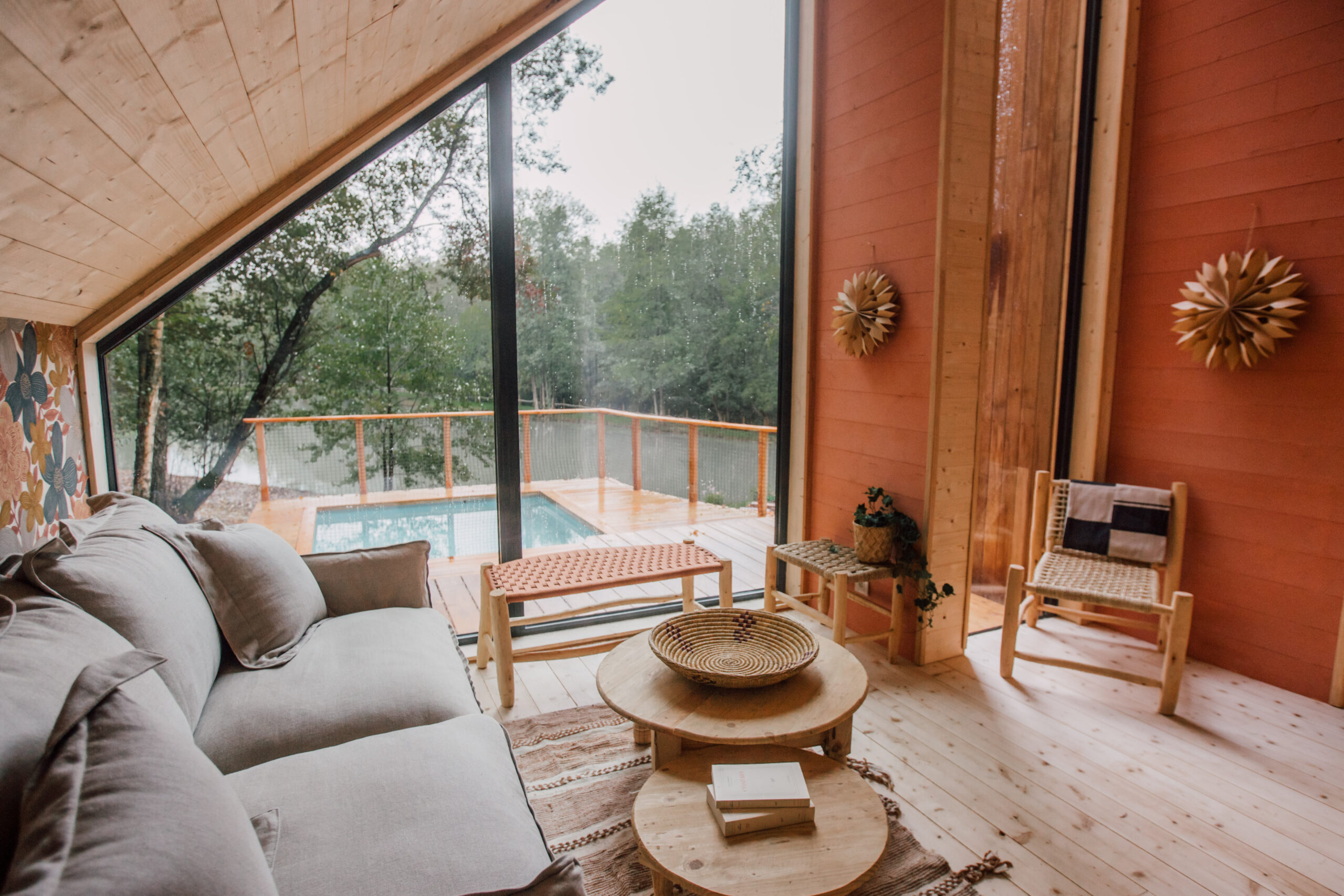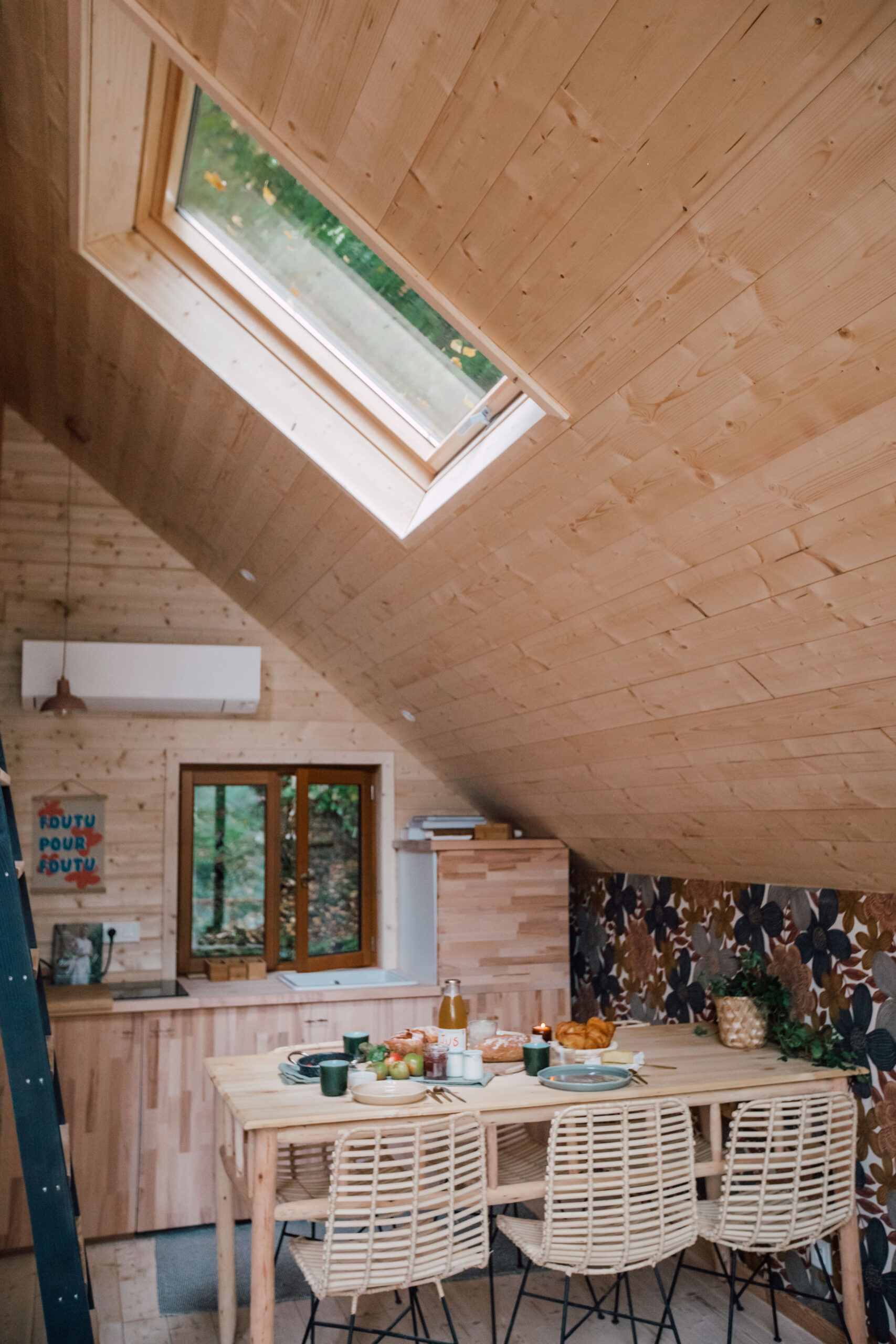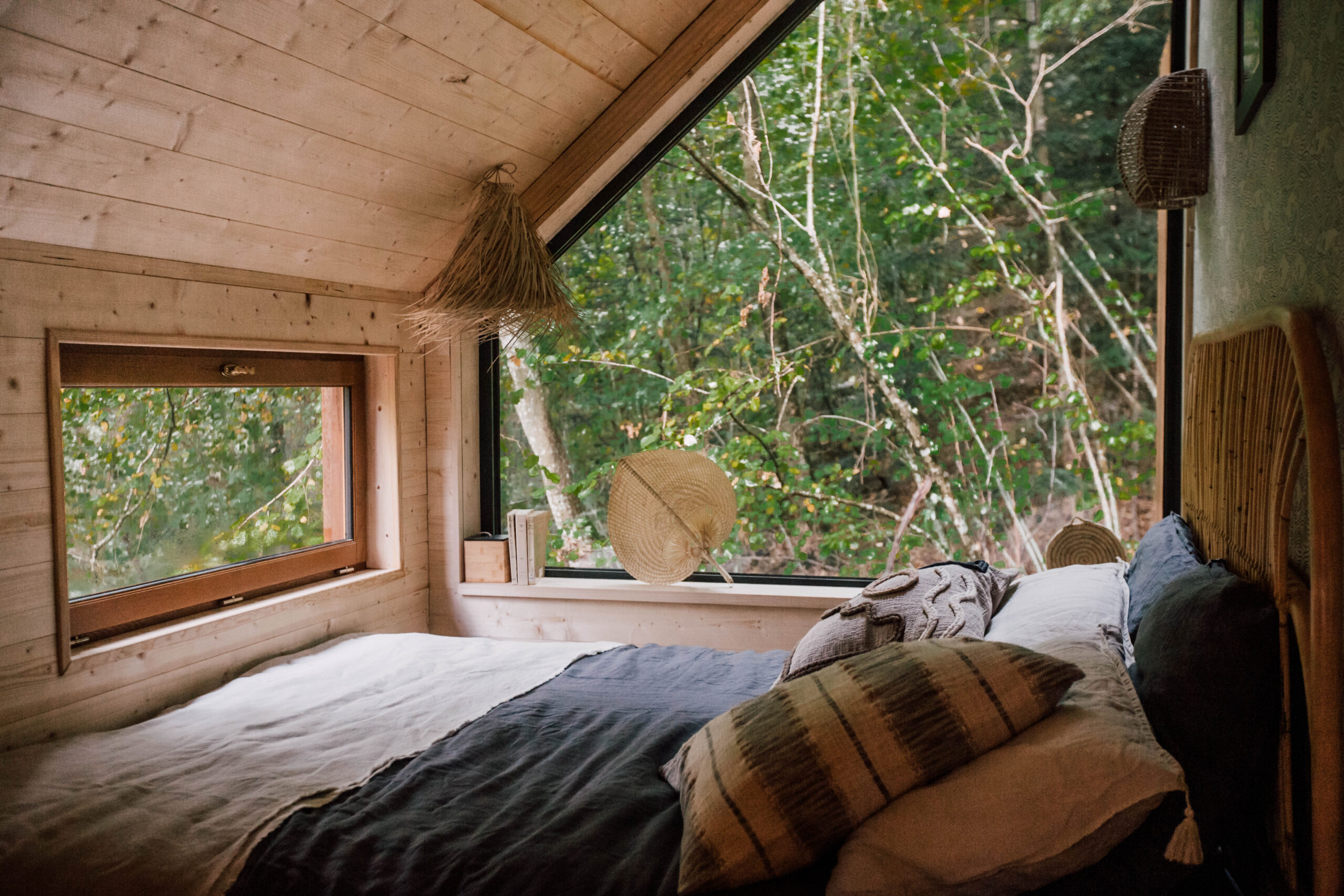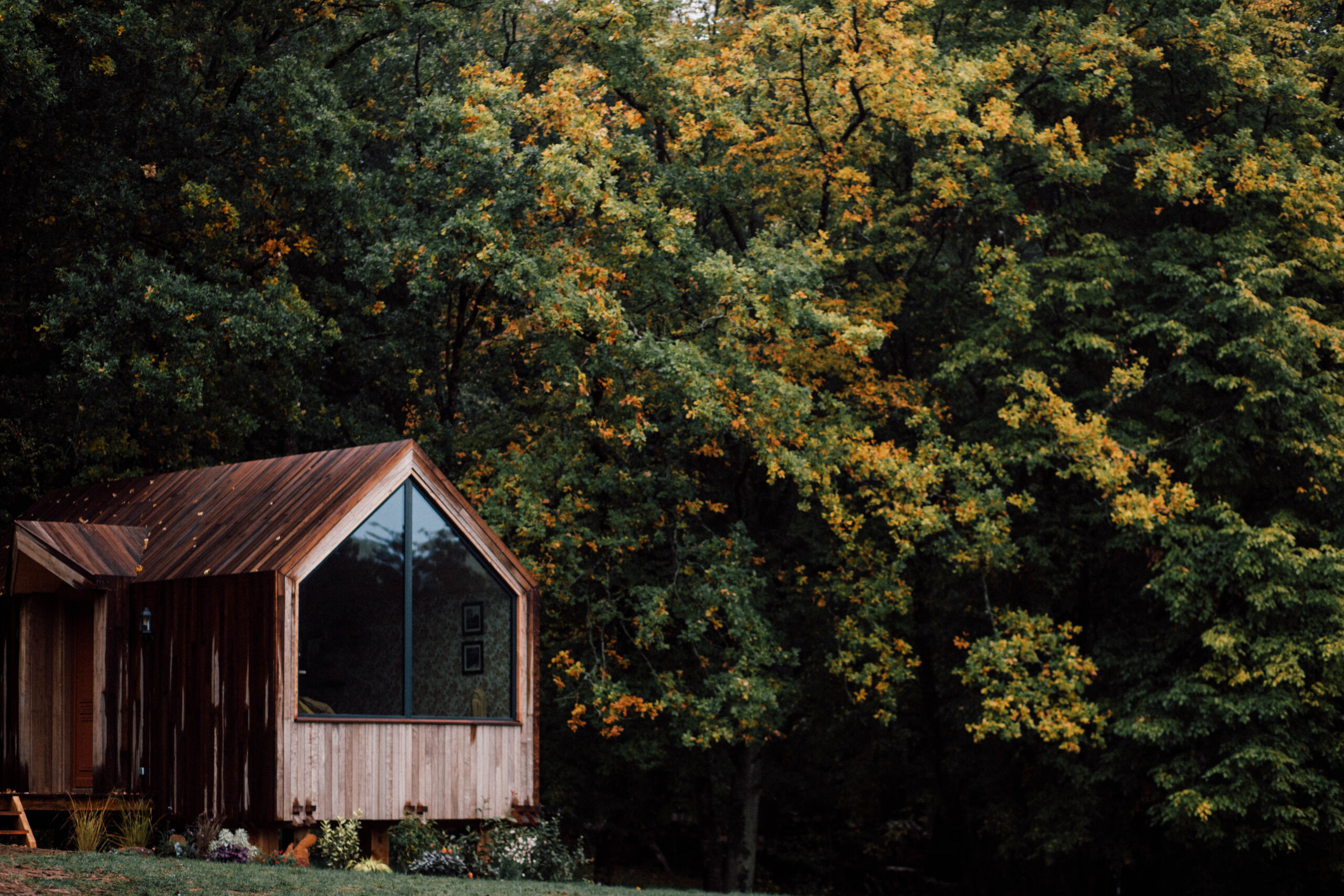 Casa Rosalie is the brainchild of Bertrand L'huillier, who previously worked in pharmaceuticals, and Anne-Christelle Roussel, who was a television casting director, before moving from Paris to the countryside with their young daughter, Rosalie, for whom the project is named. Their intention was to create warm and modern getaways immersed in nature. L'huillier sketched out the idea for the cabins, and once those were built, the couple filled the interiors with furnishings inspired by their travels. Roussel wanted to capture the feeling of a cozy cocoon to return to from a walk in the woods. Exposed wood enhances the cabin feel while playful wallpaper keeps the design eclectic.
Each cabin is available to book with a two-night minimum.