5 Men's Fragrances for Autumn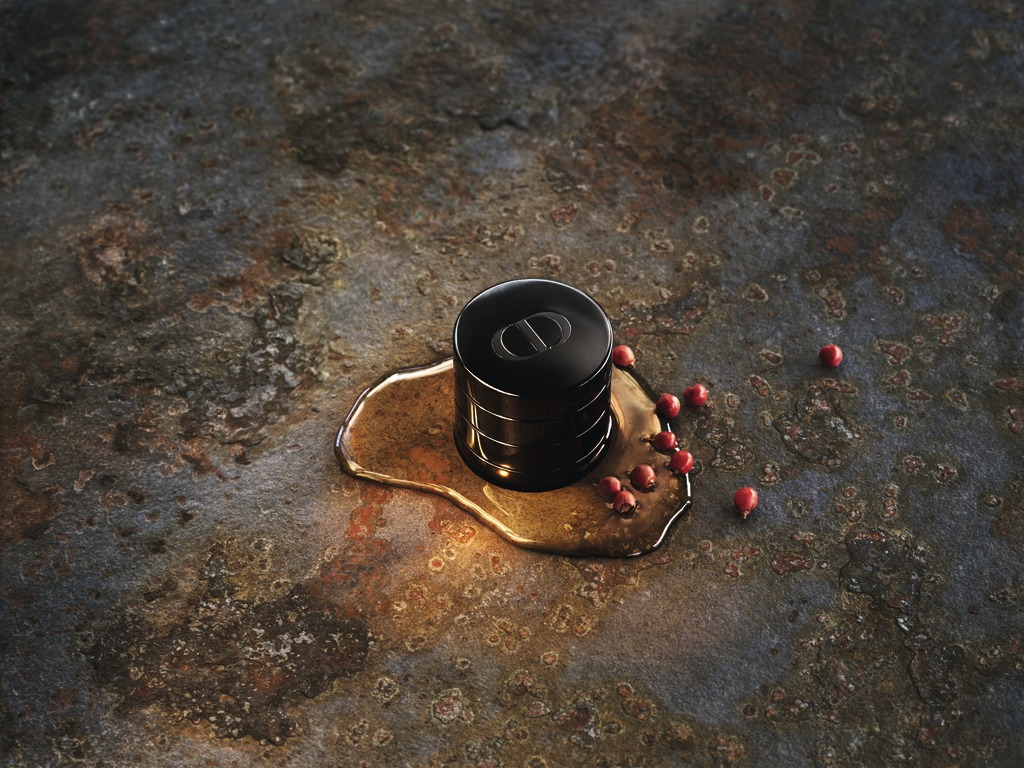 It's natural to change up your wardrobe in the fall, opting for warmer clothes and more muted colours as the temperature drops and the light changes. According to perfumer Josh Smith, founder of Libertine Fragrance, people should change their fragrances for autumn too. "Warm weather can boost some of the heavier notes in fragrance because you evaporate fragrance faster with body heat, so incense-y scents might be overwhelming on a sticky summer's day, while light florals and citruses feel cooling," he explains. "Conversely in the winter, those heavier and smokier notes can come into play." What kind of notes perform particularly well in colder months? "Louder fragrances with top notes of cedarwood, tobacco, leather, and amber are ideal," says Marcella Schlitt, national beauty director for Nordstrom. "When lower temperatures arrive, the scent impact is reduced, so opting for an eau de parfum [rather than an eau de toilette] will create a stronger scent."
Smith believes that the industry is changing as the relationship between men and fragrance changes. "Previously, perfume might have been perceived as related to glamour, whereas now there's an increased interest in the detail of what's going on— perhaps that is something that men can latch on to," says Smith. The craft of making and selecting fragrances for men has gained popularity in its own right, and Smith believes that "It's part of cocktail and food culture—think about how people's obsession with finer coffees has grown."
Smith believes that the industry is changing as the relationship between men and fragrance changes.
While the Internet is a great tool for learning about perfume, there's no substitute for experiencing it in person. "How a fragrance will perform comes down to the individual," Smith explains. He suggests, once you're in store, spraying just a few—three or four—and walking around in them for a while before making a choice. "In my opinion, sniffing coffee between trying fragrances to 'reset' your nose is a bit of a myth. It's far better to sniff a neutral scent—something you're familiar with, like your clothes," he says.
To keep things really simple, Schlitt suggests meeting with a Nordstrom fragrance adviser, who will narrow down your scent selection according to your tastes. "You'll be introduced to up to four options that have notes within the scent family of your choice," she explains. And what about gifting? "If it's done well, a fragrance gift can be really special because it's so personal and indicates you really know the recipient's tastes," says Smith. "Personally, I'm always interested in encouraging people to try the weirder fragrances, away from the mainstream. If you're unsure where to start with that, take someone on a perfume-buying experience. That could make a beautiful gift."
Here, five men's fragrances that are a perfect fit for fall. 
Maison Christian Dior Spice Blend
The newest addition to Dior's most luxurious and pricey collection is this blend of pepper, ginger, cinnamon, clove, and coriander, layered on wood. Perfumer François Demachy was inspired by the bottle of bay rum that sat in his father's medicine cabinet, and there's a sweet, comforting warmth to the fragrance that reflects this.
Dolce & Gabbana K
The first new fragrance from the Italian brand in more than a decade evokes the dog days of a Tuscan summer. It's a fresh citrus bomb with notes of blood orange and Sicilian lemon. Pimento adds the requisite heat, and cedarwood keeps things earthy. An ideal scent for the transition from summer to fall.
Libertine Fragrance Sweet Grass Eau de Parfum
All of the perfumes from this Canadian brand are gender-neutral, but Smith says this one is made in a fougère style, which is a traditionally masculine fragrance family. Inspired by the Prairies, it has notes of soft mown hay, tonka beans, and nutty vanilla. "It's cozy, but not wintry—very evocative of that transition from summer to cold, when there's still green around but it's departing," Smith says.
Paco Rabanne Pure XS Night Eau de Toilette
The iconic Paco Rabanne Pure XS has always been known for its lightness, but this new-to-Canada launch gets hot and heavy with cinnamon, cocoa, and spiced salted caramel. The brand describes it as "fiercely erotic and spicy that bursts into life on skin."
Yves Saint Laurent La Nuit De L'Homme Eau de Parfum
In 2009, Yves Saint Laurent launched the eau de toilette version of this. Now comes the eau de parfum, which opens with vibrant grapefruit and warm cardamom, and dries down to a sandalwood base. It's bold, but extremely wearable.
_________
Never miss a story. Sign up for NUVO's weekly newsletter here.