First Look: Hotel La Compañía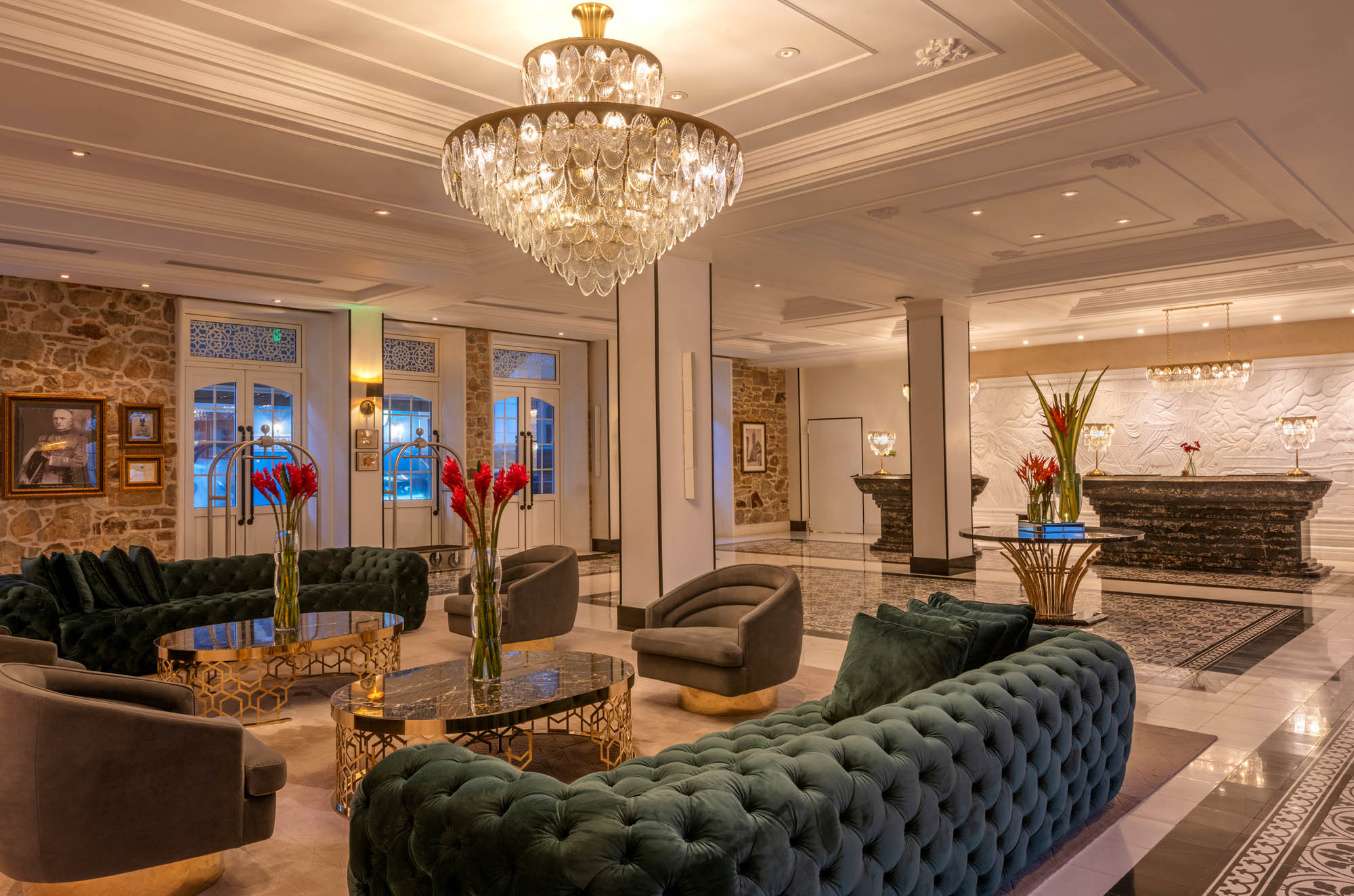 Panama City is a showcase for architects, from the striking F&F Tower by Pinzon Lozano & Asociados Arquitectos to the colourful Biomuseo designed by Frank Gehry. At the heart of the city is the Casco Antiguo, a historic district, UNESCO World Heritage site, and home to Hotel La Compañía.
Following a seven-year restoration project by Panamanian architecture firm Hache Uve and architect/designer Stephen O'Dell of SODA, this luxe boutique property is the first Central American addition to the Unbound Collection by Hyatt, a curated portfolio of five star properties.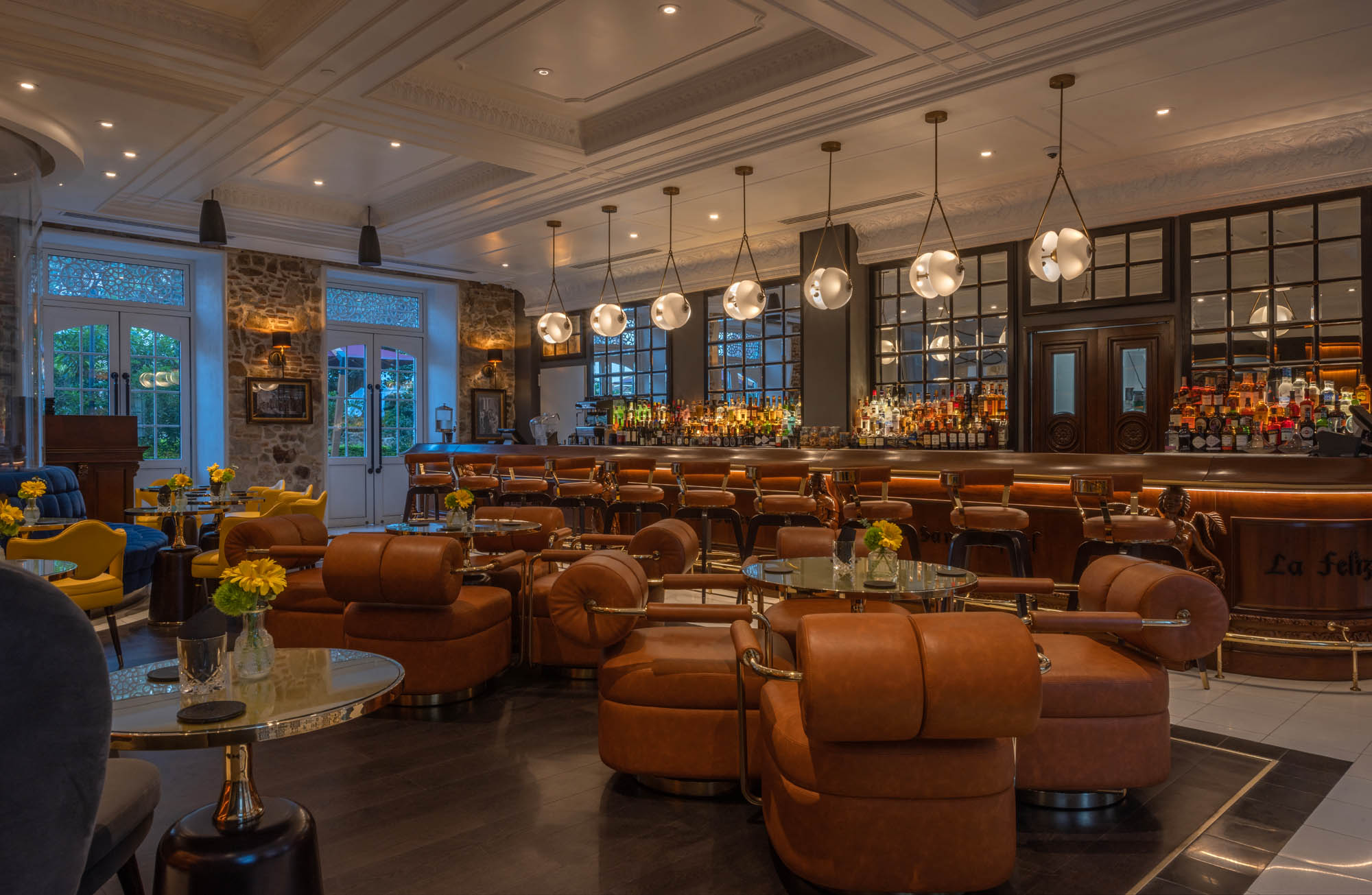 Upon entering the 17th-century stone walls, guests will want to be immortalized for Instagram on the lobby's irresistible bottle-green-velvet tufted couches. The hotel courtyard also beckons, a secluded oasis with a sprawling expanse of lawn, additional seating for El Santuario and 1739 restaurants, a tree-lined path for weddings, and the ruins of a 300-year-old church.
There's an enviable collection of 1,600 artworks throughout the property, including by noted photographer Carlos Endara Andrade, a pioneer of Panamanian photography known for his portraits and street-life images. And the elevator doubles as a mini museum, displaying pressure and voltage gauges used during the construction of the Panama Canal in 1904.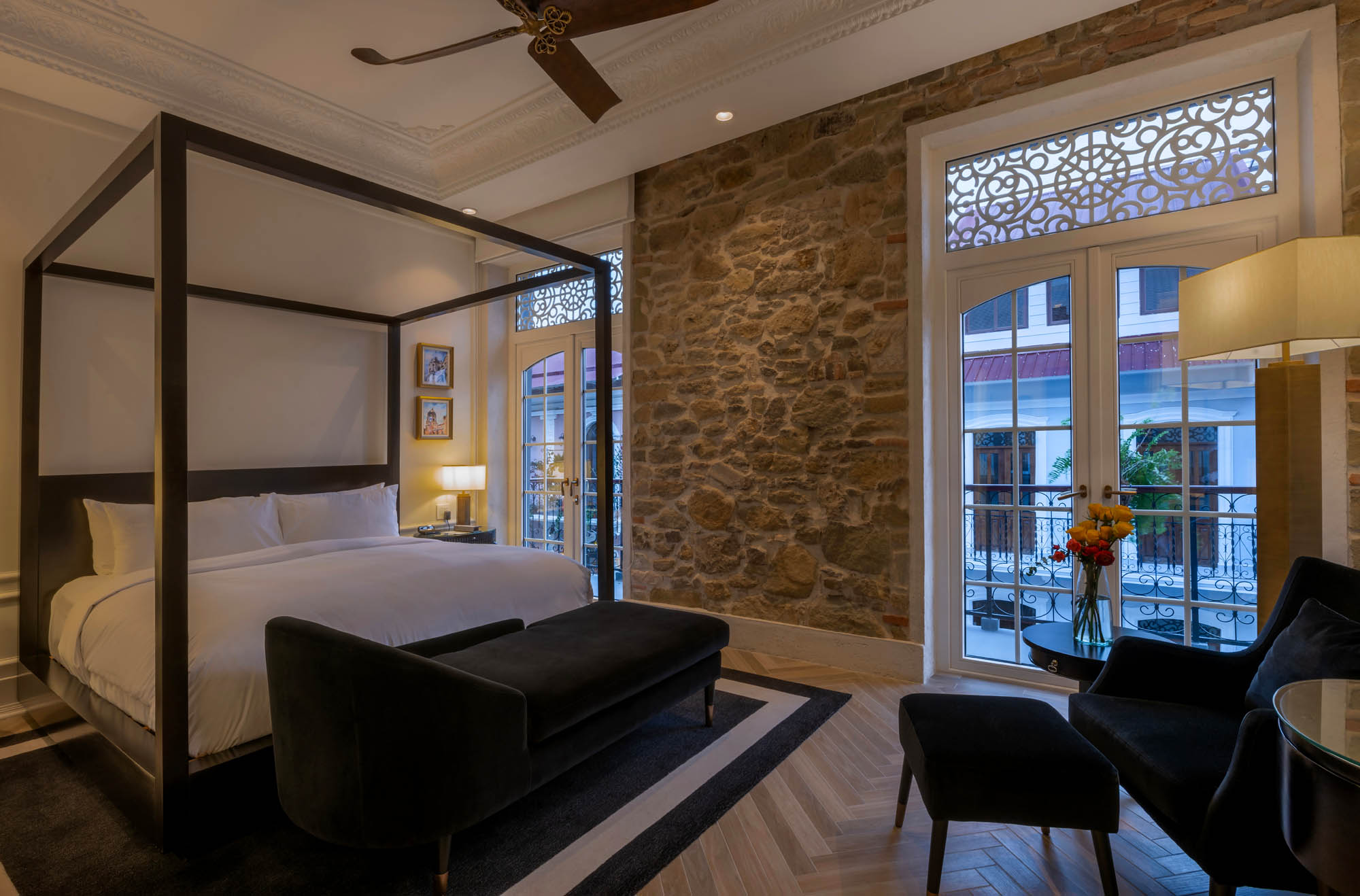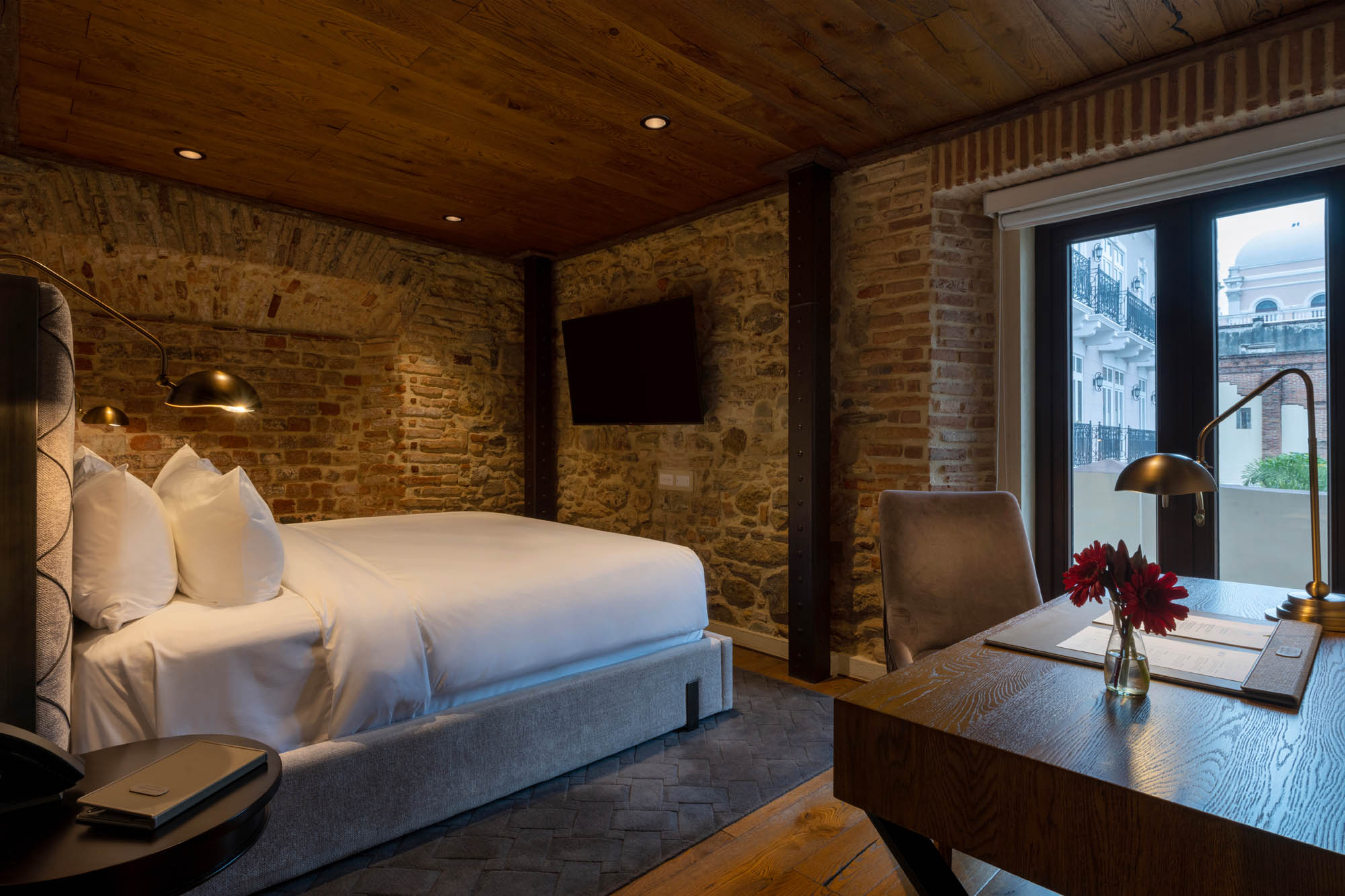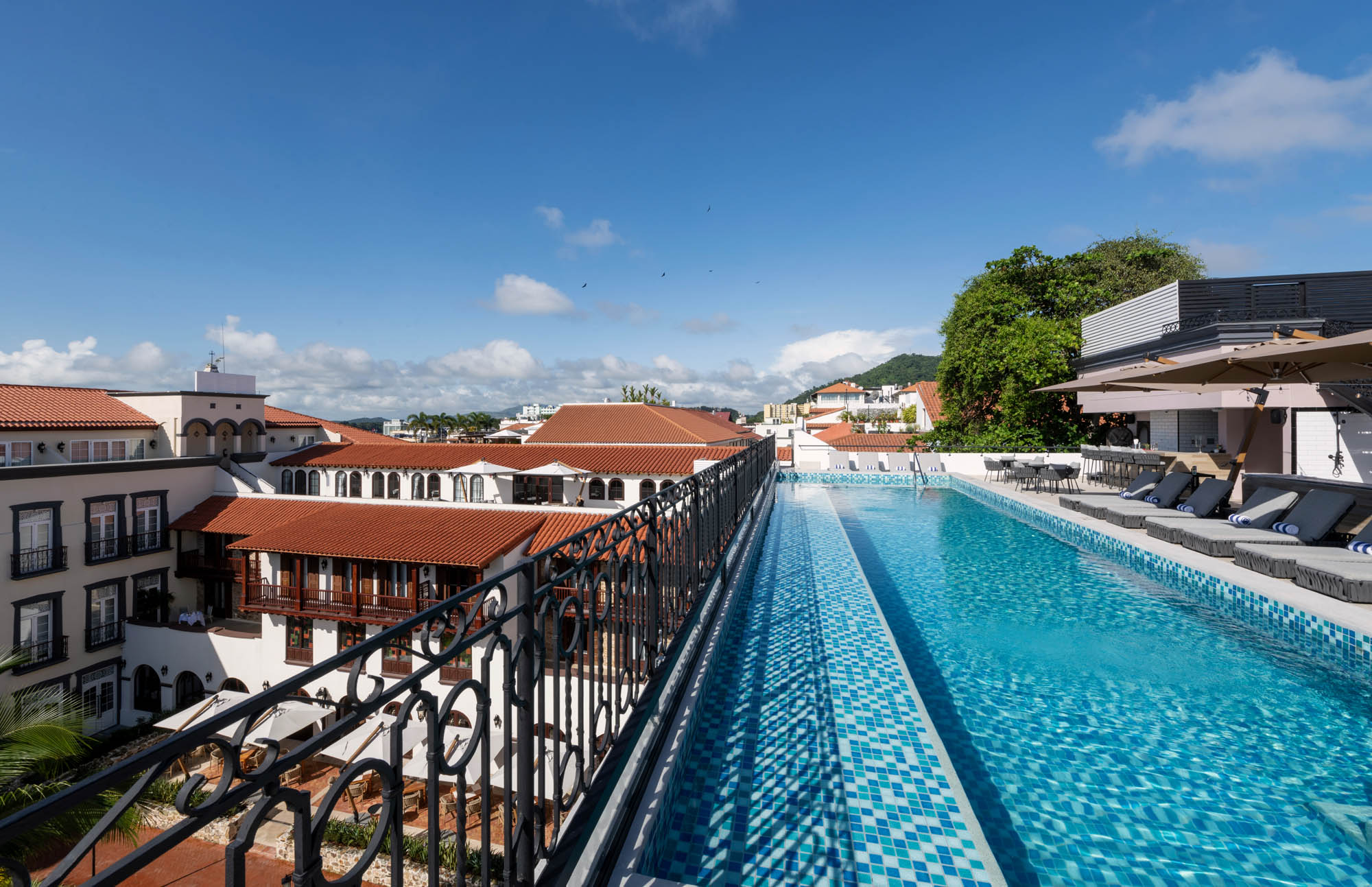 With 88 guest rooms divided among three wings, guests can choose from accommodation inspired by three periods of Panamanian history, each featuring a relaxed palette of neutral tones and views of the bustling city streets or the calming courtyard.
The home of Jesuit order La Compañía de Jesús, the Spanish colonial wing, built in 1688, includes herringbone-patterned wood floors and elaborate ceiling mouldings, with contemporary furnishings. The French colonial wing, built as a Jesuit university 1739, features exposed original stone walls and decorative scrollwork above glass doors to the balconies. The American Beaux-Arts wing was constructed in 1904 and includes gallery walls of vintage black-and-white photography and apple-green feature walls with white panelling.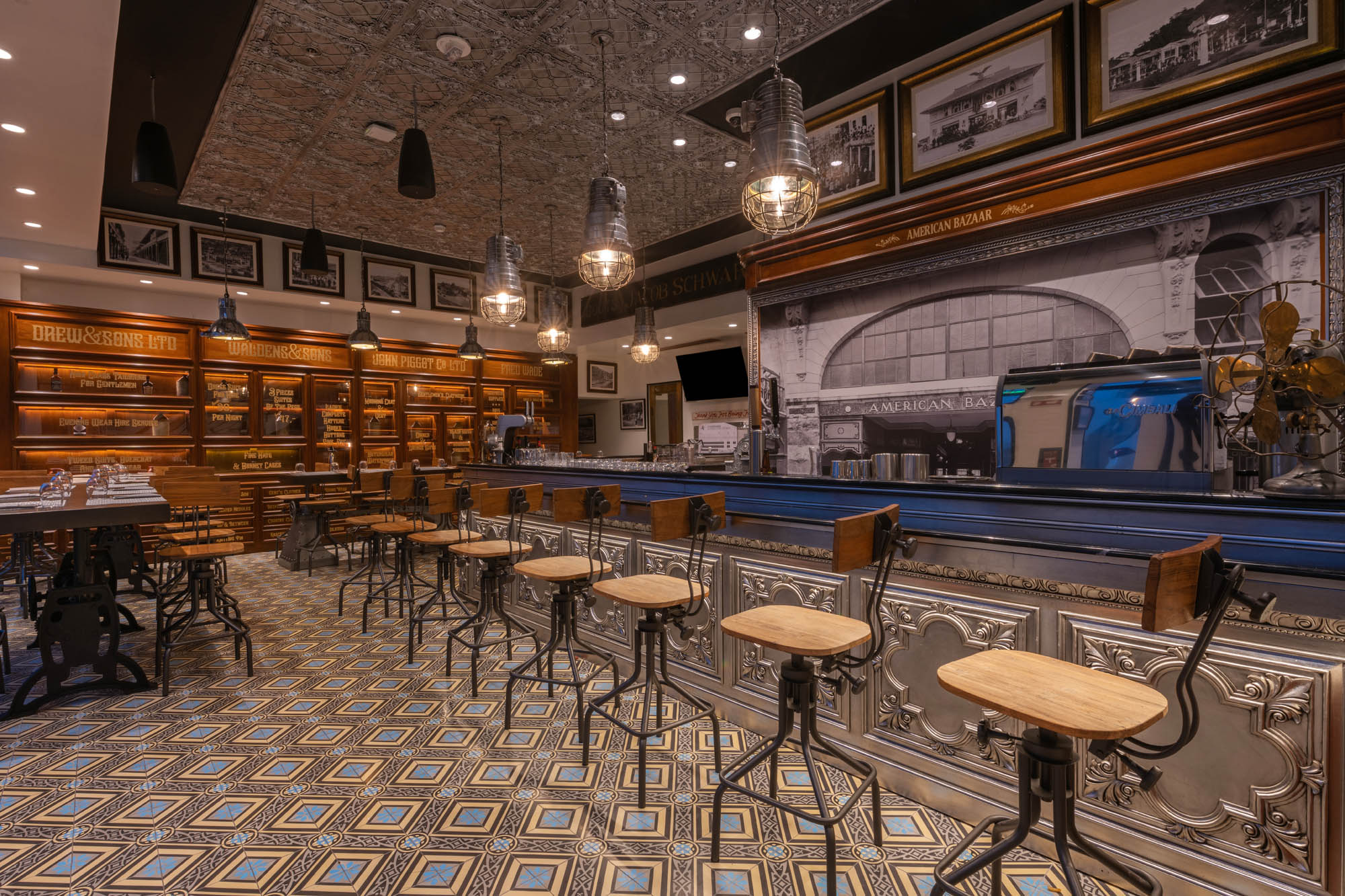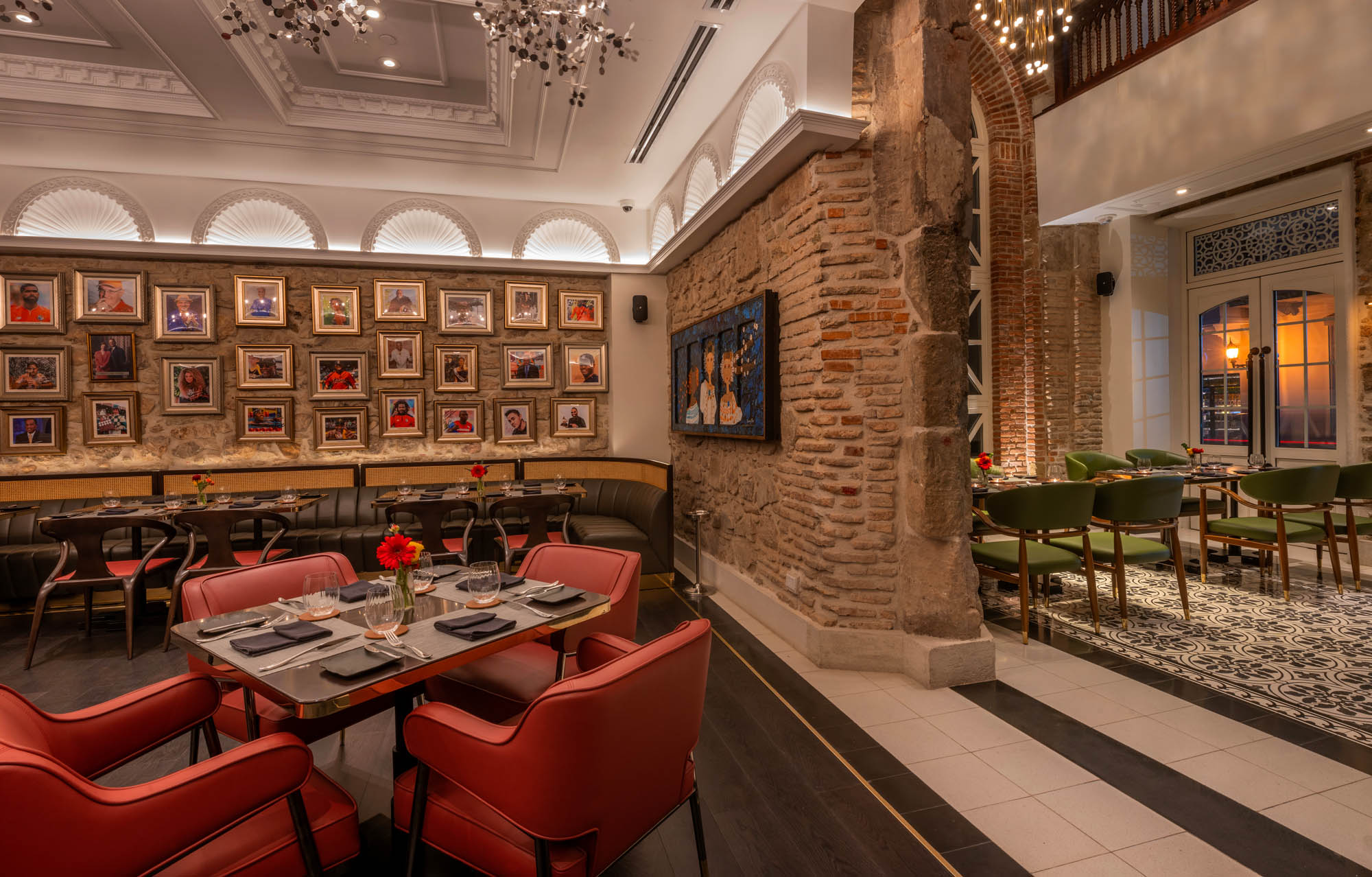 After breakfast at La Panaderia Café & Bistro, which serves locally sourced Finca Lérida coffee and housemade empanadas, guests might be tempted to spend the day in-house. The sunny pool deck adjacent to the spa and fitness centre includes an infinity pool and views of the city and Pacific Ocean. The hotel's library, in what was once Panama's first university, is filled with history as well as books).
Five in-house restaurants offer a range of cuisines and settings. Surrounded by the stone walls and arches of the original monastery, El Santuario provides a Panamanian and Spanish ambience along with Asian and Indian flavours. A former chapel in the university, 1739 serves French modern cuisine supported by an 1,800-bottle wine cellar. American Bazaar is modelled on a wood-panelled 1904 local department store and serves American dishes, sports, beers, and cocktails. As its name suggests, Luigi's focuses on Italian-style cucina povera (cuisine of the people), while Hari's offers cold libations and Nikkei bites in a bold and eclectic watering hole designed by Harry Segil.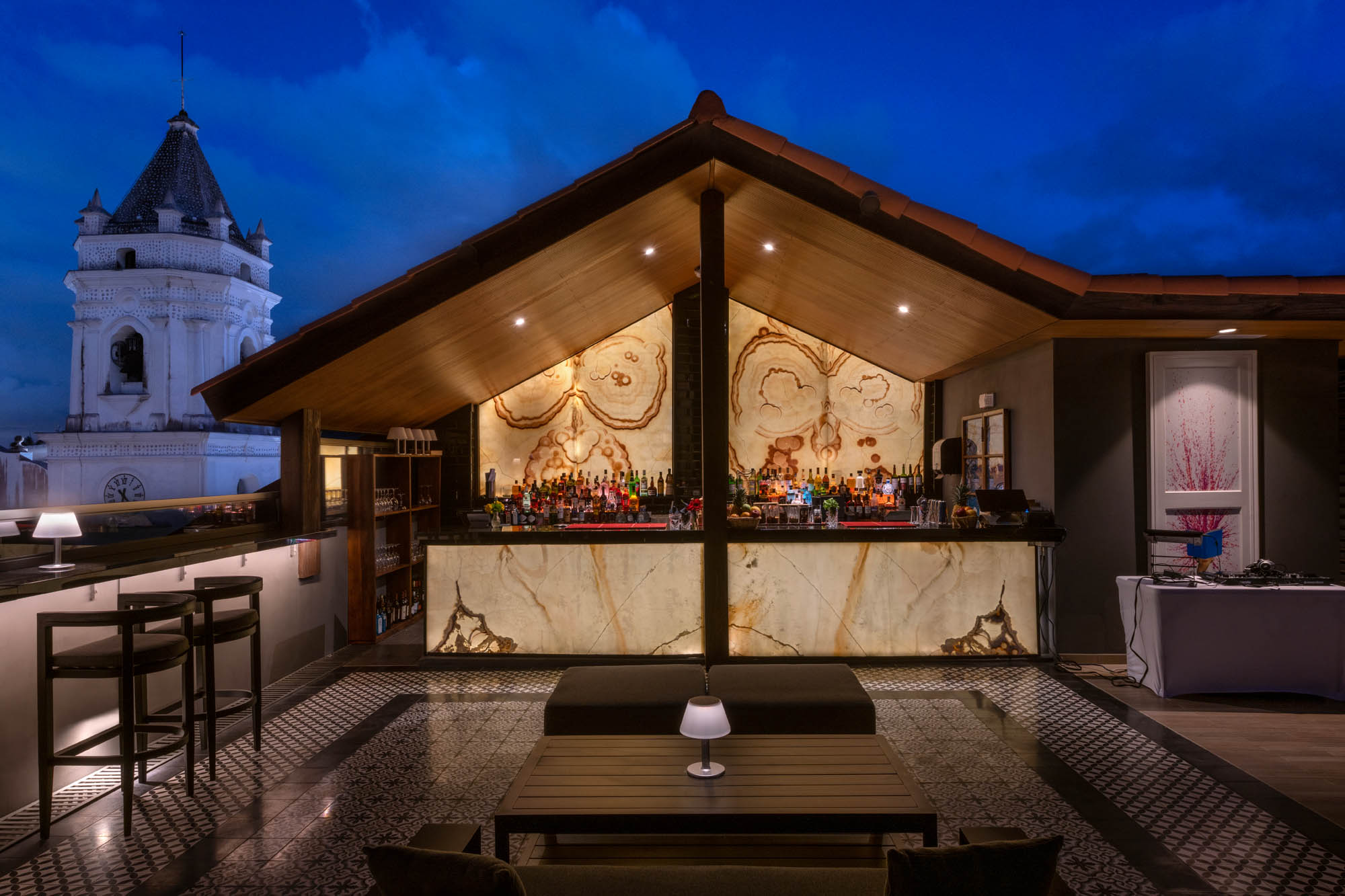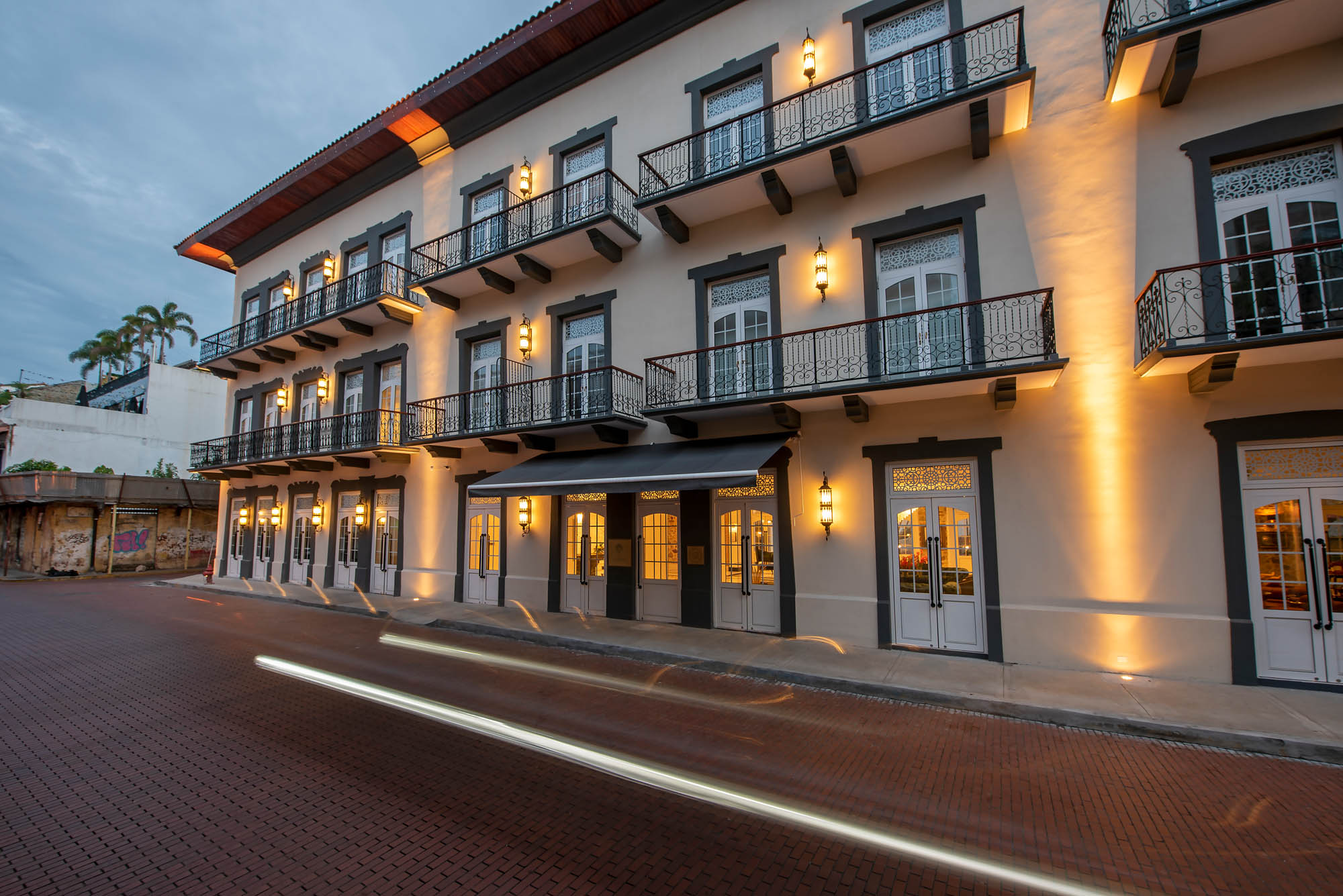 There are also two bars. Exilio Bar, in the lobby, features a solid mahogany counter supported by five figureheads from ships, while Capella Rooftop, named for the brightest star in the Auriga constellation, is a welcoming perch for a classic cocktail.