Exploring Thermotherapies of the World at Quebec's Förena Cité thermale
An international tour of leisure.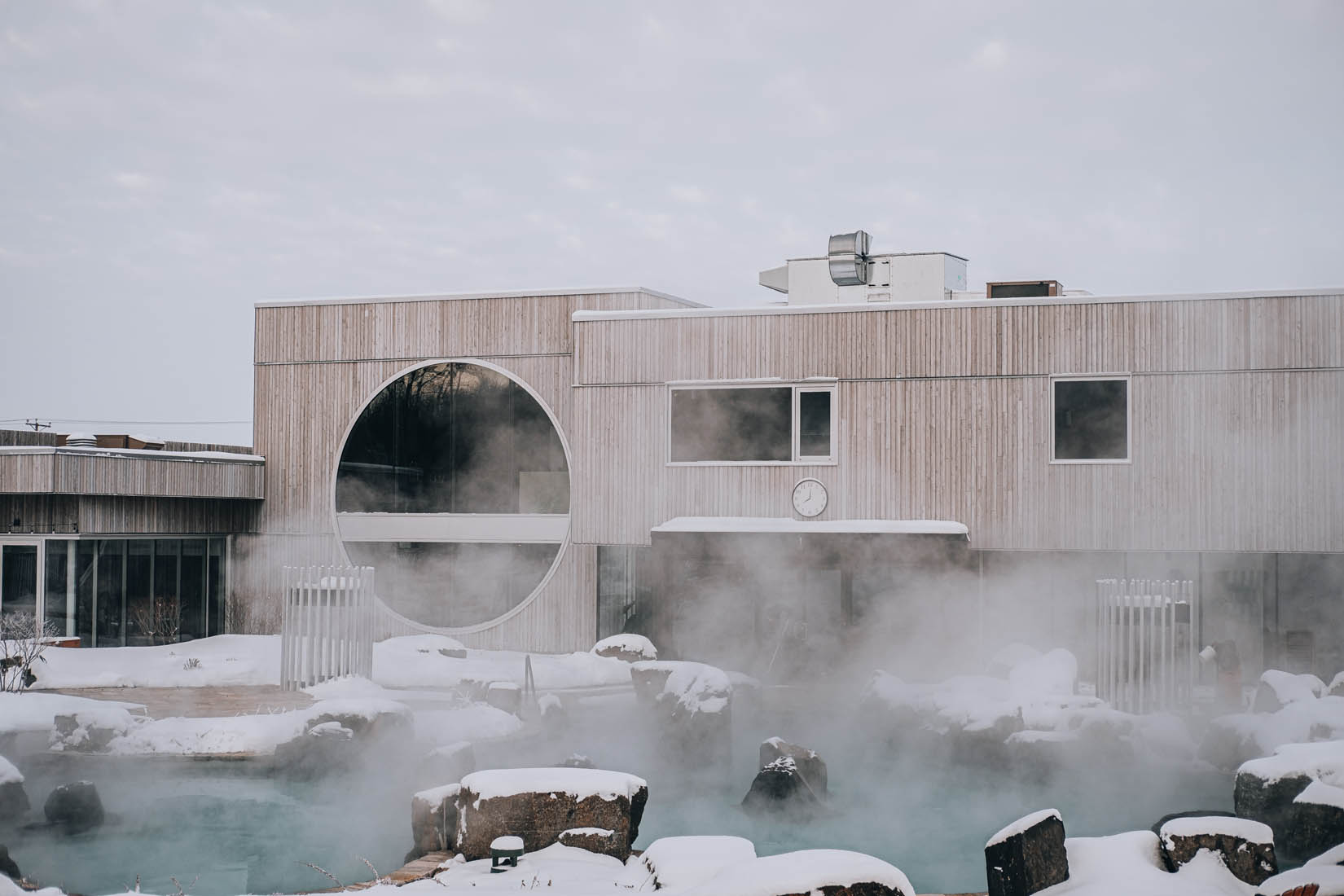 In the dead of winter, steam rises high above the farmlands of Saint-Bruno-de-Montarville, a 30-minute drive from Montreal, the white plumes exhaled from one of Canada's largest spas, Förena Cité thermale.
The expansive 600,000 square feet of therapeutic space evokes a resort where robed clients roam through various thermotherapies: hot and cold water baths, waterfalls inspired by Iceland's landscape and wellness practices, paths of granite from a nearby quarry leading to a pavilion for Germany's Augfuss sauna and cold bath cycles, and Russia's dry saunas, steam rooms, and salt scrubs.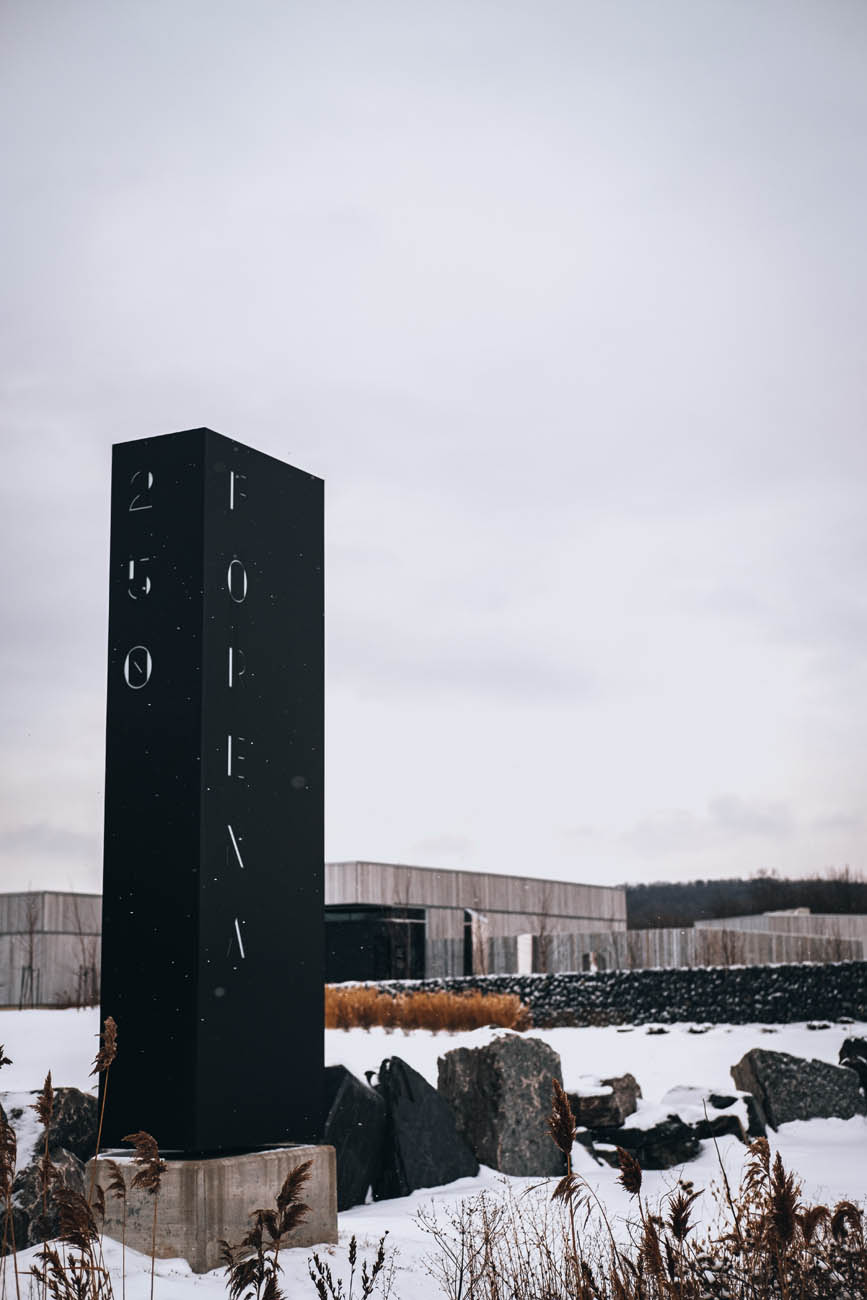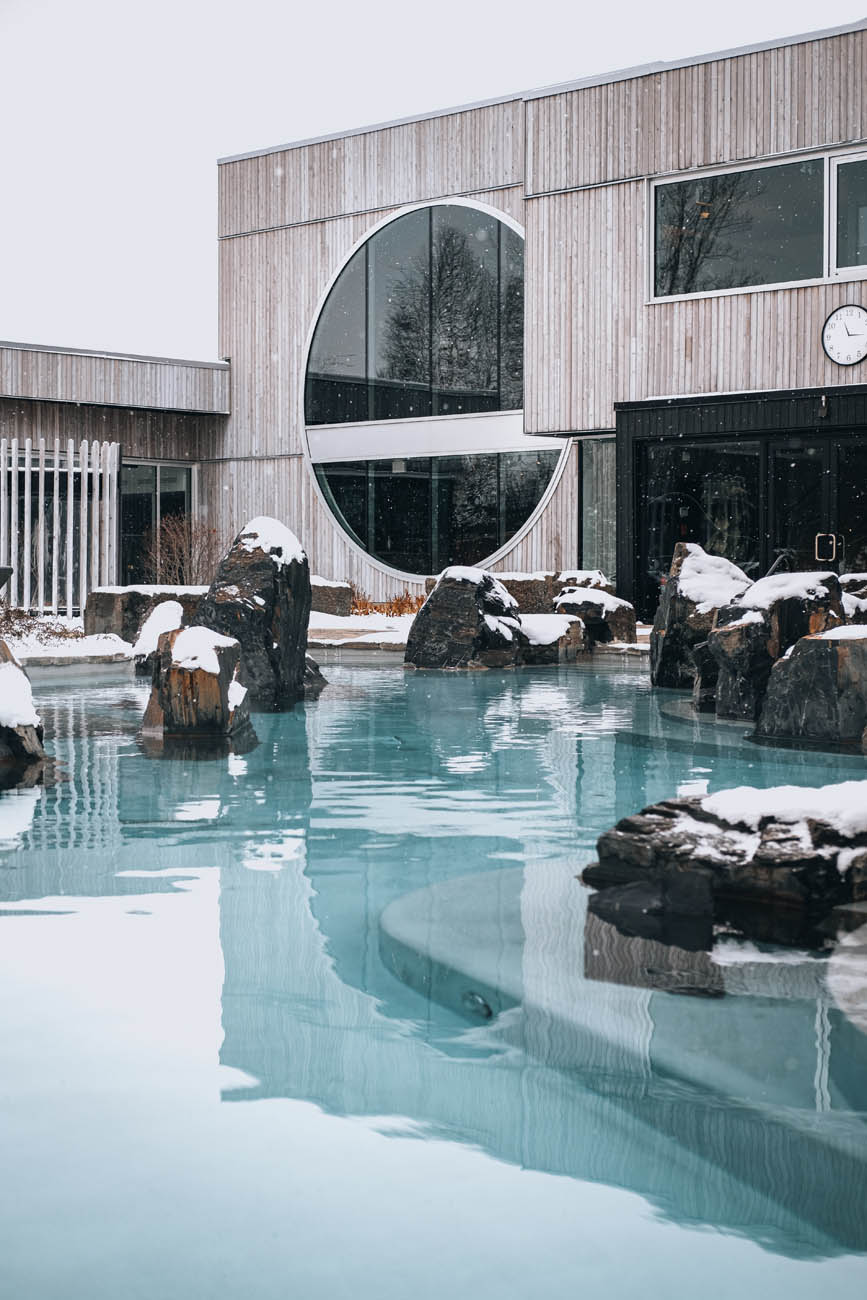 National influences are interpreted through materials and design, while multisensorial touches are conveyed by pine essential oil, Black Forest imagery, and birdsong from Germany and the muted sound of cold wind blowing, evocations of Siberian mountains, and the heady scent of clary sage from Russia.
All this is rounded out by a restaurant with menus by chef Karina Morel-Maltauro, nearly a dozen types of massage, and 18 treatments ranging from sea body wraps to gel manicures and pedicures.
Following the opening of Spa Nordic Station in Magog in 2004, the first SKYSPA in Brossard's Quartier DIX30 in 2007 and a second in Quebec City in 2011, Förena Cité thermale represents the biggest project for wellness collective Groupe SKYSPA to date. "Förena was always the ultimate spa that Patrick Rake, president of the group, wanted to build," says marketing coordinator Maude Laroche. "It's inspired by several trips of his around the world, visiting spas and learning about the culture and rituals of thermotherapy."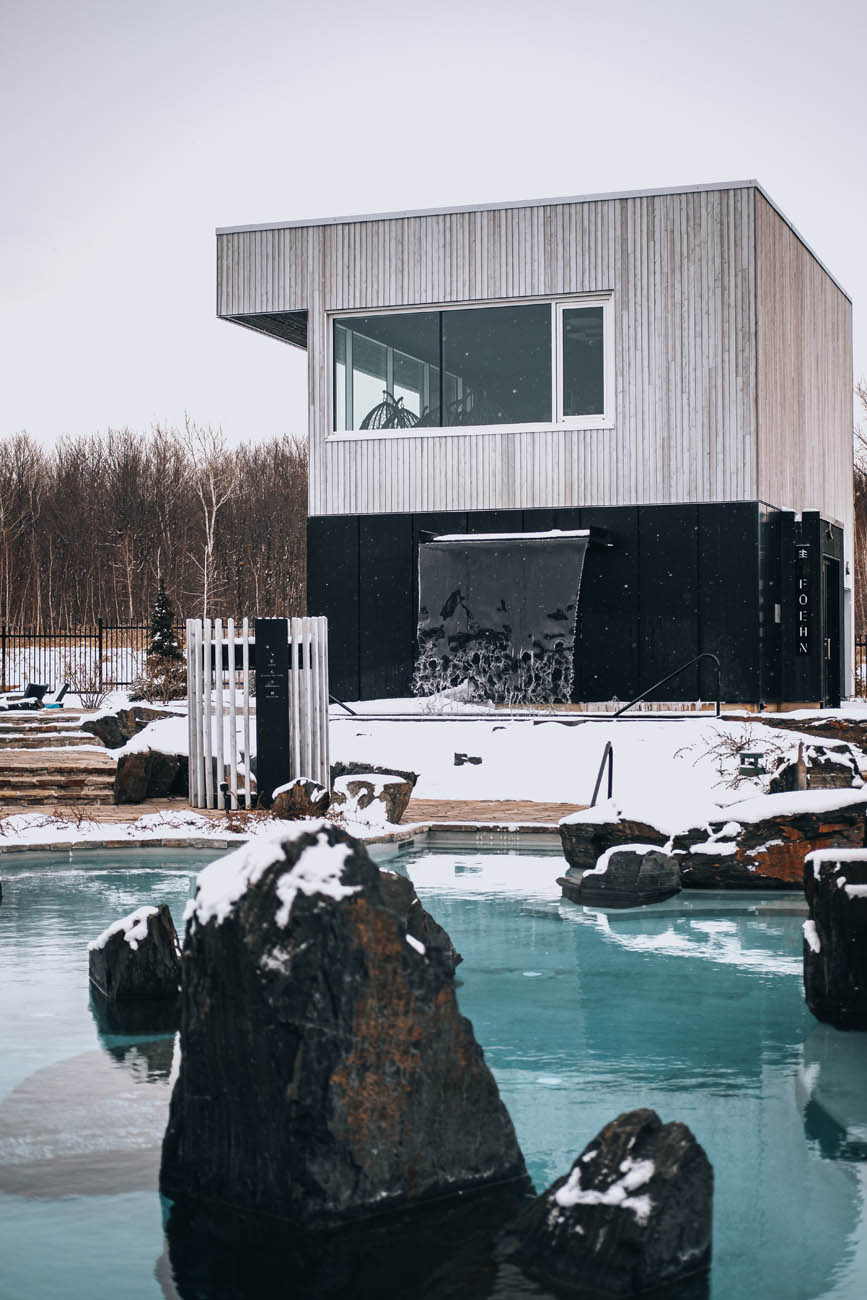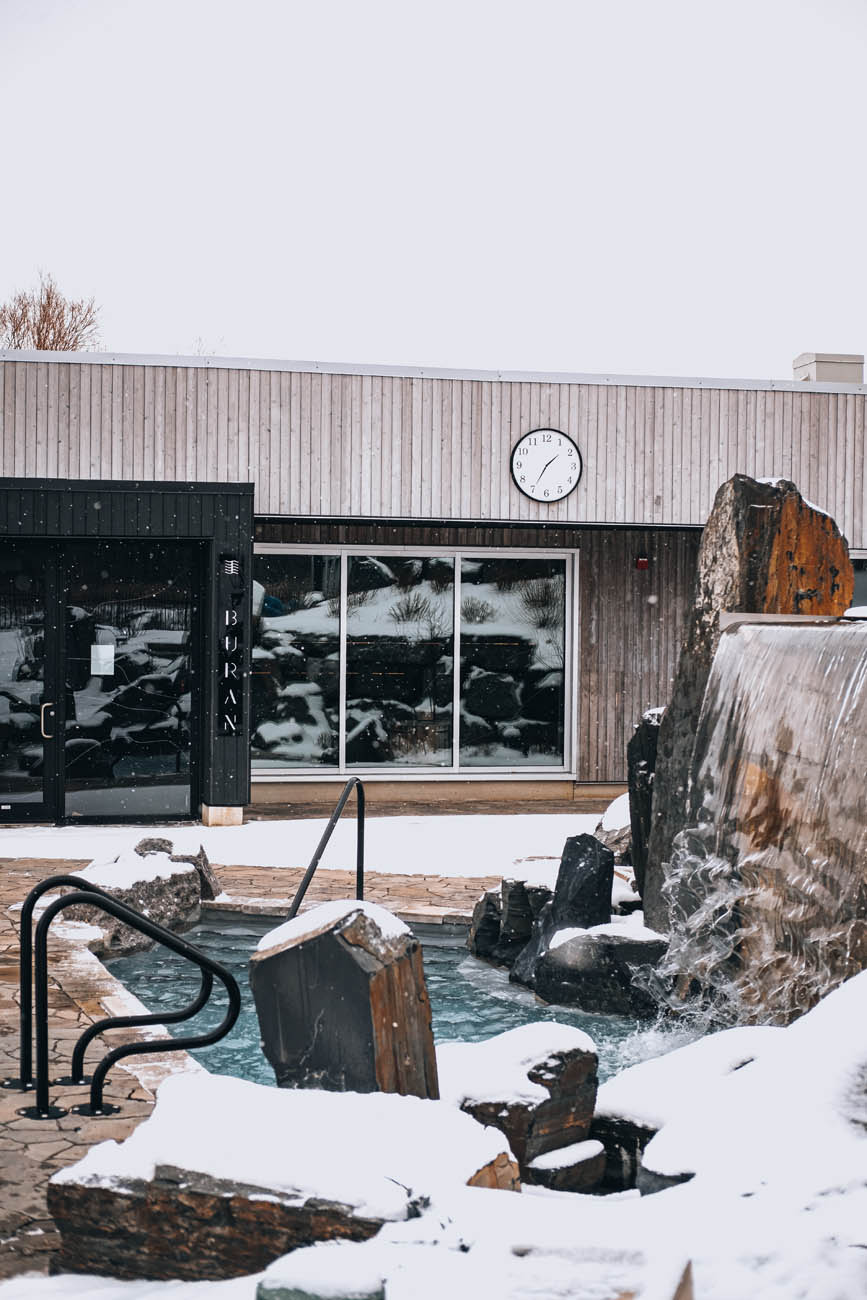 Combining landscape design by Projet Paysage with architecture and interiors from Blouin Tardif Architectes, Förena blends into the woods behind it with eastern aged-cedar cladding that mimics the region's farmhouses—a stark contrast to the urban spas of Montreal and Quebec. The building's layout adapts to the topography, with the interior providing an escape from the road only a stone's throw away. "The heart of the site is transformed into an opportunity to control the sound of vehicular traffic that would be incompatible with the desired experience of relaxation," lead architect Isabelle Beauchamp explains.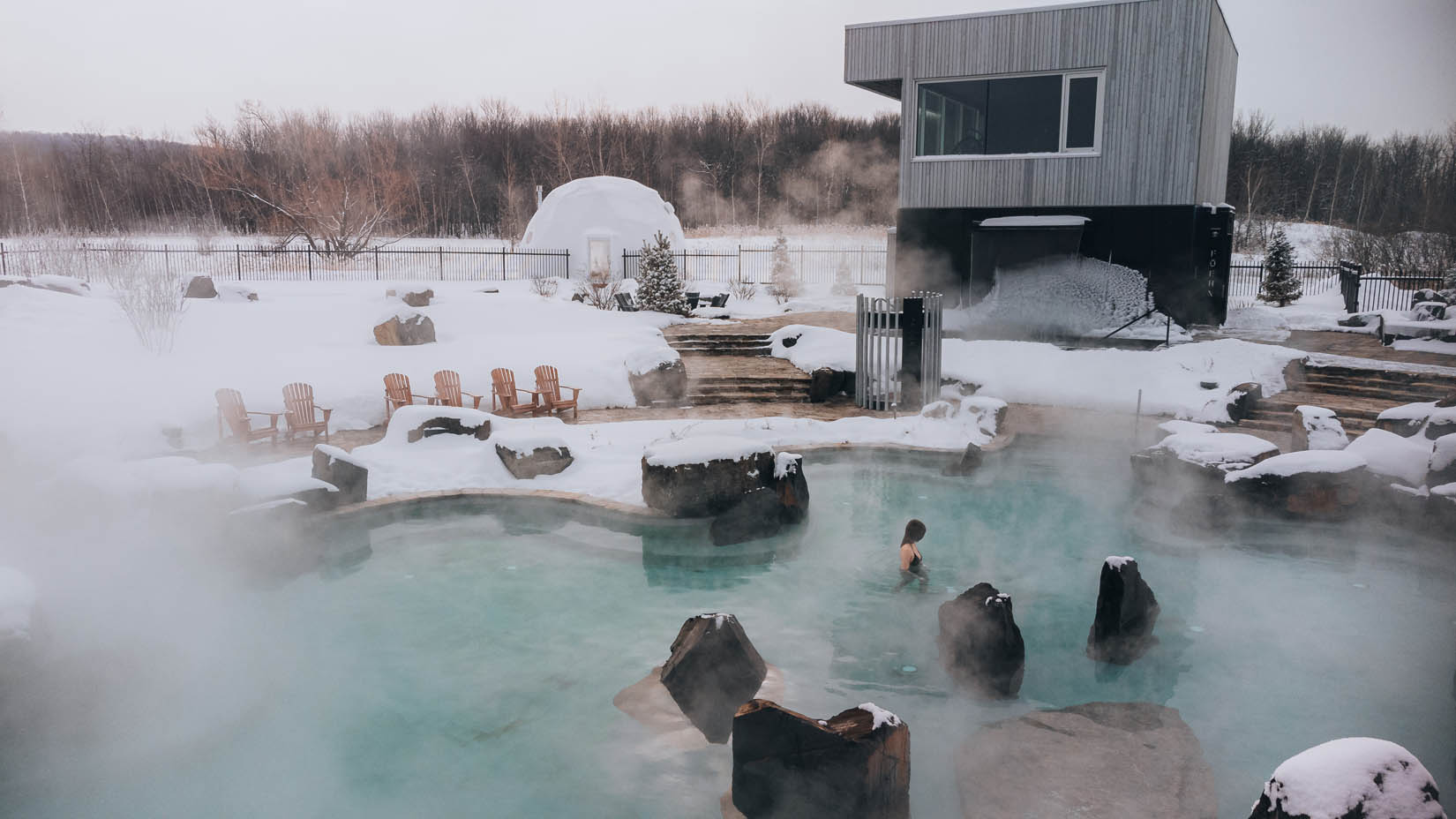 While the spa is removed from its surroundings, it's mindful of them as well, taking land and water resources into account. "The former agricultural ditches were mostly preserved and integrated into the new green infrastructure in order not to alter the natural water network, not to impoverish the groundwater table, and ultimately not to affect the crops and the ecosystem of the neighbouring plots," Beauchamp adds.
As grand as it is, the SKYSPA group maintains plans to expand Förena with pavilions specialized in Asian techniques, as well as a hotel with around 60 rooms.
Förena Cité thermale is located at 250 rang des Vingt-Cinq Est in Saint-Bruno-de-Montarville, Quebec.
Images courtesy of Förena Cité thermale.