Elevating Everyday Objects With a Monolithic, Minimalistic Touch
Released at Paris Design Week this past March, Theoreme Editions Collection 02 comprises objects and furniture curated by Parisian creatives David Giroire and Jérôme Bazzocchi. This newest collection focuses on the tangible exchange between technical design and the imagination, creating a dialogue between modern art and functionality.
The collection includes 13 objects from 10 emerging French designers in collaboration with artisans from across Europe. The expert craftspeople bring the project to life, executing pieces designed based on instructions to make a sculptural, monolithic, and minimalist object.
The name Theoreme is a reference to Italian director Pier Paolo Pasolini's masterpiece 1968 film Theorem. Pasolini's prolific multidisciplinary work as a filmmaker, journalist, and poet seems an appropriate reference for comments on culture and history through object, sculpture, and furniture.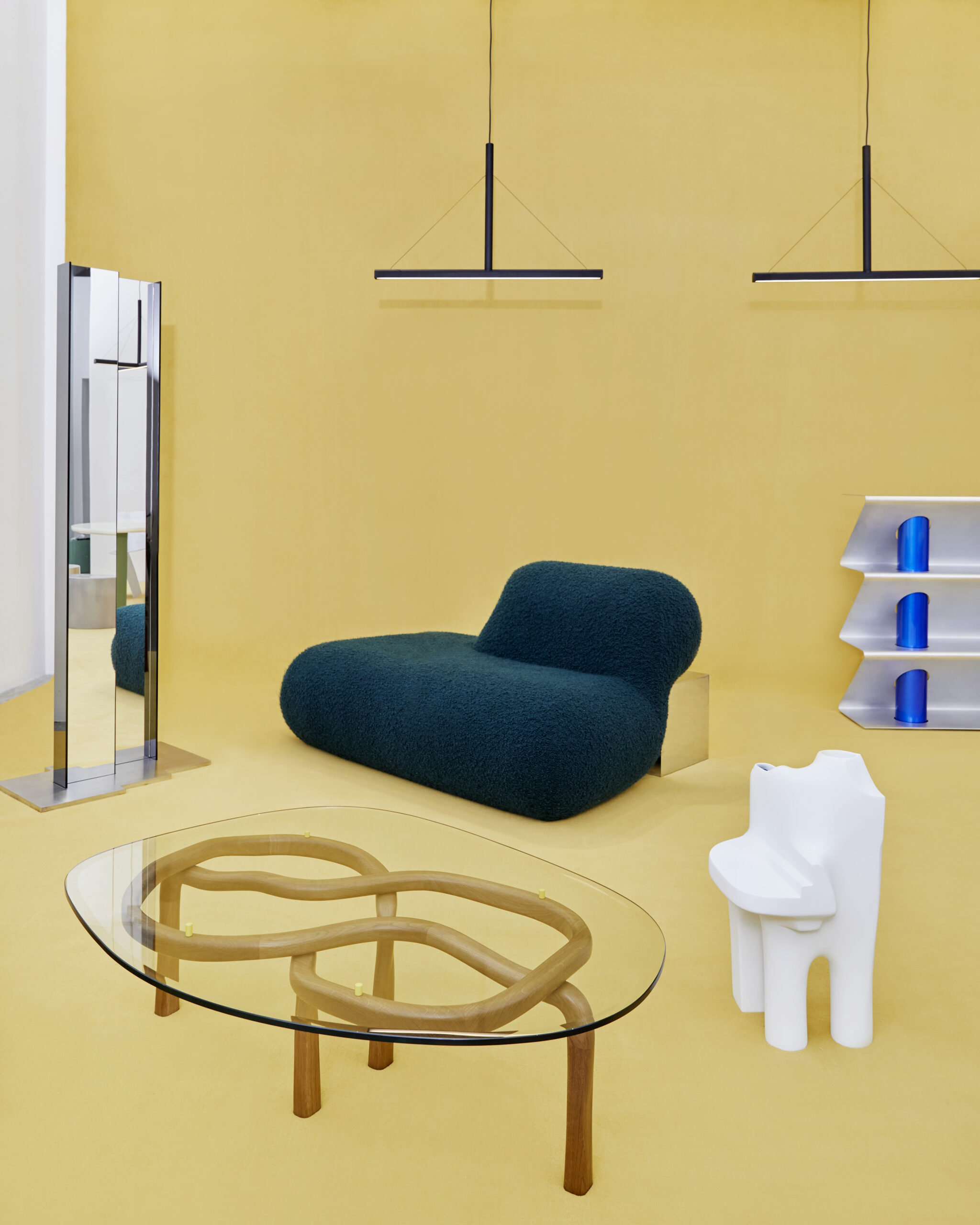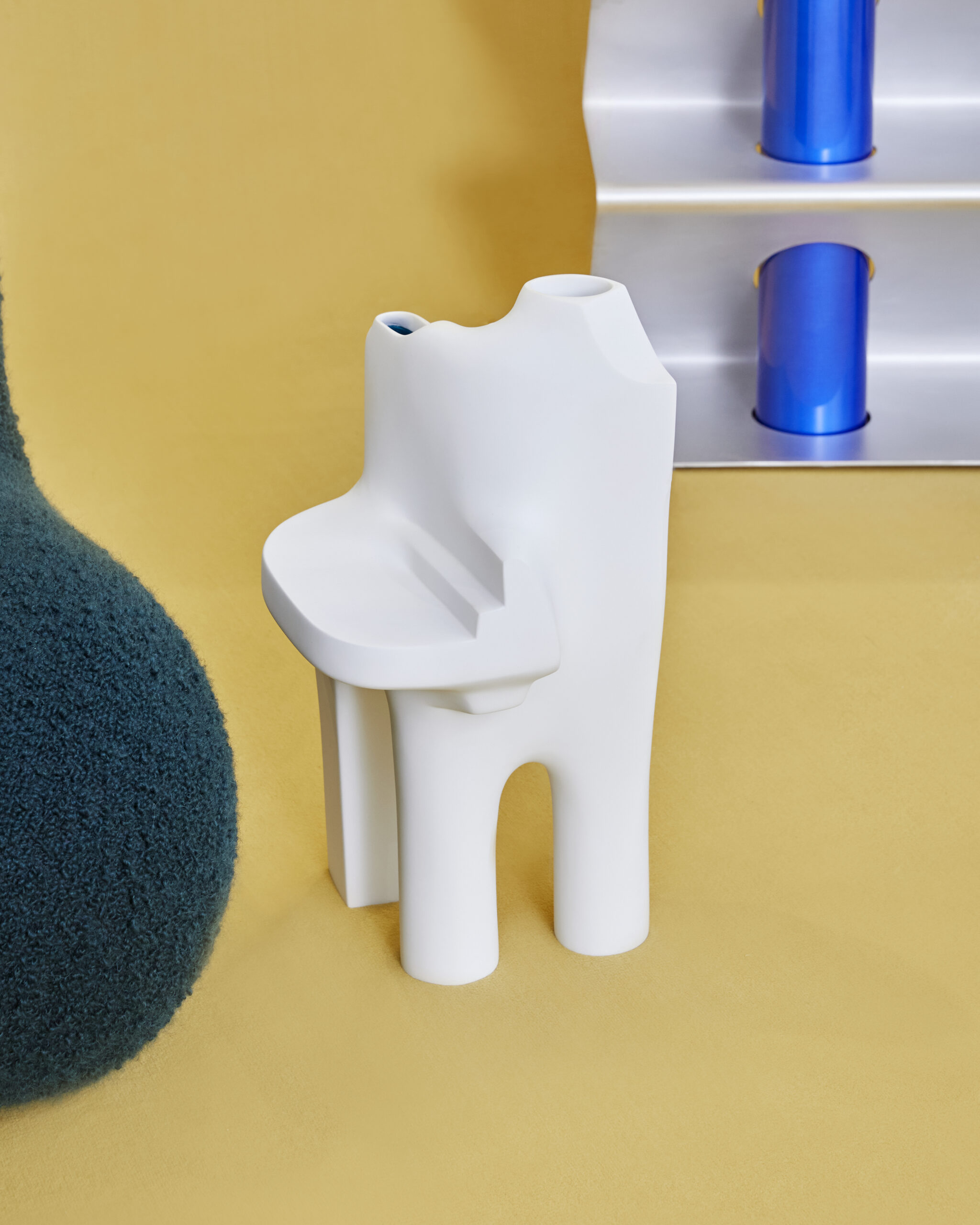 Francesco Balzano's travertine Constantine Bench, a monolithic stone that becomes a place to repose, exemplifies this conversation The Achille Armchair by POOL is a plush, curved couch wrapped in a chiné fabric and balanced on a bright yellow aluminum cube, while Services Généraux used 3D-printed matte-black ceramic for its Chain Vase, weaving together tubular shapes to resemble a sculpture. Evoking shapes from nature and art, Matéo Garcia's lacquered fibreglass vase recalls the dreamscapes and irregular shapes of surrealist art.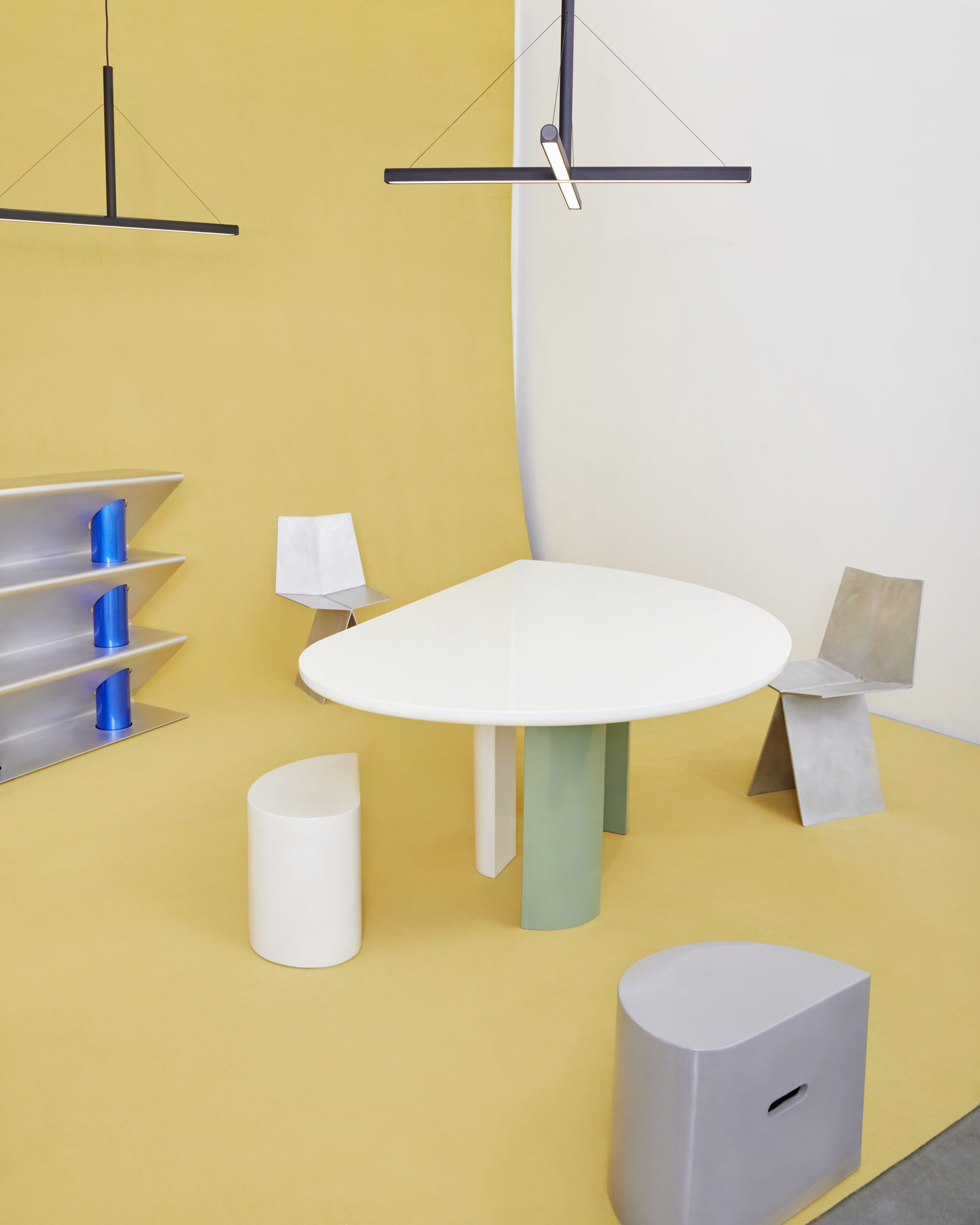 A pendant light from SCMP DESIGN OFFICE is crafted in a Bauhaus style—geometric with little sentiment—while the Udo Udo Coffee Table from Hall.Haus  combines a glass top with a fluid, organic  wood base that appears squeezed from a tube.. In a nod to industrialism, Exercice has created a chair from folded sheets of brushed aluminum, and Victoria Wilmotte's folded Pleat Console, made in collaboration with metal worker Atelier François Pouenat, is formed from a single sheet of aluminum threaded with lacquered steel in cobalt blue.
On a playful note, the sculptural free-standing mirror by Wendy Andreu, Maze Mirror, uses reflective, smoked, one-way glass that allows one to peek through without being seen.