What It's Like to Have a Digital Skin-care Consultation With Etiket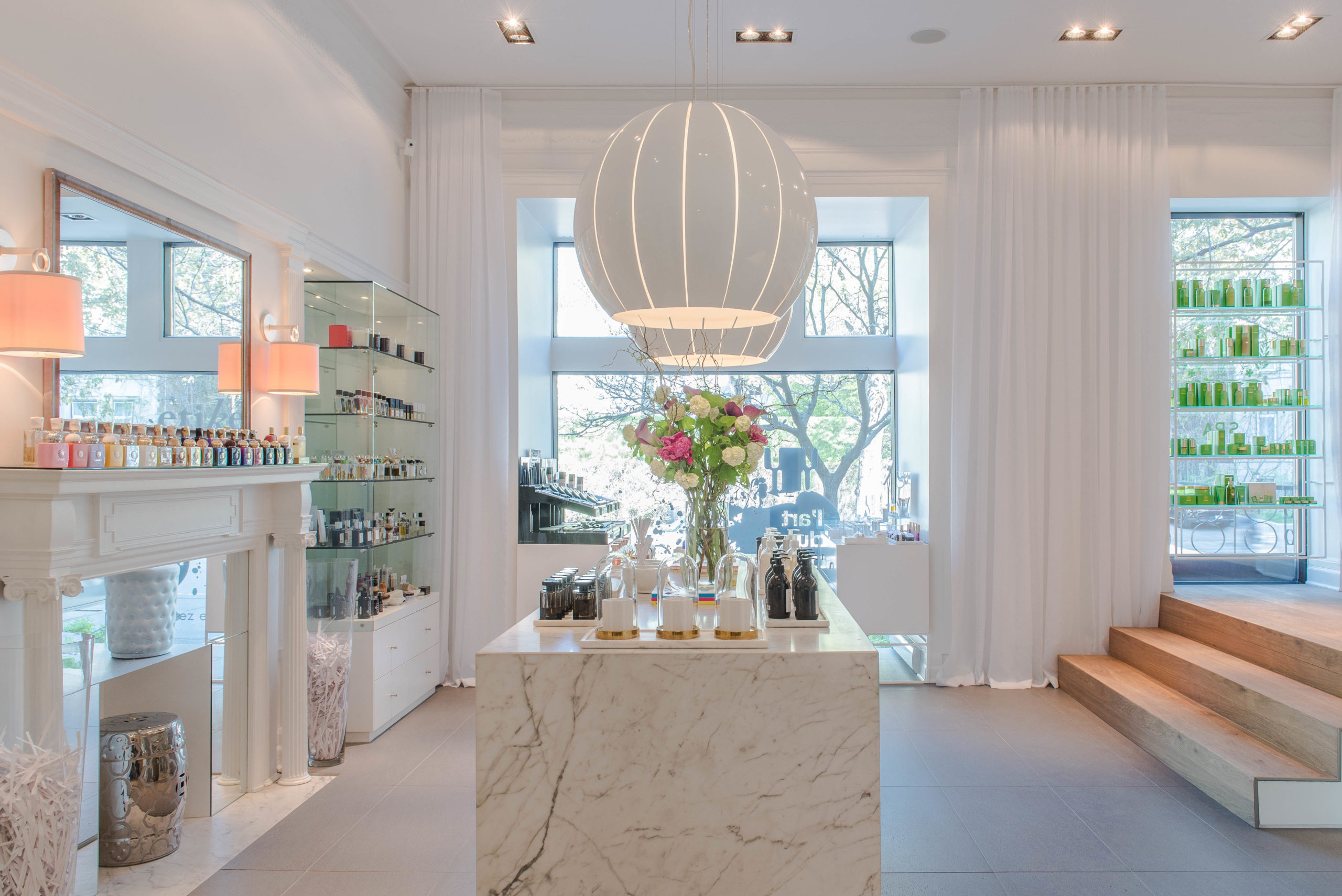 Etiket, the apothecary-style temple to beauty and wellness, has had to close its doors like many other businesses. But that hasn't stopped the Montreal boutique and spa from connecting with its clients. People interested in the company or frequenters of the store and spa can find Etiket in the digital sphere through Skype and FaceTime consultations. Like booking a regular treatment through the website, you pick a time and give your information, but instead of walking into the store, you will receive a call from an aesthetician.
"It's great to talk about something else," says Emmanuelle Vollant. She's able to recommend products from Etiket's vast clean beauty and medical-grade offerings and available to demonstrate, walk you through a routine, and answer any questions you may have about your skin. Her only agenda is to make people stuck at home happy. "Enjoy this call—let's just talk," she requests. "Be creative. Take care of yourself at home."
Vollant explains that people may not know how to do a facial, in which order to apply product, or how their skin-care needs may have changed now that they are staying home and have different routines. Obviously she cannot give you a treatment herself, but she can explain the steps and offer advice. "I want [people] to learn and have the pleasure of doing it at home," she says.
Even random questions are welcome—how to use the 20-minute appointment is up to the client. The face-to-face(ish) set-up also allows Vollant and her colleagues to see your skin and make recommendations.
As a new client, I was asked to describe what my general skin-care routine had been before I worked from home and what it looks like now. An unexpected benefit to the video function was being able to show her the products I use every day and ones I don't get much use out of and to hear her thoughts. I've been having texture and break-out issues since being home, and Vollant noticed my routine was missing an exfoliant, which I should be using two or three times a week. She recommended additions or switches I could make based on what she could see and advised leaving makeup off, if possible, for maximum benefits.
As a rule people at home have dehydrated skin, so Vollant recommends drinking lots of water and masking frequently. They should also protect themselves from blue light the same way they would from the sun. Consider using a low-SPF or blue light protector.
"I don't know why we didn't do this earlier," admits Vollant. It is a great opportunity for one-on-one expertise and a brings a little bit of light to a gloomy day stuck at home.
________
Never miss a story. Sign up for NUVO's weekly newsletter here.