Calgary's Champagne and Fondue Bars
Inspired by a night in Monte Carlo in 1935.
When Mhairi (pronounced Vari) O'Donnell sat down with her mother more than a decade ago to look through old black-and-white photos of her grandmother, she had no idea it would lead to her opening what are possibly the world's only champagne and fondue bars.
One of the photos shows O'Donnell's grandmother, Julia, then about 20 years old and wearing a white skirt, sitting on a rickety dock with a man in a dark suit, white shirt, and tie. It's nighttime, and moonlight plays on the water. Handwritten on the photo is "Monte Carlo beach—1935. 'Moonlight & Eli.'" There's no doubt that the woman is O'Donnell's grandmother, but the identity of the man is a mystery. Was this Eli? That was not O'Donnell's grandfather's name. Did Eli call her grandmother Moonlight? Or did the caption capture the mood of a romantic evening? Intrigued by the photo, O'Donnell says she later told her mother that one day she would open a champagne bar and call it Moonlight & Eli.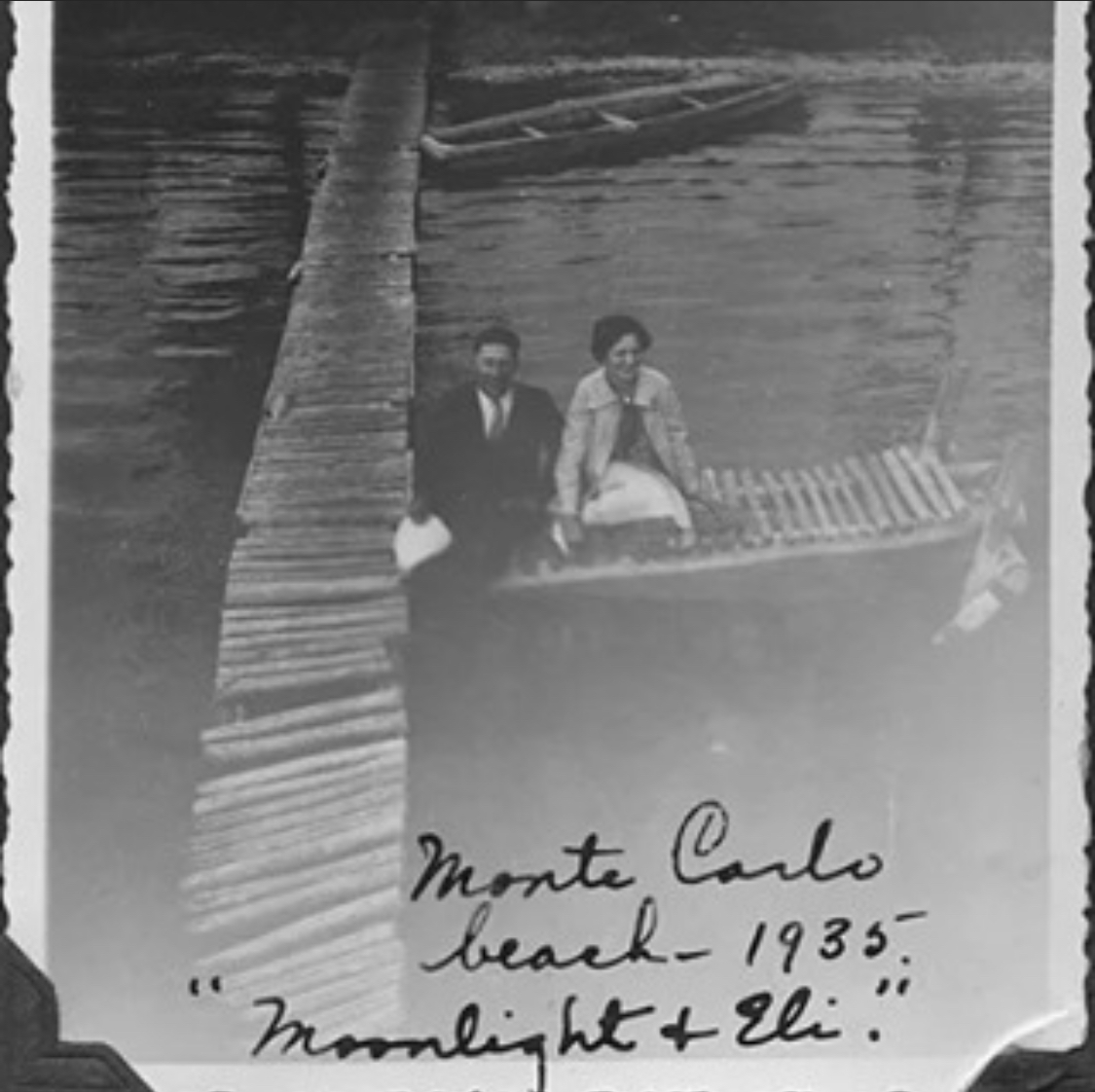 She has. Two bars, in fact, both in Calgary. One is Moonlight & Eli, which opened in the emerging Bridgeland neighbourhood near downtown Calgary in 2019. The other is VarBar by Moonlight & Eli, located in a strip mall in Southwest Calgary and open since late 2022. Both bars deliver a boho ambiance, and they are distinctive in two ways.  First, they are very small: the Bridgeland location seats 20, with more on a patio during the summer, and VarBar seats only 10. Second, they are champagne and fondue bars. Not exclusively champagne, because O'Donnell has other sparkling and still wines on her wine list. But the only main course on the menu is cheese fondue, and the desserts include chocolate fondue.
There are plenty of champagne bars, champagne and oyster bars, and champagne and caviar bars throughout the world. But champagne and fondue bars? Mhairi O'Donnell might well have opened the first and only, and for her the concept was easy. "I wanted to open a champagne bar. When I found our Bridgeland location, it was so tiny that I decided we could only do one food well. We had to focus so that the quality and experience were never compromised. My family is a family that fondues. We have done it on Christmas Eve for as long as anyone can remember. It just came to me, and seemed to be a very obvious pairing, champagne and fondue."
Champagne is often said to be a wine that goes with any food. That's debatable, but fondue is an excellent pairing. As O'Donnell says, "The bubbles of our sparkling wines perfectly cut through the richness of our cheese fondue."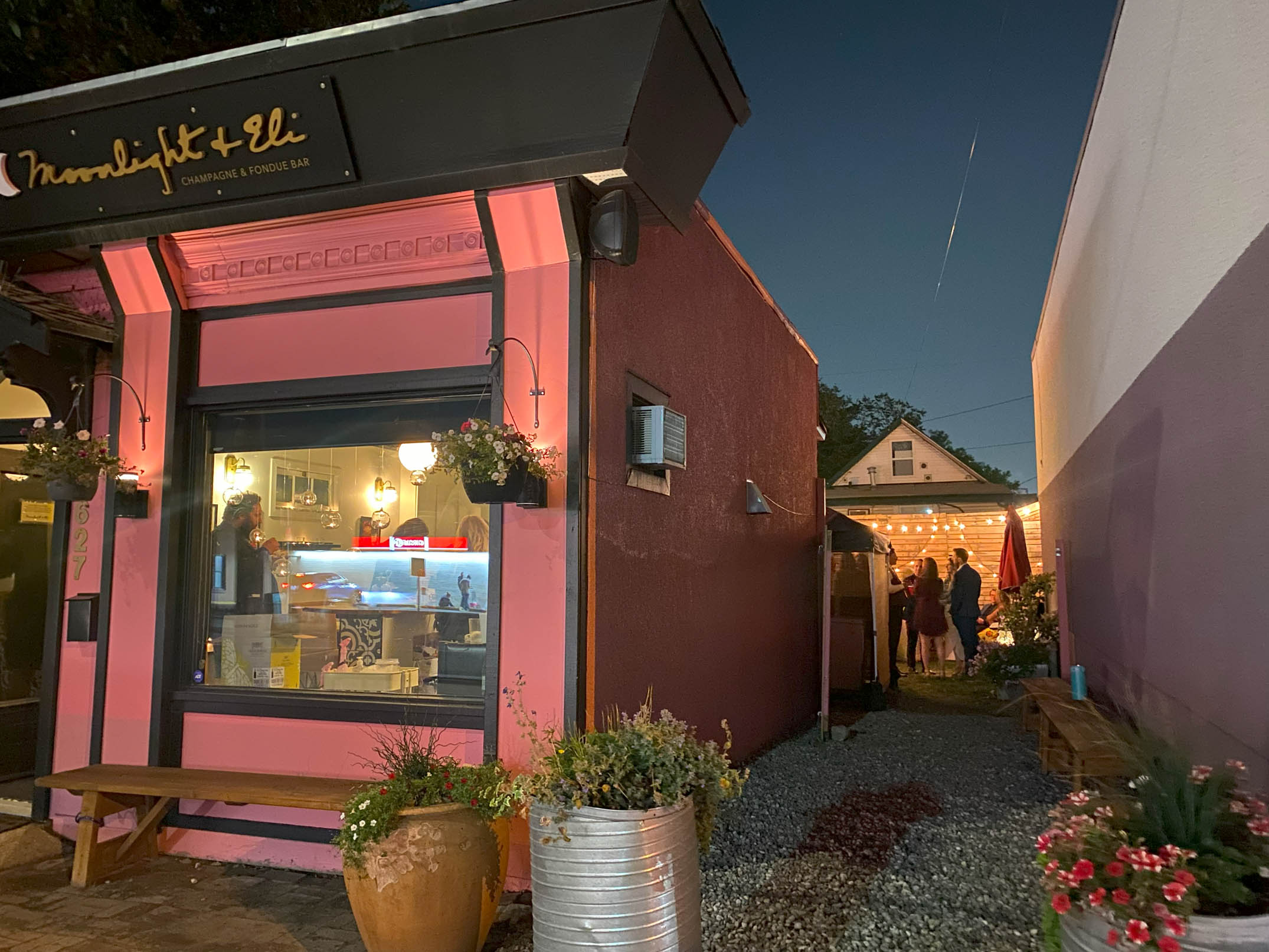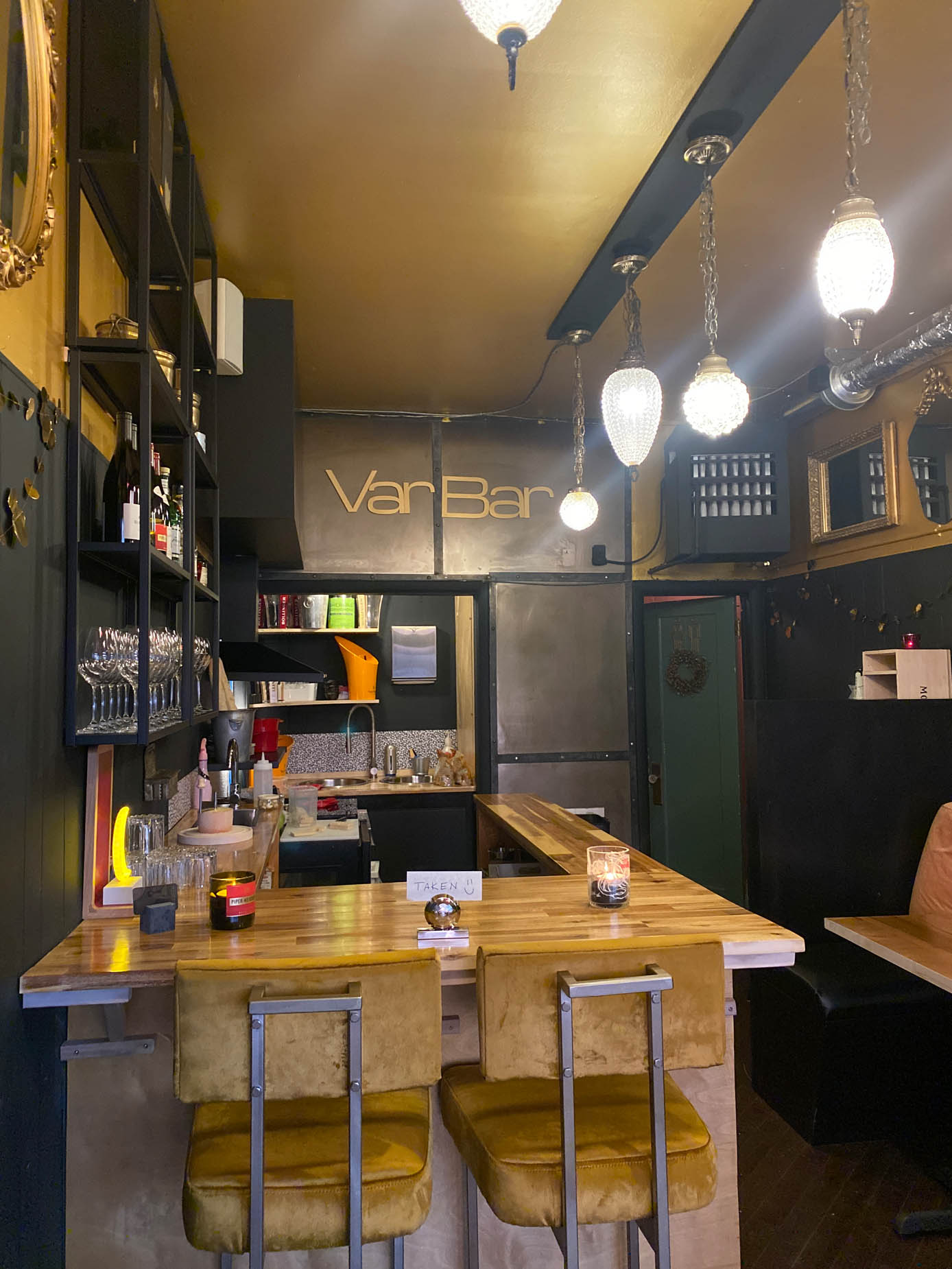 At VarBar by Moonlight & Eli, there are more than a dozen champagnes, almost all by the glass. They include well-known houses such as Bollinger and Moët & Chandon (Grand Vin 2013 and Dom Pérignon 2012), but most are grower champagnes: small-production, artisanal champagnes made by the person who grew the grapes. Among them, Ayala Brut Majeur is a gorgeously vibrant champagne brimming with fresh fruit flavours, while Gaston Chiquet Cuvée de Réserve delivers classic brioche notes on vivacious acidity. Then there's A. Bartel Cuvée Brut, a lovely champagne with focused flavours and a juicy texture, and Trudon Instantannée 2016, with real depth of flavour and lively acidity. The list at VarBar by Moonlight & Eli is an excellent representation of the range of styles champagne is known for.
How does O'Donnell select the champagnes? "The stories. I absolutely adore the stories of the champagnes. I love that it always has been, and continues to be, a women-centric branch of winemaking. There are two things I look for when choosing my list. First is the story—something interesting to share with the customers and staff. Second is flavour profile. Because we sell almost all our champagnes by the glass, I look to have differing profiles between the bottles on offer, so that someone can come in and take a journey through champagne through their glass."
Beyond champagne, there are sparkling wines from England (Gusbourne Blanc de Blancs), Canada (British Columbia, Ontario, and Nova Scotia), Spain, Germany, France, and Italy, as well as a smaller, carefully selected range of still wines and cocktails.
The fondues that accompany the fizz are adventurous. The cheese fondue is a combination of emmenthal and gruyère, prepared with garlic, white wine, and kirsch, and served with bread, cornichons, pearl onions, steamed new potatoes, and apple for dipping. Additional dipping choices include pickled mushrooms, pickled grapes, kimchi brussels sprouts, and charcuterie. The chocolate fondue comes with wafers, fruit, Rice Krispie squares, and frozen profiteroles.
Mhairi O'Donnell's concept of a champagne and fondue bar has attracted steady business, and her small restaurants fill easily. Their smallness, she says, reflects the romance of the Moonlight & Eli photo that inspired them: "Our intimate and petite spaces are the perfect backdrop to your very own love story."
Moonlight & Eli, 627 1 Avenue NE, Bridgeland, Calgary. 825-437-9202
VarBar by Moonlight & Eli, 2915 Richmond Road SW, Calgary. 825-449-2334