BMW Raises Eyes At Cannes Film Festival With New Electric Hydrofoil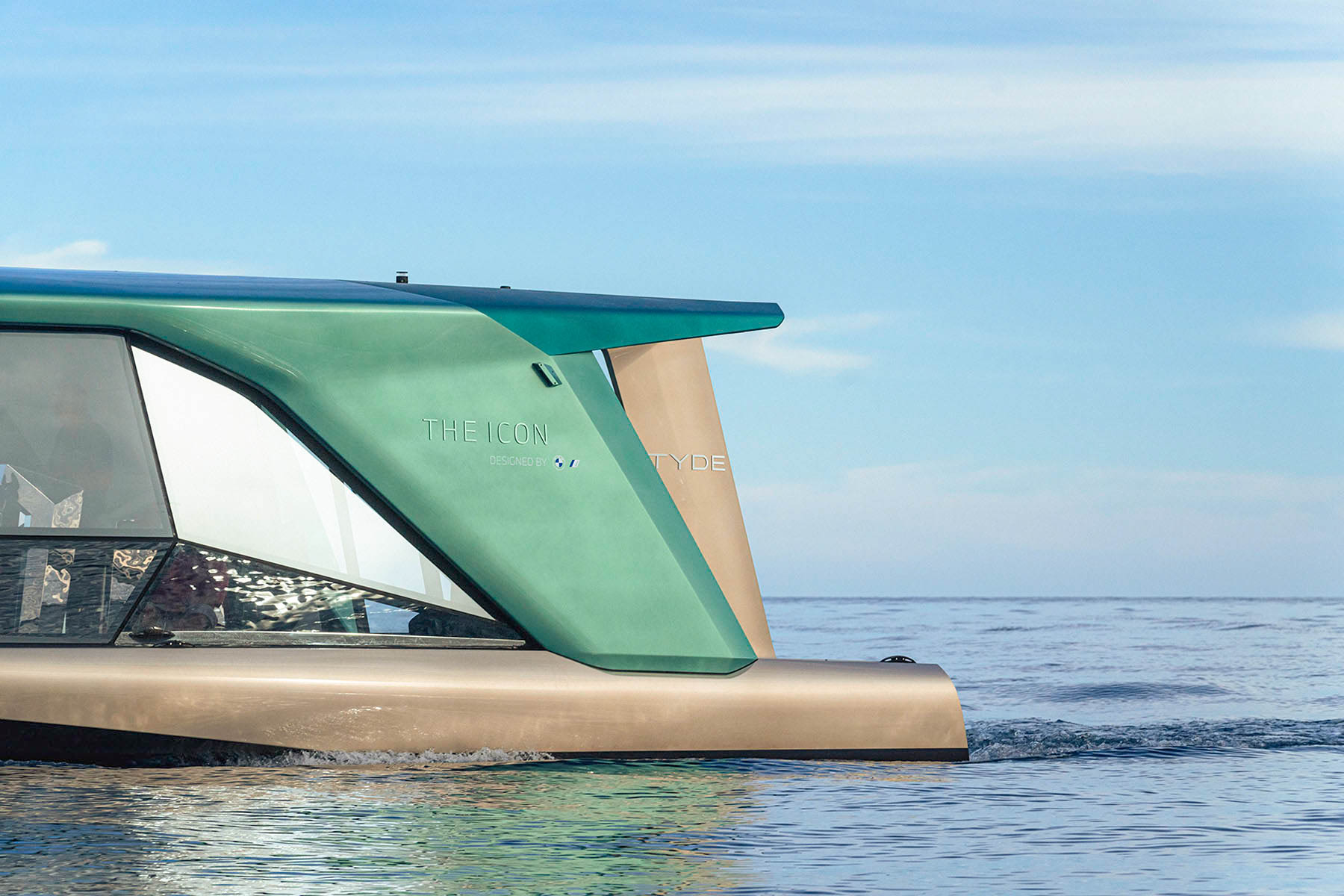 It takes a lot to upstage the A-listers pounding the red carpet at the Cannes Film Festival, but BMW managed to do just that on the event's opening day with the dramatic debut of its production-ready 13-metre electric hydrofoil.
Stretching 13.15 metres in overall length and riding on a 4.5-metre beam, the fully electric vessel—named the Icon—was developed by BMW with design creatives from Designworks, a BMW Group subsidiary that partnered last year with Sea Ray on the development of its dynamic SLX 260.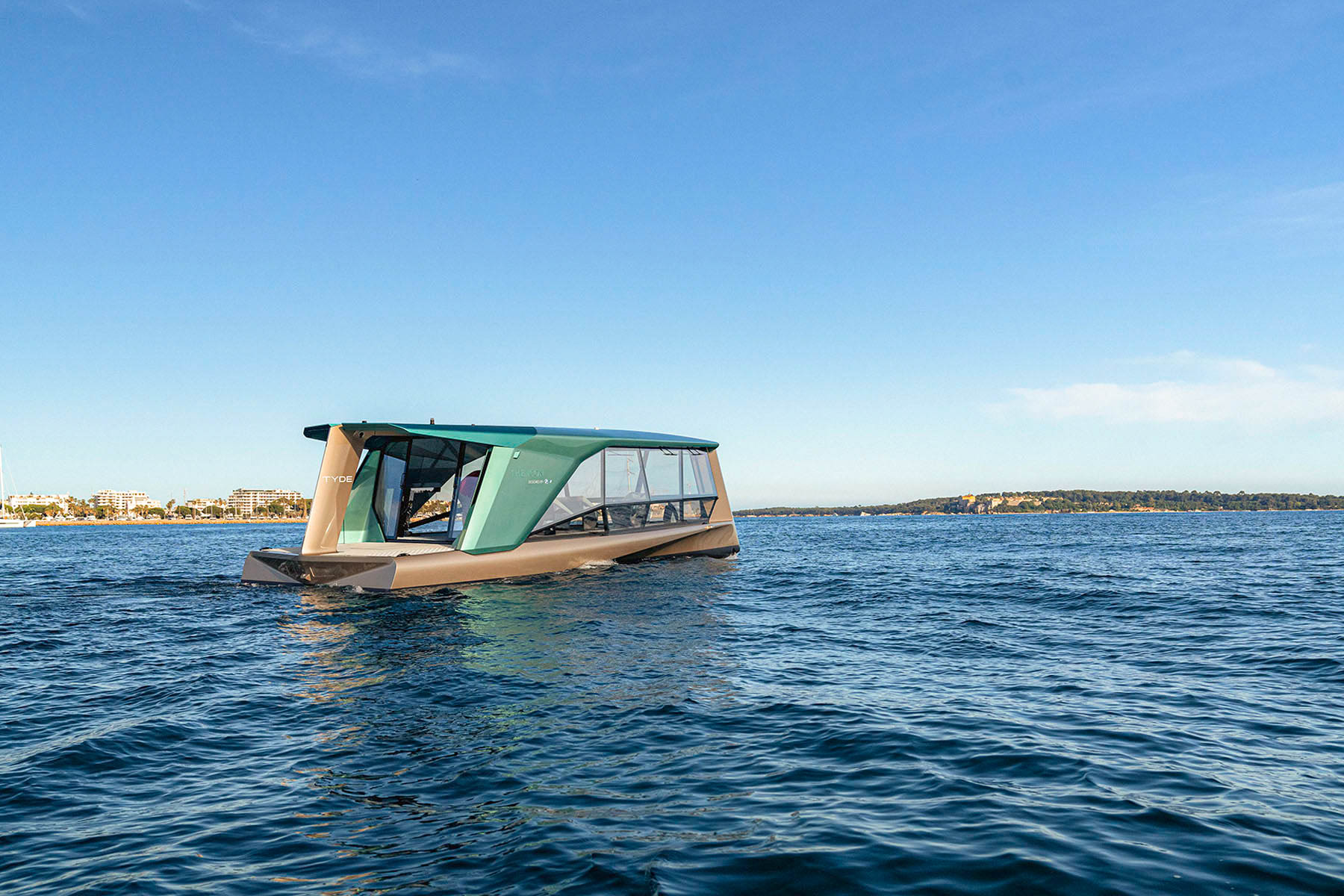 German boat builder Tyde, the German startup launched by Torqeedo electric motor founder Christoph Ballin and former BMW innovation manager Tobias Hoffritz, looks after vessel construction. The Icon is its first project.
The Icon's fully electric, completely emissions-free propulsion system consists of a pair of silent 100-kilowatt electric motors mounted on the stern hydrofoil that turn twin contra-rotating propellers. Six batteries from a BMW i3 automobile supply the requisite power, with total energy output of 240 kilowatt hours. The Icon's operating range is said to be more than 50 nautical miles, with an operating speed of 24 knots. If it needs to get somewhere fast, the vessel can hit a top speed of 30 knots but with a significant reduction in run time per charge.
When you hit the gas (so to speak), the Icon quickly lifts itself out of the water on its bow and stern hydrofoils to greatly reduce drag, allowing the vessel to make the most of its generous battery capacity. By running above the waves rather than through them, the vessel delivers a living-room-smooth ride, ensuring no wine will be spilled.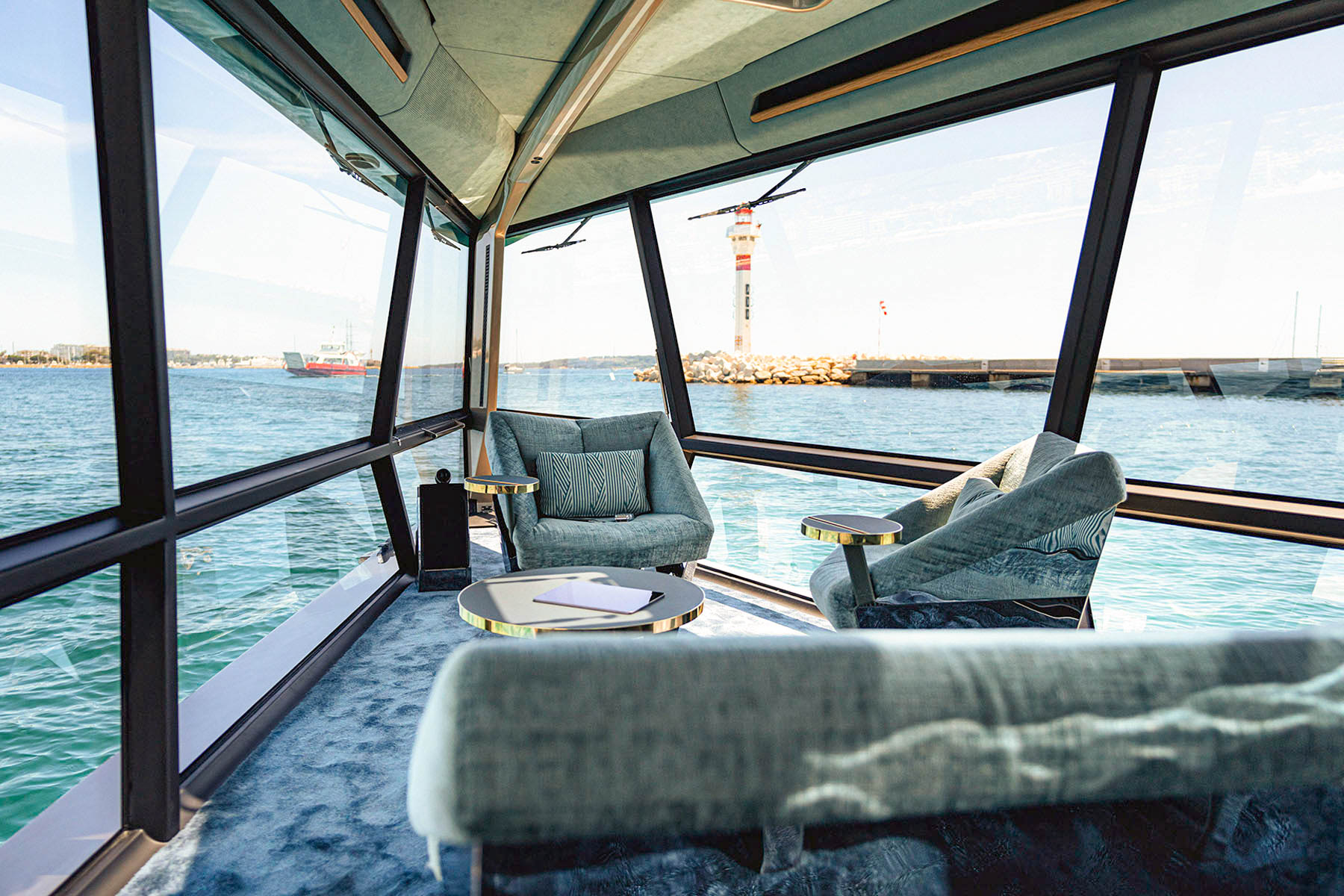 The Icon is constructed around a central support element that functions as a spine to support the transparent, prism-like body housing its spacious main deck lounge. The boat's contemporary look is further accented by bow and stern entry lights and sharply angled glass doors.
Interior appointments include 360-degree rotating seats and a tablet-based infotainment system. The centrally located command station surrounds a massive 32-inch touch screen display with 6K resolution. The helm operating environment feels immediately familiar to anyone accustomed to BMW's iDrive control system, with a similar look and layout. Key functions, such as range information and weather reports, can be called up using voice commands.
BMW says the watercraft revealed in Cannes is not a simple design study or even an advanced concept but a production-ready unit, with no details beyond that.