Bar Cart: Tinhorn Creek Blanc de Blanc 2018
A Canadian champagne dupe.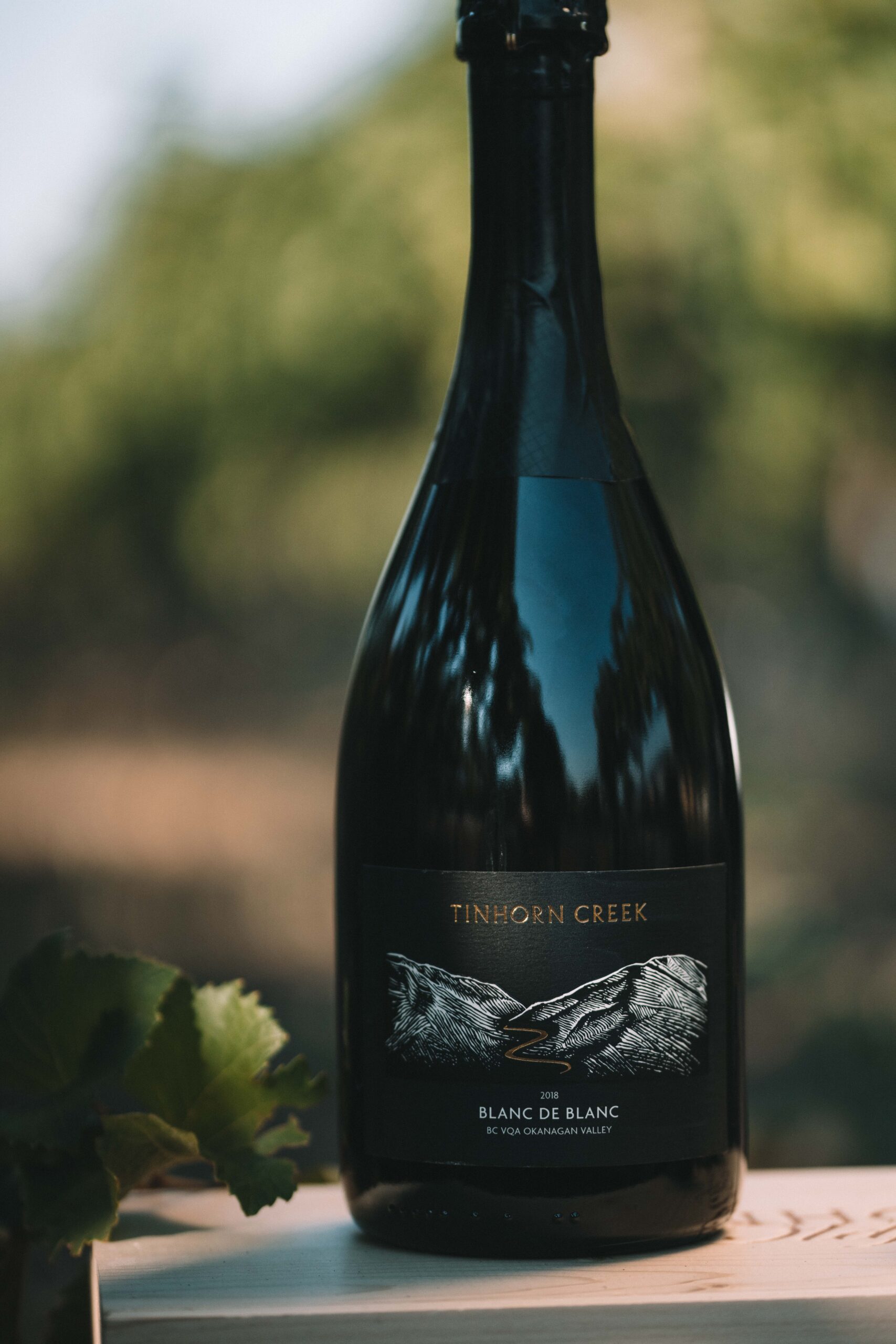 When it comes to sparkling wine, champagne is king. For centuries, winemakers in other parts of the world have tried to replicate the French region's formula to little avail. And who can blame them? With its well-balanced richness, pearly little bubbles, and glimmering reputation, champagne is a wine that makes the party and sometimes even fortunes. Given the region's unique geography and geology, it's nearly impossible to replicate the exact qualities of a well-made champagne—so when a wine from another part of the world makes you do a double take and ask yourself if it's champagne, that winery deserves your attention.
The Okanagan Valley's Tinhorn Creek winery may be roughly 8,000 kilometres away from Champagne, but its Blanc de Blanc from the 2018 vintage might convert even the most ardent champagne drinker to a different bubbly. A relatively recent addition to the winery's portfolio, the first vintage of this 100 per cent chardonnay sparkling wine feels as fine-tuned as a wine that has been in production for decades. A cooler vintage than the five-year average, 2018 was an excellent year for sparkling wine production, and in the hands of Leandro Nosal, Tinhorn Creek's head winemaker, some champagne-like magic happened.
Tinhorn Creek's 2018 Blanc de Blanc leads with a heaping dose of high-acid, tropical, and citrus fruit on the nose and palate. Along with lemon and apple qualities, the low sugar (5.9 grams per litre) makes this an ideal wine for an aperitif throughout the summer months. Thanks to the 36 months the wine spends aging on lees (the minimum amount of time vintage champagne spends on lees), there are ample brioche flavours and a rich mouthfeel to round things out.

On July 15th at 7:30 pm Tinhorn Creek Vineyards will host an unforgettable live concert featuring the iconic musician Steven Page, former frontman of the Barenaked Ladies. The concert will take place at the winery's outdoor amphitheatre where guests will experience an intimate performance while enjoying Tinhorn Creek Vineyards' award-winning wines paired with delicious treats from a selection of food vendors. Tickets are available now at tinhorn.com.