Bar Cart: Poli Distillerie Cleopatra Moscato Oro Grappa
The Veneto distillery's barrel-aged bottle marks grappa's future.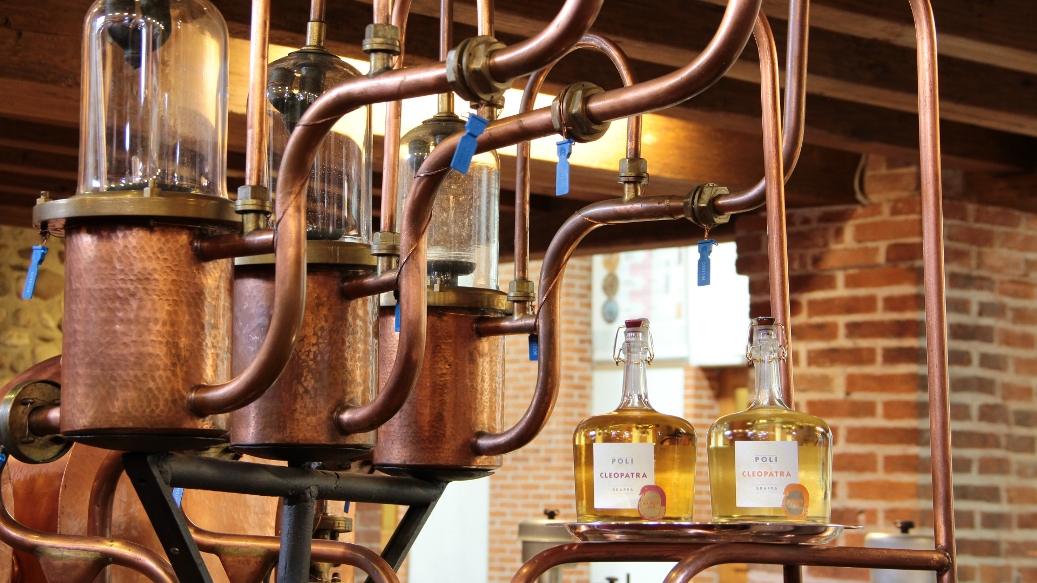 Grappa, made by distilling the grape pomace (skins and seeds left over from winemaking), is rarely mentioned in the same breath as the other great spirits of the world. With its reputation as an austere, unaged spirit consumed by nonnas and nonnos in a morning espresso or an evening digestif, the category has historically had a tough time catching on with consumers in the same way as vodka, gin, and whisky. However, grappa has seen an uptick in sales over recent years, a trend many attribute to the increased focus on high-quality barrel-aged and single-varietal bottlings.
One distillery at the fore of grappa's quality movement is Veneto's Poli, which is producing aged and single-varietal grappas alongside gin, vermouth, and even whisky. And while the distillery established by GioBatta Poli in 1898 has experimented with a diverse array of spirits, it has always aimed to make grappas that express the dedication and passion of their distillers. And now, by producing a number of serious barrel-aged and single-varietal grappas (often at the same time), Poli has achieved that.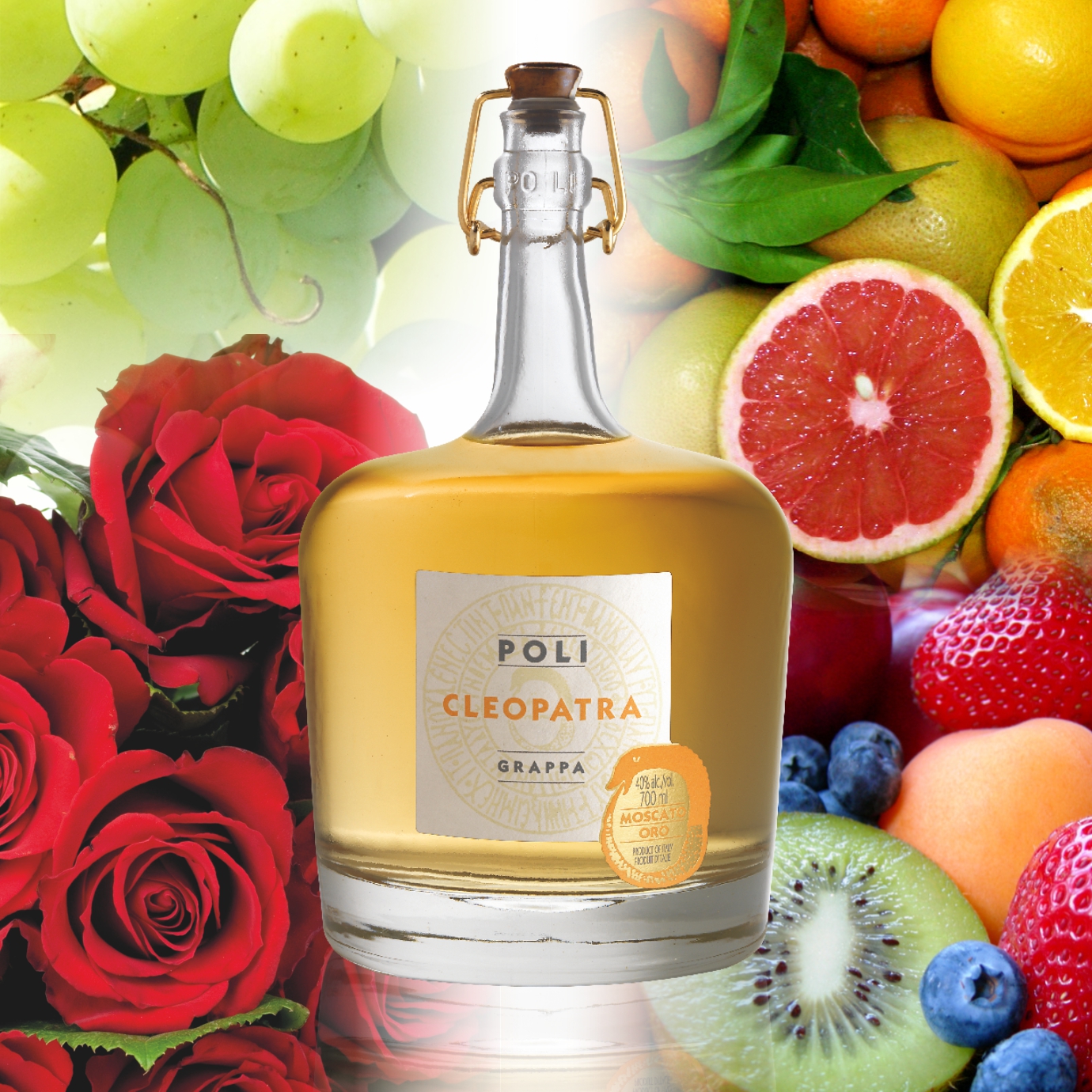 Poli's Cleopatra Moscato Oro grappa, dedicated to the Egyptian queen rumoured to have distilled gold, is an excellent introduction to the worlds of aged and single-varietal grappa. Far from the fiery, unaged liquors of the past, this spirit is golden in colour and on the palate. Thanks to the year it spends in oak barrels, Cleopatra Moscato Oro sings with tropical fruit aromas, honey, and a hint of tertiary spiciness. And by using the pomace of famously high-sugar moscato (muscat), the sharp edges traditionally associated with grappa are softened, providing a significantly more elegant experience than that spiked espresso shot.