Bar Cart: Hendrick's Gin Flora Adora
A gin inspired by the entire garden.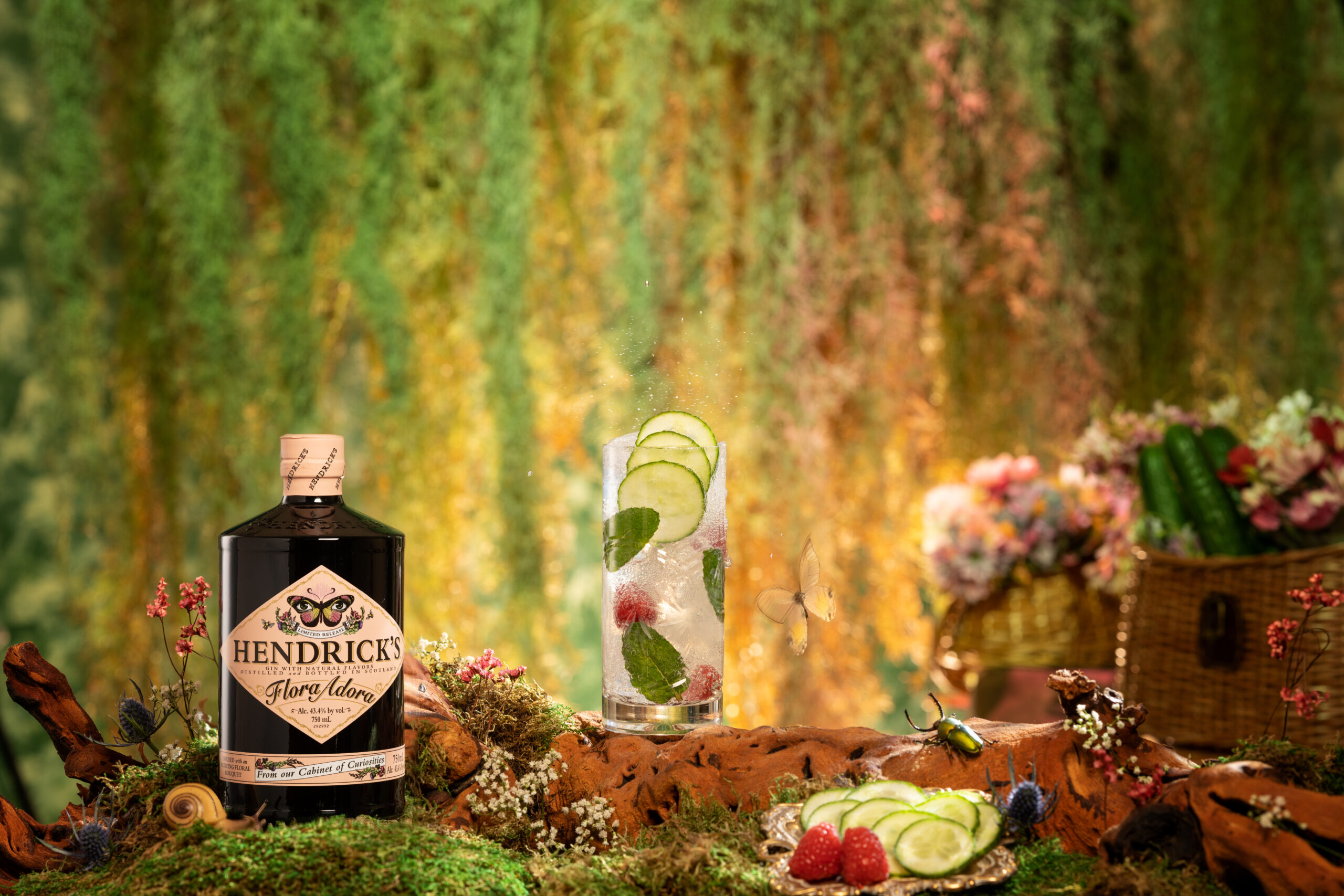 Regardless of seasonal preference, it's hard to compete with the aesthetic and aromatic beauty of a lush patch of flowers in summer. But flowers can also bring delicious flavours to the world of food and drink. Spirits like gin are perfectly suited to incorporating flowers into their already botanical formula, although while many brands have hopped on the rose gin train over the past few years, it wasn't until this year that a major gin brand has devoted an offering to the whole garden.
Hendrick's Gin's recent limited release Flora Adora, inspired by the pollinators that support summer's floral bounty, considers the whole garden. Lesley Gracie, master distiller at Hendrick's, noticed that industrious insects such as butterflies and bees preferred certain flowers to others, and those were chosen for inclusion in Flora Adora. Letting herself be guided by the garden's most important creatures, Gracie developed the recipe for a gin that honours summer's bounty in the deliciously peculiar way the brand is known for.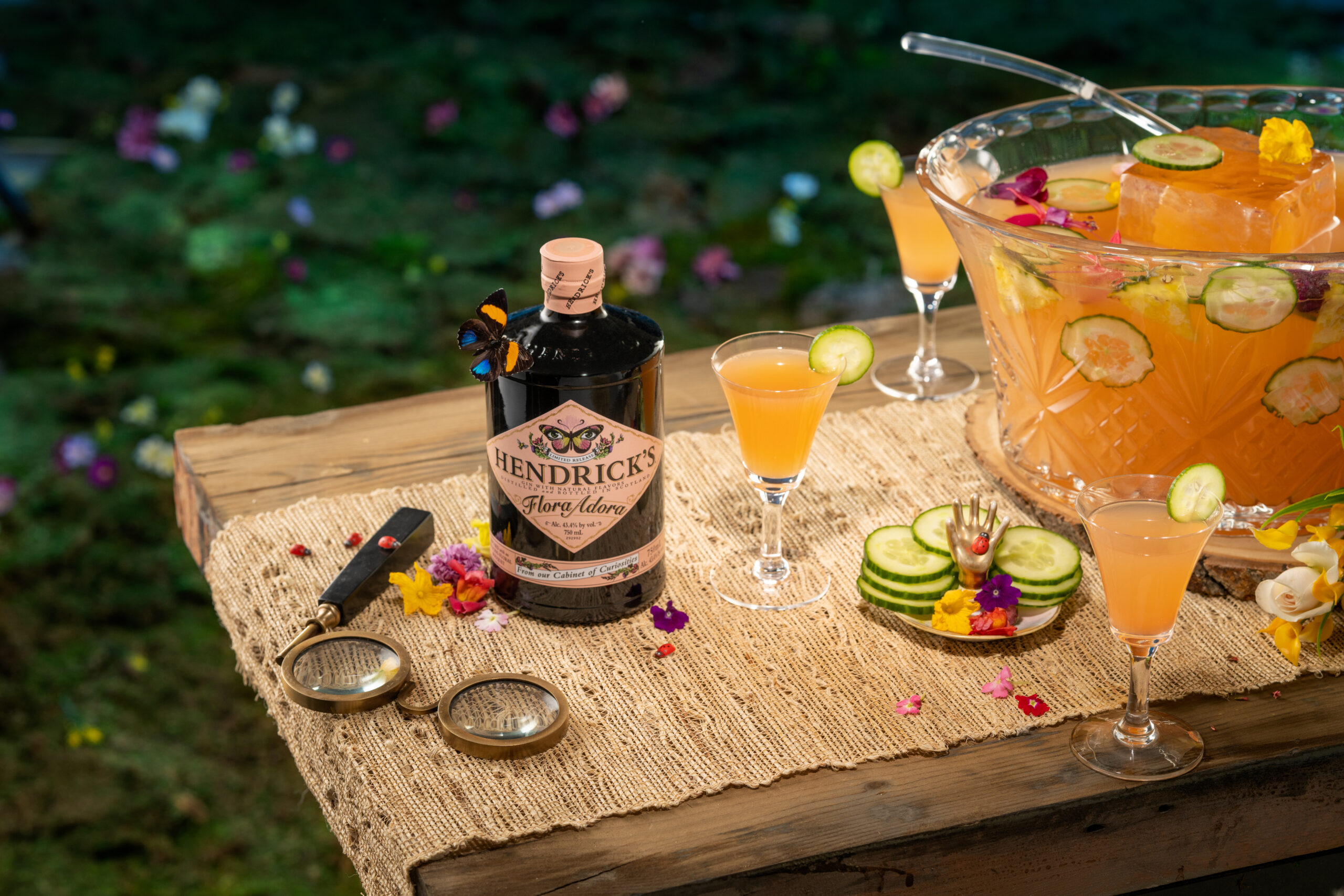 Building on the rose and cucumber backbone that brought Hendrick's' original gin its widespread popularity, Flora Adora embraces the extra rose petals, hibiscus, and lavender that have been added to its formula. Unsurprisingly, the nose bursts with floral aromas, leaving little room for the traditional gin botanicals to shine through. However, on the palate, this gin has an impressive depth of flavour. Moving from its floral qualities to honey and vanilla notes, as well as a stark bitter flavour that incorporates the vegetal notes of the flowers with juniper, Flora Adora shows that bees and butterflies know what's best.