High rent and hard water. Not necessarily the ingredients for a vibrant and unique coffee culture–you would think. But then maybe you're not familiar with Edmonton. There's a saying here that the water is so hard you can almost skate on it. But apparently hard water means higher minerality, which in turn means bigger flavour. It's one of the secret ingredients to what makes a cup of coffee in Edmonton special, according to Coffee Bureau's co-owner Peter West. With commercial leases being high, coffee shops also have popped up where you would least expect them. Take for instance West's locale, which occupies a sliver of a storefront in a dental building downtown, or Lockstock across the street, which takes over an underground pub during the day. A tour of Edmonton's coffee shops promises to challenge your preconceived notions of what's possible in a mid-sized prairie city.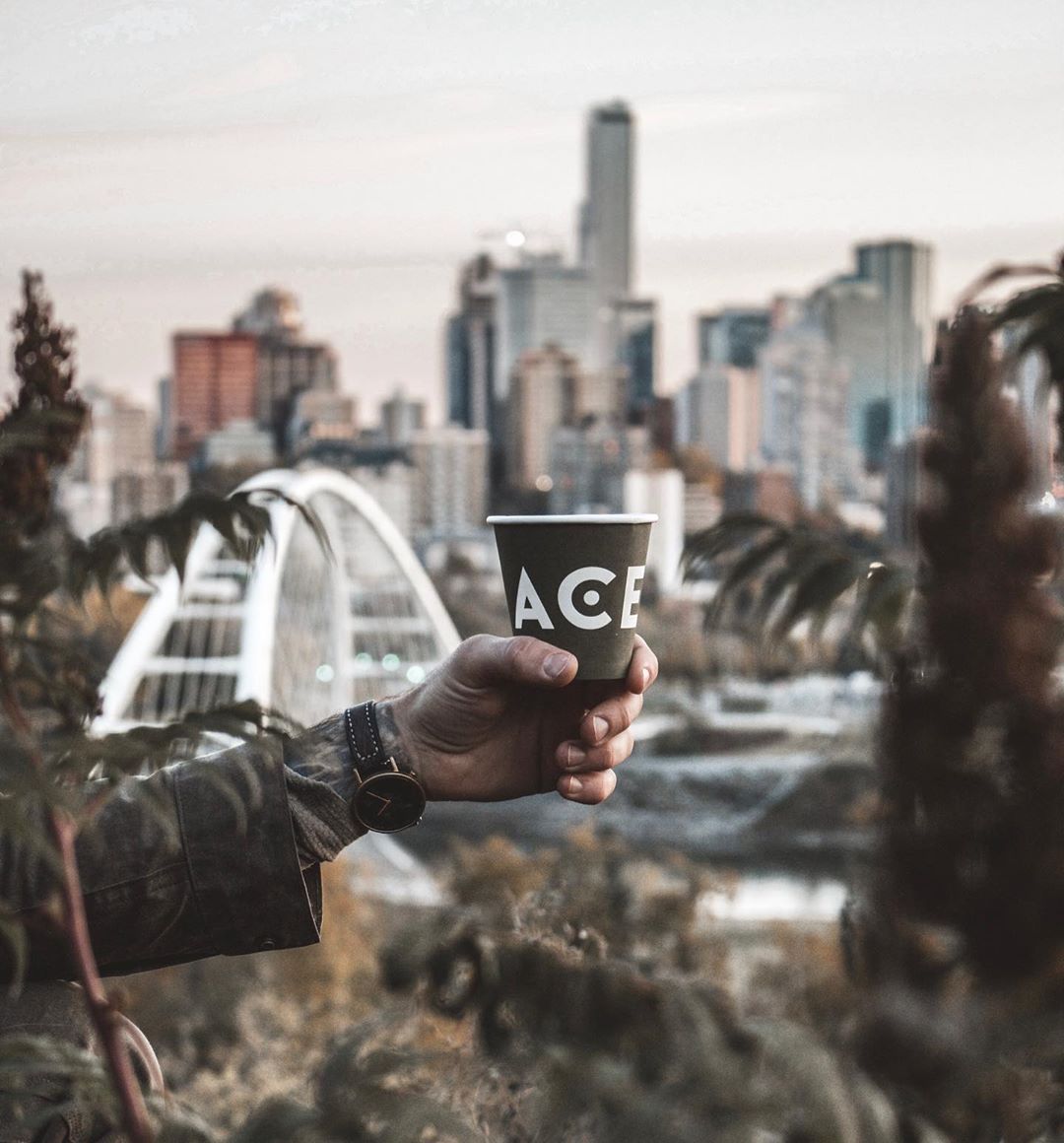 ACE Coffee Roasters
If you want to get to know Edmonton's coffee scene, you probably should start at the source: Joe Parrottino, who first introduced Edmonton to proper espresso-based coffee in the '90s. He's now considered by many to be the godfather of the local independent coffee shop scene. His latest venture is the wildly popular ACE Coffee Roasters, which supplies beans to a number of other shops around town (see below) and is well loved for its fully developed, traditional Italian flavour profile. The beautifully appointed roastery is tucked away off the beaten path in a hip new development in Ritchie—a charming neighbourhood just south of the commercial district of Whyte Avenue. Notably, Edmonton's much-loved university neighbourhood coffee spot Leva Cappuccino Bar, which Parrottino opened in 2003, has recently rebranded as a second ACE location.
Coffee Bureau
Coffee Bureau is like the kitchen at every house party you've ever been to. It's small and busy and the place to be. It caters to the eclectic downtown crew, from young professionals looking for a quick cup to go to touring musicians looking to recharge after a long night at the Starlite Room around the corner. With friendly co-owners Peter West and Cristiane Tassinari there most days, this place has a devoted crew of regulars who love the consistency of service and quality of the locally roasted ACE coffee. Contemporary in its aesthetic and vibe, Coffee Bureau is the kind of place that's not afraid to be traditional in its coffee.
Transcend
Founded in 2006 by Poul Mark, Transcend pioneered third-wave coffee in Edmonton, and people just can't get enough. In fact, it now has three locations to prove it. Far from just a coffee shop, it is a well-respected roastery and has become a full-on education centre for coffee lovers. Transcend recently even redesigned its packaging with handy colour-coded flavour profile categories, which help the average joe better navigate the overwhelming world of bespoke coffee. Enjoy the best people watching in town at the Garneau location—a sunny fishbowl on a southeast corner of the historic Garneau Theatre building. Right by the University of Alberta, it might be hard to find a spot to sit around exam time. But it's the perfect place to grab an extra jolt before a show at Metro Cinema next door or on your way to the farmers' market.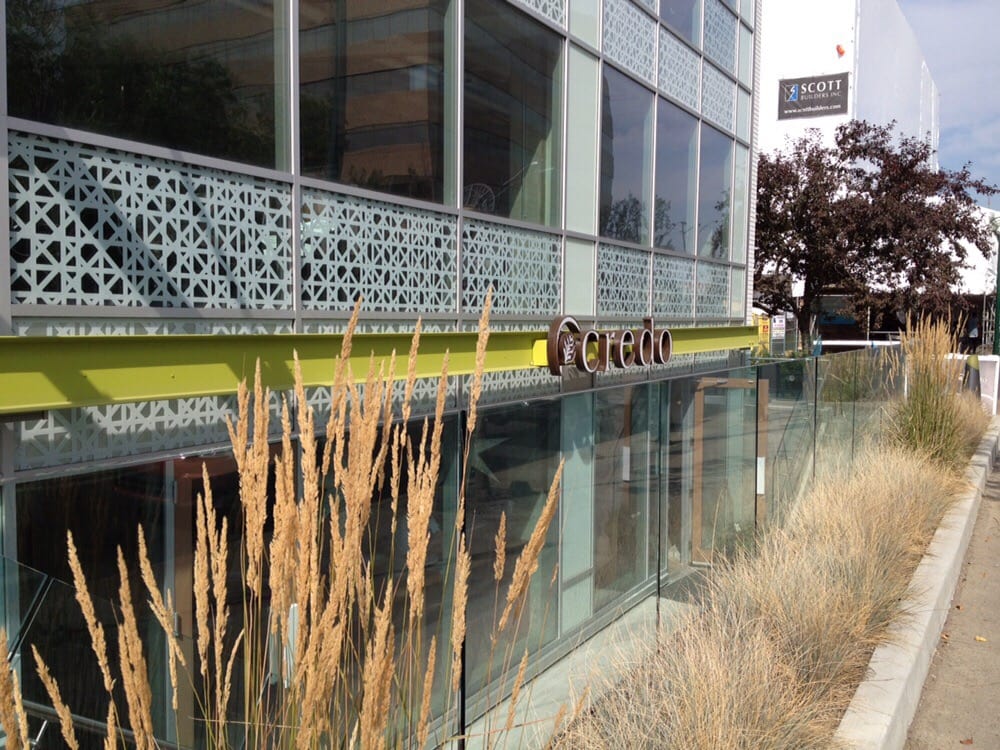 Credo
In the past few years, 124 Street has become a serious destination for people who want to leave the car at home and discover by foot what new local businesses have to offer. Next to foodie favourites like Duchess Bake Shop, Meuwlys Artisan Food Market, and Bloom Cookie Co., Credo fits right in and makes for the perfect pit stop to recharge during a busy day of shopping. For an underground haunt, it's surprisingly bright and spacious, with ample seating and room to put down shopping bags. Enjoy an ethically sourced cup by Toronto's Detour Coffee Roasters alongside one of Credo's legendary house-made cheddar jalapeno cornmeal muffins.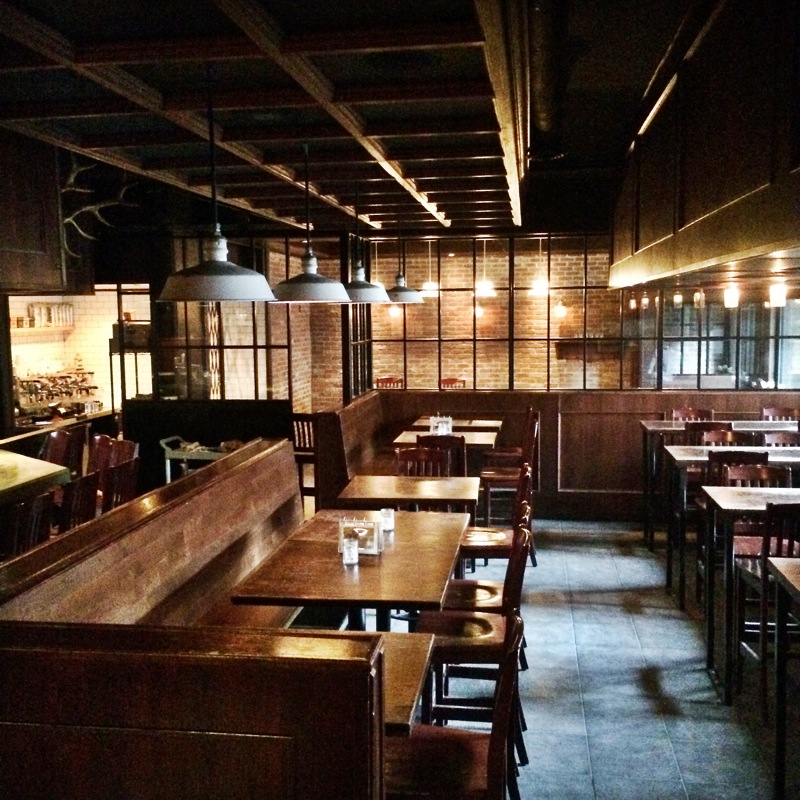 Lockstock
Beloved bar by night, surprisingly sunny and welcoming subterranean coffee shop by day. In a time when cold minimalism still reigns supreme, walking into Lockstock's warm, wood-panelled space feels like a welcome reprieve. Slide onto one of the wooden benches and you won't want to leave for hours. The Italian-inspired coffee is reliable and expertly handcrafted, but owner Jesse Gado's house-made treats really steal the show. Come for the olive oil cake, stay for the life-changing Kouign-amann or breakfast sandwich—at which point, you might as well stay for a pint when the pub (a.k.a. Red Star) opens up.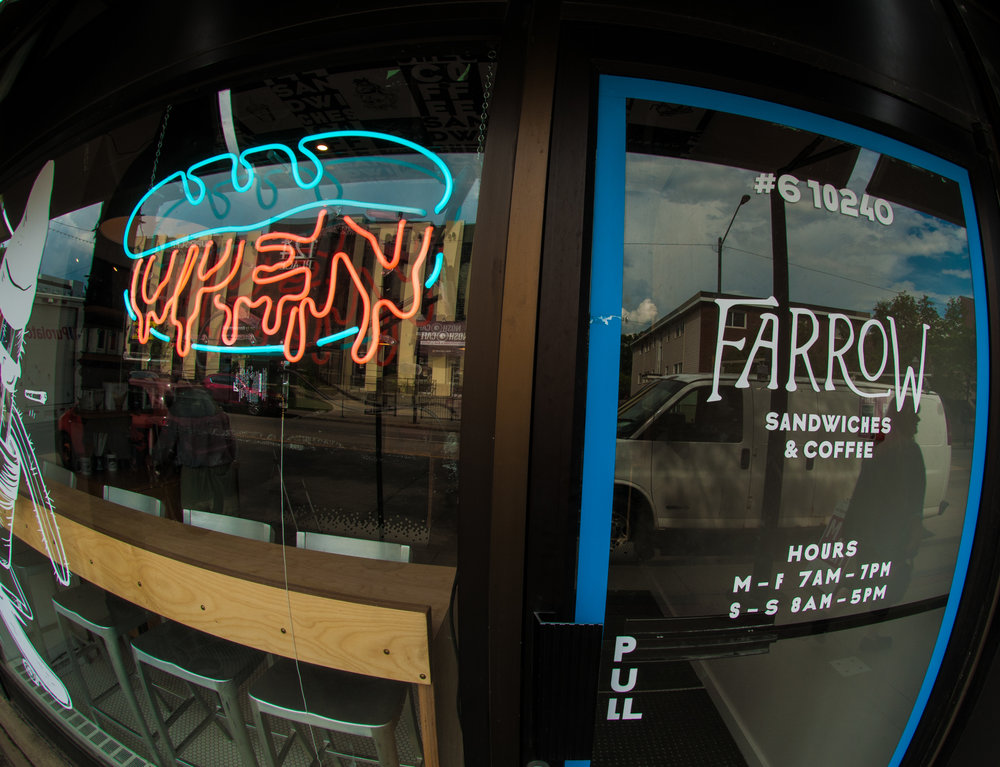 Farrow
Primarily known for its wonderful and often wacky breakfast sandwiches, Farrow is also the only place in town dedicated to the pour-over—and it's mastered it. At the original 109th street location, they host a rotating selection of roasters—like Middle State, Kuma, Stumptown, or Fernwood, to name only a few—which makes it always a fun place to discover new favourite varietals. Aside from the Fetco drip-brewed coffee, you can also choose from a variety of slow brew methods, including Chemex or AeroPress. But your best bet on a hot summer day is the cold brew on tap. Soak in the grunge vibe on one of the limited stools at the counter or, even better, at one of the picnic benches outside.
For more great coffee shops across Canada, click here.
To discover more Canadian coffee roasters, click here.
_________
Never miss a story. Sign up for NUVO's weekly newsletter.