A New Base for Wine Tours of Burgundy
Dijon's wine-centred Hôtel du Palais.
A successful pilgrimage demands good accommodation, and a wine pilgrimage is no exception.  Burgundy is among the world's most popular destinations for wine-lovers, with its famous villages punctuating the 60-kilometre Route des Grands Crus that runs from Dijon south to Beaune, then on to Santenay. The dozens of storied appellations include Gevrey-Chambertin, Meursault, Montrachet, Nuits-Saint-Georges, Volnay, and Vougeot.
Of Burgundy's two main towns, Beaune is known as the capital of wine and Dijon as the capital of gastronomy, but both are central to Burgundy's wine culture. Beaune and the much larger historic centre of Dijon were included when UNESCO designated Burgundy's vine-covered slopes a World Heritage Site in 2015.
Since then, Dijon has raised its profile as a centre of both wine and food with the May 2022 opening of the fabulous Cité internationale de la gastronomie et du vin, a vast showcase of the region's gastronomic offerings. It adds another destination to Dijon's many excellent restaurants and wine bars, not to mention the imposing Palais des ducs et des États de Bourgogne and other historic sites in the heart of the city.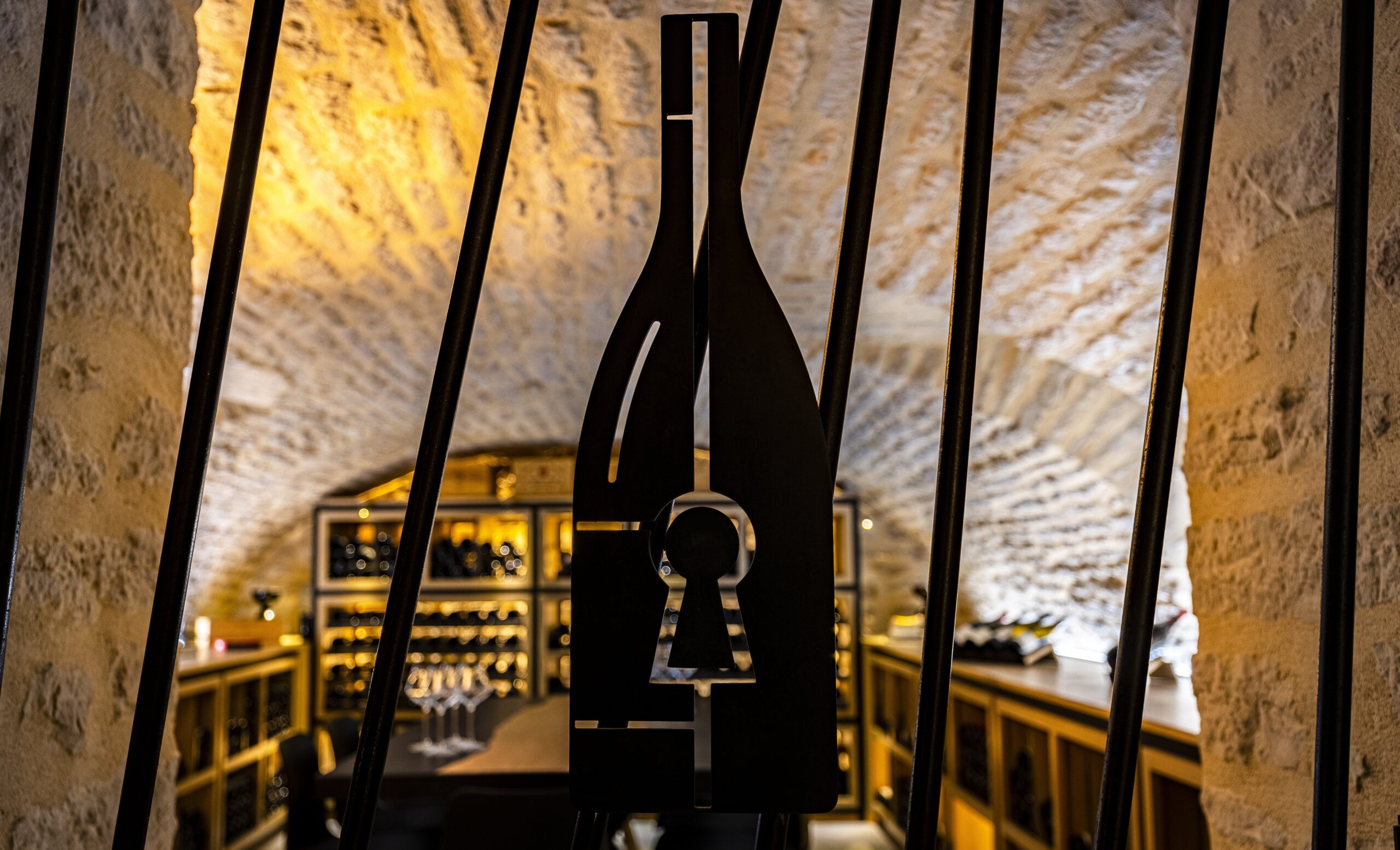 So the opening of the newly renovated Hôtel du Palais, in the centre of Dijon, is well timed. Located on a narrow street two minutes' walk from the Palais des ducs et des États de Bourgogne and within walking distance of scores of restaurants, the Hôtel du Palais is boutique accommodation that caters to wine-lovers. The nine-room, 19th-century hotel was fully renovated before reopening early in 2022, and the rooms have been given names reflective of Burgundy's gastronomic heritage, such as Chardonnay, Pinot Noir, Moutarde, and Cassis.
The new owners are Sébastien Maurin and Eve Lamy, both of whom have backgrounds in food, wine, and hospitality. Lamy, a graduate of the Institut Paul Bocuse, has worked in hotels in Asia and managed bakeries in France and restaurants in New York. Maurin graduated from the Curnonsky Hospitality School before working in London and Paris and opening a wine bar in Pommard. The two partners have channelled their experience and their passion for Burgundy into the Hôtel du Palais, which combines exceptional hospitality with carefully curated wine tastings and expertly informed wine tours, which are available to anyone, whether or not they are staying at the hotel.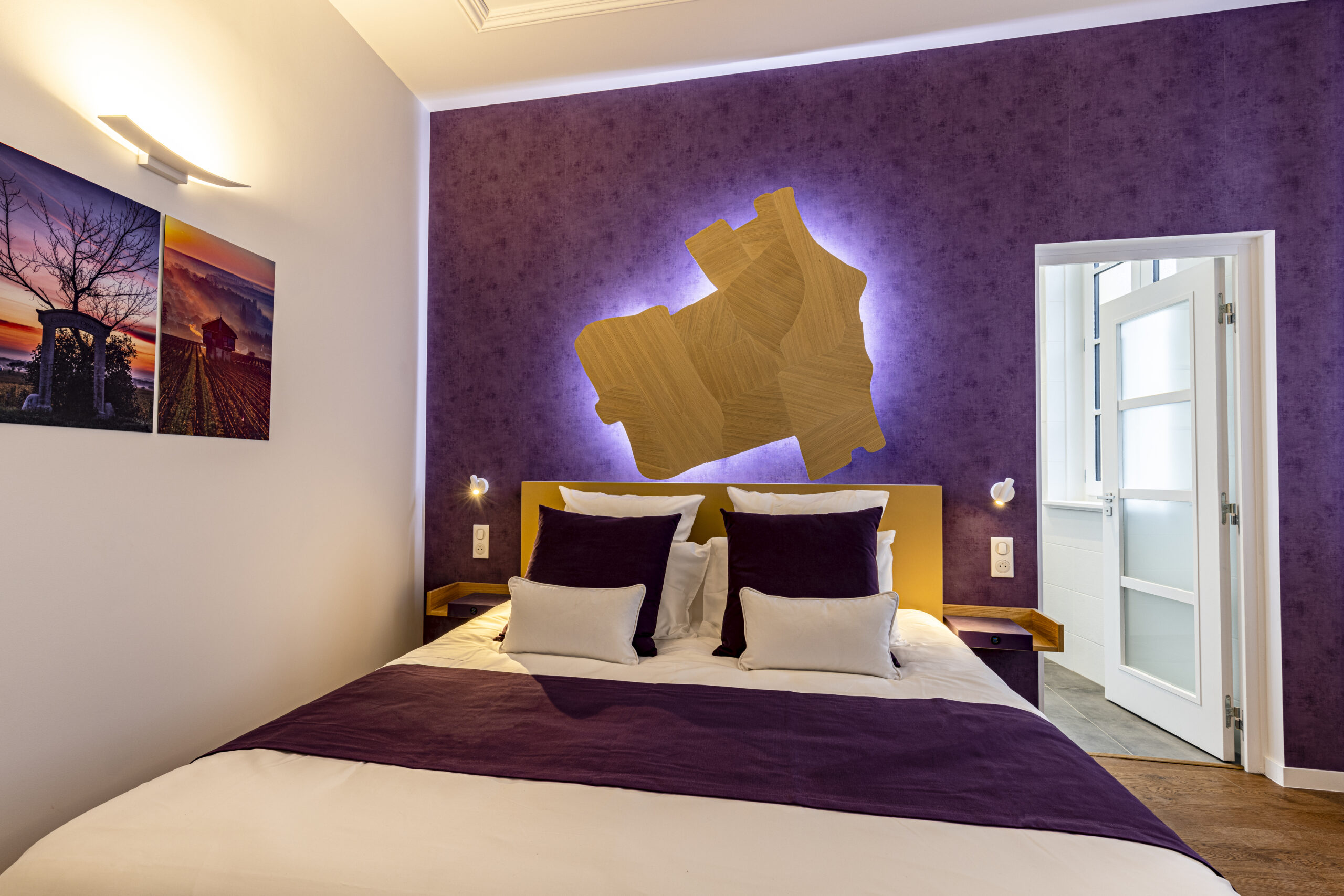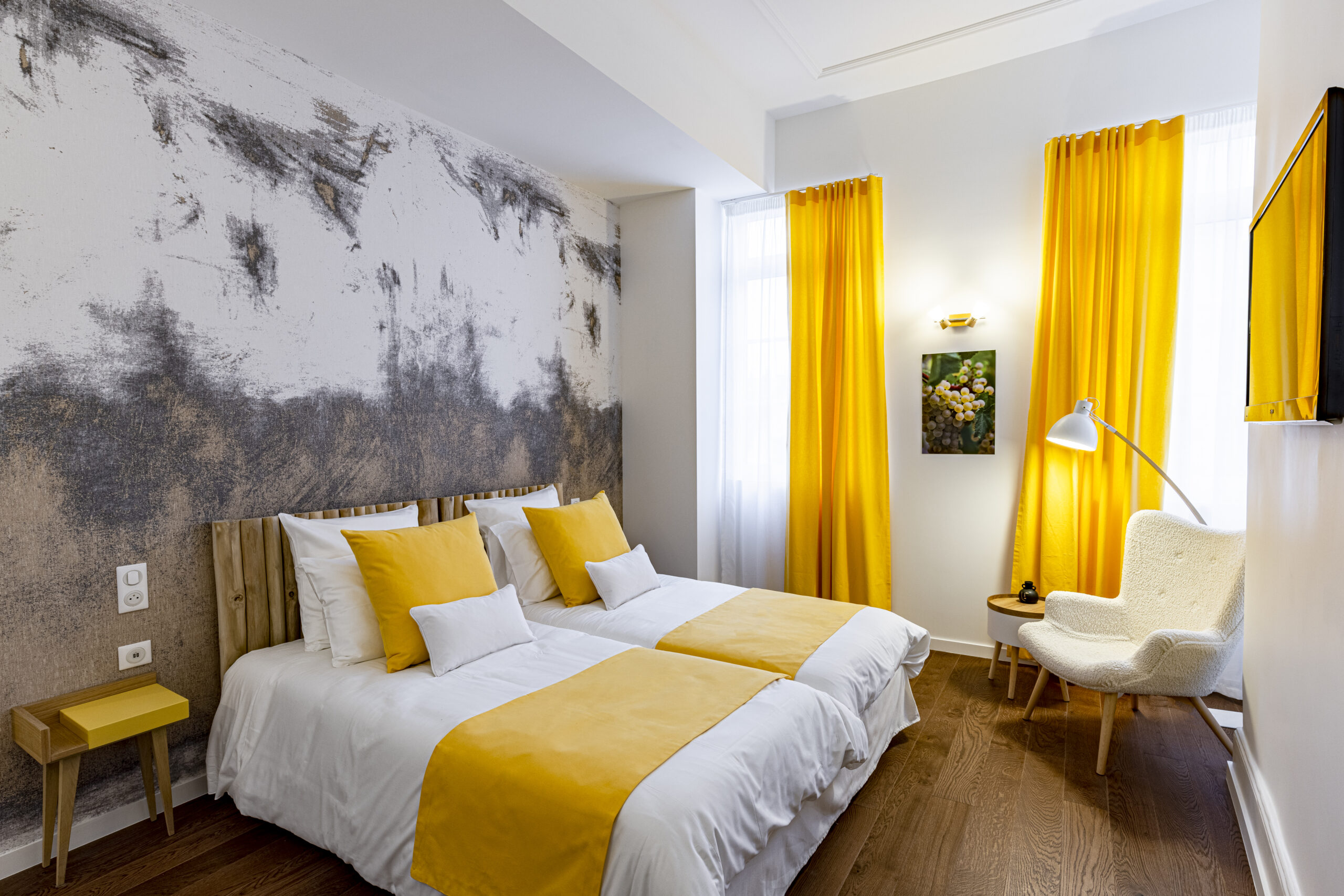 Wine tastings are held in the hotel's beautiful, vaulted cellar that dates to the early 1500s. It holds about 2,500 bottles from 200 of Burgundy's appellations and climats (named vineyards), ranging from regional appellations to some of Burgundy's most prestigious Grand Crus. Maurin curated the collection, which emphasizes organic, biodynamic, and natural wines—"the kind of wine I personally like to drink," he says.
Scheduled wine tastings include an introduction to Burgundy's wines, with whites and reds from the various tiers, including top-ranked Grand Crus. More focused tastings can be customized by request, and there are also wine and food pairing sessions and presentations by winemakers with tastings of their wines.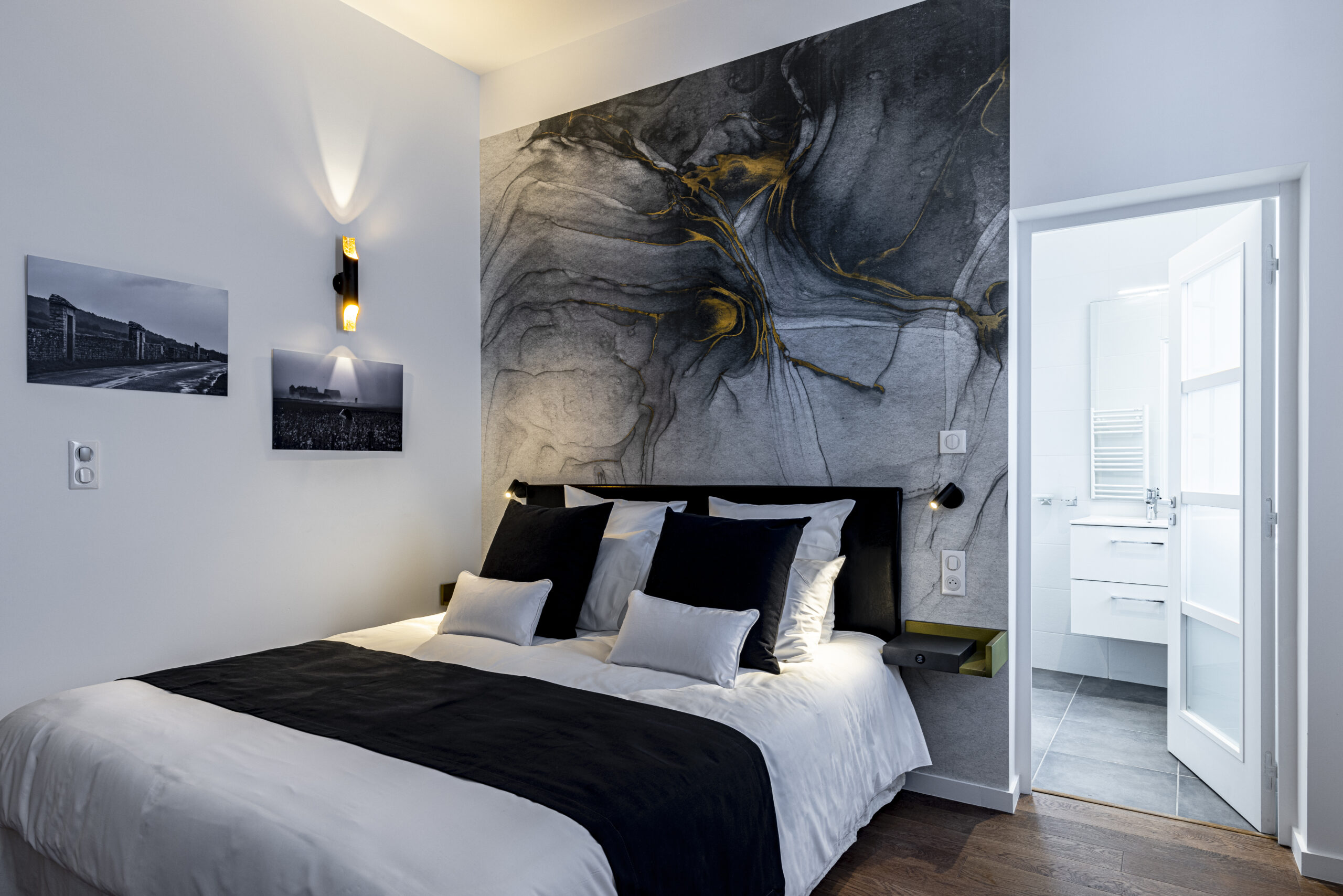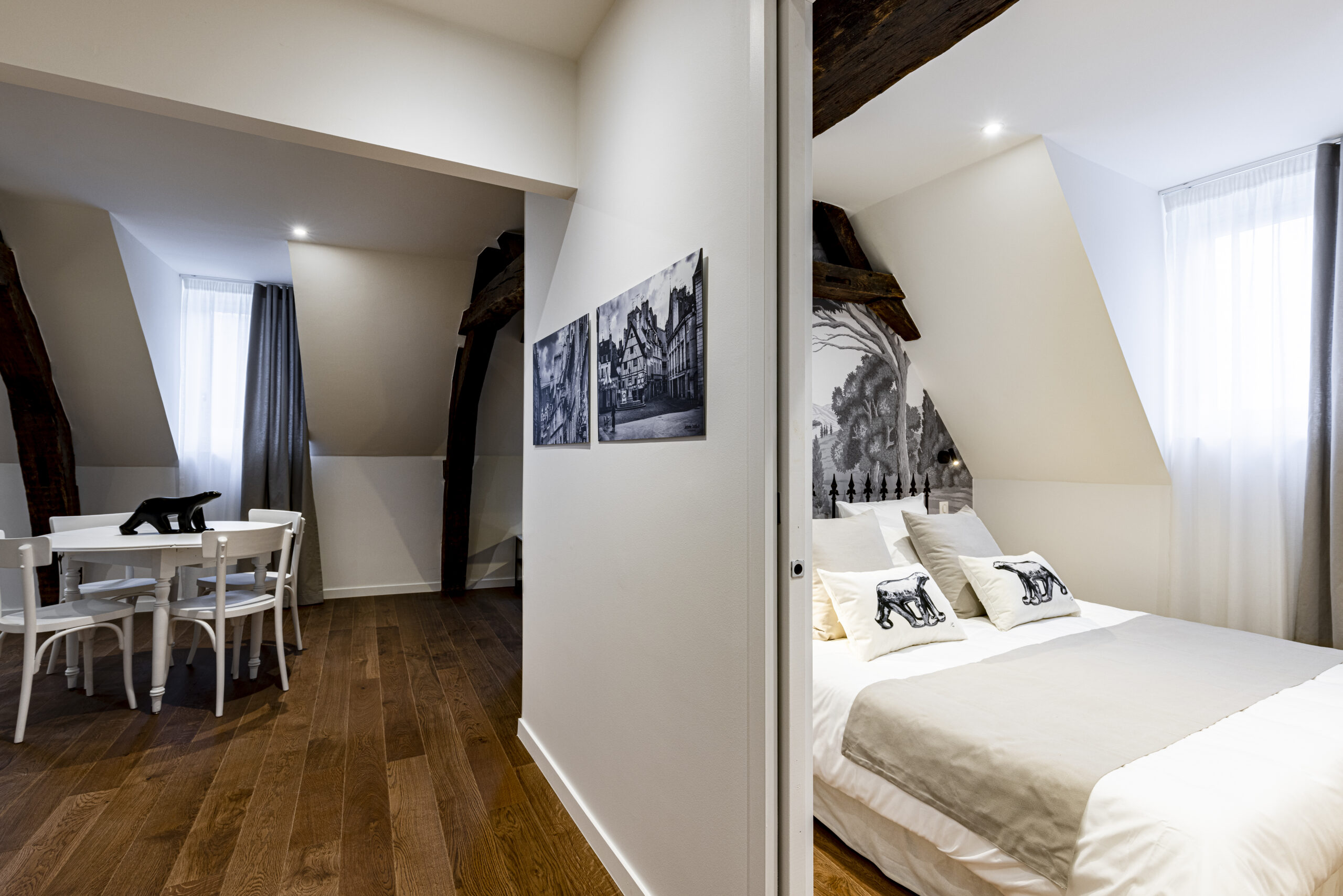 If you find one of the wines irresistible, all the bottles in the cellar are available for purchase. Sébastien Maurin says that despite soaring prices for Burgundy's wines, he is able to offer his at reasonable prices by sourcing them directly from the producers rather than through third parties. It also guarantees the provenance of the wines.
There are several scheduled half- and full-day wine tours that set out from Dijon and Beaune, often following the one-lane roads that separate vineyards on the famous slopes. You can also customize tours to your own specifications for individuals or small groups. One option is a personalized, day-long tour of one of Burgundy's subregions (such as Chablis or the Côte de Beaune), with tastings and a picnic lunch among the vines or at a winery.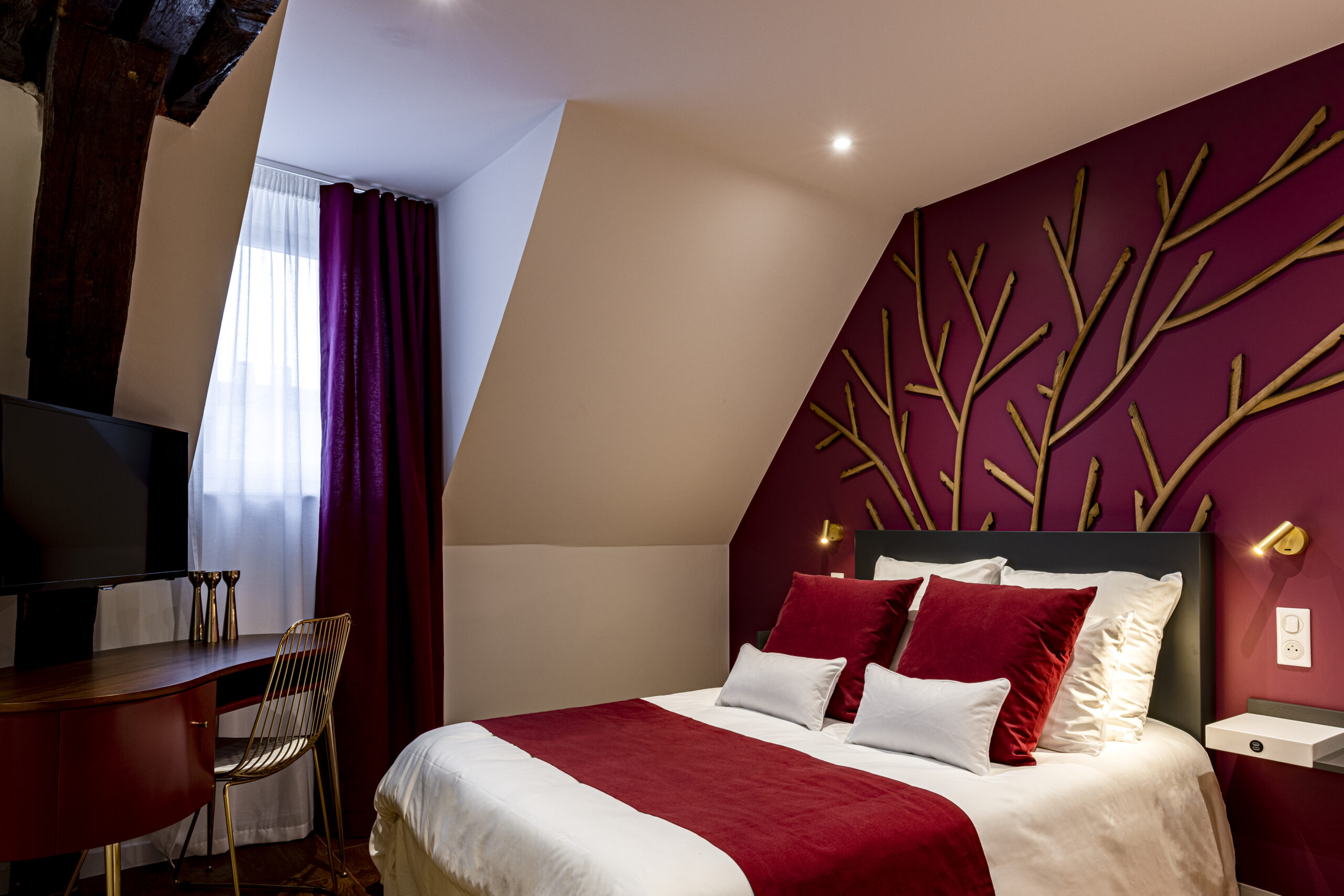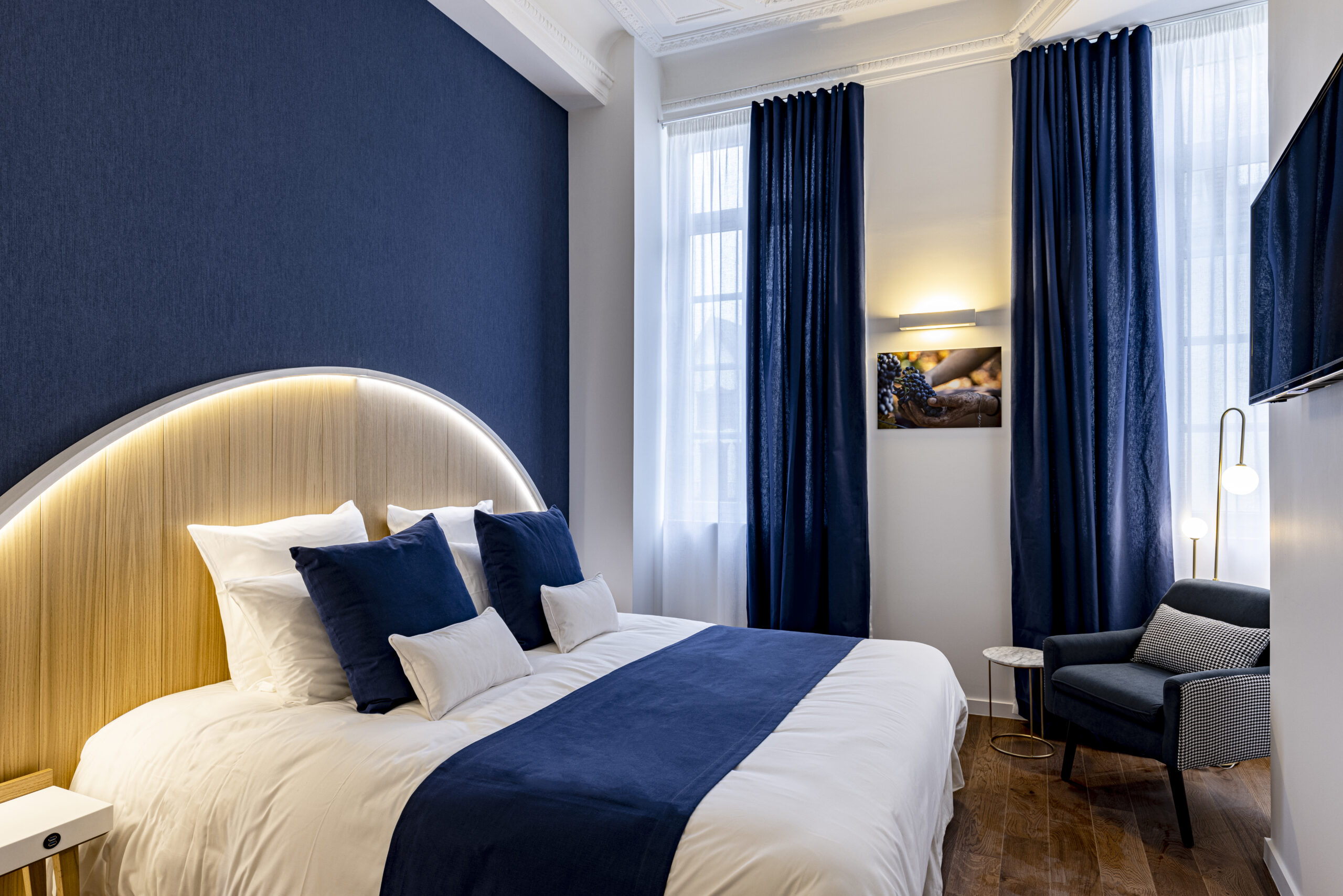 Maurin chauffeurs groups in a 1967 vintage VW Combi and two four-by-fours, each carrying a maximum of six passengers, for these trips through the vineyards, with cellar stops for tasting wine. Again, tours are open to anyone, not just guests of the Hôtel du Palais. Like the tastings, the tours are offered in French and English.
More than a hotel, the Hôtel du Palais makes exploring Burgundy and its wine and cuisine a pleasure—not a claim easily made these days, when travel can present so many challenges.