A Royal Cocktail From Empress 1908
A fresh, springtime cocktail using the brand's new Elderflower Rose Gin.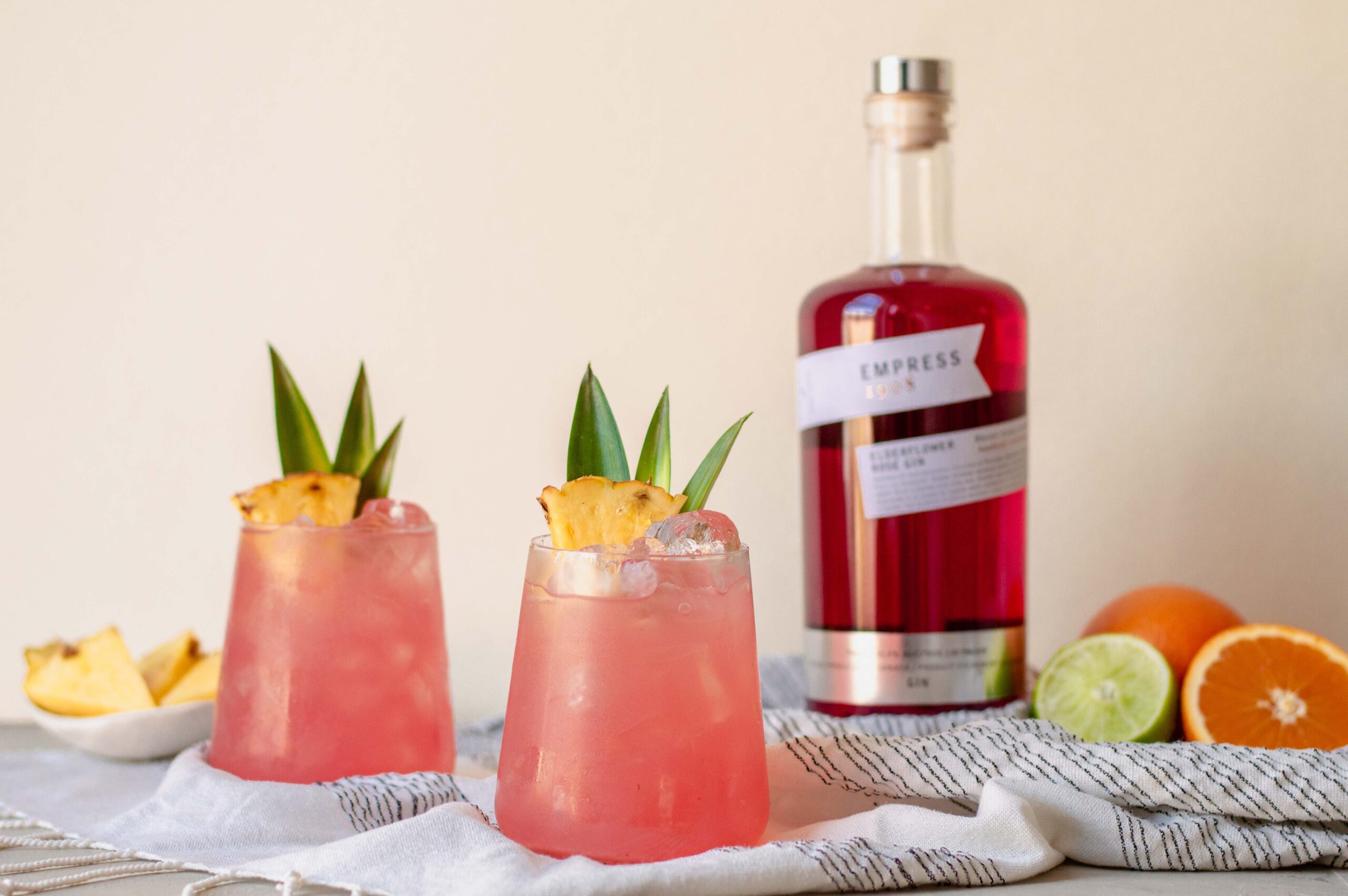 Empress 1908 Indigo, the colour-changing gin inspired by Victoria's fabled Fairmont Empress Hotel, has just gained a stablemate with the release of Empress 1908 Elderflower Rose Gin. Now widely available across British Columbia and coming soon to Alberta, Empress 1908 Elderflower Rose honours Victoria, known as The City of Gardens, and NUVO has a fantastic cocktail recipe with which to celebrate its release. With just a splash of the delicious new spirit, a medley of fruit juices, and some orgeat, this Royal Holiday cocktail will make you feel as regal as a stay at the Empress.
Ingredients
2 ounces Empress 1908 Elderflower Rose Gin
1 ounce orange juice
1/2 ounce pineapple juice
1/2 ounce fresh lime juice
1/4 ounce orgeat
Method
Shake all ingredients with ice.
Strain over crushed ice in a rocks glass.
Garnish with pineapple fronds and slice.