A Dip for the Whole Family
Hānai's Tess Bevernage conjures her Hawaiian childhood with this kamaboko dip.
Tess Bevernage, co-owner and chef at Vancouver's hit Hawaiian restaurant Hānai, knows a thing or two about feeding a party. "Growing up in Hawaii, family parties are a big part of your upbringing. These not only include your immediate family, but include the many aunties and uncles (and their families) that you gain as part of the culture of the Hawaiian Islands," she says. "Lots of people in one place always means lots of food—potluck style." And like any good party, a Hawaiian family gathering needs its dips. Bevernage is particularly fond of those made with whimsical, crunchy kamaboko and served with Ritz Crackers. Below, Bevernage has provided her own recipe for NUVO readers.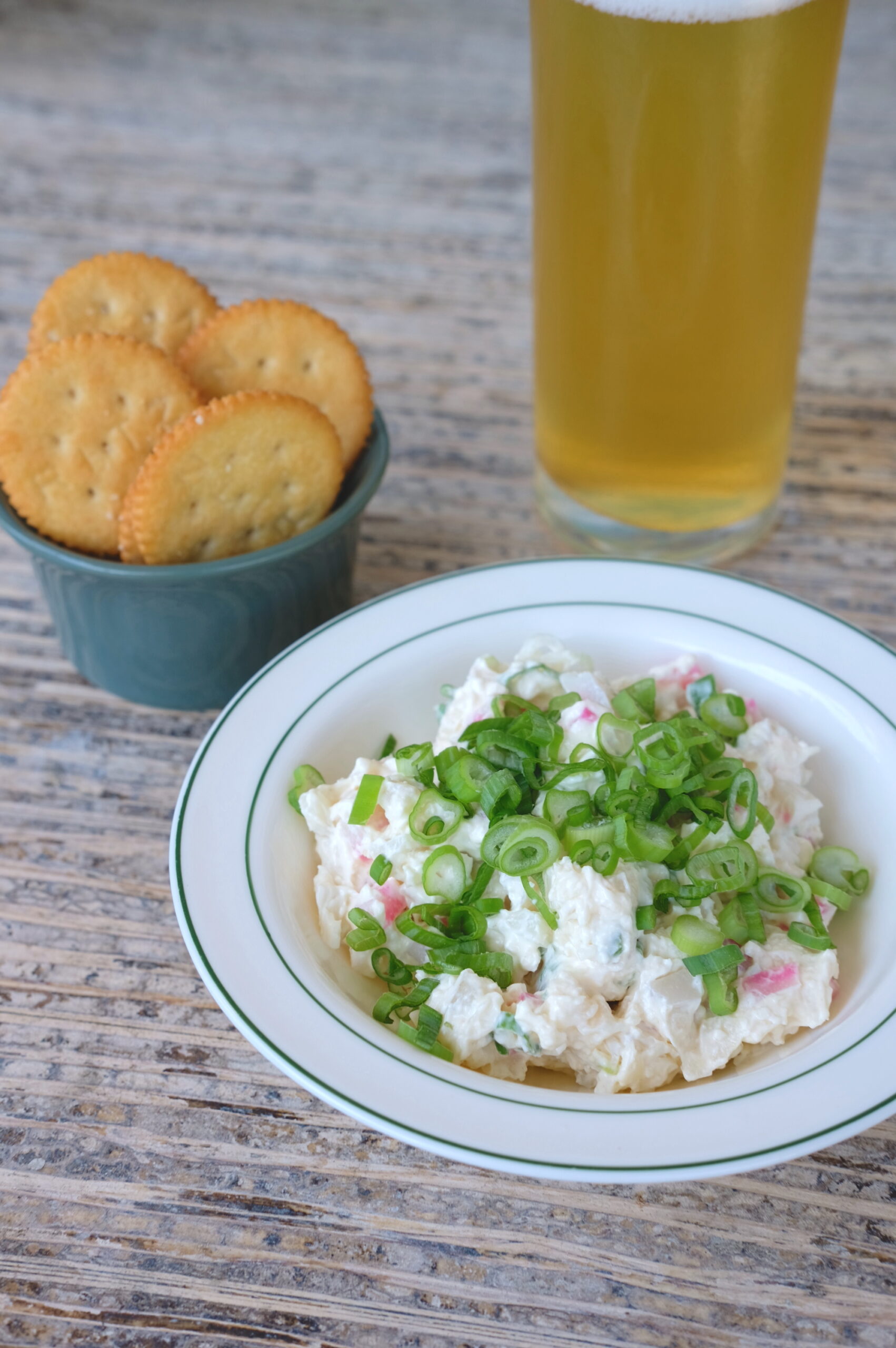 Ingredients
1 pink kamaboko (frozen)
1 can whole water chestnuts
8 ounces cream cheese
1 cup Kewpie mayo (regular works, too)
5 green onions
1 teaspoon dashi powder
1 teaspoon salt
1 box Ritz Crackers
Method
Remove the kamaboko from the freezer to defrost slightly but not completely. At the same time, remove the cream cheese from the fridge to let soften. Once the kamaboko is slightly defrosted, cut slices lengthwise and then into chunks of desired size.
Drain the water from the water chestnuts. Mince them slightly smaller than the kamaboko pieces but still large enough to enjoy their amazing crunch.
Chop the green onions. Set aside 1/4 to use for garnish later.
Once the cream cheese has softened, mix it with the mayo using a stand mixer or a whisk.
Once the mayo and cream cheese are combined, add the kamaboko, water chestnuts, green onions, dashi power, and salt. Mix until just evenly distributed and then put it into a container in the fridge for 30 minutes before serving.
Serve in a bowl with some green onions for garnish and Ritz Crackers.