3 Luxurious Ecocentric Retreats in Australia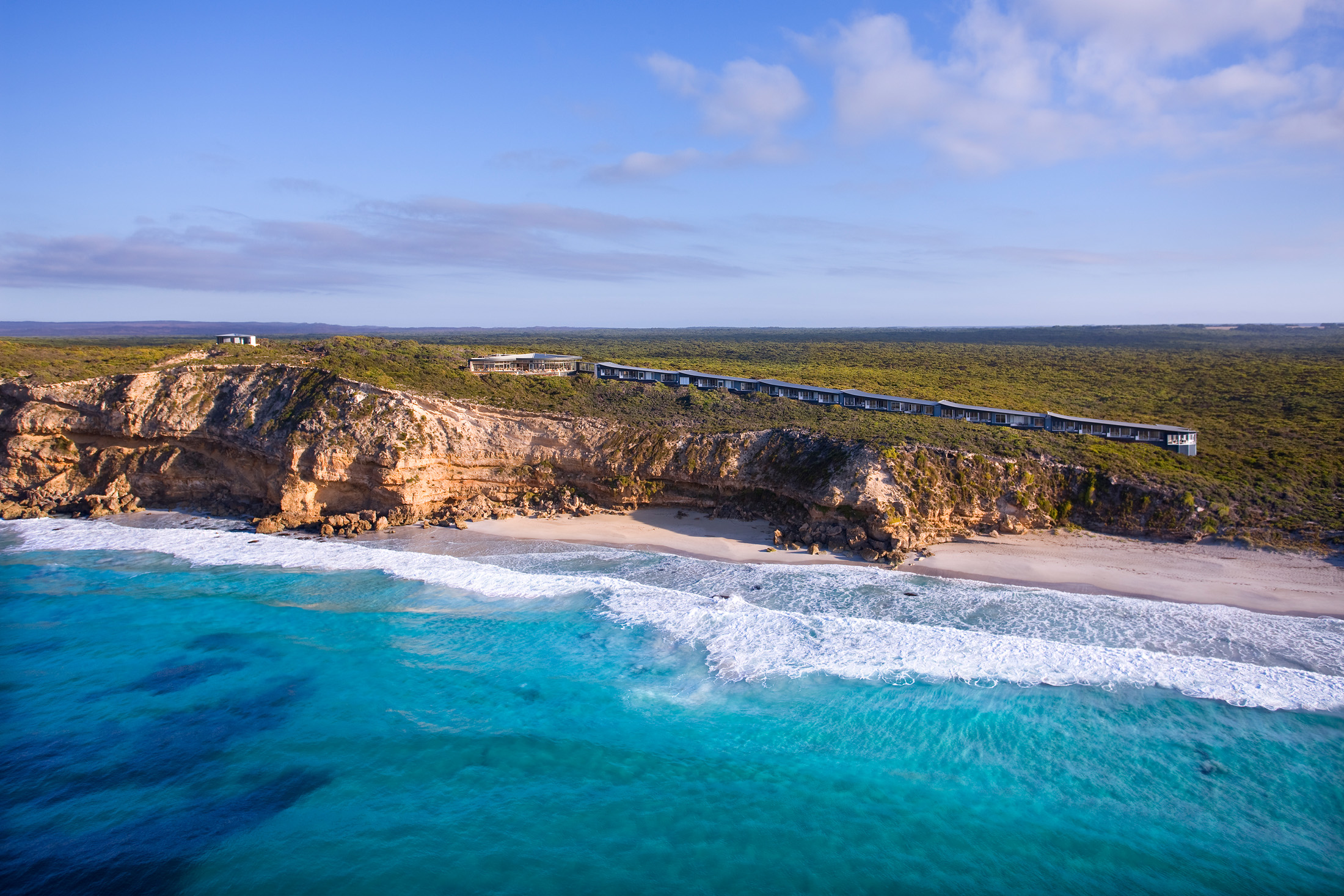 The pandemic hit the world of travel hard. With lockdowns, border closures, and plenty of restrictions, the idea of taking a vacation became somewhat elusive. However, that is starting to change. Australia has recently announced that they will open their borders to vaccinated Canadian travellers on February 21, 2022. In light of this exciting news, here are three luxurious ecocentric retreats to add to your list.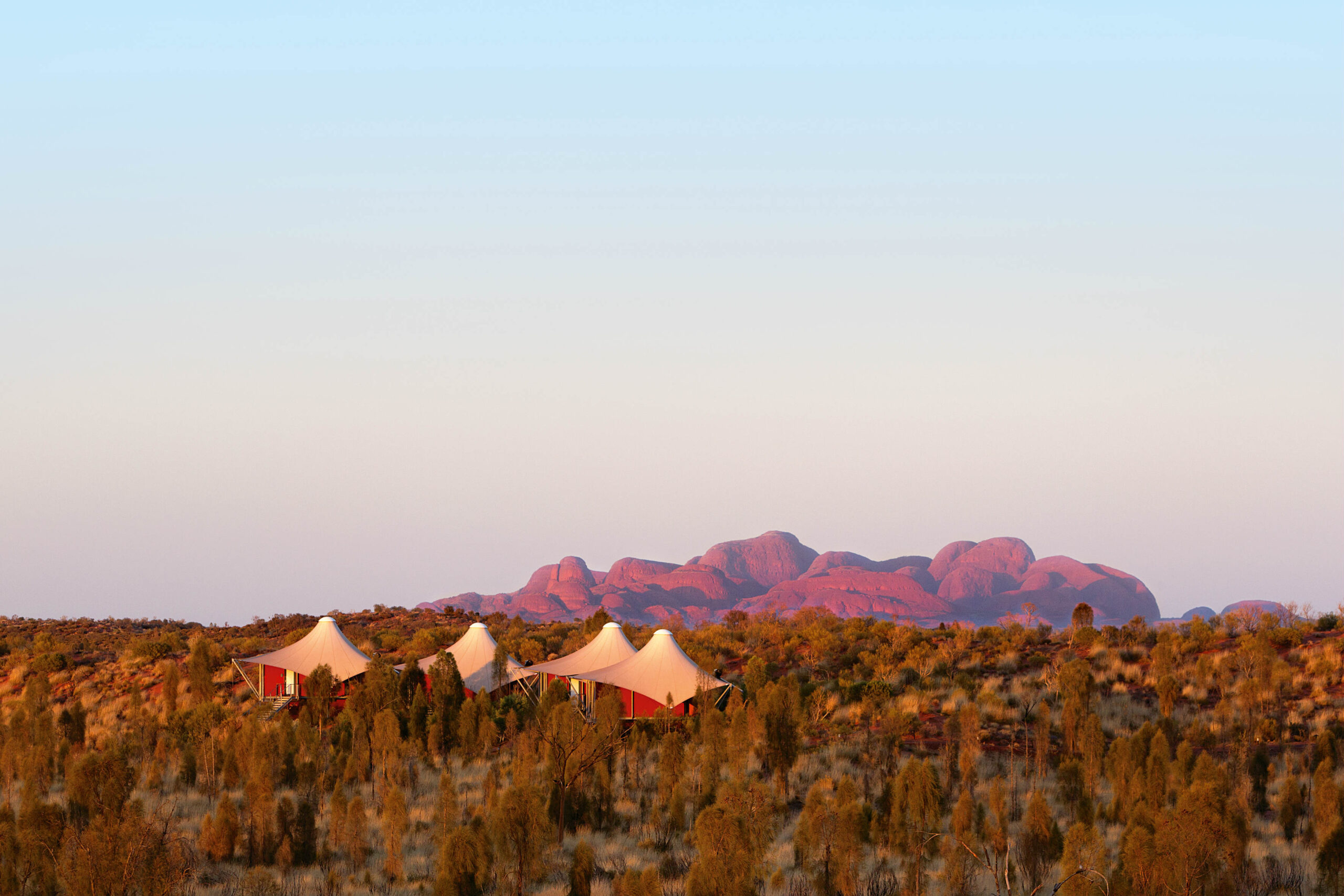 On their 2014 Australian tour, Prince William and Kate Middleton spent a night at Longitude 131—an opulent tented safari camp in the Australian Outback. It may seem incongruous that the Royal couple chose to sleep in the notoriously harsh Australian desert, but in fact, a stay at Longitude 131 is about as far from a "roughing it" outdoors-y experience as one can get. Forget pitching tents and making s'mores; this is not your dad's camping trip. Longitude 131 is the only Australian accommodation that faces Uluru (or, "Ayers' Rock"), the legendary, much-photographed, rust-red sandstone monolith rising from Uluru-Kata Tjuta National Park. From their tents, guests are treated to sublime views of this celebrated spiritual apex and UNESCO World Heritage site.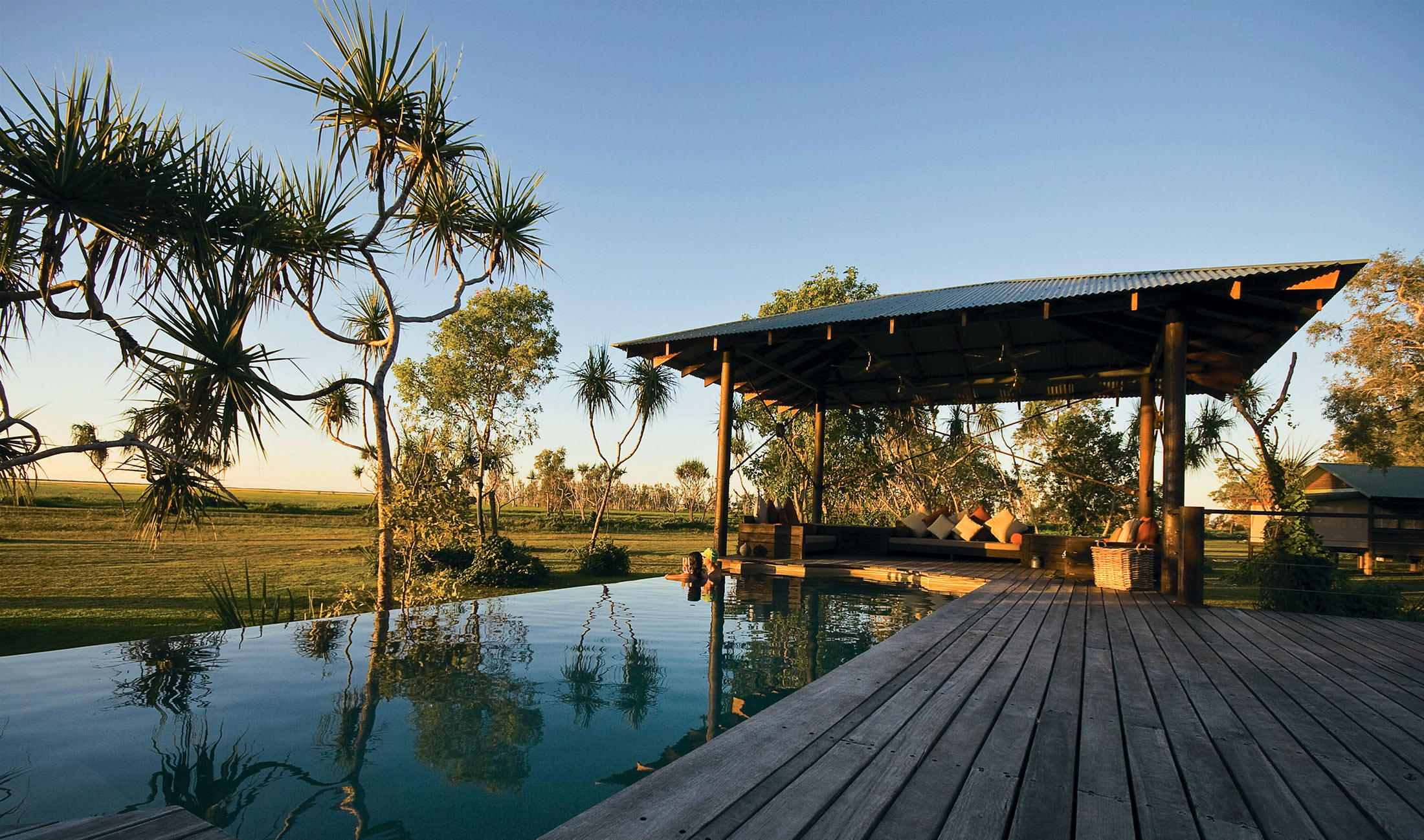 Bamurru Plains is an eco-resort situated on a property known as Swim Creek Station, a 300-square-kilometre home to farmed cattle and water buffalo, as well as wild animals aplenty. The property is inspired by an African tented camp, with one communal building for dining and lounging (outfitted with a fully stocked self-serve bar) and an adjacent patio with a swimming pool. Guests sleep safely inside 10 rustic-chic bungalow tents—which have doors, not zippers—decked out with plush beds and spacious bathrooms. Close-to-nature intimacy is provided by mesh walls—inhabitants can see out, but the outside cannot see in—allowing the sounds of the wild to permeate each tent. A connection to the land is heightened by the lack of technology: no TVs, no cell reception, no Wi-Fi.

In 2020, Southern Ocean Lodge was destroyed by aggressive bush fires that spread across the western end of Kangaroo Island in January 2020. The rebuild of the resort is near completion and will soon begin a new journey, with plans to reopen in late 2022 or early 2023.
Coastal glamour and outback adventures await at Australia's unparalleled Southern Ocean Lodge on Kangaroo Island. Less than 15-kilometers off the coast of South Australia, the continent's third largest island is a choice hideaway for all-inclusive luxury seekers and bucket list dreamers who are looking to surround themselves with vast stretches of rugged and beautiful protected nature reserves. From the private chauffeur pickup and drive through an exclusive entranceway past spiky balls of echidnas waddling towards the award-winning sanctuary, it is immediately clear: the super lodge is anything but ordinary.