Australia's unparalleled island retreat.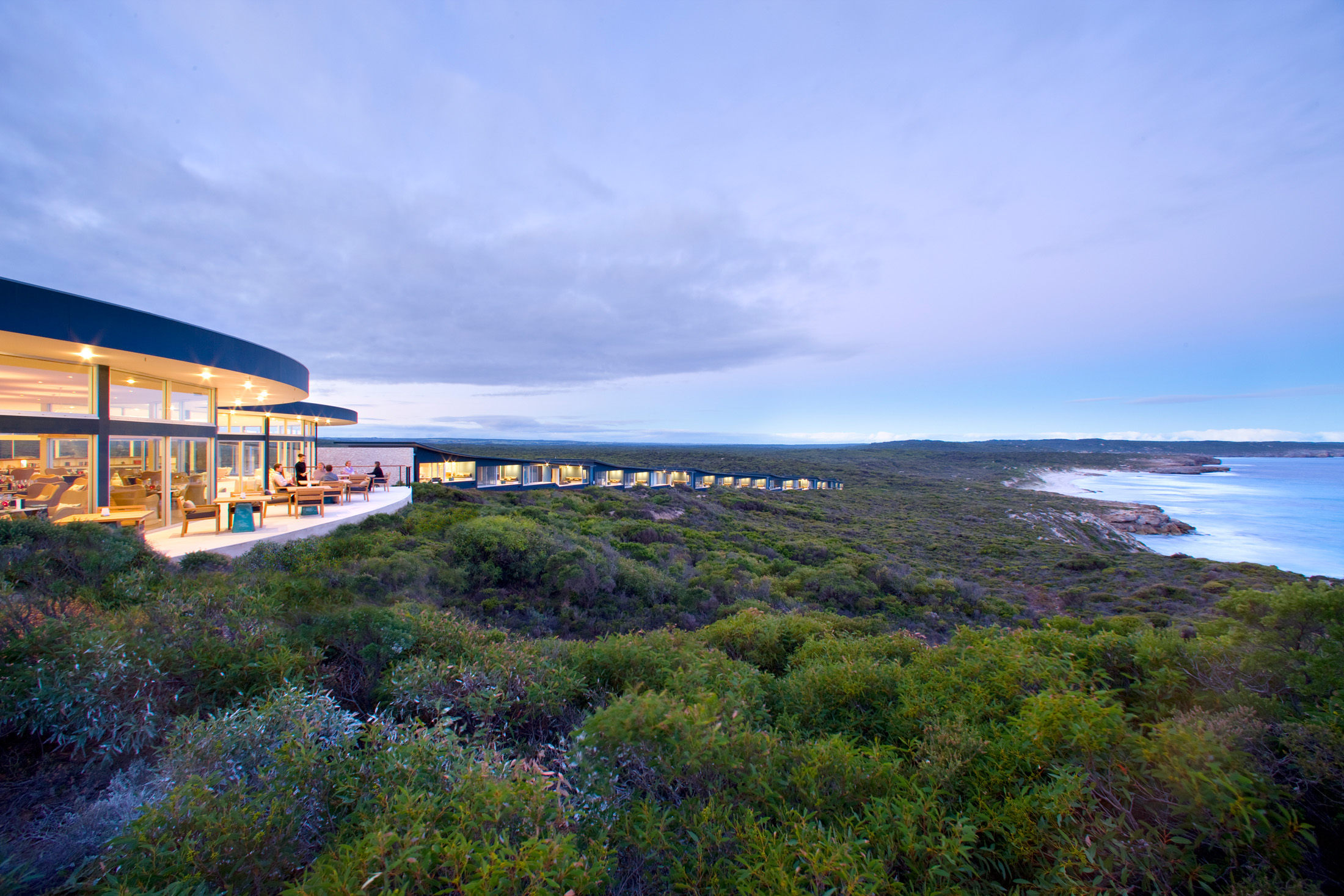 Coastal glamour and outback adventures await at Australia's unparalleled Southern Ocean Lodge on Kangaroo Island. Less than 15-kilometers off the coast of South Australia, the continent's third largest island is a choice hideaway for all-inclusive luxury seekers and bucket list dreamers who are looking to surround themselves with vast stretches of rugged and beautiful protected nature reserves. From the private chauffeur pickup and drive through an exclusive entranceway past spiky balls of echidnas waddling towards the award-winning sanctuary, it is immediately clear: the super lodge is anything but ordinary.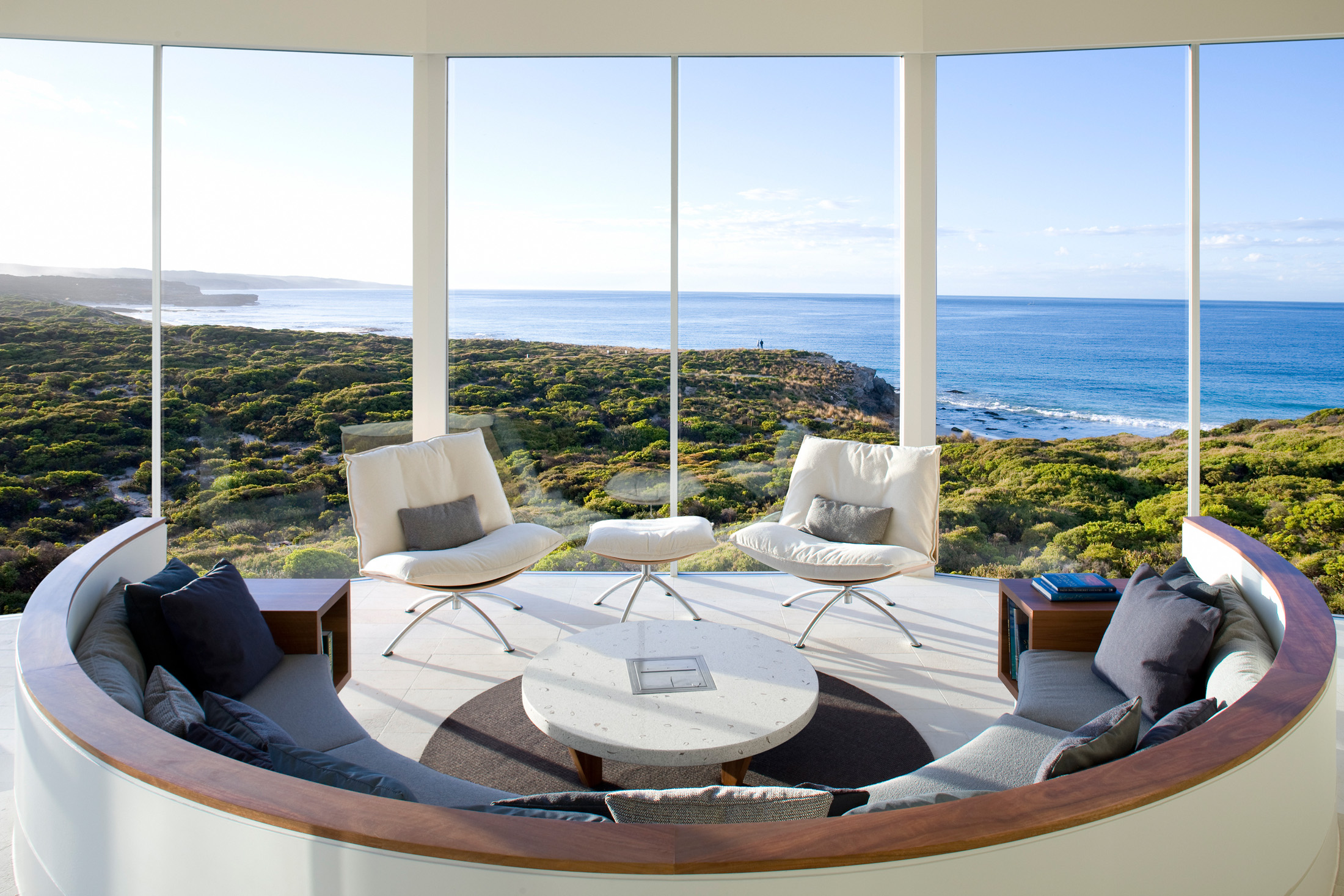 Designed by local architect Max Pritchard, the property melds eco-friendly design with contemporary flare and minimalist finesse. The limestone-backed Great Room at the entrance of the lodge makes for a stunning introduction. Guests are welcomed by warm, first name service, as well as panoramic vistas of the untamed ocean and its dramatic coastline—you can spot Antarctica from here on a clear day. Stay and enjoy a drink from the library lounge's fully-stocked open bar (if not helping yourself to the one in-suite) or choose from the renowned South Australian selection of wine from the walk-in cellar—think Penfolds' Grange Bollinger, and Henschke's Hill of Grace.
Outside the main lodge, follow the sloped wood-planked breezeway towards 21 airy oceanfront suites cantilevered on a secluded cliff overlooking Hanson Bay. Named after local shipwrecks, the rooms boast breathtaking views through floor-to-ceiling windows, as well as a lavish king-size timber bed, a walk-in closet stocked with backpacks and aluminum flasks, a curved sunken lounge, an oversized rain shower, and an outdoor terrace with daybed.
Known as Australia's answer to the Galapagos, Kangaroo Island is renowned for its unfettered wilderness.
With the calming soundtrack of crashing waves in the background, head to the naturally lit dining room and let executive chef Asher Blackford guide you through his daily-inspired produce-to-plate menu. Savour the seasonal ingredients he sources from small island producers in his thoughtfully prepared five-course, wine-paired dinner. Get a taste of an intense honey made locally by the world's only genetically pure line of Ligurain bees, and feast on free-range lamb or farmed barramundi raised by a local high school.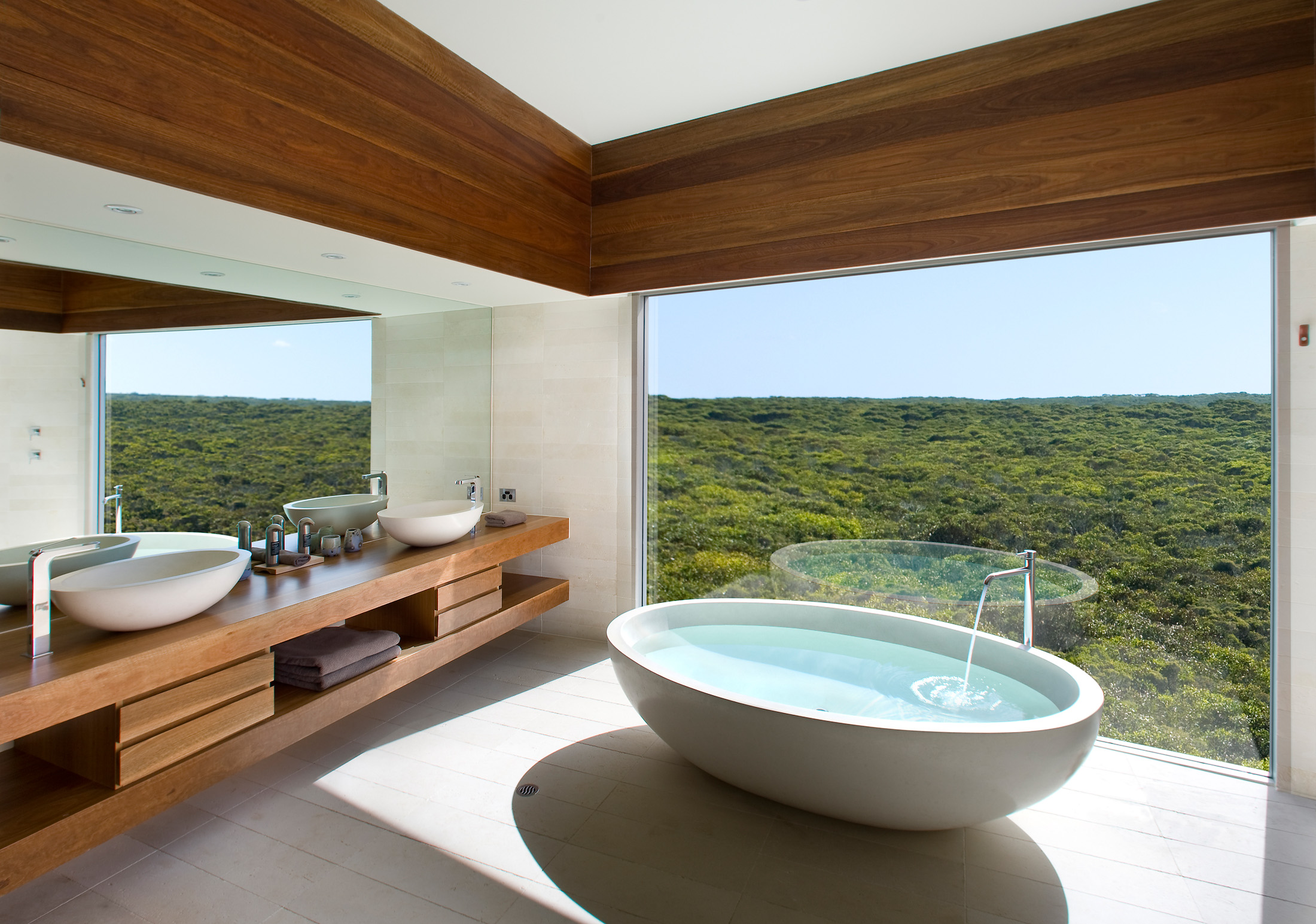 Known as Australia's answer to the Galapagos, Kangaroo Island is renowned for its unfettered wilderness, and the Lodge offers personalized itineraries to help you navigate it. Choose from signature excursions like snacking on canapés in Kelly Hill Conservation Park at dusk in the company of kangaroos and wallabies; spotting handfuls of the island's 50, 000 predator-less koalas; sea lion watching at nearby Seal Bay; or guided clifftop walks that highlight its flora, fauna and pristine ecosystems.
While the Lodge provides an excellent gateway to the island's "zoo without fences", it also has its own natural heritage sanctuary. A hiker's paradise, the sanctuary can be explored via loop trails that traverse varying terrains, and even connect with the 61-kilometer Kangaroo Island Wilderness Trail. The latter, a five-day self-guided commitment, is one of the country's newest hiking trails that showcases some of South Australia's most spectacular old growth flora, coastlines, and native wildlife on a sustainably managed track and campgrounds.
After all this exploration, heading back to the Lodge for a soak in the sun-bathed infinity-edge plunge pool or a leisurely stroll along the property's white sand beaches makes for an excellent end of day wind down. If the crisp, highly-oxygenated Antarctic air isn't enough rejuvenation, seek out a treatment inspired by ancient Aboriginal techniques at the on-site Southern Spa, perched high on a cliff for an unparalleled perspective of the surrounding landscape.
Indeed, Toto, I don't think we're in Crocodile Dundee's outback anymore.
Southern Ocean Lodge, Hanson Bay Road, Hanson Bay, South Australia. 
_________
Never miss a story. Sign up for NUVO's weekly newsletter.