Japan Unlayered in Vancouver
Eastern culture at the Pacific Rim.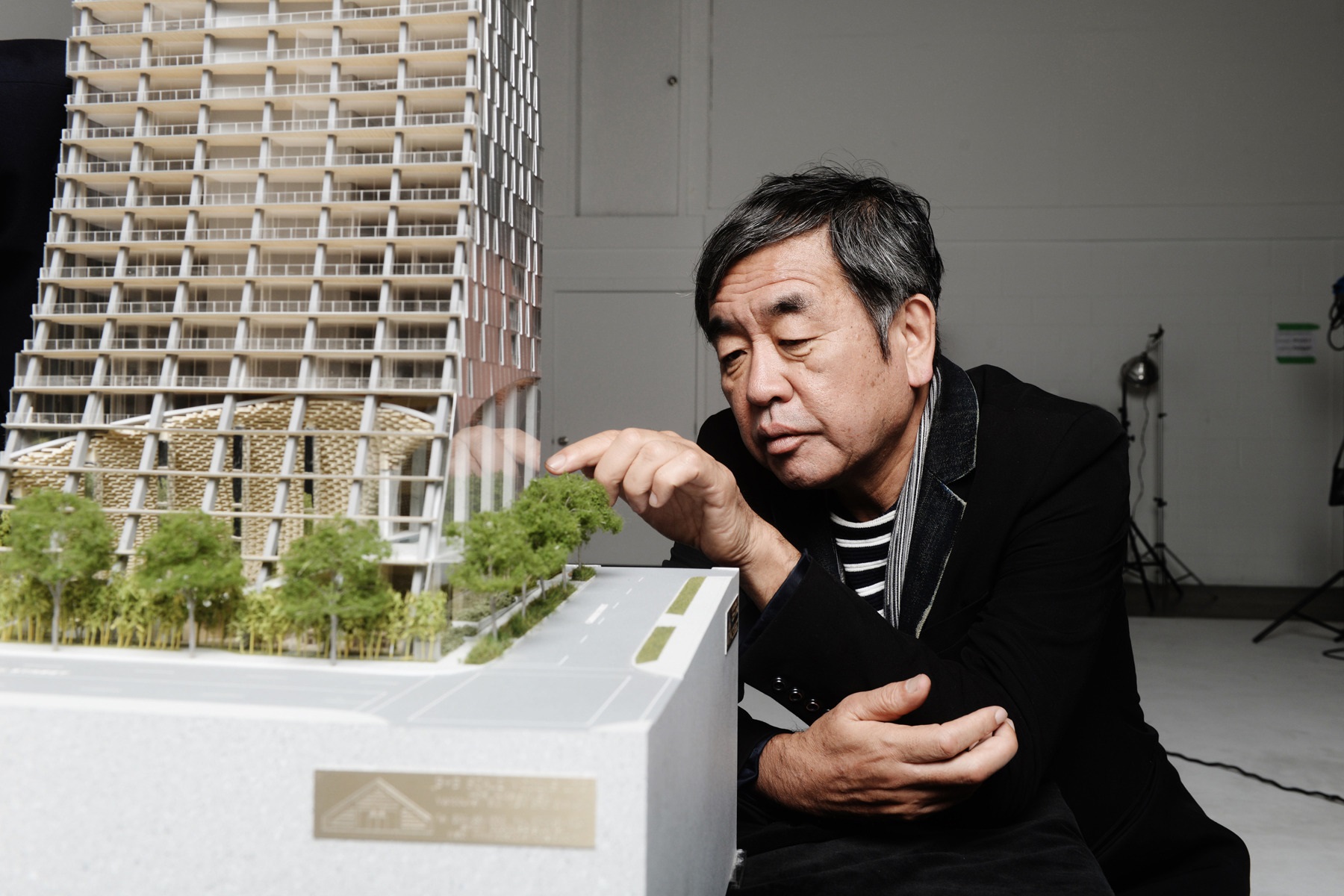 The Japanese word for Westerners who admire their nation's culture is shinnichi, approximately translating to "pro-Japanese." Japan Unlayered, a multifaceted cultural exhibit running January 27 to February 28 at Vancouver's Fairmont Pacific Rim, captures the concept well. Curated by master architect Kengo Kuma in collaboration with developers Westbank and Peterson, Japan Unlayered centres around the Japanese philosophy of "layering"—the literal and figurative overlapping of ideas to create a nuanced experience—featuring interconnected mini-exhibits and pop-ups celebrating contemporary Japanese architecture, design, and cuisine.
The exhibit begins at the Fairmont's entrance, flanked with ponds, a red pine bonsai, and a svelte Acura NSX 2017. Inside, a retrospective of Kuma's works, including his signature paneled "soft skyscrapers" along with museums, monuments, and performing arts halls takes pride of place on the hotel's mezzanine level, where guests may read up on the nuances of particular projects and marvel at Kuma's ethereal paper models.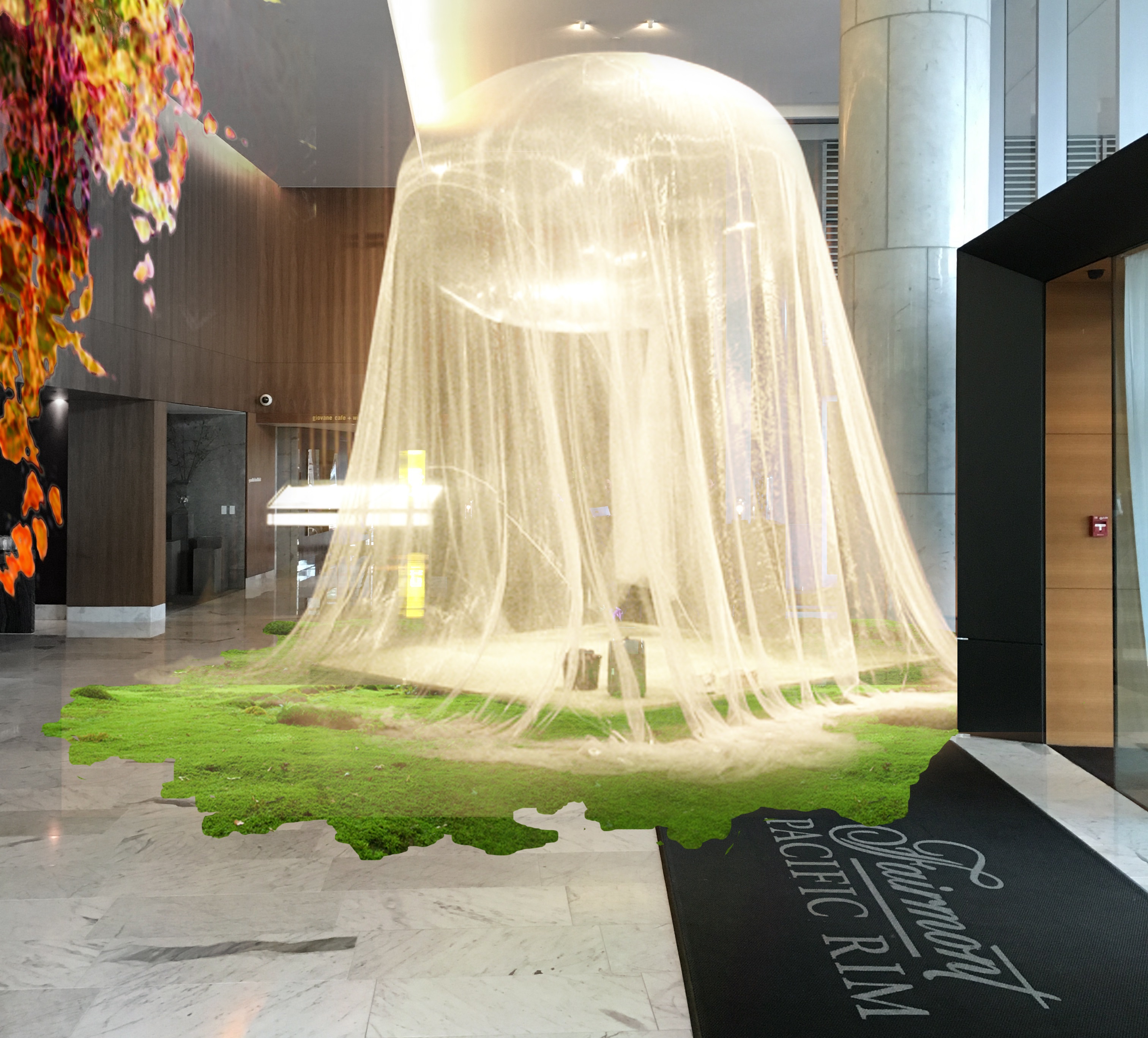 Design-heads will flock to two special style pop-ups, a capsule of 40-year-old Tokyo cult streetwear line Beams tucked into the Pacific Rim's Giovane Café, and a pavilion by Muji, a beloved retailer of unbranded clothing and household goods. Reservations are required to visit Muji, and space is limited, though fans may take comfort in the fact that the company—whose Toronto outposts outperformed projected sales three times over—plans to open two Vancouver boutiques in short order.
A celebration of Japanese culture could not be complete without food, and to that end the Fairmont Pacific Rim's RawBar participates in Japan Unlayered in partnership with Michelin-starred Tokyo chef Hiromitsu Nozaki of Waketokuyama restaurant. Nozaki has developed gozen (chef's plate) lunches, 10 of which will be available a day throughout the duration of Japan Unlayered. Comprised of 32 intricate components—like sashimi with grated mountain potato, roasted wagyu beef, and simmered sweet pumpkin—the dishes are beautifully presented (each lunch takes 10 hours to craft). Additionally, on the evening of February 8, a nine-course, kaiseki dinner in collaboration with tea master Shinya Sakurai of Tokyo's Sakurai Japanese Tea Experience will take place (note: reservations are required for all of Japan Unlayered's dining experiences).
Simple yet sophisticated, this multi-sensory exhibit of contemporary Japanese culture is a shinnichi delight.
Japan Unlayered runs from January 27, 2017 to February 28, 2017 at the Fairmont Pacific Rim in Vancouver.
_________
Never miss a story. Sign up for NUVO's weekly newsletter.