Dance Prodigy Kylie Jefferson on Her Style and Tiny Pretty Things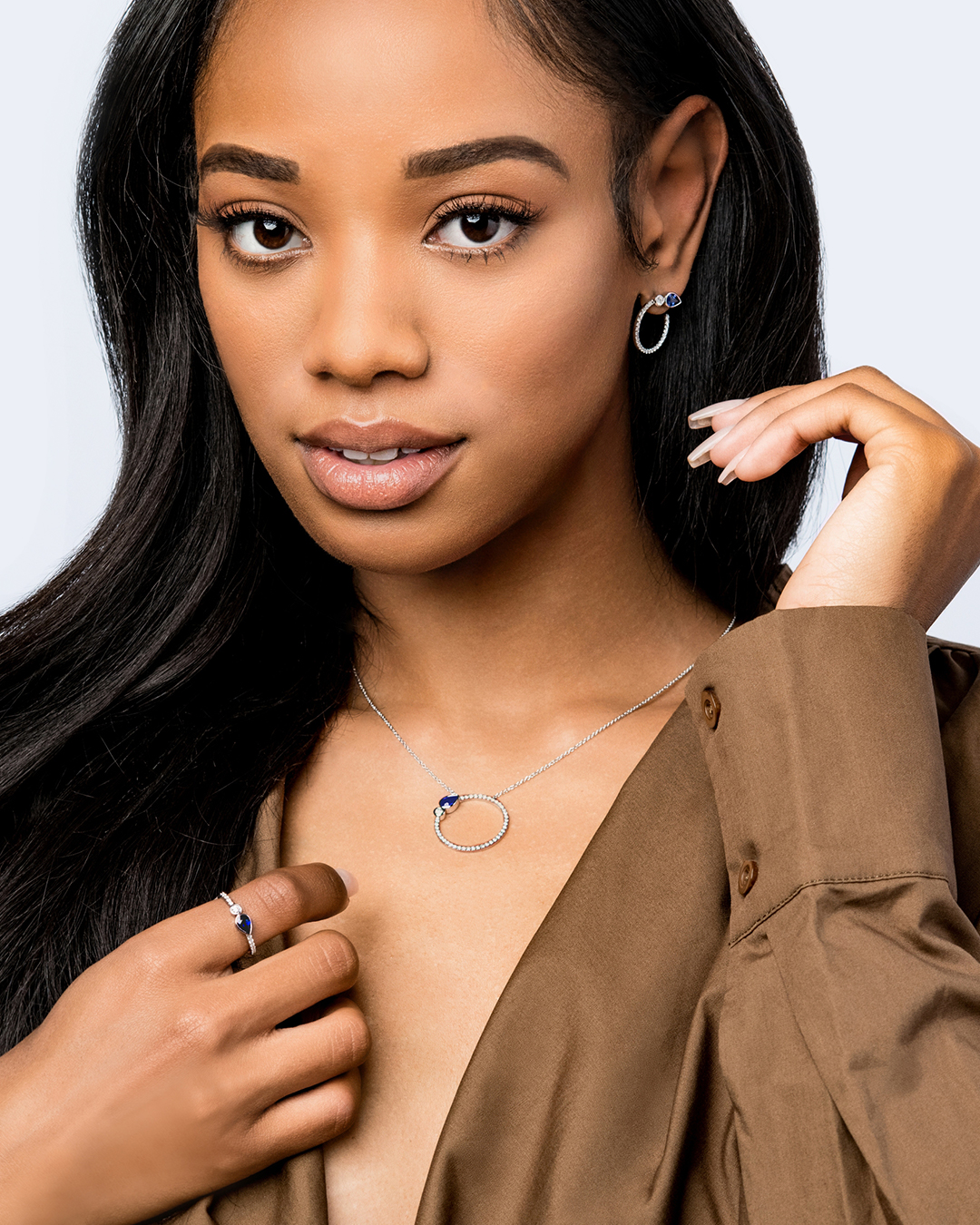 As the breakout star of Tiny Pretty Things, an original 10-part Netflix series dramatizing the trials and tribulations of teen students at an elite U.S. ballet academy, Kylie Jefferson has seized multiple spotlights. Her recent exploits include choreographing music videos for ScHoolboy Q and collaborating with showbiz veteran Debbie Allen (her long-time dance teacher of Fame fame) on the upcoming Tyler Perry film A Jazzman's Blues. The Los Angeles–based dancer and actress has recently teamed up with Birks to front the company's Splash collection of diamond and sapphire jewellery.
"When we met Kylie, it was so obvious to us that she would be the perfect ambassador to launch this collection of modern silhouettes," Bijoux Birks spokesperson Katie Reusch says. "Not only does she exude grace and confidence as an athlete, artist, dancer, and actress, and in her personal style, she also embodies this strength and authenticity that aligns with her values and us as a brand."
During a recent video-conferencing interview the Canadian jeweller organized to promote the novel partnership, Jefferson wears the Birks Splash circle pendant, radiating confidence.
"I love that the collection is a perfect balance of elegance and dominance," the expertly coiffed 26-year-old says, and the same could be said of Jefferson herself, whose glinting energy has been commanding attention since she became the youngest-ever recruit for the Debbie Allen Dance Academy at the age of six. She trained at the award-winning celebrity's L.A. school for close to two decades, regularly appearing in Allen's crowd-pleasing productions of Nutcracker Hot Chocolate (focus of a recent Netflix streaming dance documentary), in addition to other popular DADA shows.
Advanced dance studies at the Boston Conservatory at Berkelee College followed, enabling Jefferson in 2018 to join New York's acclaimed Complexions Contemporary Ballet company. After breaking her ribs during a national tour, she returned to California where, to make ends meet, she took a full-time job as an executive assistant at Creative Artists Agency (CAA).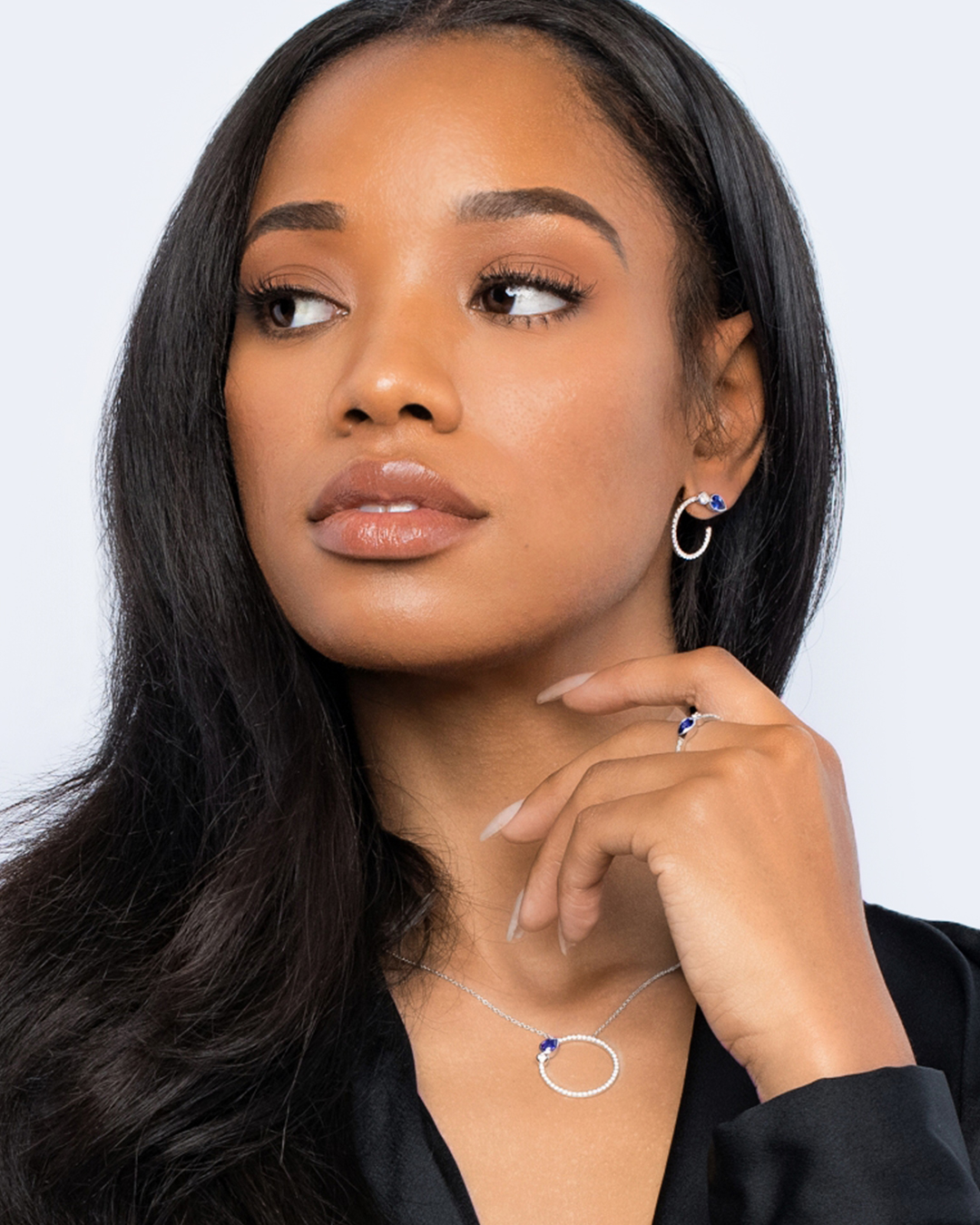 Who knows what might have happened next had Jefferson not responded to an email alerting her to an audition call for a part in Tiny Pretty Things, a new TV dance series to be filmed almost entirely in Toronto in 2019?
The prominent role of Neveah Stroyer, a budding Black ballerina given the chance of a lifetime to study at a top-ranking classical dance school, seemed custom-made, save for one crucial detail: Jefferson had no previous acting training or experience. She went for it anyway, cobbling together a last-minute audition tape in which she danced her heart out and spoke as honestly as she could about why she should be cast.
"I looked at literally thousands of audition tapes from around the world, and Kylie's was the one that stood out," says Toronto dancer, producer, and ballet fitness entrepreneur Jennifer Nichols, who served as the show's head choreographer and dance consultant. "There was something about her tape that was so fresh. You could see the freedom in her movement, the expansiveness of her line, the innocence of her presence, not to mention a gorgeous arabesque—so a lot of excitement right off the top."
Raw talent might have ultimately won Jefferson the part, but grit and determination helped her shine in it, and develop both personally and professionally in the process.
"Working long hours, and being the least-experienced actor on set, was humbling," she says of her time working in Canada. "But it made me hungrier for knowledge and inspired me to continue to grow and gain more strength, even when I had a decent amount of experience in dance. I really learned that everything I need to execute my path in life is within me already—no matter what the circumstance."