The Obsession With this Racquet Sport is Real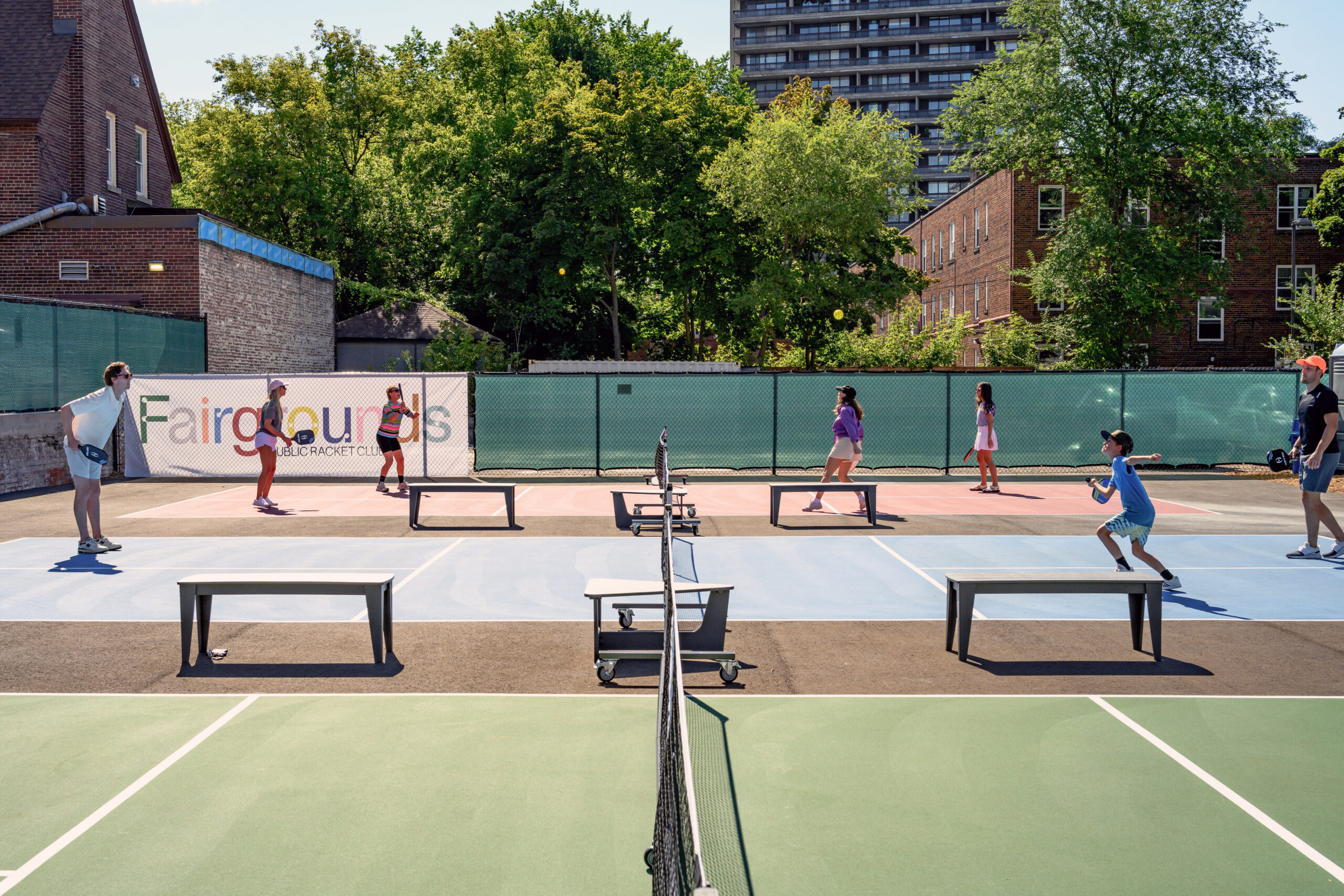 George and Amal Clooney are into it. The Kardashians have tried it, too. Leonardo DiCaprio reportedly indulges daily.
What's got these celebs, just a fraction of the growing legion of fans around the world, captivated? Pickleball. Although it was created in the mid-1960s by a few friends on Bainbridge Island, Washington, this racquetball sport has exploded in popularity in recent years. As the fastest-growing sport in North America (while in the U.S., it grew 40 per cent between 2019 and 2021, the number of Canadian players tripled from 2020 to 2022), dedicated pickleball courts continue to pop up around Canada.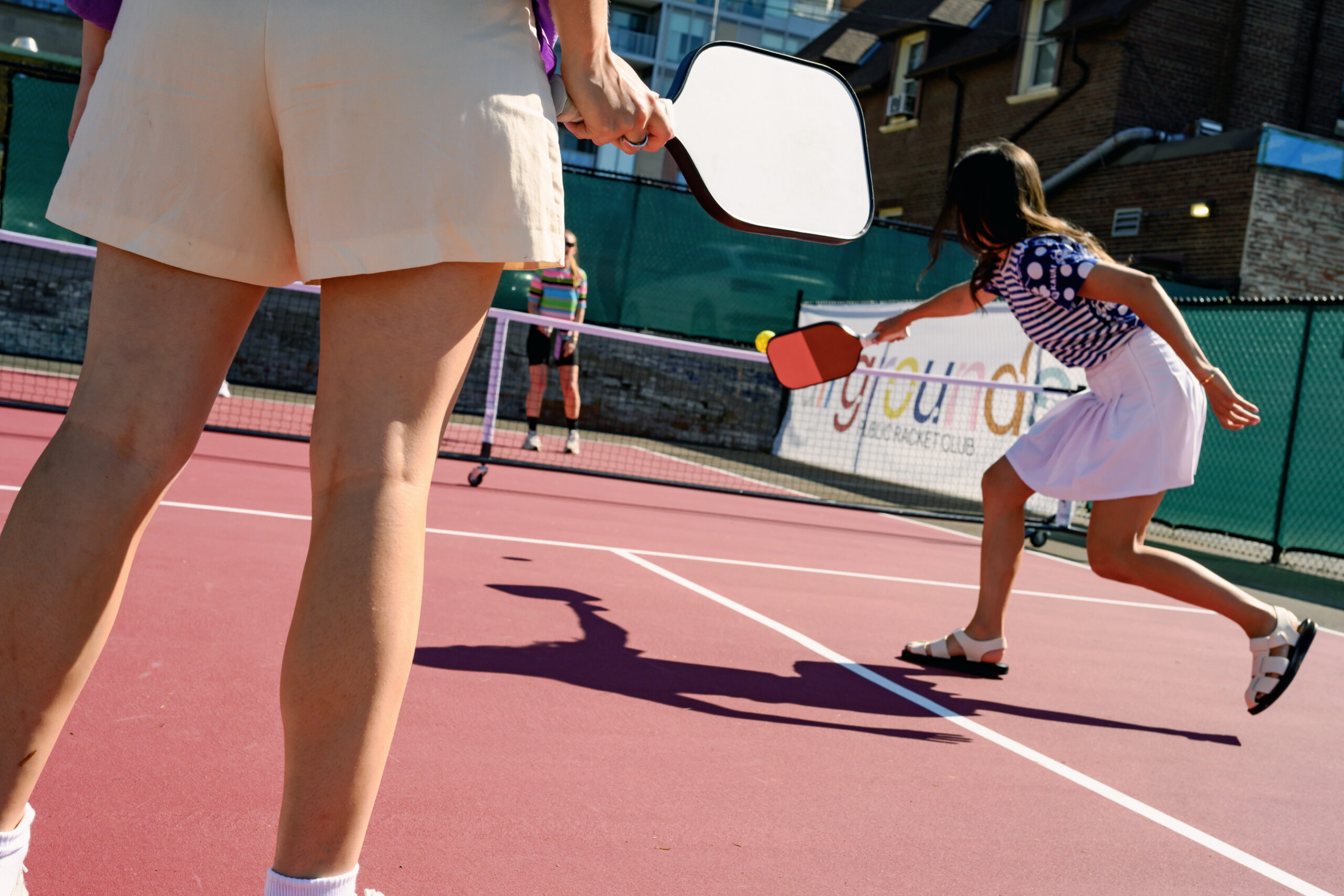 Often described as a game that blends elements of tennis, badminton, and table tennis, pickleball involves paddles and a plastic ball perforated with holes, and you can play singles or doubles on an asphalt or concrete court with a low net. It is significantly easier to pick up than other racquet sports such as tennis. And although it's long been popular with an older demographic, younger generations are getting into the game in droves. Corey Erdman has been hooked for about a year and a half. "Tennis usually involves joining a country or tennis club—it's hard to hop out and play," the 34-year-old boxing commentator says. After learning about pickleball online, he found a local court and a community of players. The group ranges in age, and Erdman, a frequent traveller, loves the open, welcoming aspect of the sport. "Everyone will play everyone. I can show up in any city in the world and someone will let me in," he says.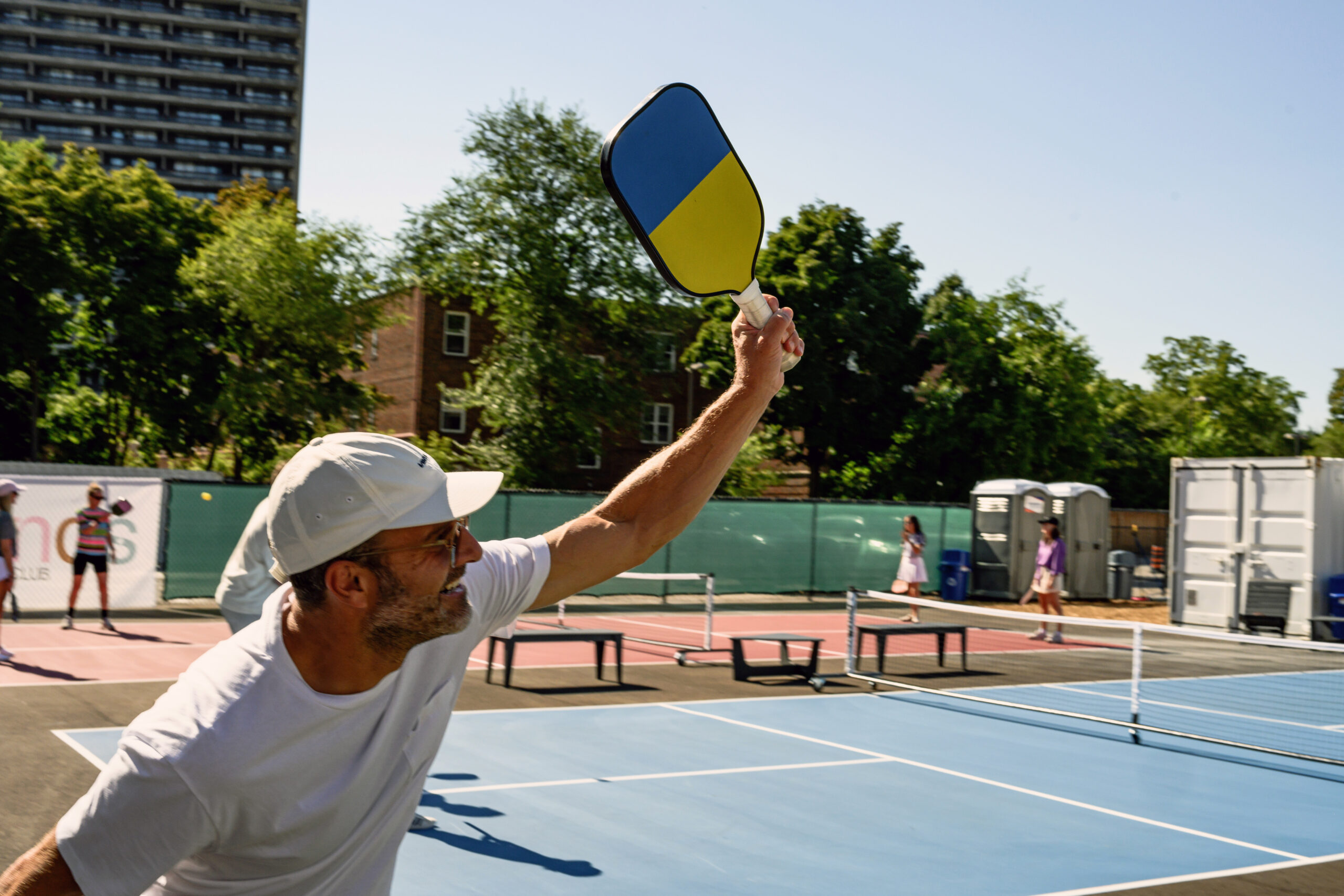 Making racquet sports accessible is what inspired Drummond Munro to co-found Fairgrounds Public Racket Club in Toronto. "I was privileged enough to grow up playing competitive badminton and then squash and tennis," he says. "And we wanted to rethink what a racquet club looks like—something more inclusive, something free and social." In August, he and business partner Matt Rubinoff launched a Fairgrounds pop-up in Midtown Toronto. Where a Best Buy once stood are now five cheerfully coloured pickleball courts, with music pumping out of overhead speakers. There's also a food truck serving burgers, fries, and mini doughnuts, a bar stocked with Michelob Ultra alongside local options from D'Ont Poke the Bear, Lola Wine, Cottage Springs and Barbet, and picnic tables for postgame hangs. Club membership is free, courts cost $10 per person per hour, and paddle rentals are $5. Thanks to sponsorship from Flow Hydration, the courts are free play on Tuesdays.
Fairgrounds has proven a popular spot for private events, and the club also hosts clinics for first-timers and intermediate players, along with socials and drop-ins. "We're trying to build a sense of community but with the high-quality amenities of private clubs," Munro says. The two entrepreneurs have already opened a second Fairgrounds at Stackt Market, the downtown shipping-container complex of shops and eateries Rubinoff launched in 2019, and they're looking to expand further and also potentially install bubbles so members can get their pickleball fix through the winter months.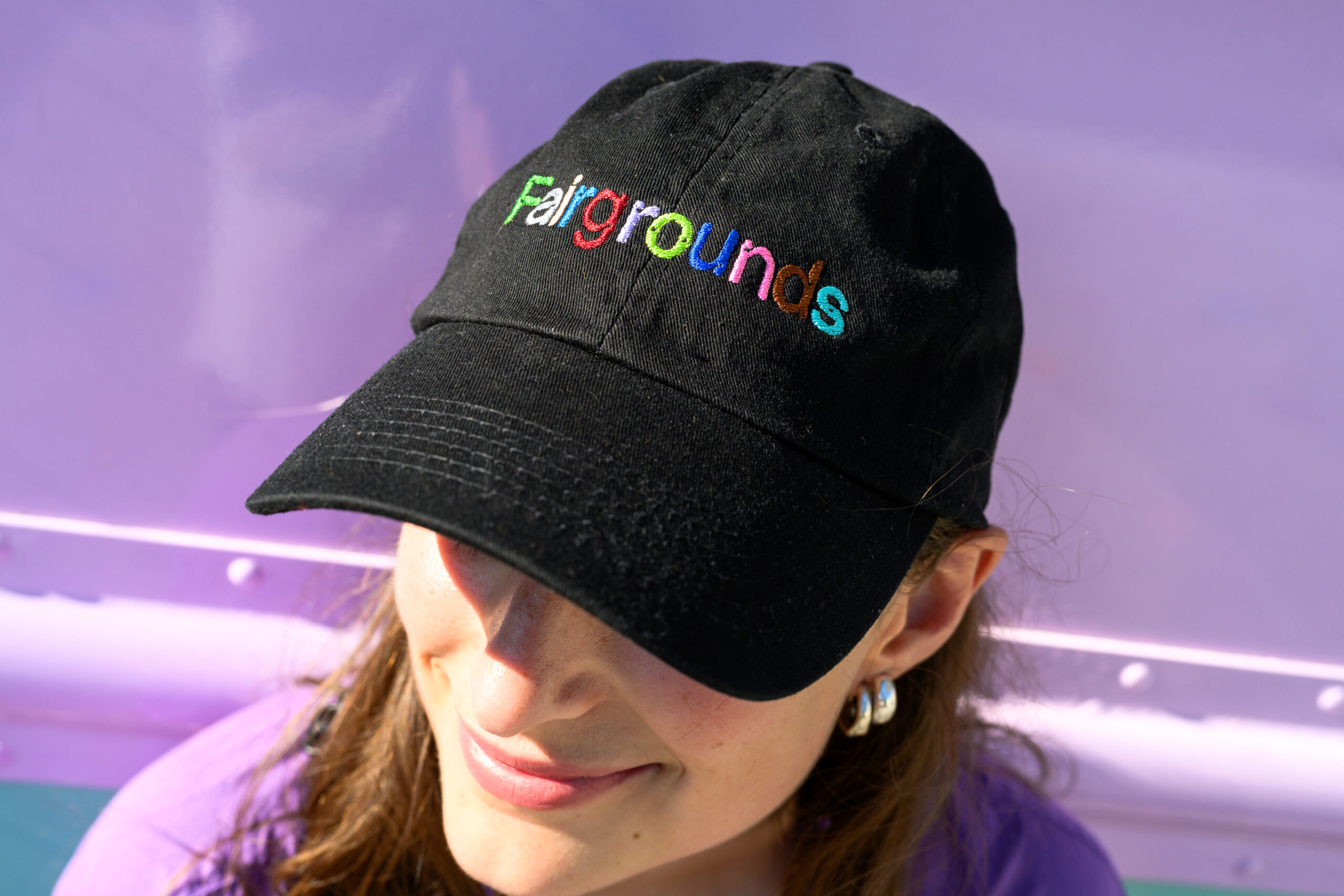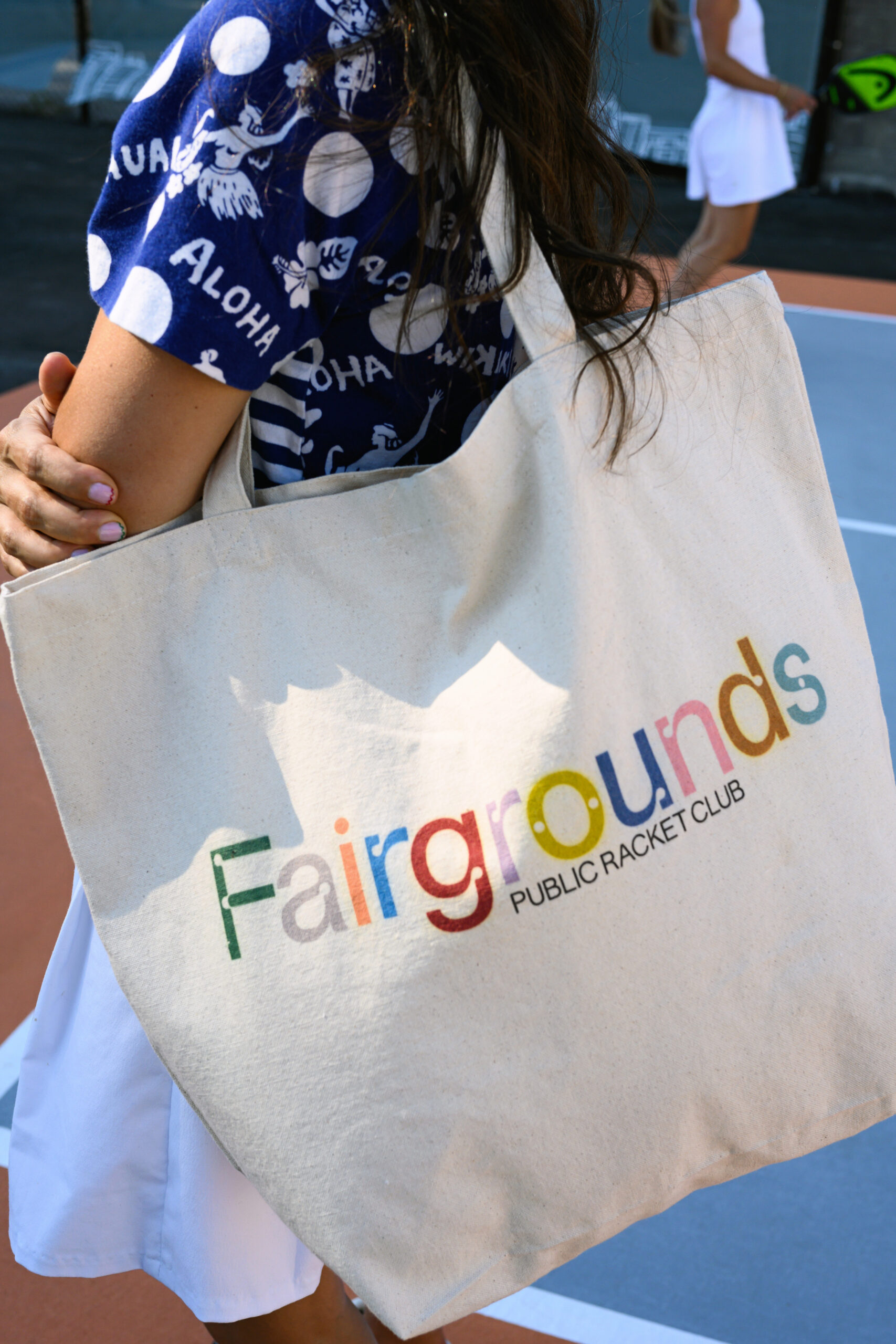 Adding a bubble so Fairgrounds can stay open through winter would be welcomed by avid members such as thirtysomething Carol Mok. "Once you pick up pickleball, you never want to stop. If I could play every day, I would. I look forward to it every week."