Art, Culture, and the Great Outdoors in New Brunswick's Capital City
From inspiring culture to a stunning art gallery and serene moments along the Saint John River, there are many sights to see in Fredericton.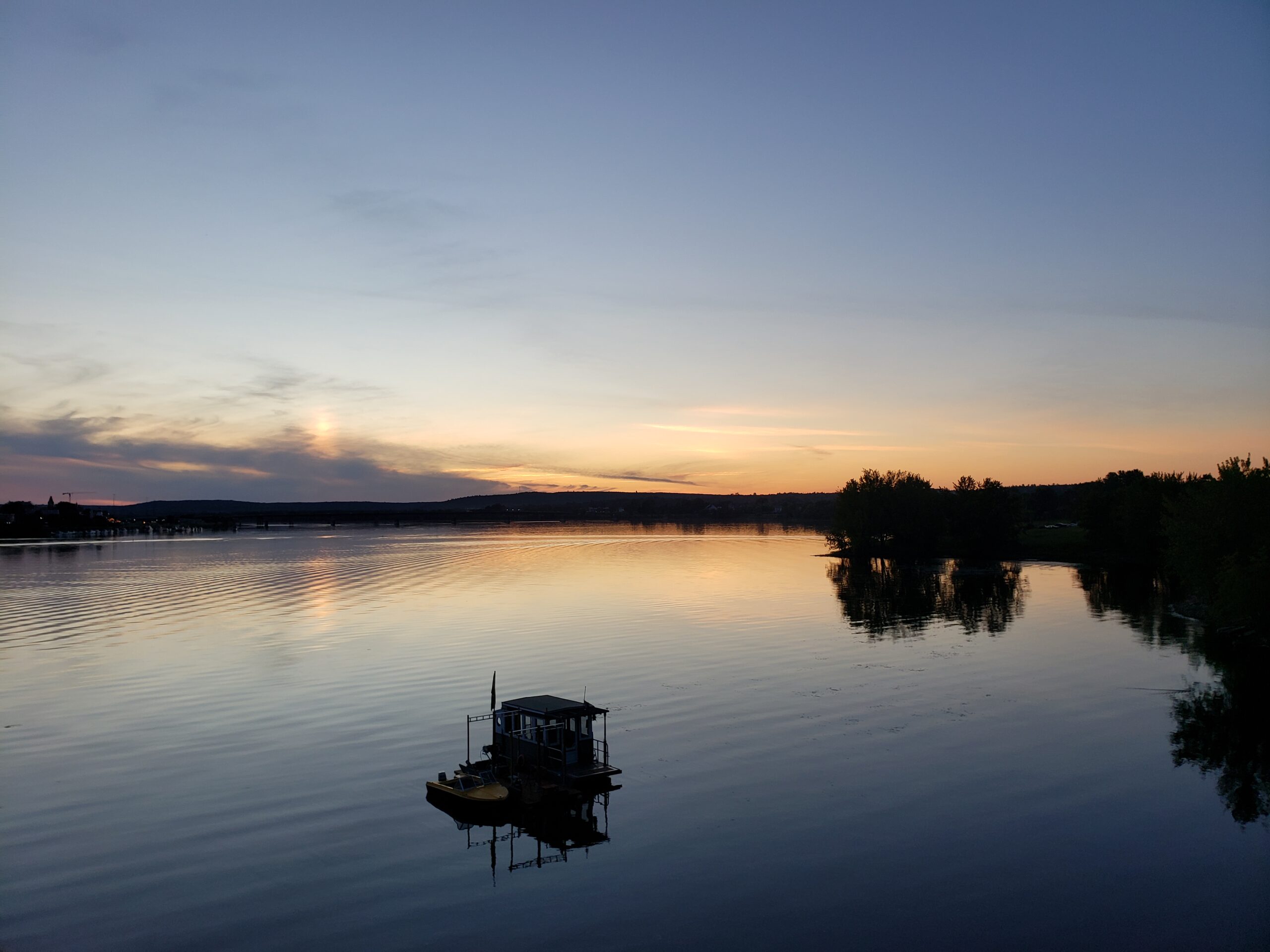 New Brunswick's capital city of Fredericton blends culture, nature, history, culinary delights, festivals, markets, art galleries, and a craft brew scene. And because of its small footprint, everything is nearby, whether you walk, bike, or hike during your explorations.
The Great Outdoors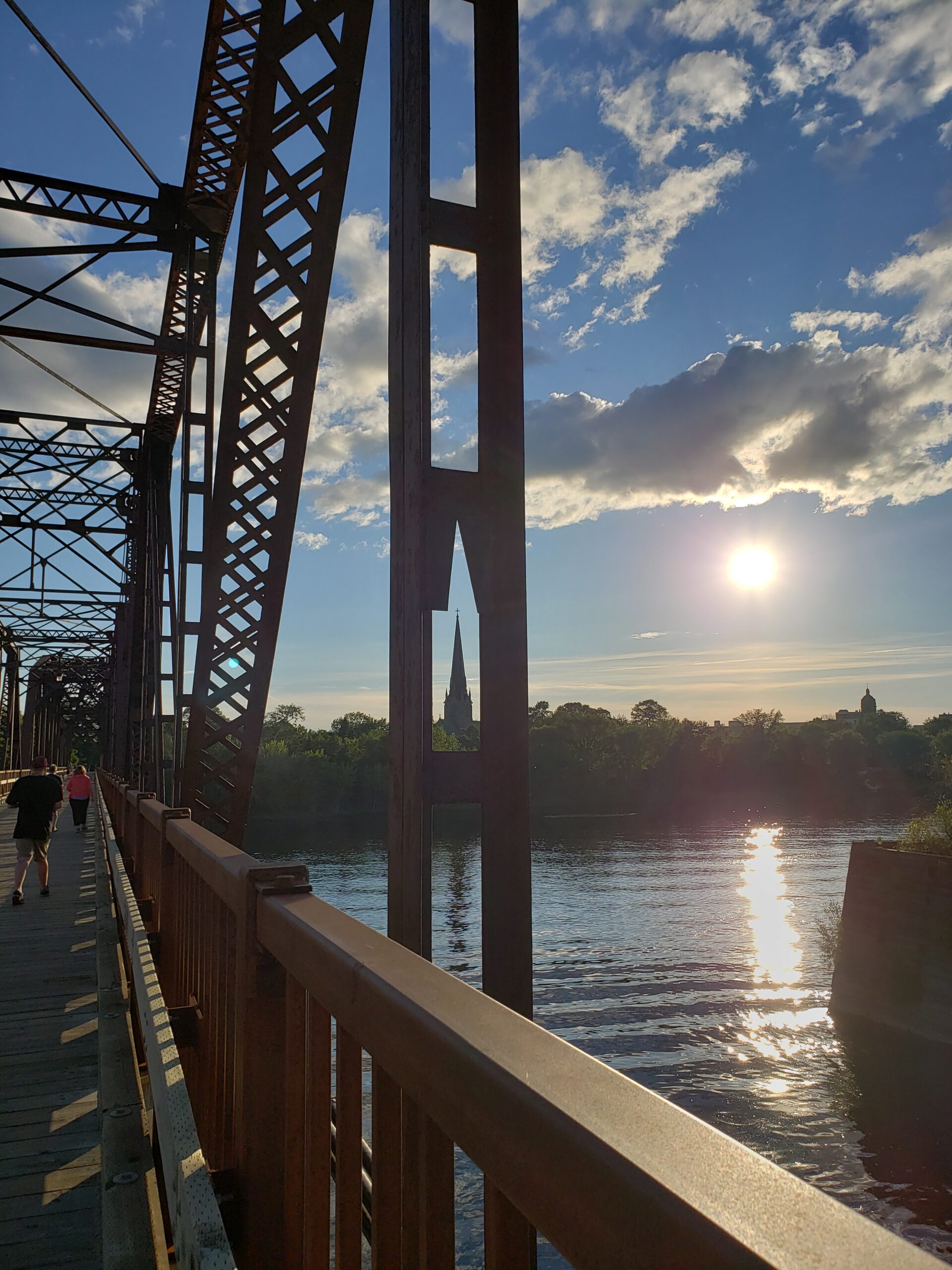 The Saint John River flows through 10,000 years of Wolastoqiyik history and 400 years of rich stories of French and English settlement. The tree-lined trails along and across it follow old railway lines, including the Bill Thorpe Walking Bridge, and provide spectacular views of downtown Fredericton. Kayaking and paddleboarding down the river are a relaxing way to see the city.
Taproom Trails and Seafood Medleys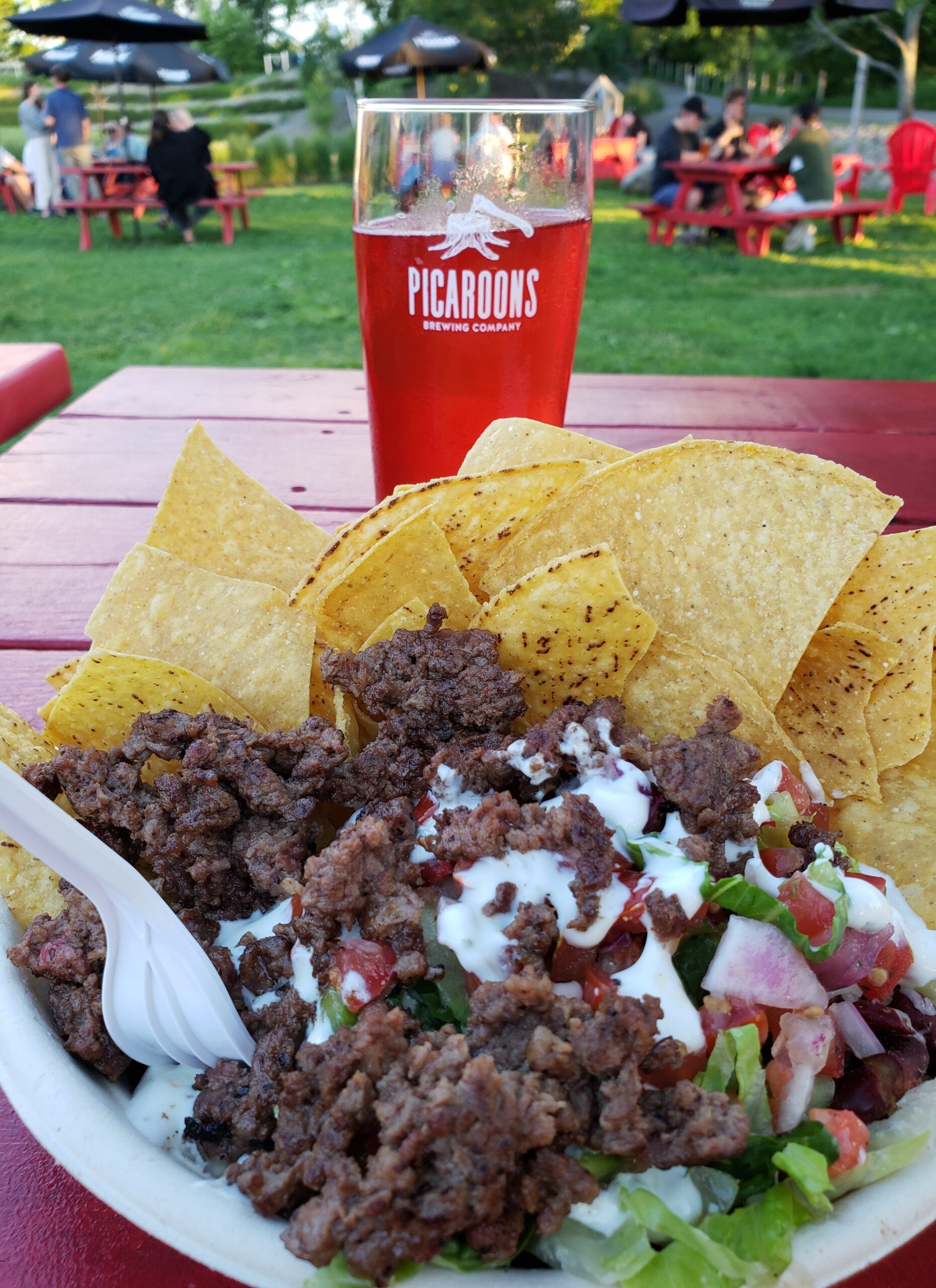 Fredericton boasts the largest number of craft drink companies per capita in the Maritimes, with 26 local breweries, cideries, distilleries, meaderies, and wineries. Last year, Fredericton Tourism partnered with 11 local taprooms to create the Fredericton Taproom Trail, the first of its kind in New Brunswick. At the end of the Bill Thorpe Walking Bridge is Picaroons Brewing Company, featuring an outdoor community roundhouse, a selection of beers, and exceptional food.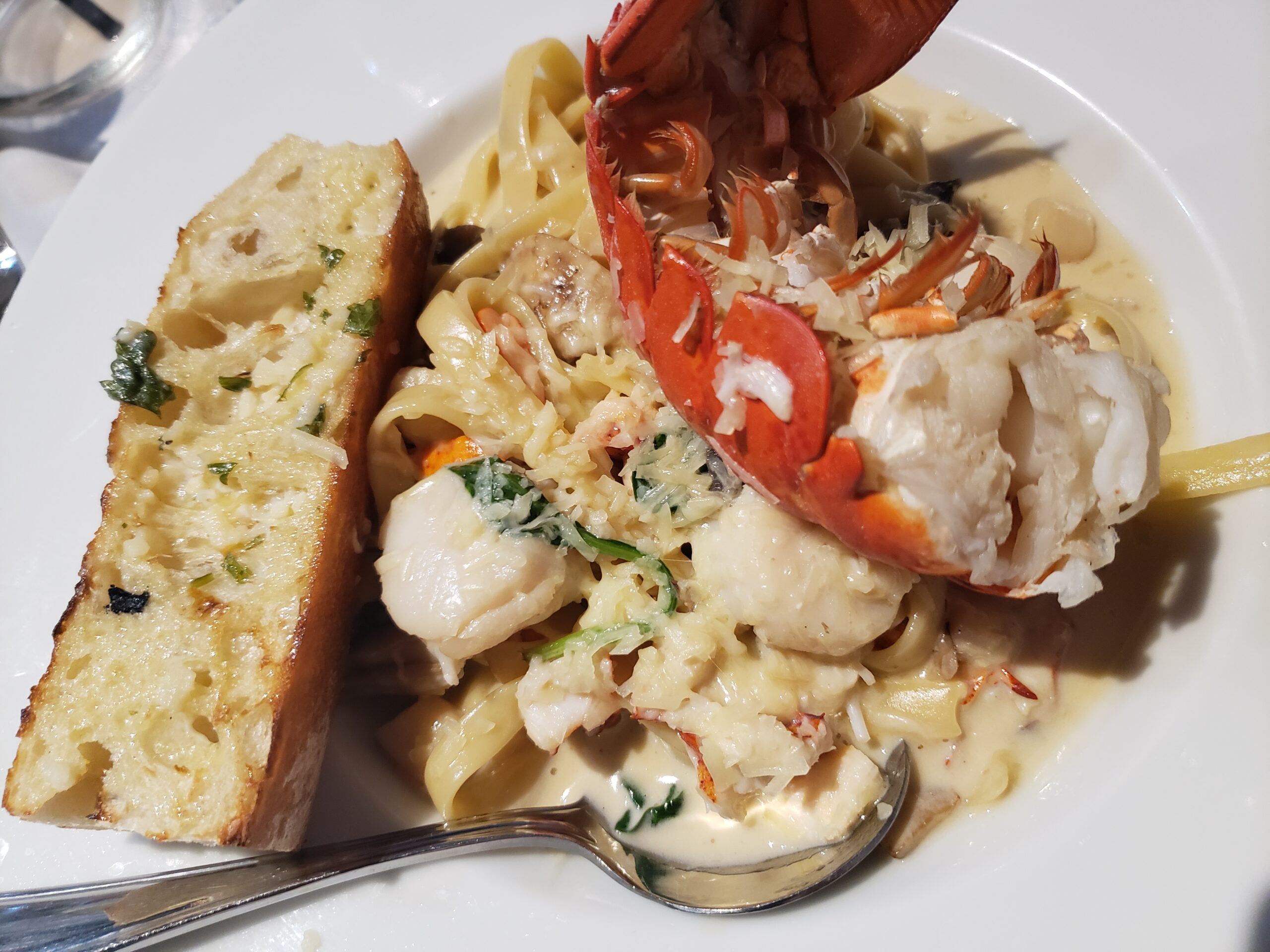 Wolastoq Wharf is a seafood restaurant featuring whole lobster and pasta dishes served in a refined setting. The Dave Matthews, a signature Fredericton drink consisting of vodka, coconut rum, amaretto, cranberry, pineapple, and lime juice, is a must-try.
Art and Architecture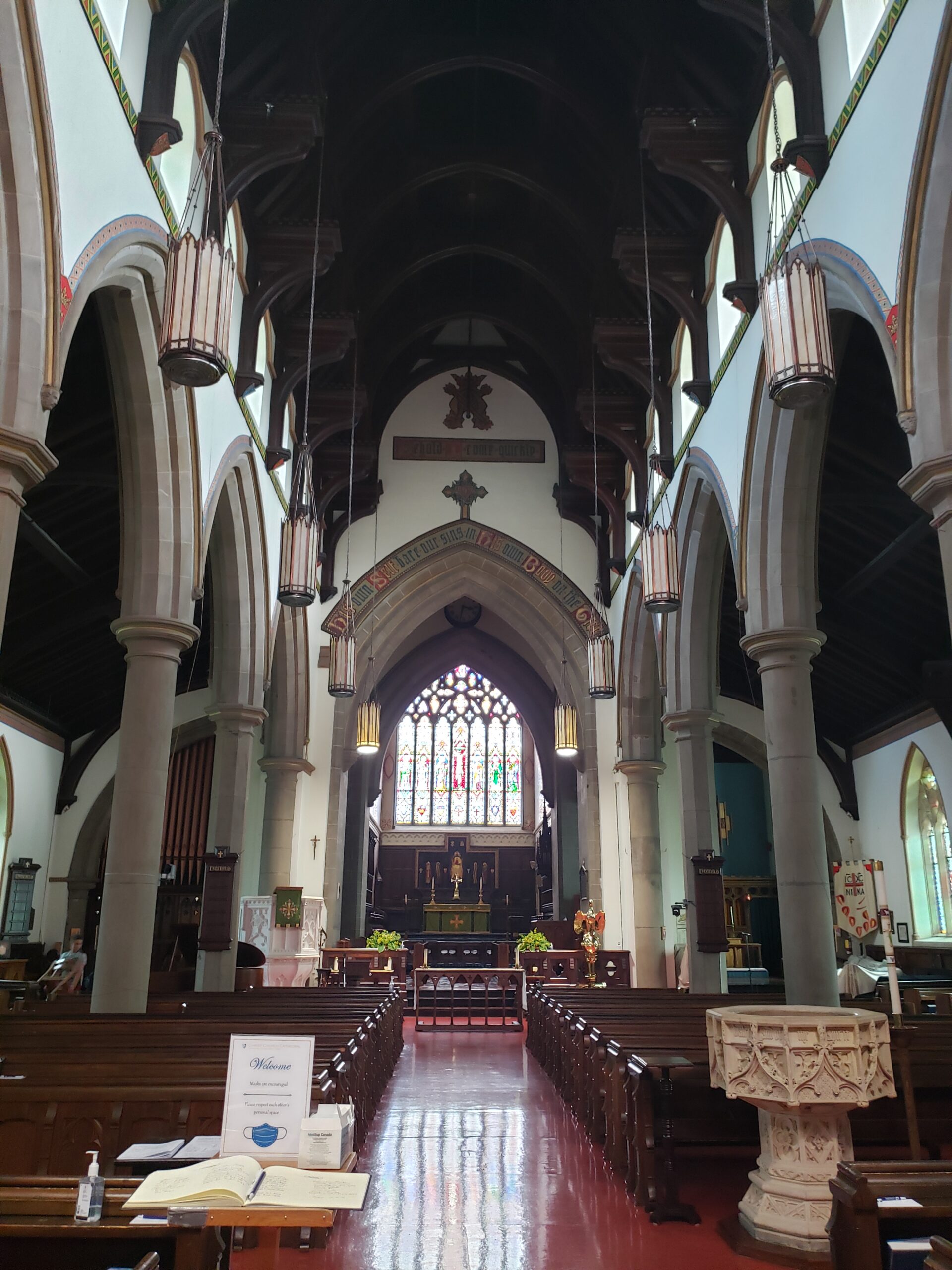 Established in 1785, Fredericton combines historic and contemporary building and artwork. The National Historic Site of Christ Church Cathedral is a stunning monument showcasing decorated Gothic architecture in North America. The New Brunswick Legislative Assembly—the seat of the government of New Brunswick since 1882 and a Provincial Historic Site—is open for self-guided tours, and the Fredericton Region Museum in the Officers' Quarters building highlights the diverse heritage and history of central New Brunswick.
Beaverbrook Art Gallery highlights artworks from local, Canadian, and international artists. Established in 1959, the Beaverbrook Permanent Collection has grown to include over 7,000 pieces, including several large-scale outdoor sculptures installed on the gallery grounds.
Markets and Attractions
The Fredericton Boyce Farmers Market is a Saturday-morning tradition for both locals and visitors to Fredericton. It houses over 200 vendors, indoors and out, some of whom are multigenerational.
The Garrison Night Market takes place in the Garrison District on Thursday nights from June to September. The market features local and imported handmade products, art, craft, design, clothing, farm products, craft beer, cider, and spirits along with food trucks, a beer garden, and local musical talent.
Visitors are transported back to the 1800s at Kings Landing, a living history museum and historical village in the Saint John River Valley. The bustle of farm life, aromas from old-fashioned kitchens, and the friendly tales of the families onsite are sure to make your experience a great one.