Home of the Week: The Hermitage by Ilabb
Aptly called the Hermitage, Illabb's remote tiny home in Italy's Trebbia Valley in the heart of the Apennines requires its guests to rethink their priorities. At just 129 square feet, the diminutive retreat allows those who stay within its walls to reconnect with the environment through its minimalist space meant for quiet reflection. The simple structure is made entirely from wood.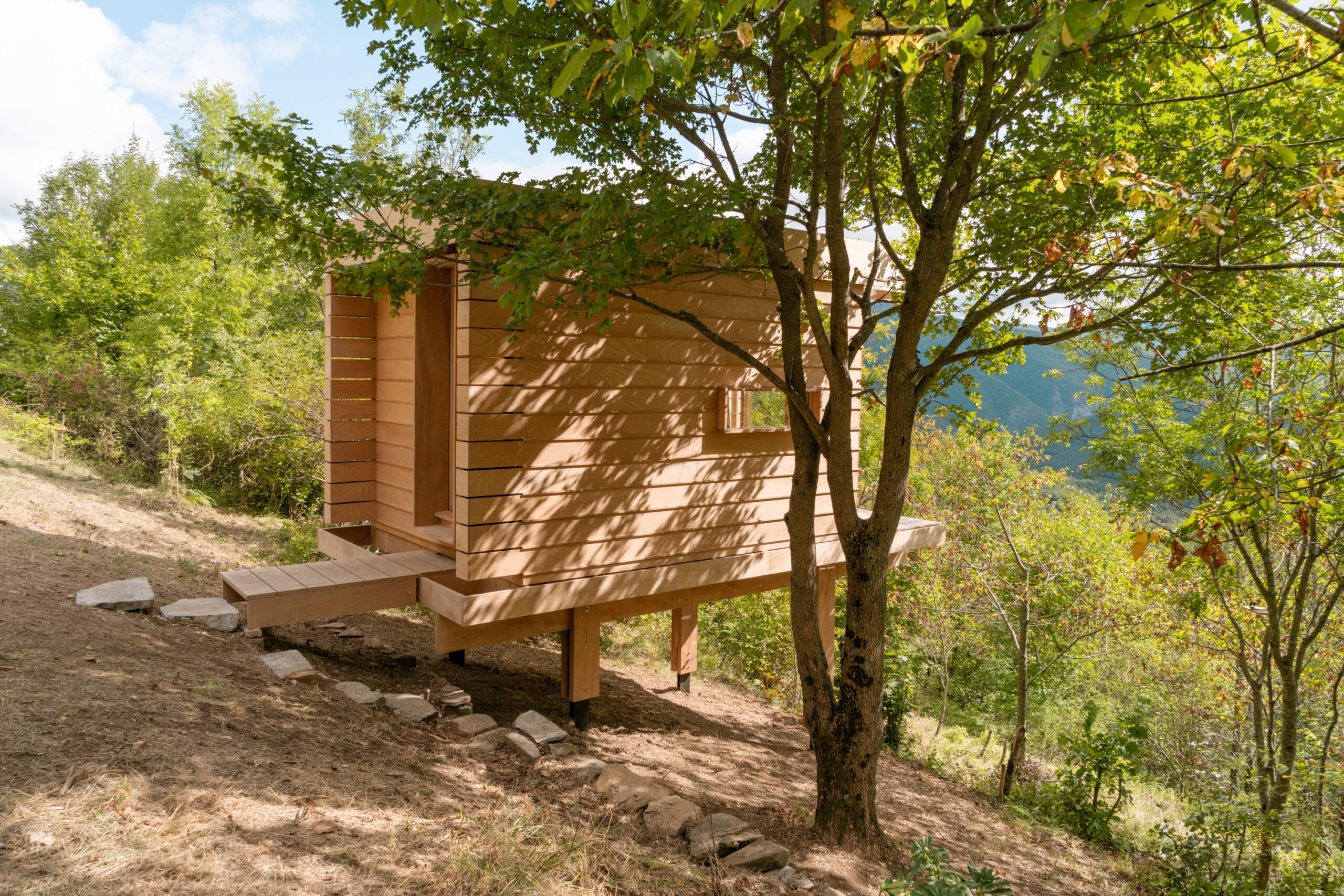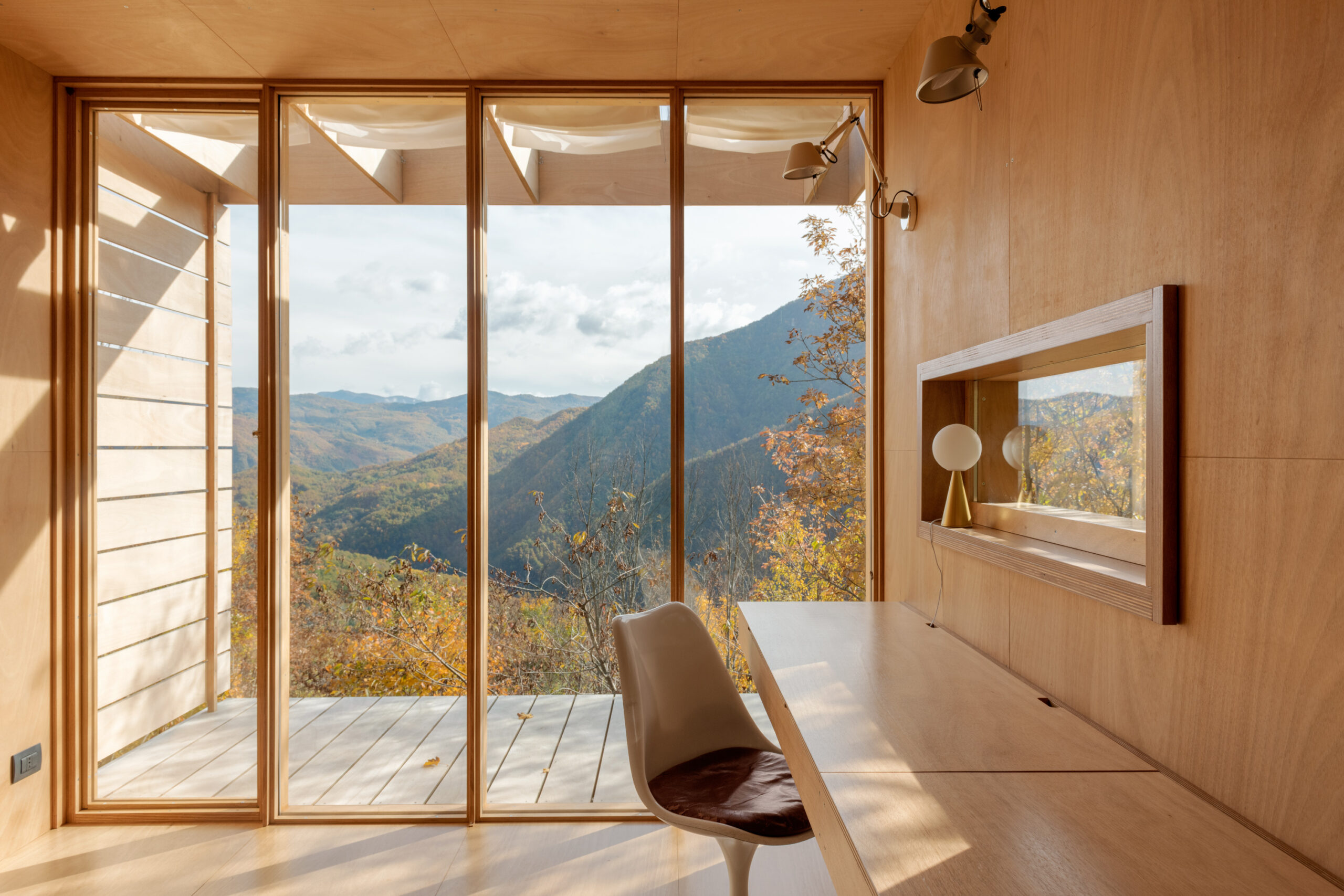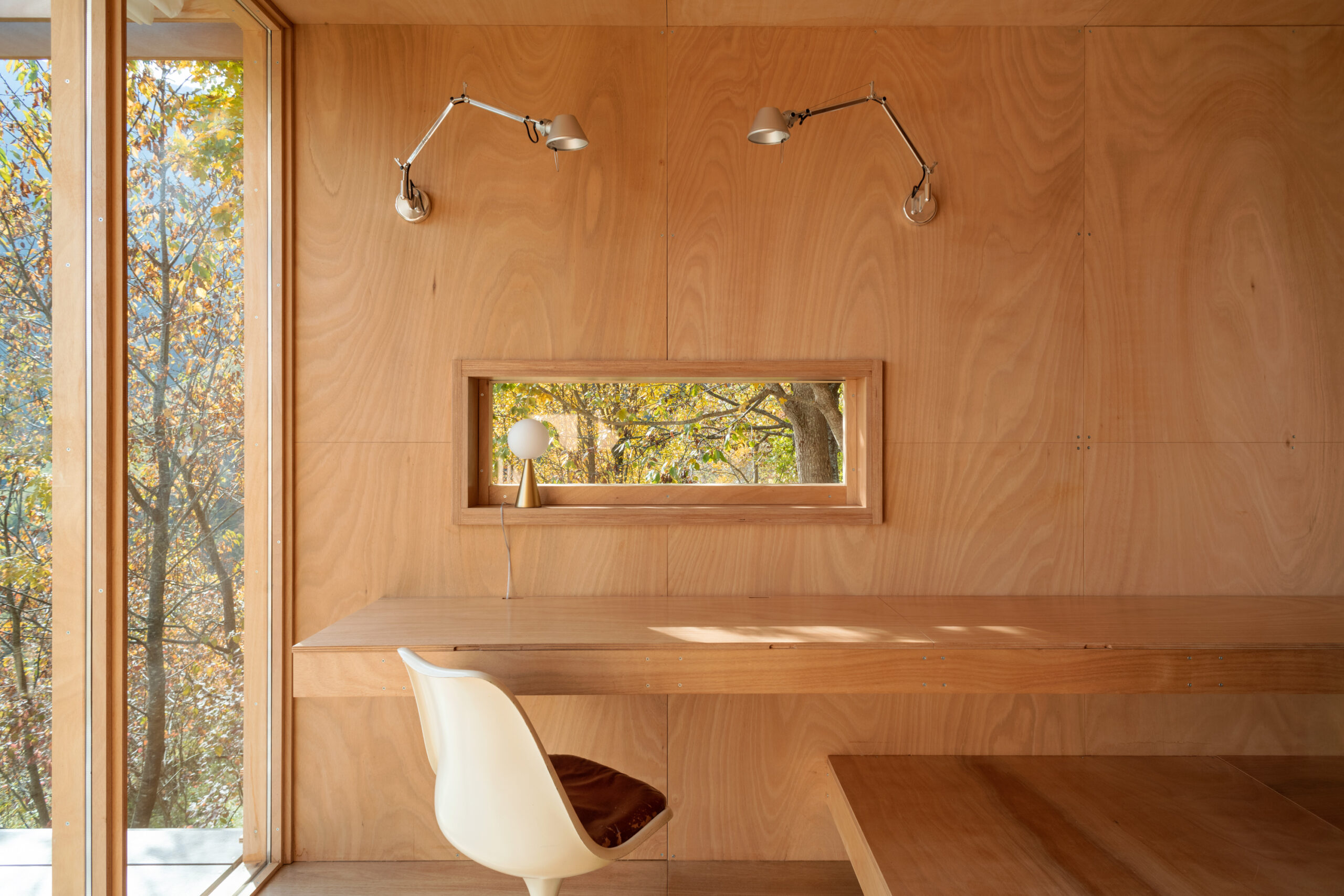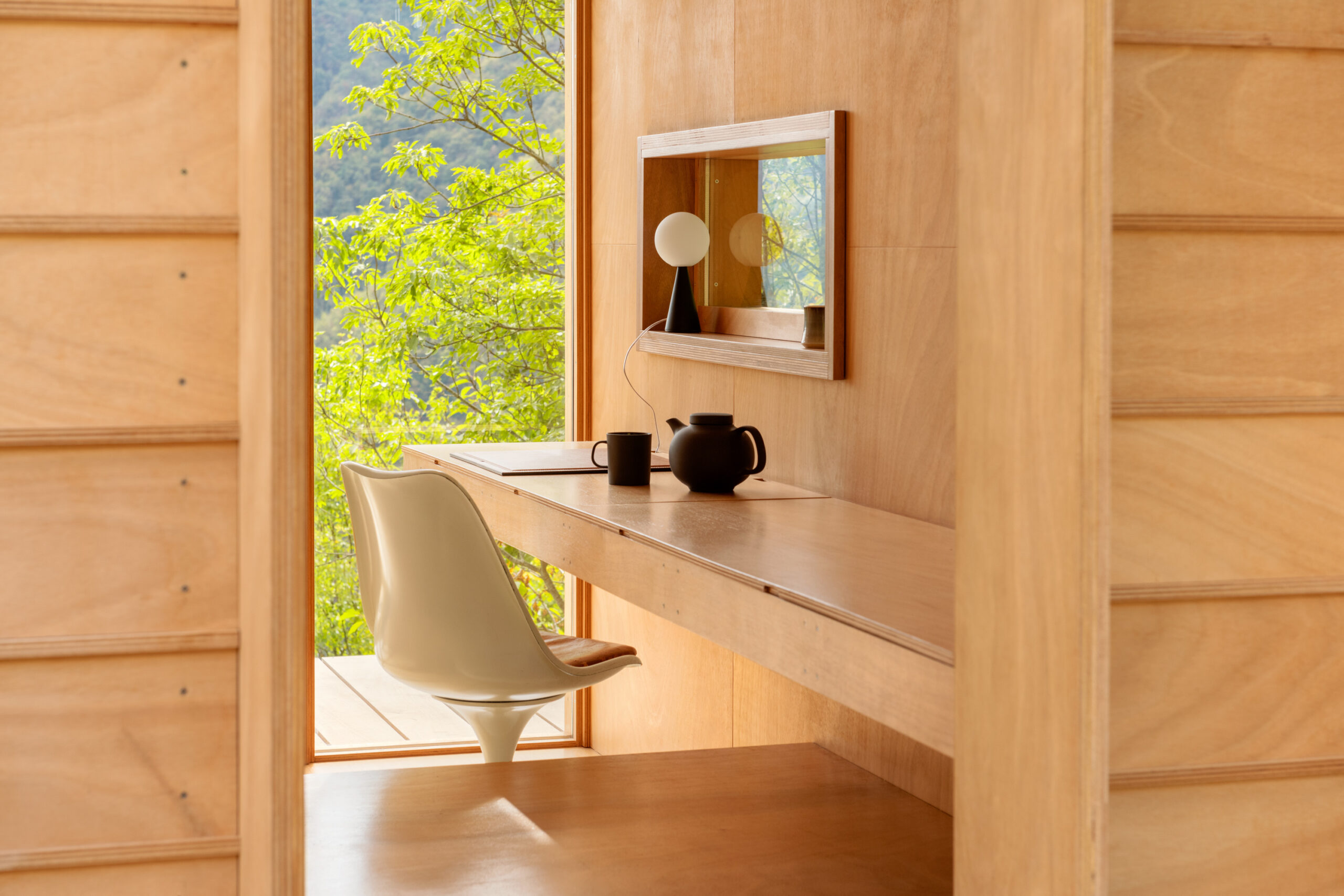 Created in response to changing environmental and social needs, the peaceful space was inspired by Scandinavian cabins and Japanese teahouses. The structure juts from the side of the hill and is entered via a short footbridge. On three walls, horizontal okoume marine plywood boards create a visual flow that culminates in the fourth side, a glass wall that opens onto the deck with stunning views of the mountains and valley. Inside the off-grid cabin, a countertop serves as storage and a workspace, a fold-out bed opens above the sofa, and a compact bathroom houses a composting toilet. For the young team of architects, the Hermitage represents a way of life, a commitment to simple living.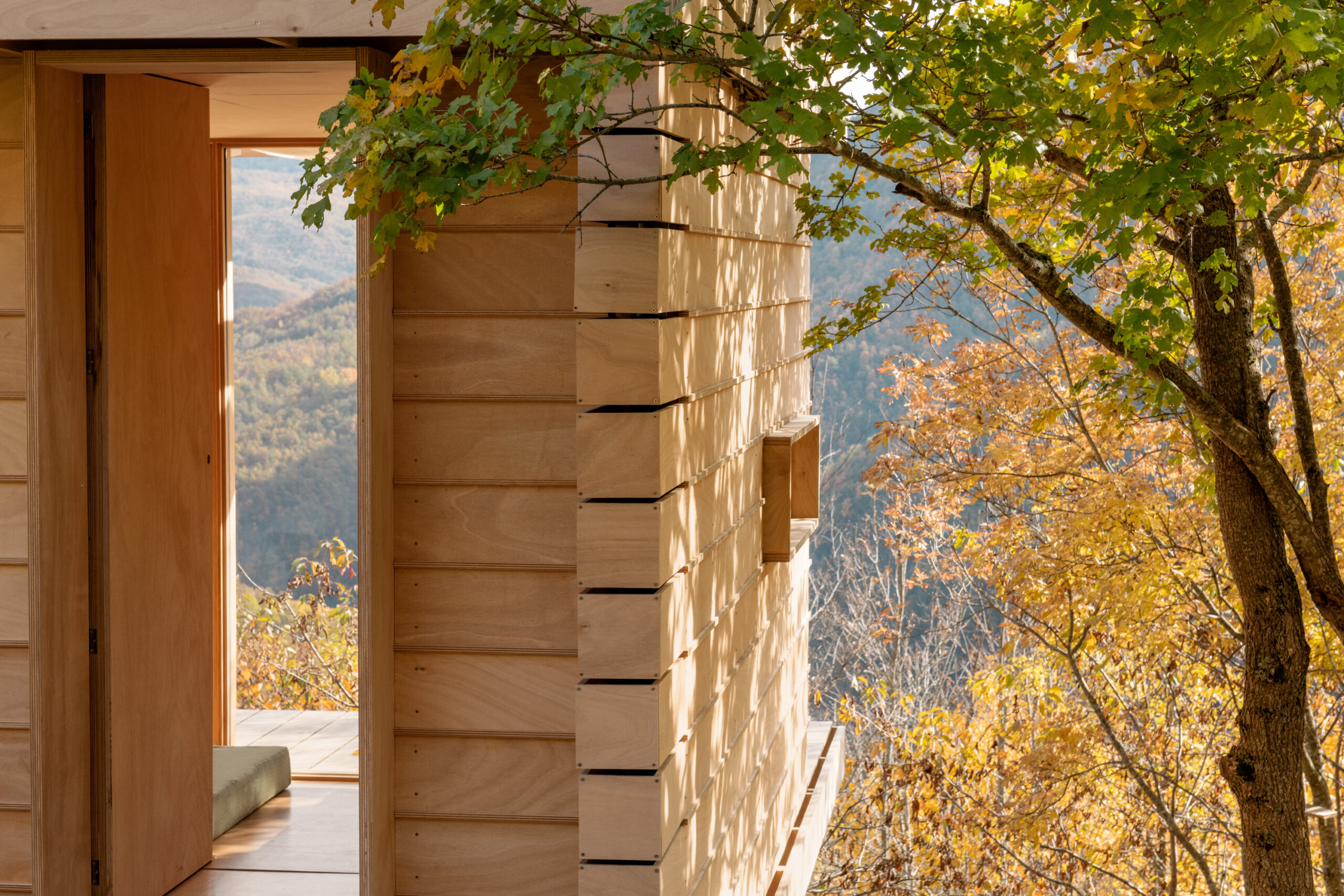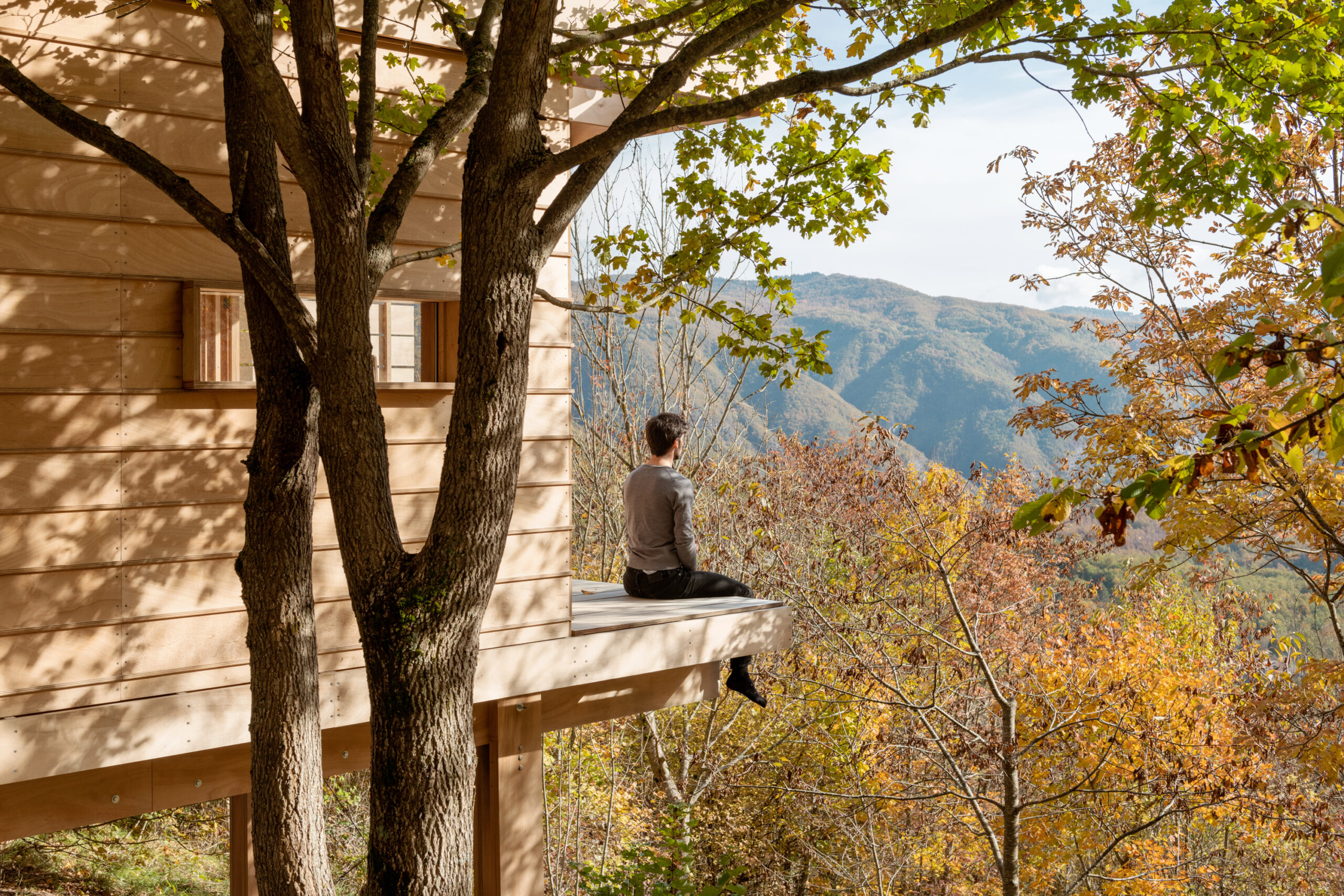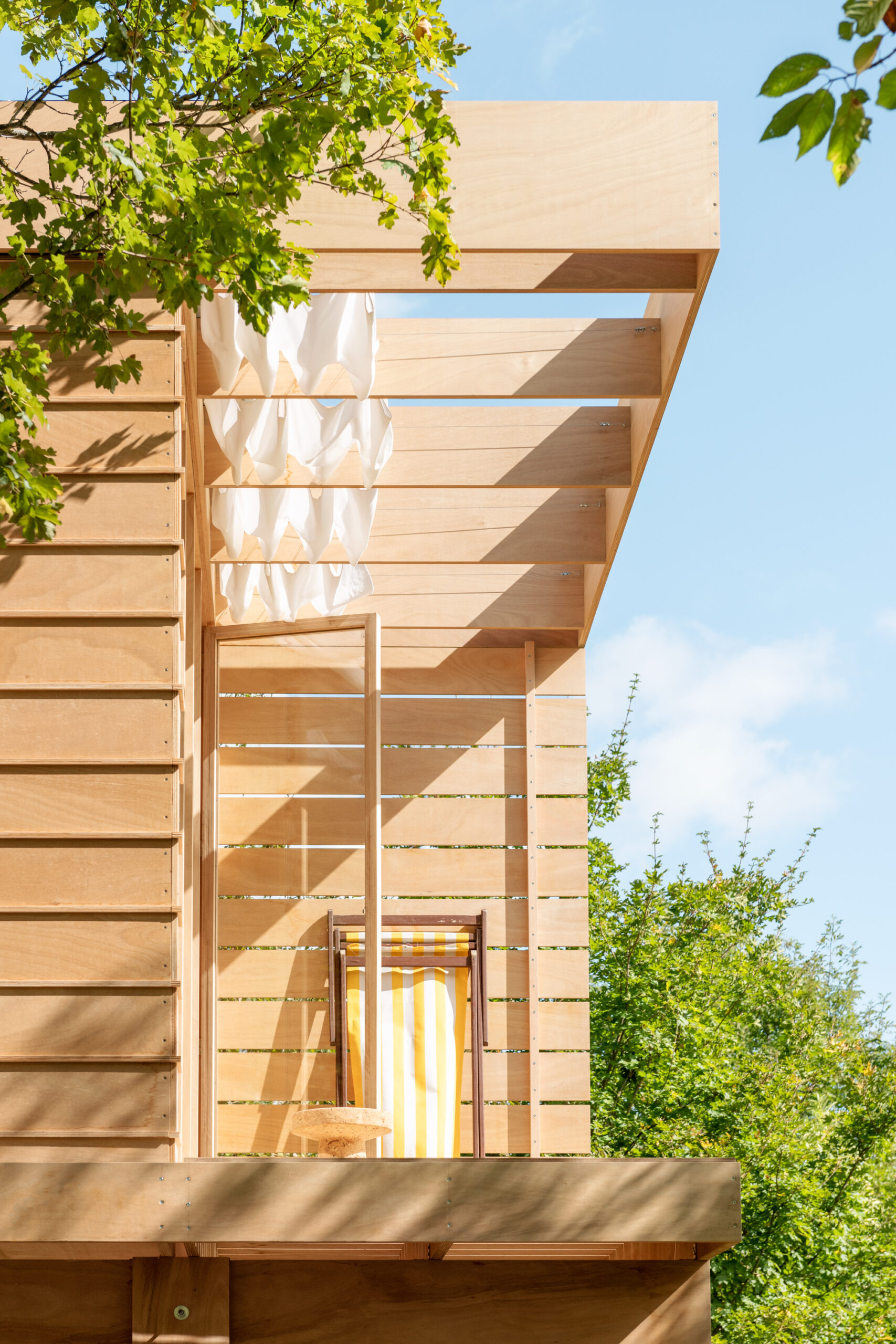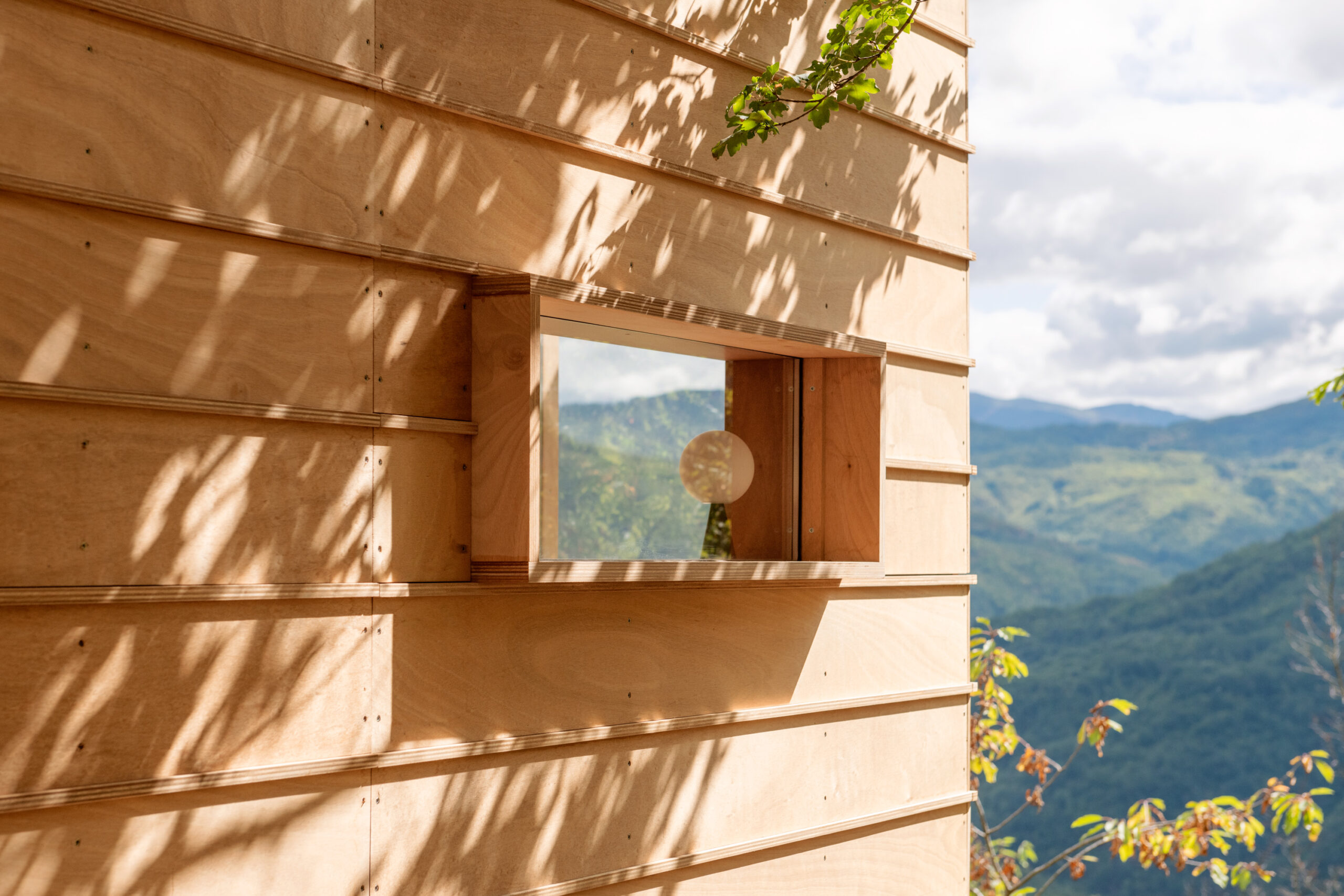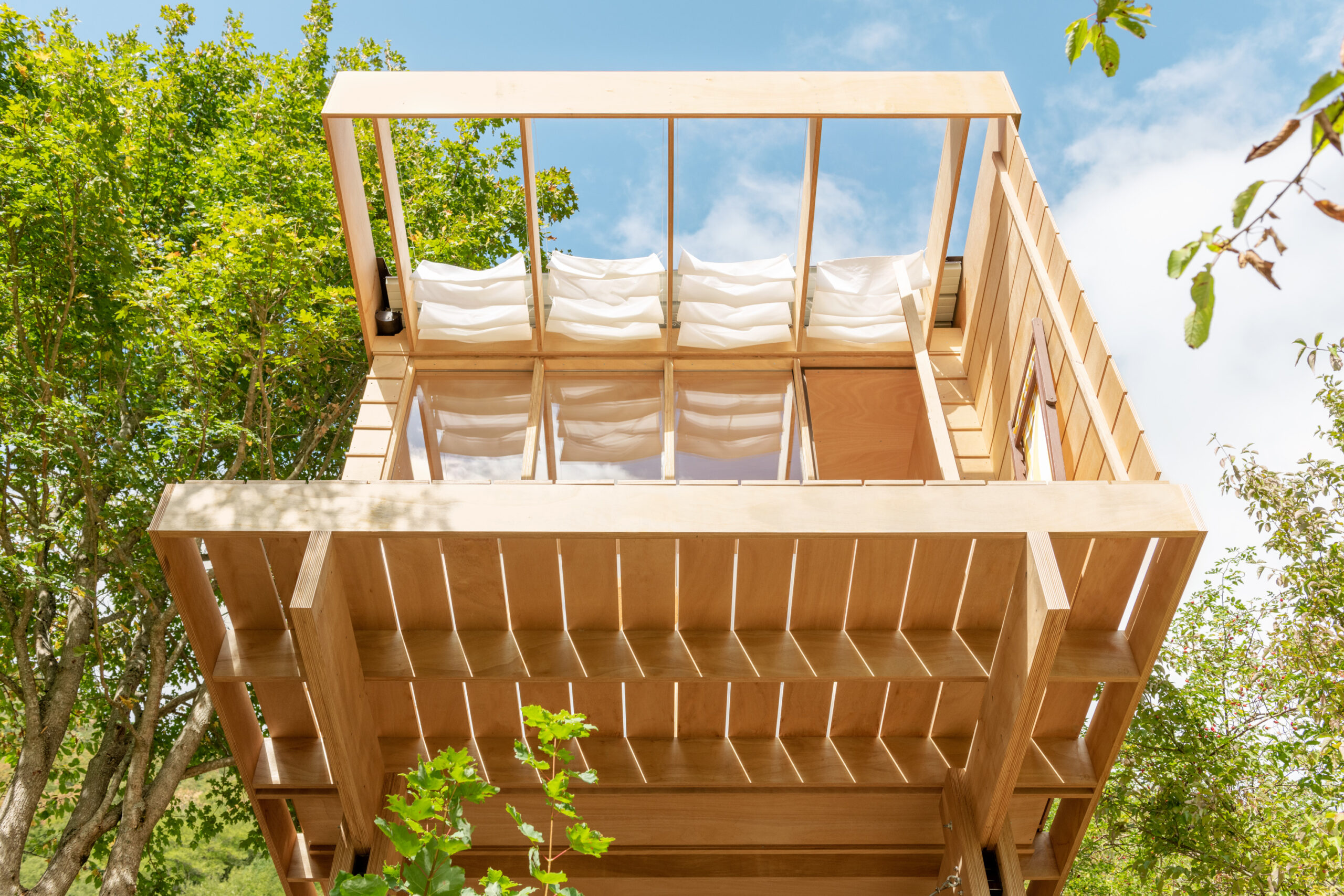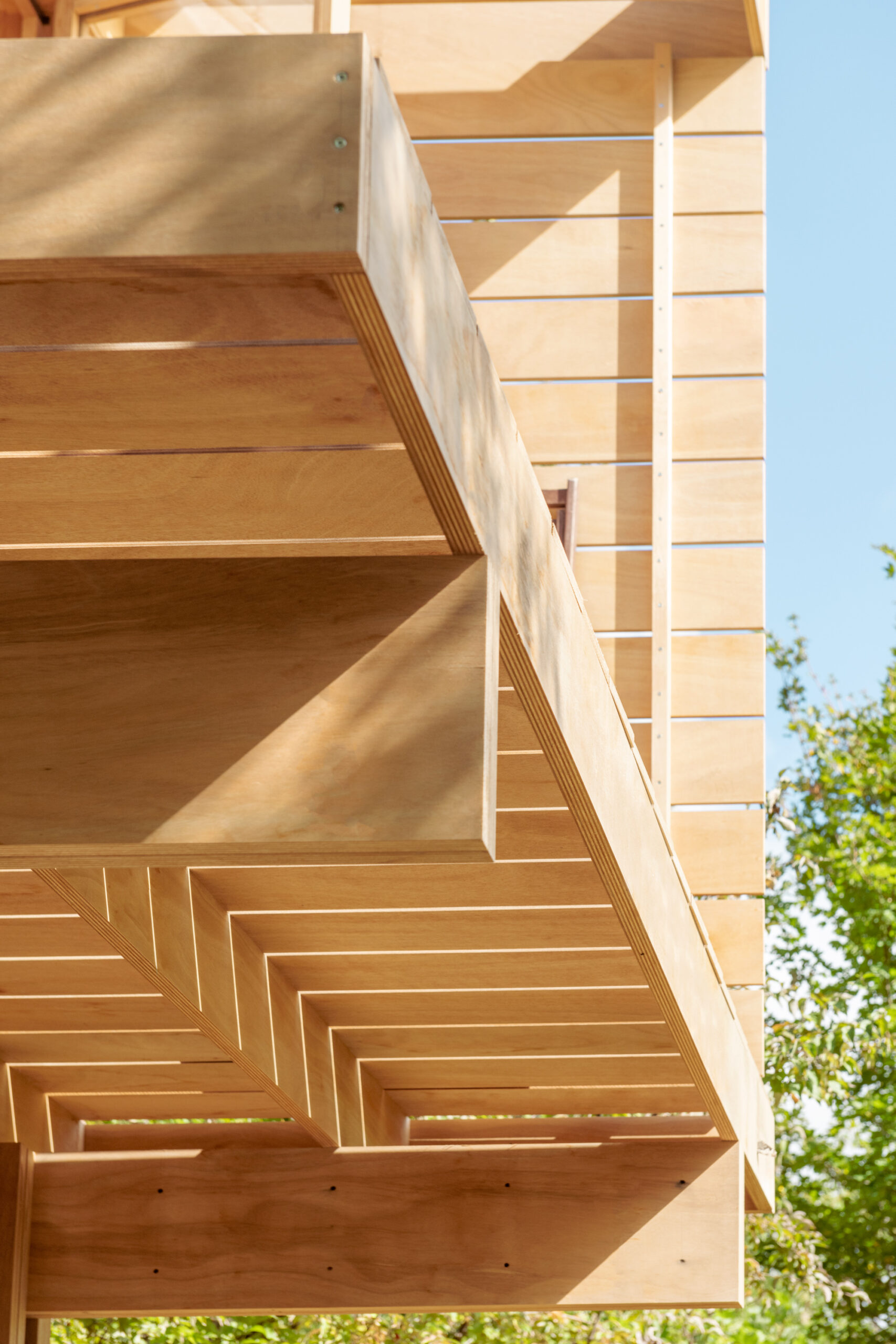 Founded in 2013 by partners in life and business Luca Scardulla and Frederico Robbiano, Ilabb started as a carpentry workshop before expanding to architecture projects that maintain their dedication to craftmanship. "The simple modularity of the structure makes it easily scalable and adaptable into different compositions," Scardulla says of the project. "The basicness of construction, the minimal impact on the land, and the use of natural materials that can be easily sourced locally enable a respectful installation in natural contexts. These Hermitages put human beings back in touch with nature."
Photography by Anna Positano, Gaia Cambiaggi | Studio Campo.