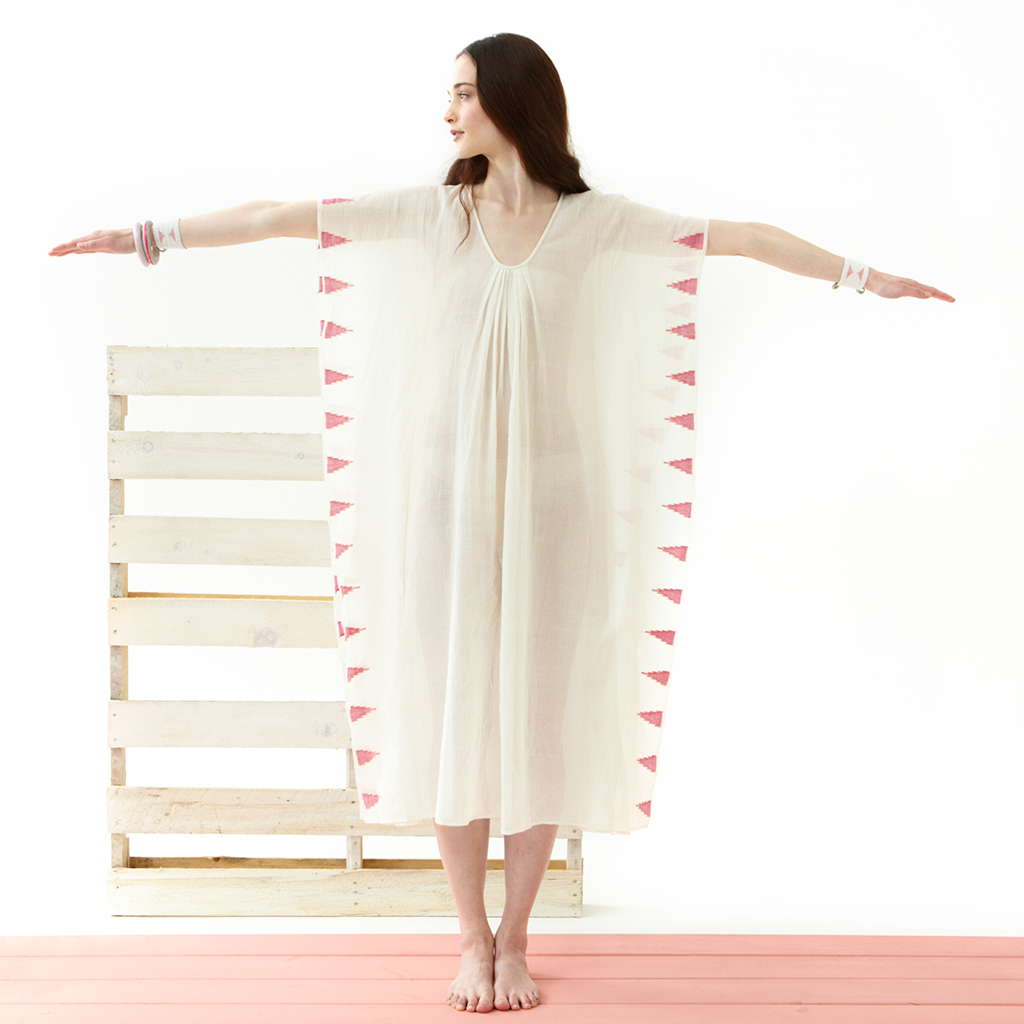 Fair trade is familiar territory for the North American fashion and home decor market, and Far & Wide Collective builds on that recognition by putting a face to each product. The online retailer showcases traditional, high-quality items from artisans around the world. Each product is carefully handcrafted and accompanied by an introduction to its maker, complete with his or her name, photo, and story.
Far & Wide purchases each product at asking price. "[It] supports a revolving fund that goes in and reinvests money in the same or a new artisan," founder Hedvig Christine Alexander explains. Small business growth in post-conflict economies was always of interest to Alexander. After living in Afghanistan and travelling around Central and Southeast Asia for nearly a decade while working in development—including time with the United Nations and Turquoise Mountain (an organization focusing on reviving traditional arts and architecture in Afghanistan)—she worked to help build educational and health programs for locals. She began Far & Wide Collective in 2013 after discovering that no matter where she travelled, the biggest struggle local artisans faced was getting to market.
To help individual businesses, Far & Wide focuses on the needs of each artisan, whether that means market access, design and production assistance, or quality control. Tradition and quality go hand in hand, as exemplified in Far & Wide's jali trays from Afghanistan. The intricate design was inspired by wooden jali screens in Afghani windows in public buildings and mosques, and the craft was passed down to artisans by an acclaimed master who worked for the late King Mohammed Zahir Shah.
While artisans typically design their own products, lightweight Jamdani kaftans from the spring and summer 2015 collection were designed by the Canadian Far & Wide team for House of Wandering Silk artisans in India, who then crafted them. "We [work with the artisans to] improve the product by tweaking it, or even by suggesting a whole new product," Alexander explains. "Then, of course, it's their decision [whether or not] to do it.
"Development effort often doesn't have enough focus on the business for sustainability," Alexander says. "I think creating business growth from the outset is very important to equate a strong and sustainable economy … It's not about buying one time from the artisans. We want to continuously buy from them, develop products with them, and buy more." To accomplish this approach in Kenya, for example, Far & Wide took artisans' popular woven basket design and helped them develop new products with the same techniques, such as shopping bags and door mats.
The spring and summer 2015 collection features a variety of products from which to choose: beaded bracelets from Afghanistan add simple elegance, whether worn alone or layered with others; Warrior Bracelets from Tanzania are a bold statement; Mexican Otomi blankets and pillows brighten the home. Although the artisans and purchasers may be separated by thousands of miles, Far & Wide bridges that gap, and the opportunities created therein are material for meaningful change.
Feb 10, 2015
Updated: May 18, 2015