Why You Should Want Fruit-Based Skin Care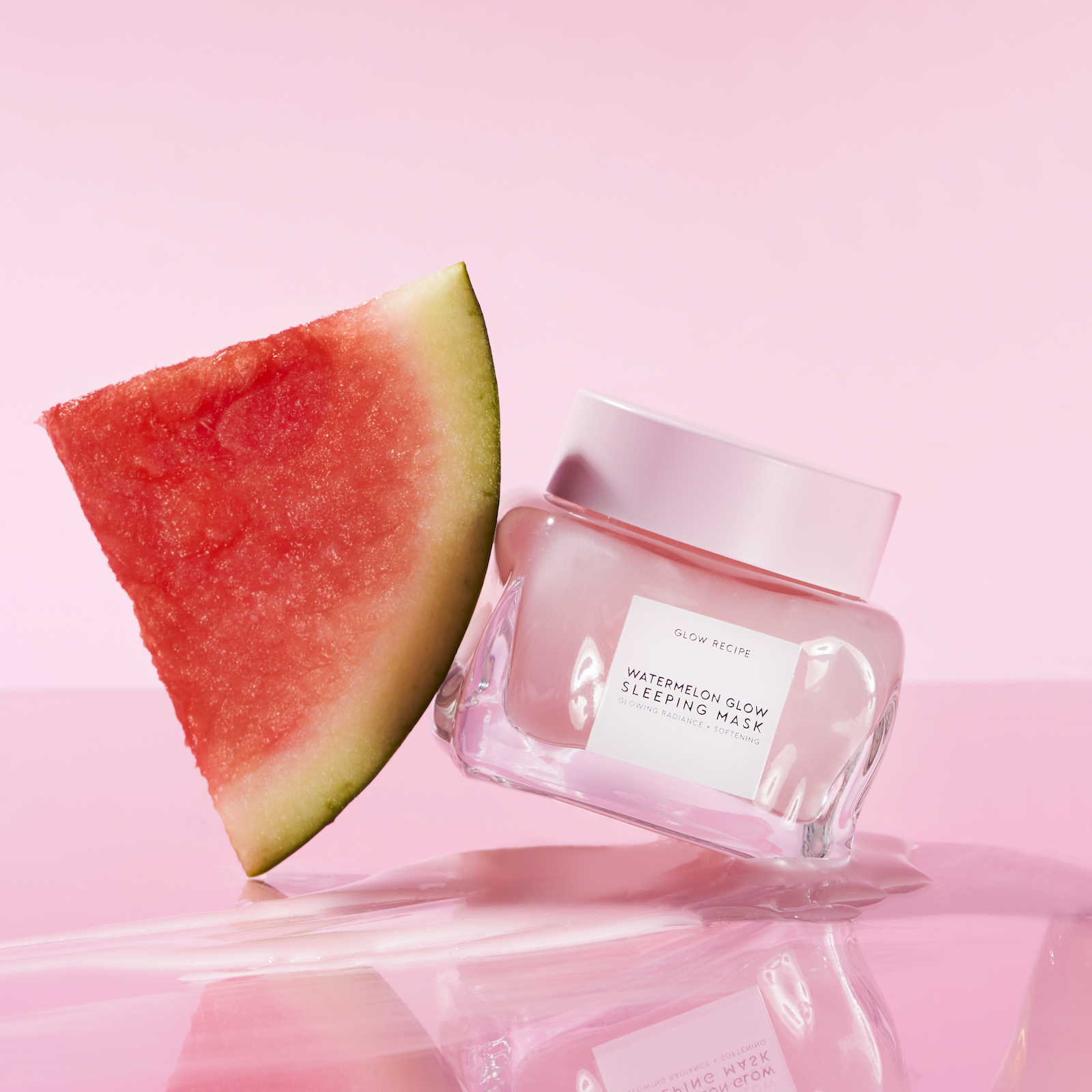 Sometimes we peek into our skin-care cabinets and wonder if we've wandered into the kitchen by mistake. It's a veritable fruit salad in there, though the produce is sometimes decidedly more exotic than we're used to (Schisandra chinensis, anyone?), and the ingredients often come from parts of the fruit we wouldn't choose to eat: the seeds, rind, and flowers.
"In general, fruit is fundamentally packed with nutrients and vitamins, whether you are eating it for breakfast or using it in your daily skin care," beauty brand founder Tata Harper says. There are various antioxidants in fruits that can be beneficial, like vitamins E, C, and A, plus selenium and ubiquonone. But another type of molecule found in fruit that can benefit skin according to Harper is polyphenols. "These evolved to protect plants from their environments and are therefore thought to have great potential for combatting free radicals," she says.
It's possible to synthesize many of these active ingredients in the lab these days, so why bother going to the source? "A great advantage of using super fruit bases in skin care formulations is that you can benefit from gentle efficacy and multiple functional usages coming from one single natural source,"Christine Chang and Sarah Lee, founders of Glow Recipe, explain. "For example, watermelon, which is made of 92 per cent water, is not only hydrating but is packed with vitamin C, skin-plumping amino acids, and the phytonutrient lycopene. It basically does it all: moisturizes, plumps, and soothes, as well as providing a potent dose of antioxidant."
That's not to say we can simply slap a slice of watermelon onto our faces for the same effect. The efficacy of fruit-based products is often partly down to how the ingredients are extracted. "The sustainably sourced seeds we use [for our Superkind Softening Cleanser] come from maracujá (passion fruit) grown in Peru," says Harper. "They are pressed to produce virgin maracujá oil, and then undergo molecular distillation." In other words, it goes a bit beyond what you can do with your Vitamix.
Feeling fruity? Here are seven products to try.
Caudalie Vinoperfect Radiance Serum Complexion Correcting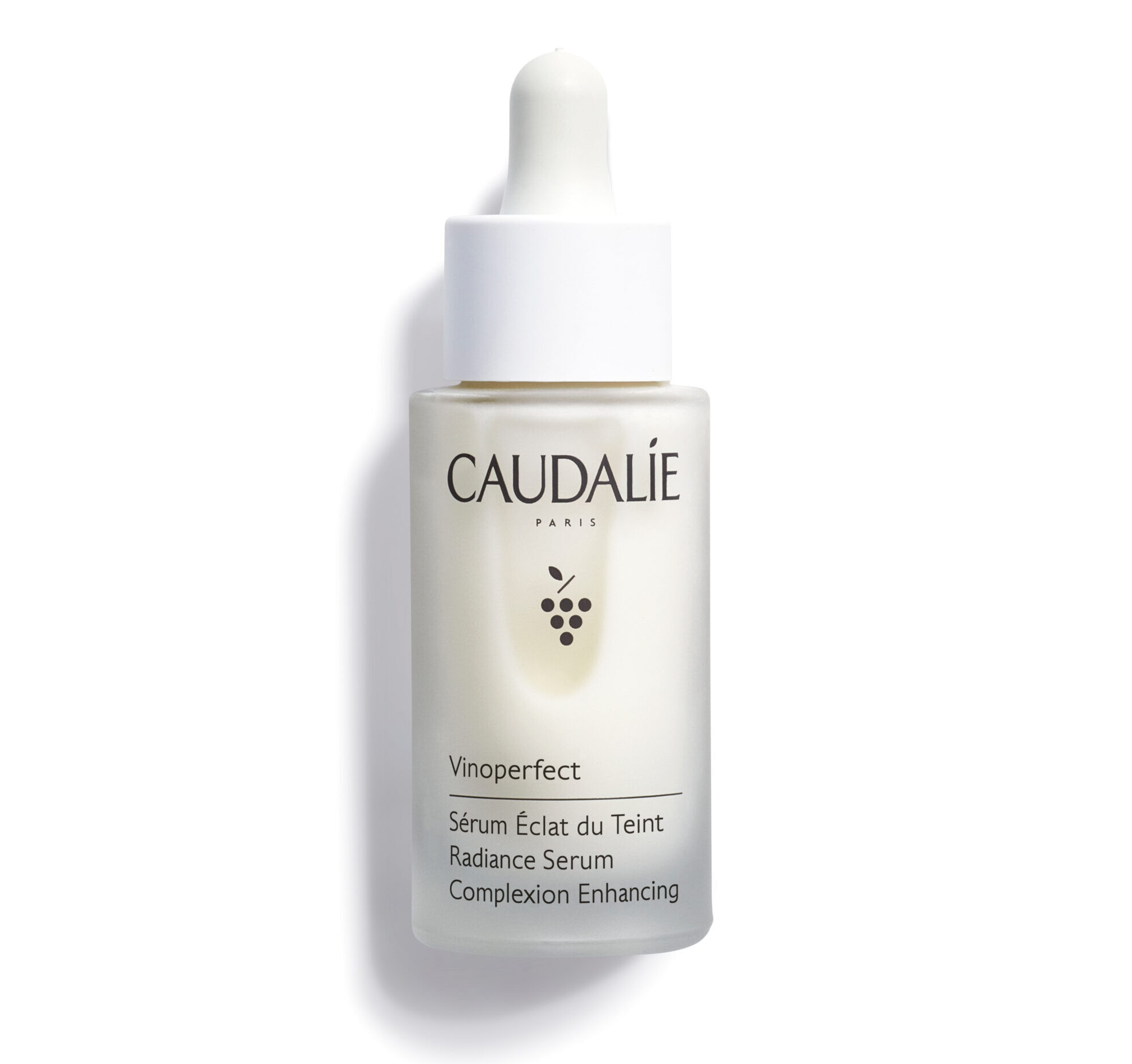 The French brand uses grape extracts in all its products (founder Mathilde Thomas' family owns a vineyard). Its best-seller, a serum that targets dark spots, contains viniferine. This ingredient comes from grapevine sap and is said to be more effective than vitamin C at reducing dark spots, brightening the skin, and preventing scarring. Recently, the serum has been updated with a new formula and 100 per cent recycled and recyclable packaging.
Glow Recipe Watermelon Glow Sleeping Mask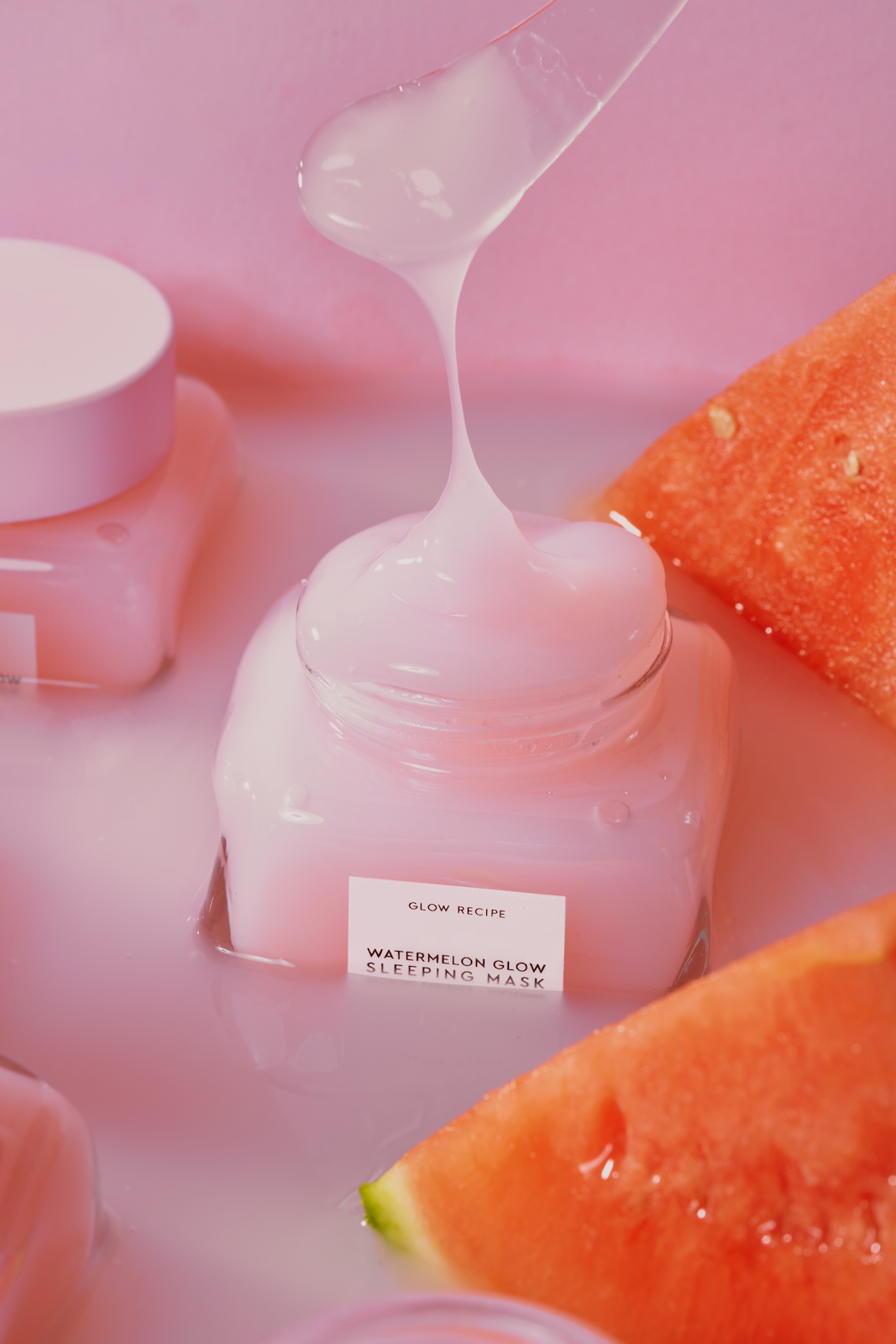 Chang and Lee's first product was inspired by their grandmothers rubbing watermelon rind on their skin to soothe and cool rashes and irritation. As well as watermelon, the sleep mask contains hyaluronic acid, AHAs for exfoliation, pumpkin extract and pomegranate (both rich in antioxidants and polyephenols), and nourishing banana.
Good Essentials Essential Balm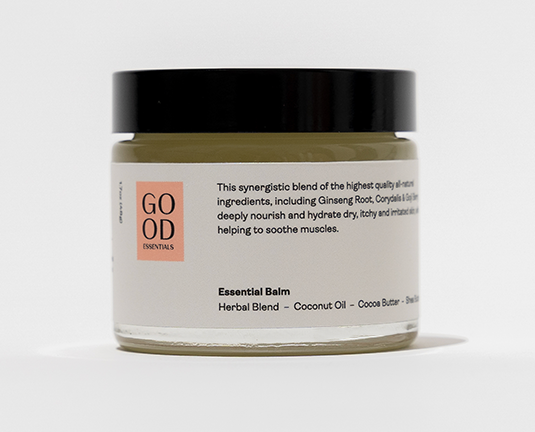 Goji berries aren't just good in an acai bowl. This all-purpose salve uses them for their anti-inflammatory properties, alongside angelica and licorice roots, plus coconut oil, cocoa butter, and shea butter for moisture. Good Essentials founder Dr. Jenelle Kim, a traditional Chinese medicine physician, uses the ingredient for its adaptogenic properties (it's said to help increase the body's ability to withstand damage from stress).
Goop G.Tox Malachite + Fruit Extract Pore Purifying Cleanser
This foaming cleanser is aimed at clarifying skin. As well as malachite (a mineral extract), it has AHAs from mango, banan,a and yellow mombin, a fruit native to the West Indies and tropical Americas.
L'Occitane Radiance Scrub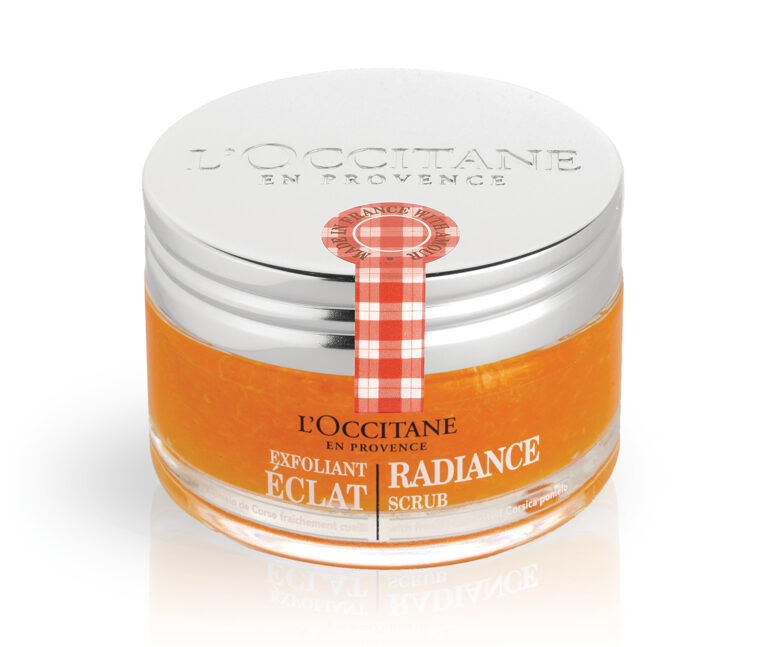 Chemical exfoliation comes from the Corsican pomelo, which has natural fruit acids, and there's also powdered Luffa cylindrica (also known as loofah), which provides some physical scrubbing. Use this jammy-textured facial scrub twice a week and enjoy its fresh and juicy fragrance too.
Okoko Les 16 Precieux Moisturizing Youthful Face Oil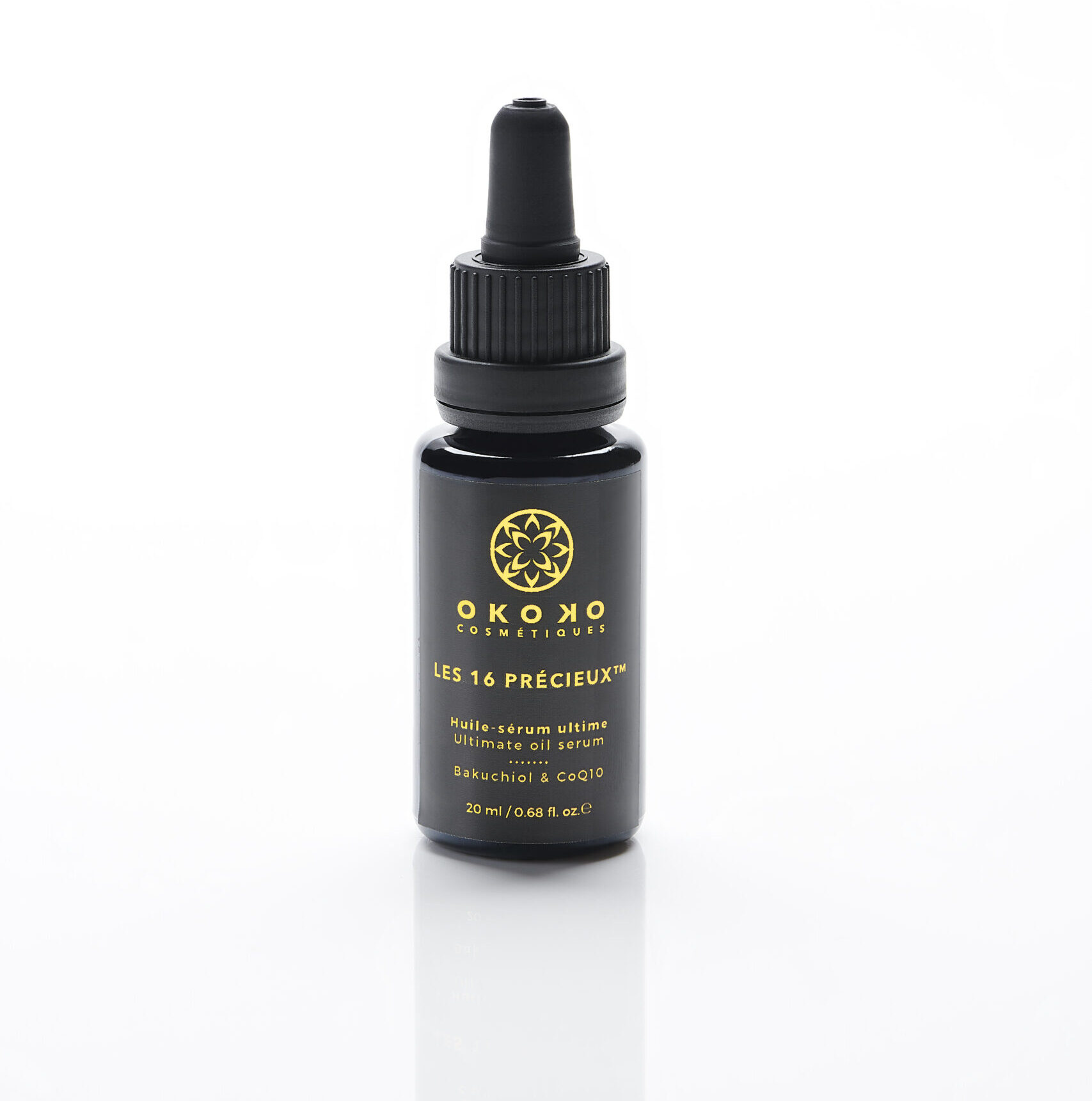 The Vancouver-based brand has just reformulated its signature product, which has multiple fruit seed extracts such as prickly pear, marula, and baobab. There's also avocado oil for extra moisture, and trendy antiaging ingredient bakuchiol, said to be a gentler, but no less effective, alternative to retinol.
Tata Harper Superkind Softening Cleanser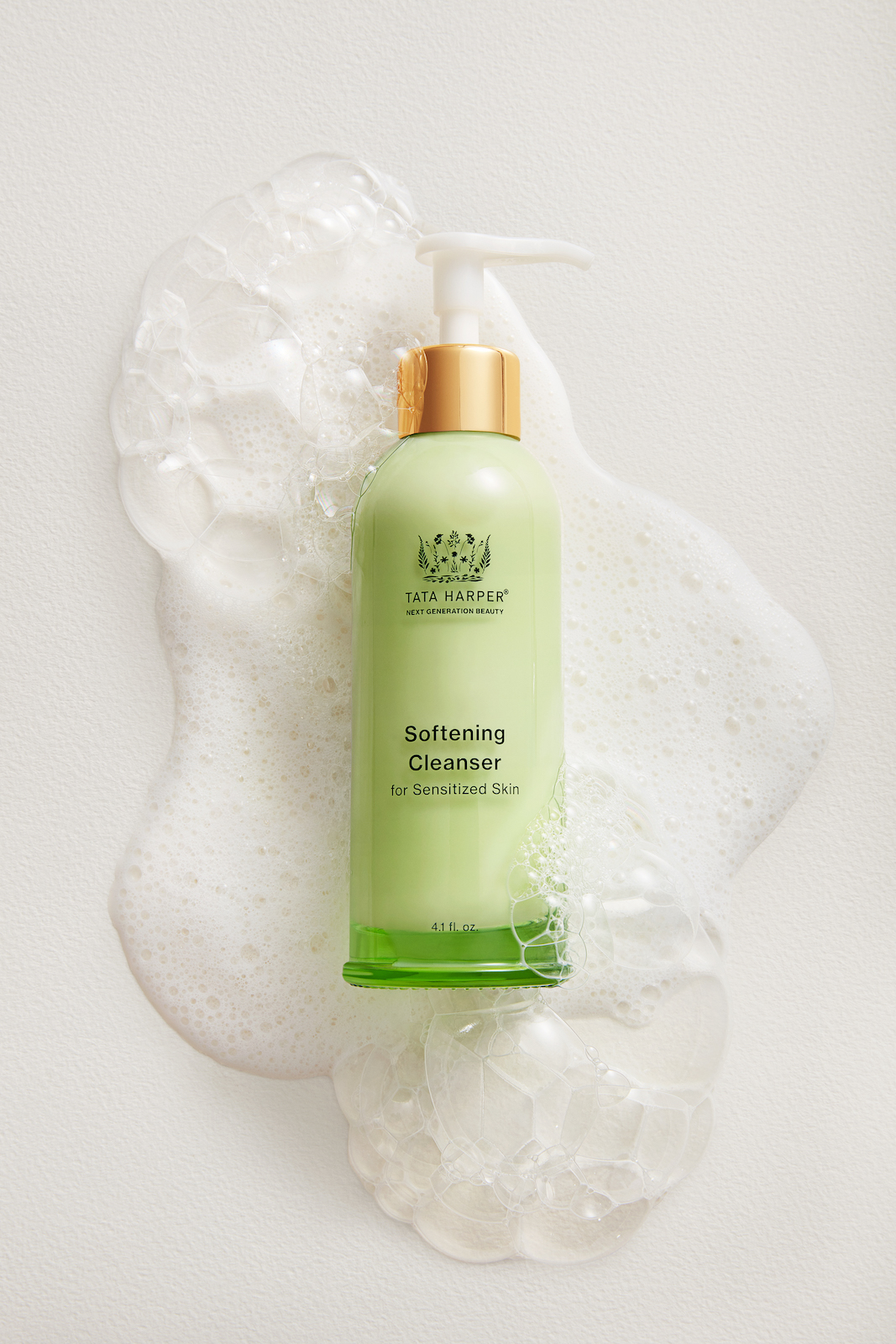 Harper has developed a new range for sensitive skin, designed to fortify the moisture barrier. This extremely gentle cleanser has just 18 ingredients, including Harper's favourite maracujá seed oil. "Growing up in Colombia, I remember that maracujá juice was always present during lunchtime. This fruit is very well known in Latin America for its reparative and regenerative properties," she says. In this formulation, it's designed to soothe damaged skin, alongside calendula juice, jojoba esters for conditioning, and plant surfactants for cleansing.