5 Fashion Labels Defining Contemporary Design
As the fashion world expands globally, creative overlap has become inevitable as the barriers of entry that once made the industry so exclusive are deconstructed, allowing a more diverse tapestry of designers to debut.
But as necessary as such inclusion is to the industry's development, it also makes distinguishing innovators from duplicators more difficult on a crowded runway. Fortunately, there are droves of young designers who are unwilling to tread the industry's beaten path and opt to pioneer the next era of style. With creations from bold genderless collections to time-honoured Nigerian textiles, these five designers are helping shape the new age of modern design.
Rok Hwang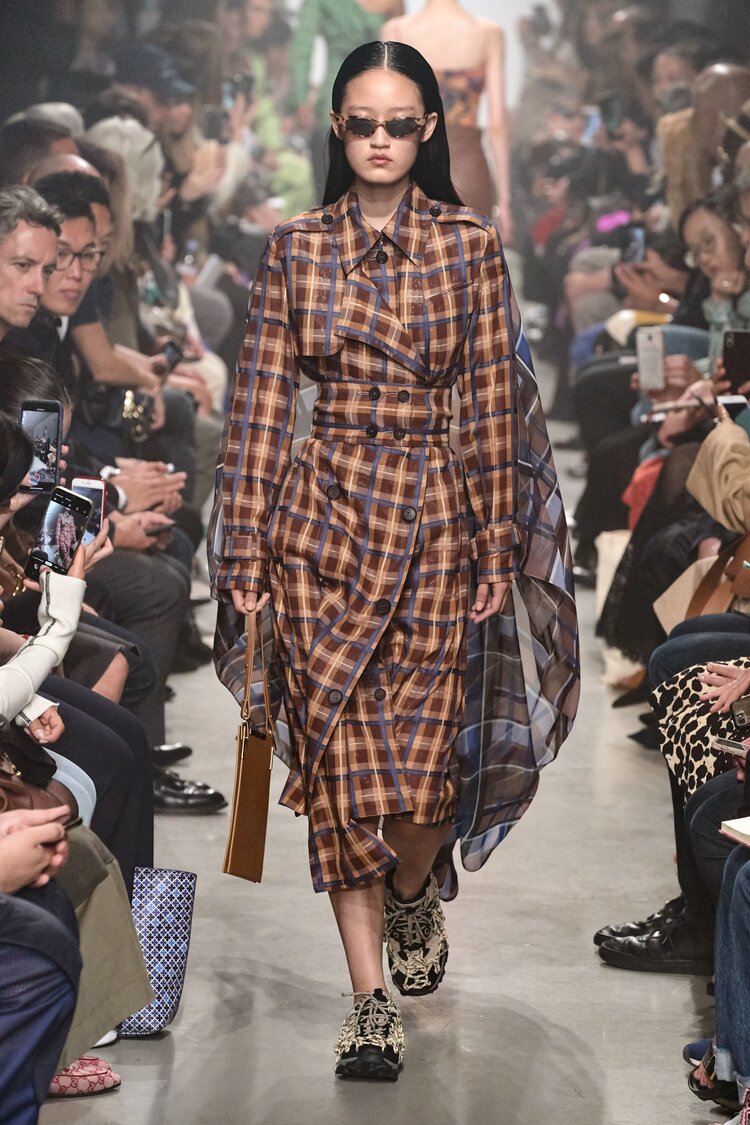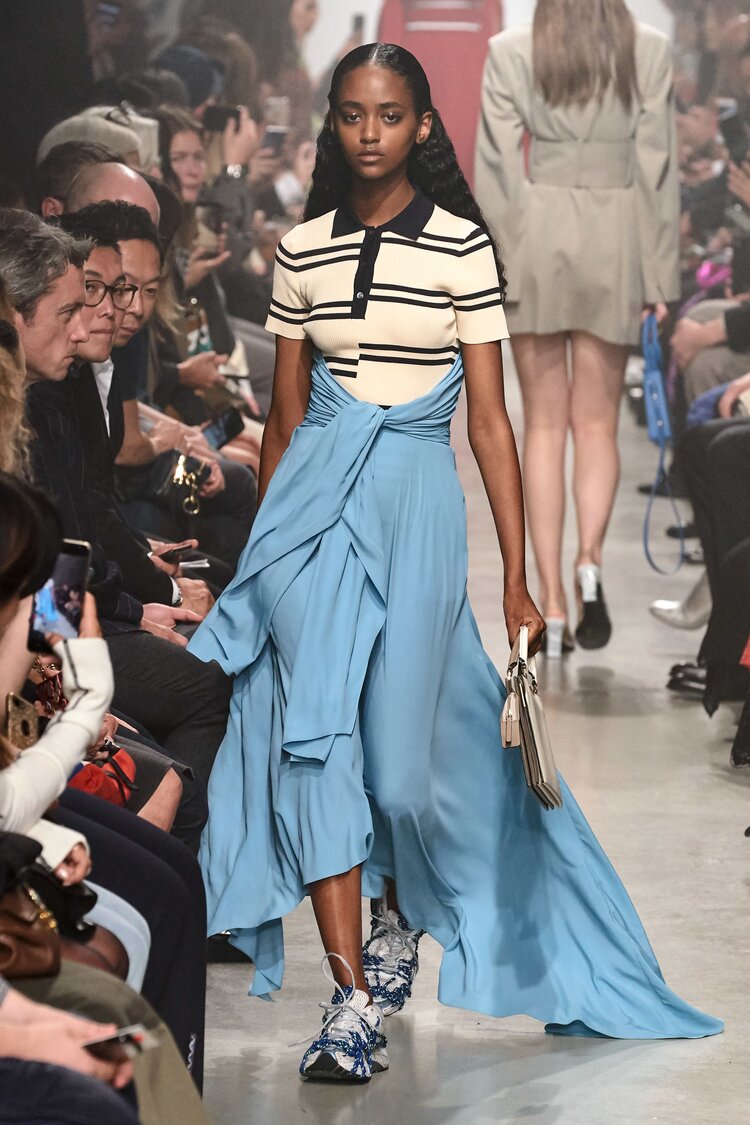 Rok Hwang and his Rokh label are a refreshing study in contrasts. Pragmatic yet romantic, edgy while classically chic, Rokh's diversified vision draws from Hwang's perspective as a global citizen and student of womenswear. After immigrating from Korea as a child, Hwang found his way to Central Saint Martins, where his graduate collections caught the attention of womenswear tastemaker Phoebe Philo.
Hwang opted to fill the gap left by Philo's departure from Celine by creating a blend of traditional U.K. and Asian influences, coupled with masculine and feminine features, oversized and relaxed yet classically finished. Philo's influence on Hwang is palpable, but the label's latest collection affirms that Rokh is a brilliant tapestry of inspiration.
In Rokh's digital show, the dark elegance and foggy, ghostly atmosphere seemed to demand the type of intimacy forbidden by COVID-19 protocols. While the clothes themselves were tastefully glamorous—black slip dresses with deep silver fringes, multifunctional trench coats with gabardine layers—the brewery setting had the modish grunge of a 1990s underground nightclub. It was a deliberate study in contrasts and a delicate balance between beauty and functionality but also a sign of the complex duality modern womenswear demands.
Sindiso Khumalo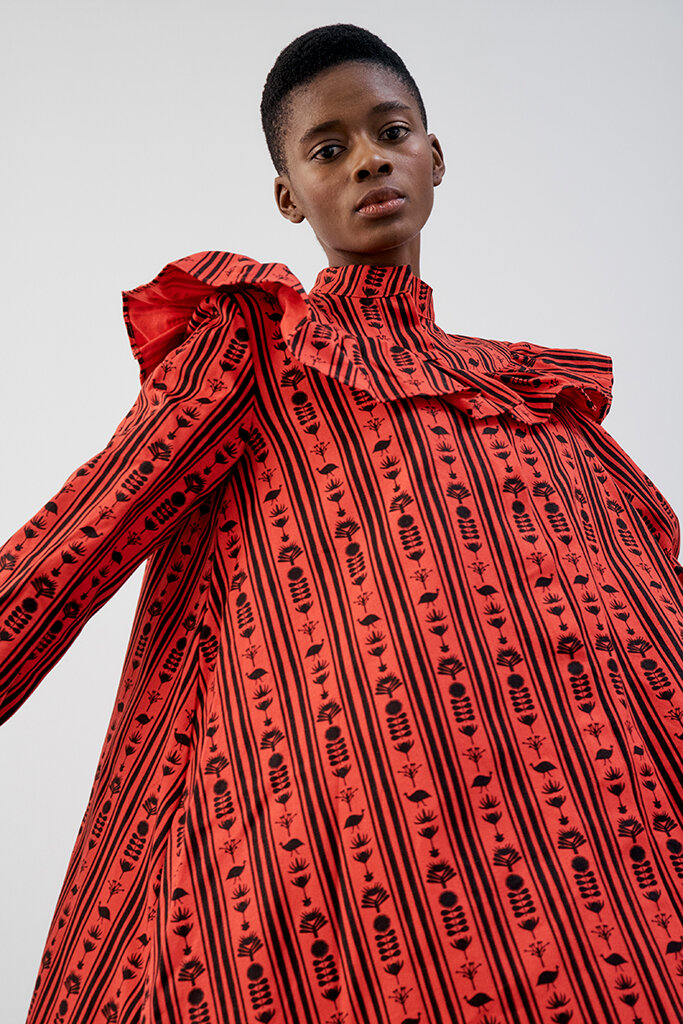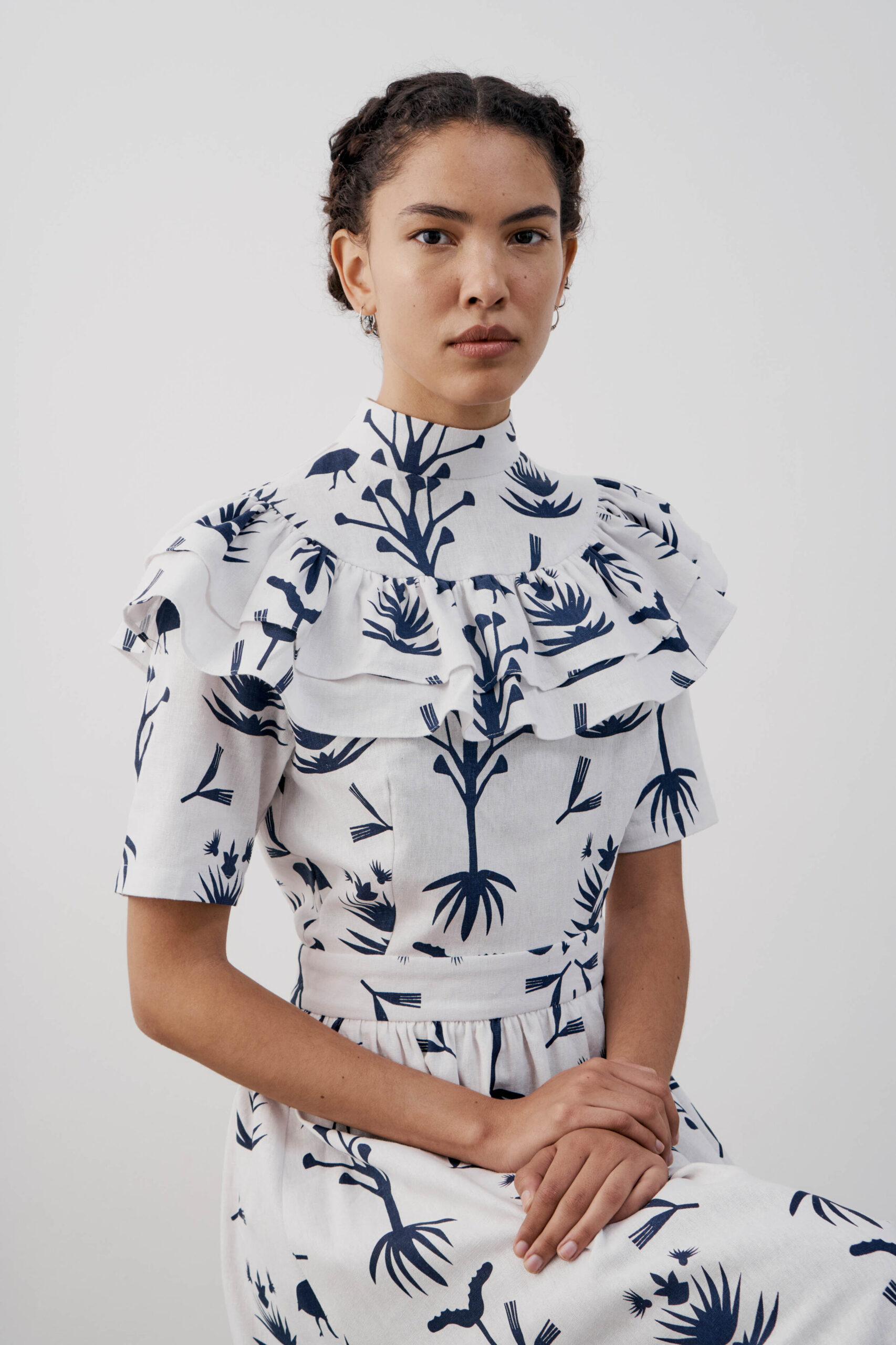 A joint prize recipient of the 2020 LVMH Prize, Khumalo broke into the mainstream with her spring 2021 collection, which paid tribute to her rich South African heritage.
Khumalo's work is anchored by an array of beautiful pastels, with vibrant prints of cotton and wildflowers paying homage to one of her chief inspirations, Harriet Tubman (the collection's name—Minty—is a tribute to Tubman's childhood nickname).
Few designers have the nuance to balance these radiant designs and colour palettes as Khumalo's latest collections do. The label's colourful visual voice draws upon her Zulu and Ndebele heritage, her native province of KwaZulu-Natal, and the various NGOs she's worked in developing her handmade textiles. This combination of beauty, empowerment, sustainability, craftsmanship, and storytelling makes Khumalo one of the most versatile and fascinating young designers.
Harris Reed
As genderless and unisex clothing labels prosper, the movement has created a host of questions, primarily, What defines a unisex collection? Putting stringent restrictions on what makes something "genderless" feels ironic, but creating baggy, minimalist designs with an aversion to daring cuts also feels like a cop-out. Fortunately, Harris Reed, the radical designer behind his eponymous label, is rebelling against uninspired minimalism.
Most of the world likely saw Reed's work on Harry Styles' iconic half-suit, half-dress ensemble for the December 2020 issue of Vogue. It was a brief glimpse into the label Reed bills as "romanticism gone nonbinary" and, of course, one that drew polarized feedback from those who adore or resist the brash contrast between Styles' suit jacket and poofy skirt on the cover. But months after, Reed remains fixated on fighting for the beauty of fluidity.
Perhaps such criticism is why most emerging genderless collections attempt to appease critics by creating clothes that say little in their shapeless ambiguity, but Reed's collections remain unapologetic. His most recent collection has been described as "a moment in a time, captured—yet not defined—by a journey towards unexplained, unashamed self-expression" and features both new and upcycled textiles to create a blend of masculine tailoring and feminine silhouettes. The six-piece release remains true to the values Reed espouses: that the beauty of fluidity should be celebrated as the path to a more accepting world.
Cecilie Bahnsen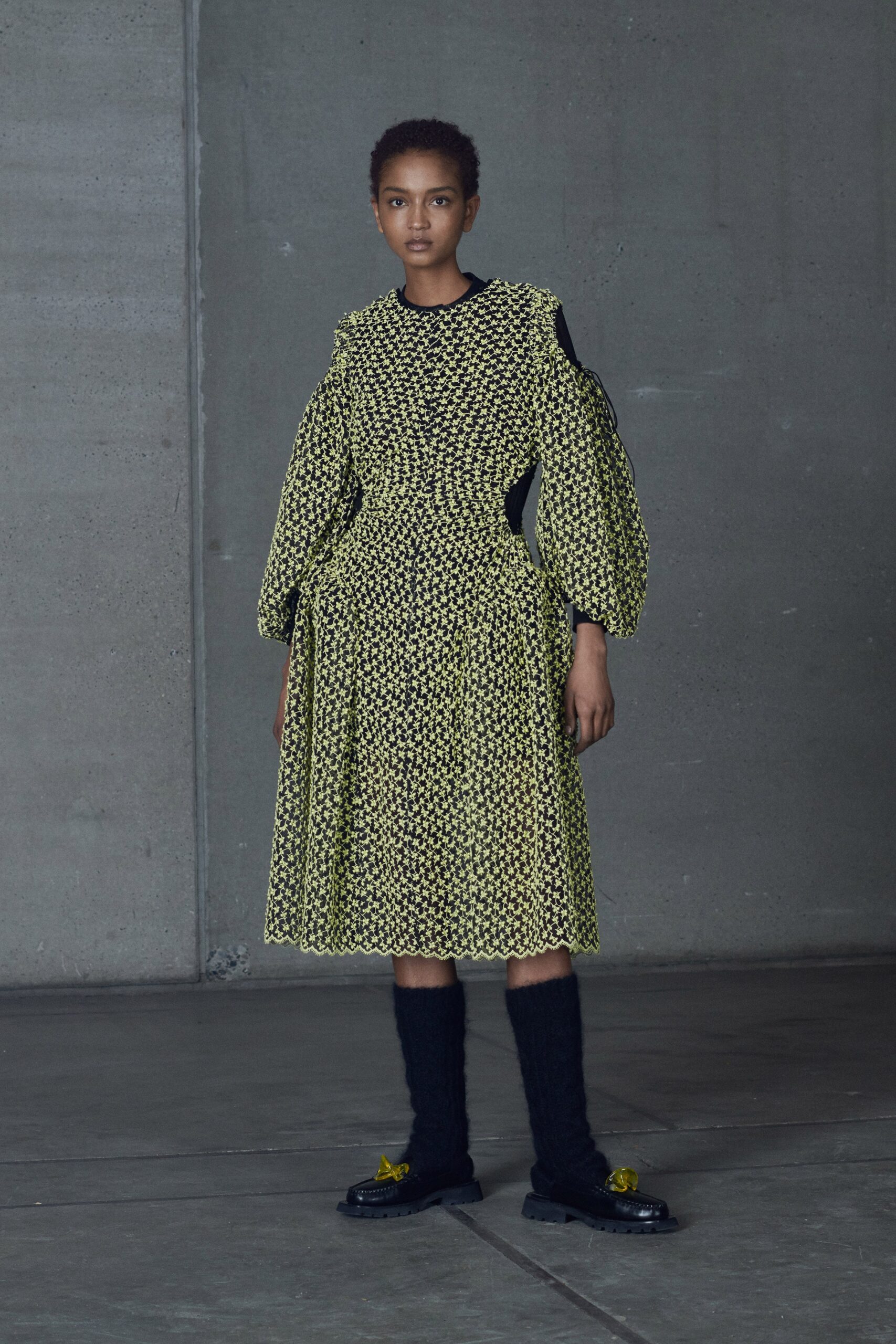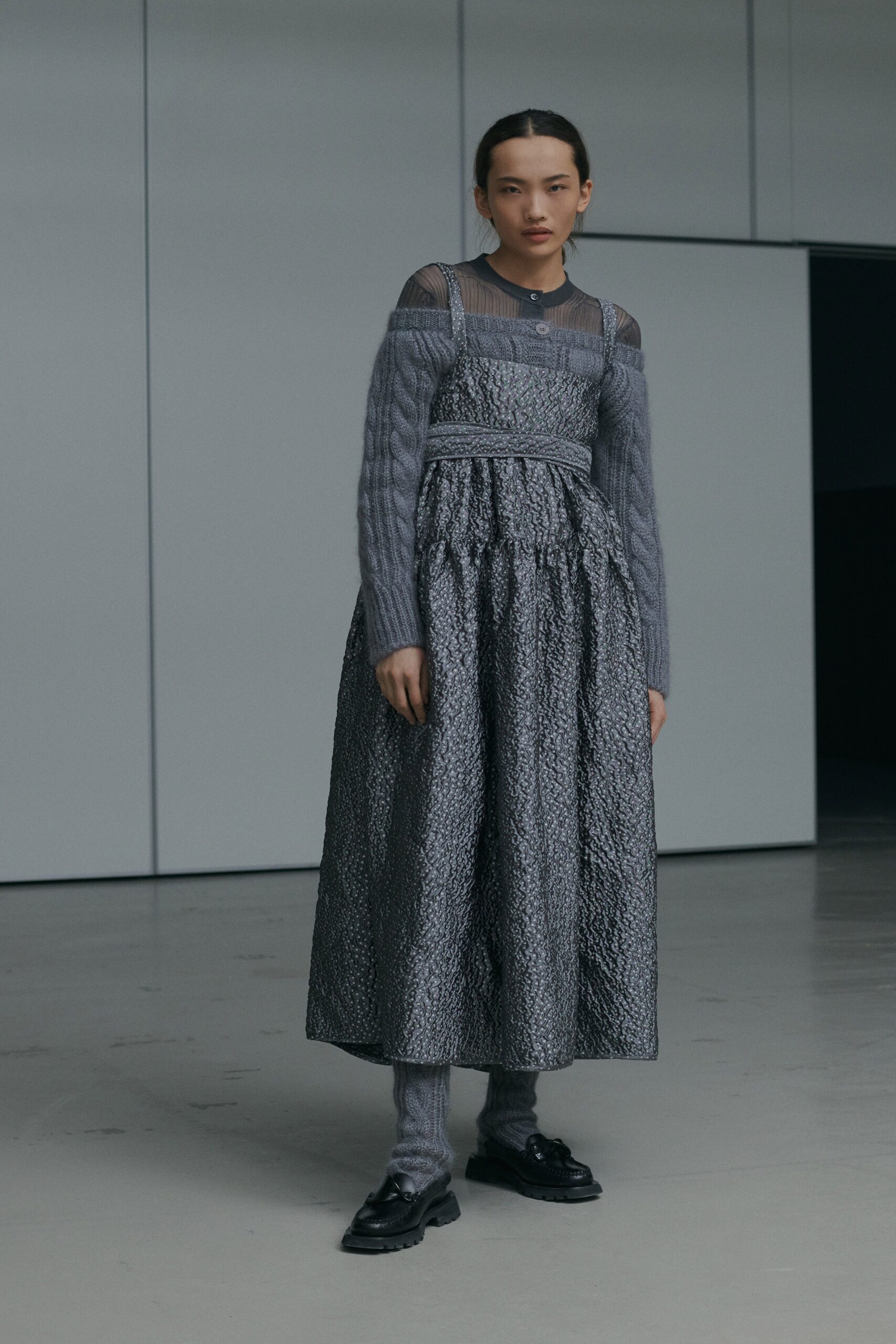 While many Scandinavian designers focus on the minimalism associated with the region, Cecilie Bahnsen and her eponymous label have created a more distinctive, intentional aesthetic that is helping define Copenhagen as a sartorial hub.
Her latest collections take inspiration from the beauty of her home country. For her spring 2021 release, Bahnsen drew from the work of Danish painter P.S. Krøyer, which depicts women walking on the beach in the town of Skagen. This theme of wandering seems to manifest itself in nearly all the season's pieces, from the range of colours to the billowing silhouettes designed for movement.
Some of the pieces from her spring and fall 2021 collections evoke typically charming Danish minimalism, but most combine simplicity with the decadence Bahnsen adopted while working at Erdem and Galliano in London years before. Her collaboration with British outerwear company Mackintosh is perhaps the greatest example of the label's ability to balance modest functionality with intricate design, releasing a tastefully refined raincoat featuring quilted layering.
The label's use of embroidery, textiles, and ornate patterns has created collections that honour femininity and craftsmanship, comfortability and elegance, simplicity and detailed design. Bahnsen has begun to forge an identity for her native Denmark in a fashion world that normally overlooks the region in favour of London, Milan, Paris, or New York.
Kenneth Ize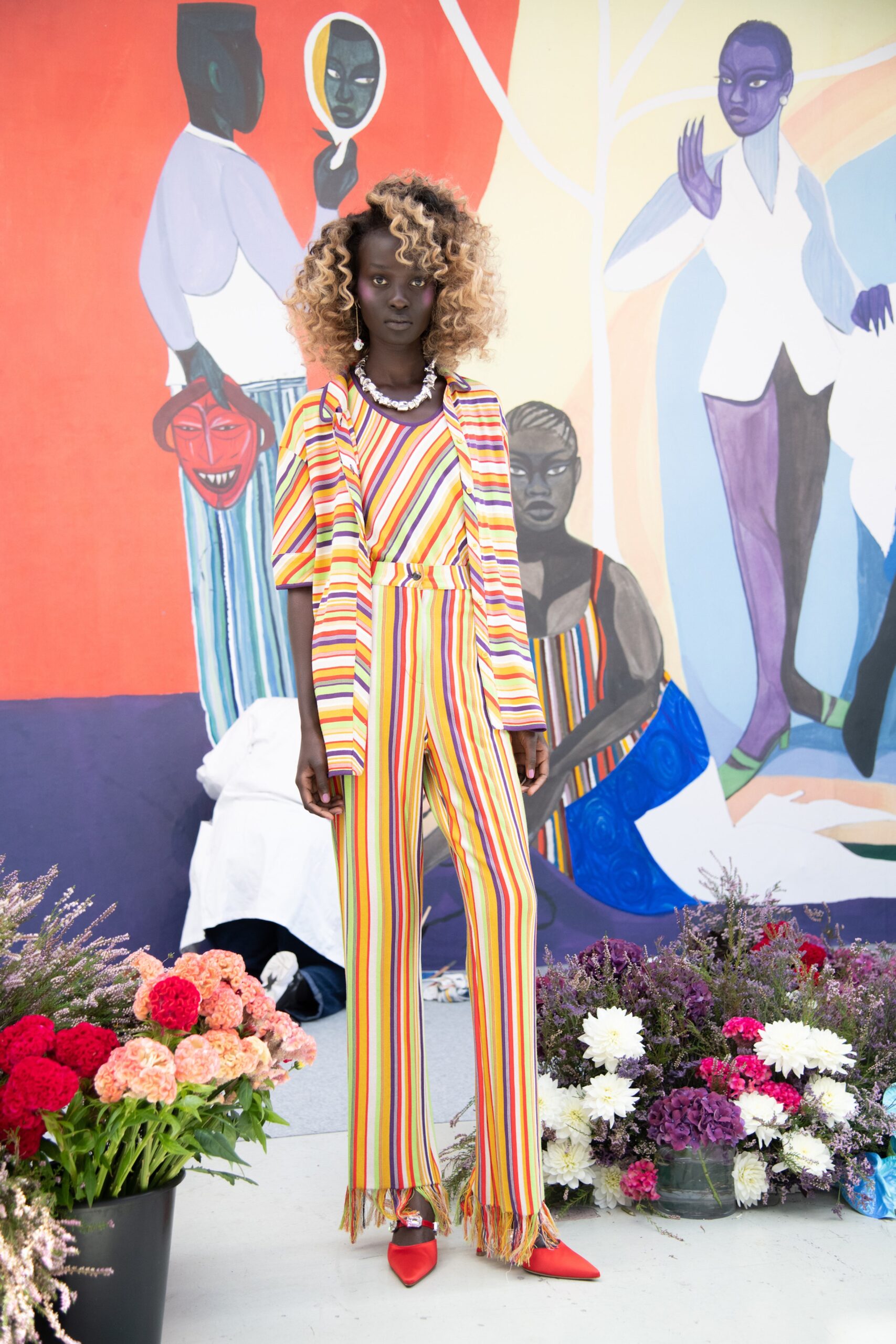 It's been just over a year since Kenneth Ize's eponymic label debuted at Paris Fashion Week and announced its collaboration with the Karl Lagerfeld brand. Raised by a traditional Nigerian family in Vienna, Ize has committed himself to championing the Nigerian fashion industry.
After being awarded Designer of the Year at Arise Fashion Week, Ize invested the $20,000 prize money into a plot of land in Ilorin, the northern Nigerian town where his fabrics are woven. Just 18 months later, he used his first paycheque from his Karl Lagerfeld capsule collection to open a factory there, now the largest weaving workshop in the country. The fabrics, patterns, and artisanal craftsmanship it houses are the foundation for Ize's collections, combining traditional asoke handweaving with a modern framework.
While Ize's previous collections highlight the vitality he associates with the country through colourful embroidery and his signature stripes, his most recent is more sombre, reflecting the conflict clouding the nation. After Lagos' EndSARS protests ended with the senseless deaths of 12 demonstrators by police, Ize's output slowed. When he reemerged with his fall 2021 ready-to-wear collection, the colours and imagery were noticeably darker.
The asoke patterns are based on a more muted palette than his usual flamboyant contrasts, while serpent images meant to symbolize the circle of life dominate several pieces. This shift in perspective represents the label's intimate connection with the country that inspires it.