The Coolest Boutique Hotels Around the World According to HAP Concierge's Brandon Berkson
Hotels Above Par is a COVID-era success story. What started with an Instagram account and founder Brandon Berkson's love for travel has turned into an exciting platform that lets people explore while stuck at home. And now, it's a fully fledged boutique travel agency.
We asked Berkson which hotels he was most excited about as people tentatively return to travel or visit hotels for the holidays. These superb properties give a taste of the niche locations, stories, and design-forward ethos of Hotels Above Par.
Casa Hoyos (San Miguel de Allende, Mexico)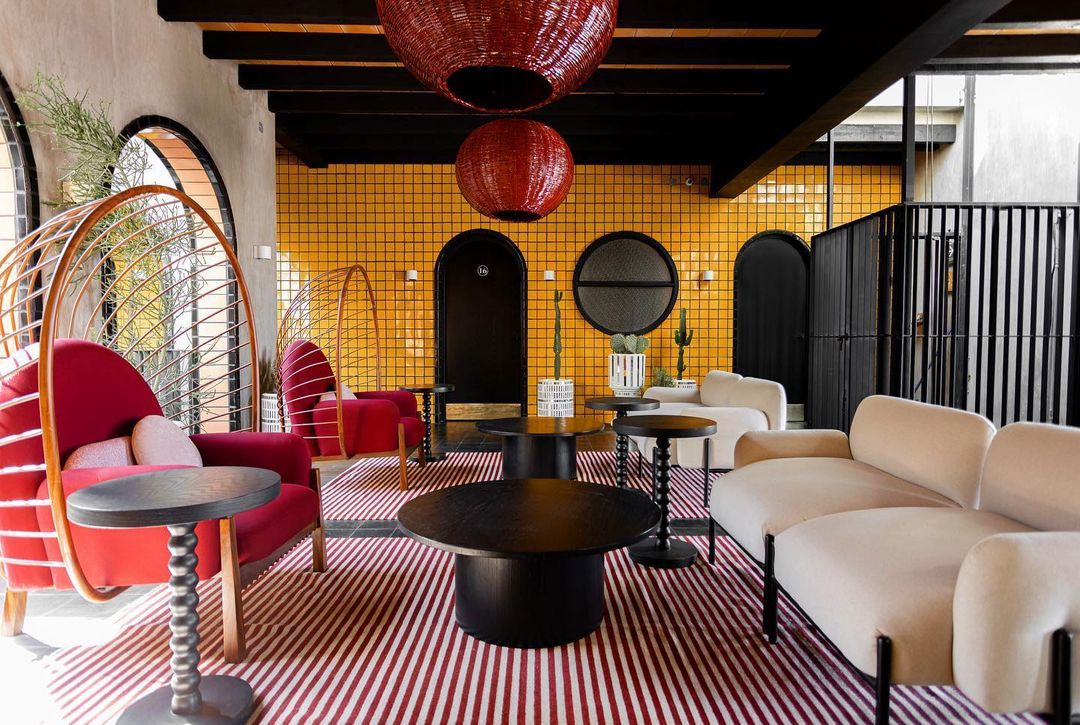 This 16-key boutique hotel is in one of my favourite towns in the world, San Miguel de Allende in central Mexico. Casa Hoyos' interior brilliantly weds Spanish colonial-style architecture and contemporary Mexican design. Celebrated mixologist Fabiola Padilla is at the helm of the hotel's trendy rooftop bar, BEKEB. One of my favourite drinks is her Carajillo Allende, which consists of espresso, cacao liquor, and banana liquor.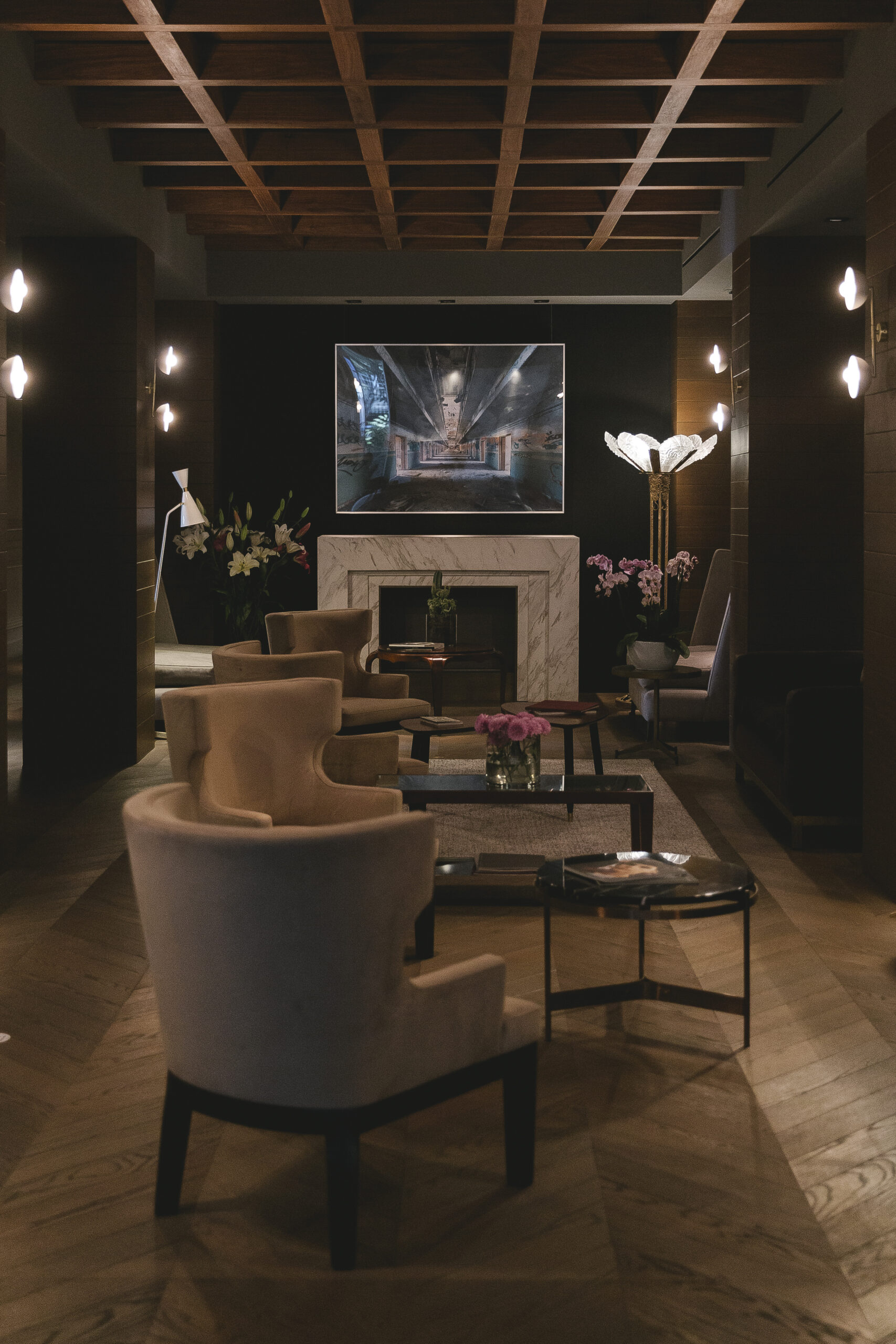 In my opinion, this is Mexico City's hottest boutique hotel. Located in Mexico City's Colonia Roma neighbourhood, Brick Hotel sports a contemporary interior: neutral tones, modish furniture, and an eye-catching collection of artwork from emerging artists. In addition to the debonair Embury Speakeasy & Lounge, hotel restaurant Cerrajería is a must—expect a menu offering Mexican cuisine with Basque and French touches, as well as an open interior flaunting floor-to-ceiling windows and an abundance of pots spooling lush foliage.
Casa Angelina is one of the most romantic places I've ever visited. Situated amongst the cliffs of Southern Italy's Amalfi Coast, in a small fishing village called Praiano, this sleek boutique hotel offers unrivalled views of the Tyrhennian Sea. It stands out with a whitewashed, modern look that's different from other properties in the area, which take on a more traditional Italian decor. Those who prioritize privacy should look at booking Casa Angelina's Eaudesea rooms: fishermen's cabins repurposed as luxe guest rooms, down the hill from the hotel's lobby and right next to La Gavitella Beach—one of the only swimmable places along the area's craggy coastline. Looking to take your rejuvenation game to the next level? I recommend the spa's Amalfi Coast Sea Scrub—expect a blissful hour of nourishing aromatherapy and exfoliation treatments.
Born and raised in San Diego, my family and I always took trips to Palm Springs: the retro flair, endless sunshine, and desert landscapes made it my happy place. Just 20 minutes from Palm Springs, in the upscale town of Indian Wells, creative genius Martyn Lawrence Bullard cleverly transformed a 1950s-built motel into the trendy, boutique Sands Hotel & Spa. Reimagined desert-pink walls, Moroccan motifs, and midcentury architecture create a high-energy space. With a Moroccan-influenced Mediterranean menu, interior courtyard restaurant Pink Cabana has a design redolent of the famous tennis and racquet clubs freckled around Palm Springs in the 1950s and 1960s. Its patio, which looks out at desert plant assemblages and a centrepiece pool, is the perfect place to enjoy the mezze board.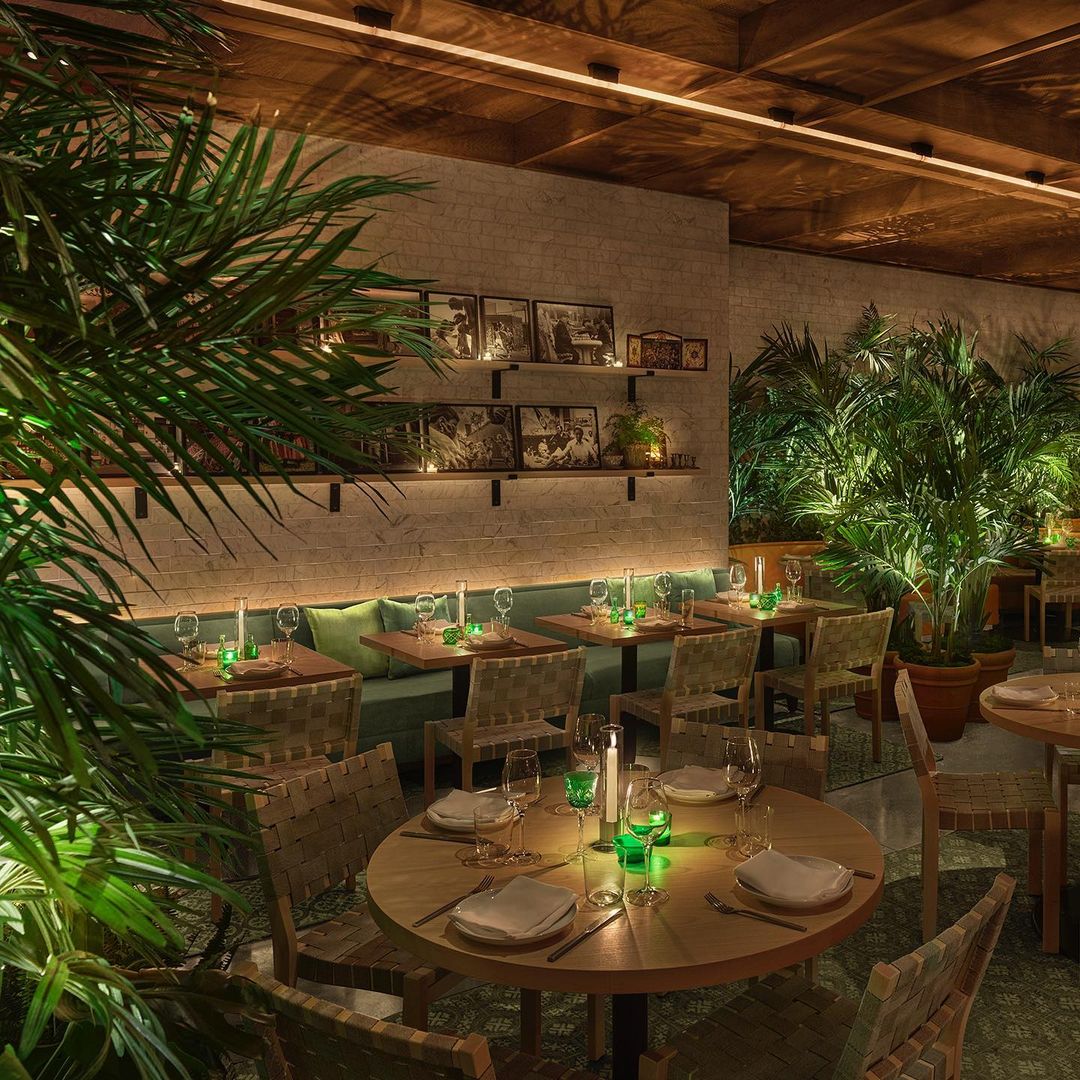 Studio 54 founder and hospitality legend Ian Schrager's Lower East Side hotel, Public, is hip to its core. The sophisticated hotel aims for an inclusive approach, with an emphasis on "luxury for all." The design is primarily sleek and minimalist. You can't miss the neon-lit escalator at the entrance, one of the neighbourhood's most Instagrammable spots. Grab dinner at Popular—the hotel's ground-floor restaurant that's masterfully shrouded in a foliage-heavy setting. After that, ascend the famous escalators to brand-new Bar Chrystie for a handsome atmosphere and menu with creative cocktails (I love the Big Olive: a dirty martini variation with olive-oil-washed vermouth and drops of homemade cerignola olive oil).
Home Hotel (Buenos Aires, Argentina)
Buenos Aires is one of my favourite places in South America. The city is a captivating mélange of Europe and Latin America: Beaux-Arts-style buildings in one neighbourhood that are reminiscent of Paris, colourful buildings of the southern continent's vibrant and lively towns in another. I love the city's Palermo Hollywood neighbourhood, which is full of chic Argentine boutiques and restaurants (you can look forward to eating the best steak you've ever had in your life). The lobby enthralls: clean lines, retro-modern Scandinavian furniture, shelves populated with endless books, and a vintage record player. Then it only gets better with the hotel's outside terrace, which looks out at the property's backyard garden and courtyard pool.
Bill Bensley marshalled the design process at the Siam Hotel in Bangkok. In addition to both art deco–style design and inspiration from Paris' Musée d'Orsay, the hotel's blueprint reflects the famous grandeur of Bangkok under King Rama V (of the 19th century). The building's white-and-black palette makes the property's lush gardens pop.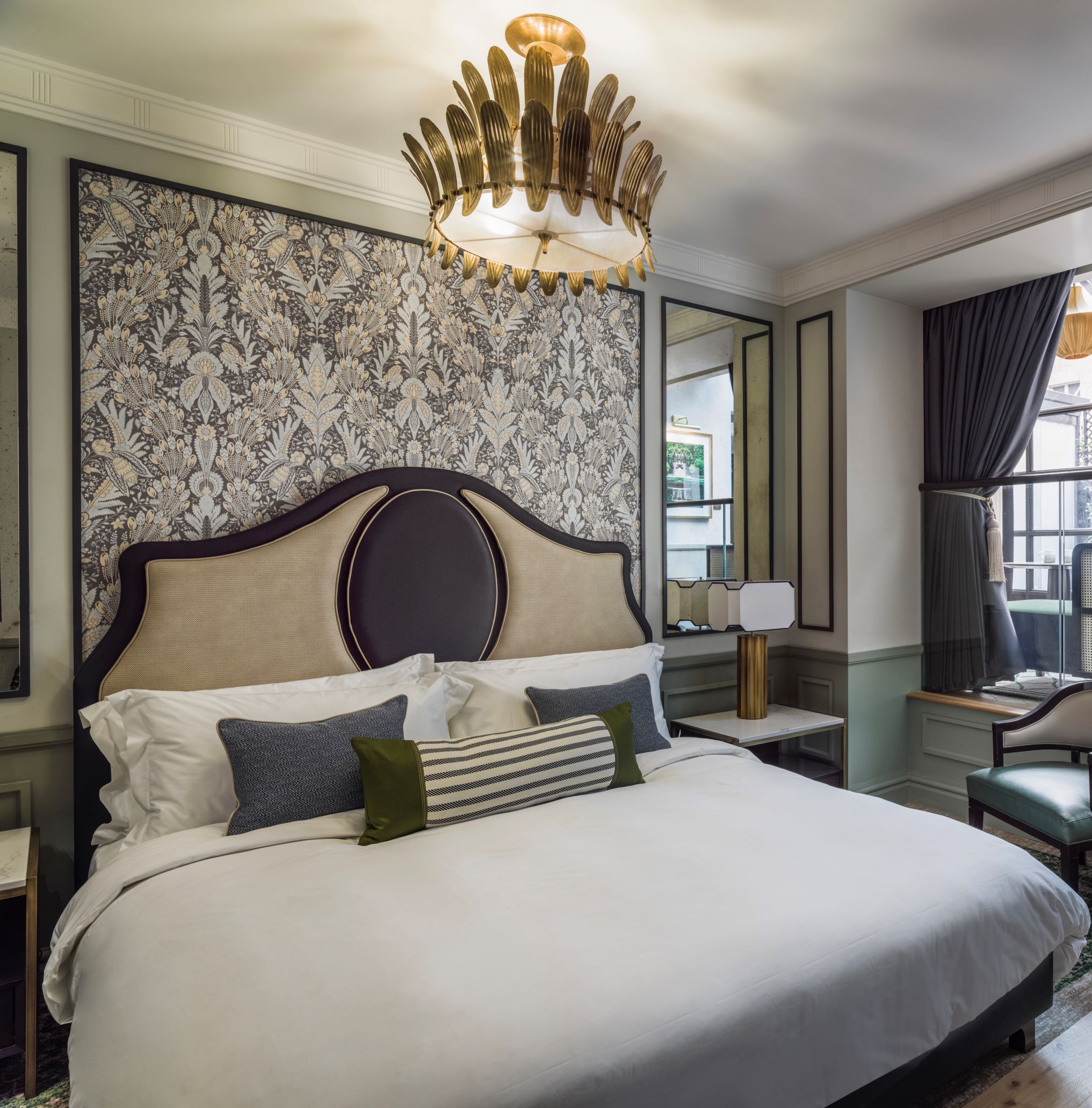 Inspired by London's past, Mayfair's sybarite residents, and illustrious writer Oscar Wilde, Mayfair Townhouse is a relatively new boutique-style hotel consisting of several Georgian buildings. The art collection here is impressive—take Clarita Brinkerhoff's peacock sculpture, which sits at 67 inches and consists of 25,000 Swarovski crystals. The theatrical, dimly lit atmosphere of Mayfair Townhouse's Dandy Bar is a nod to the hotel's design language, the "dandy" flair of London's Victorian era: pleated-silk lampshades, seating covered in printed velvets and leathers, brass and high-gloss wood help do the job.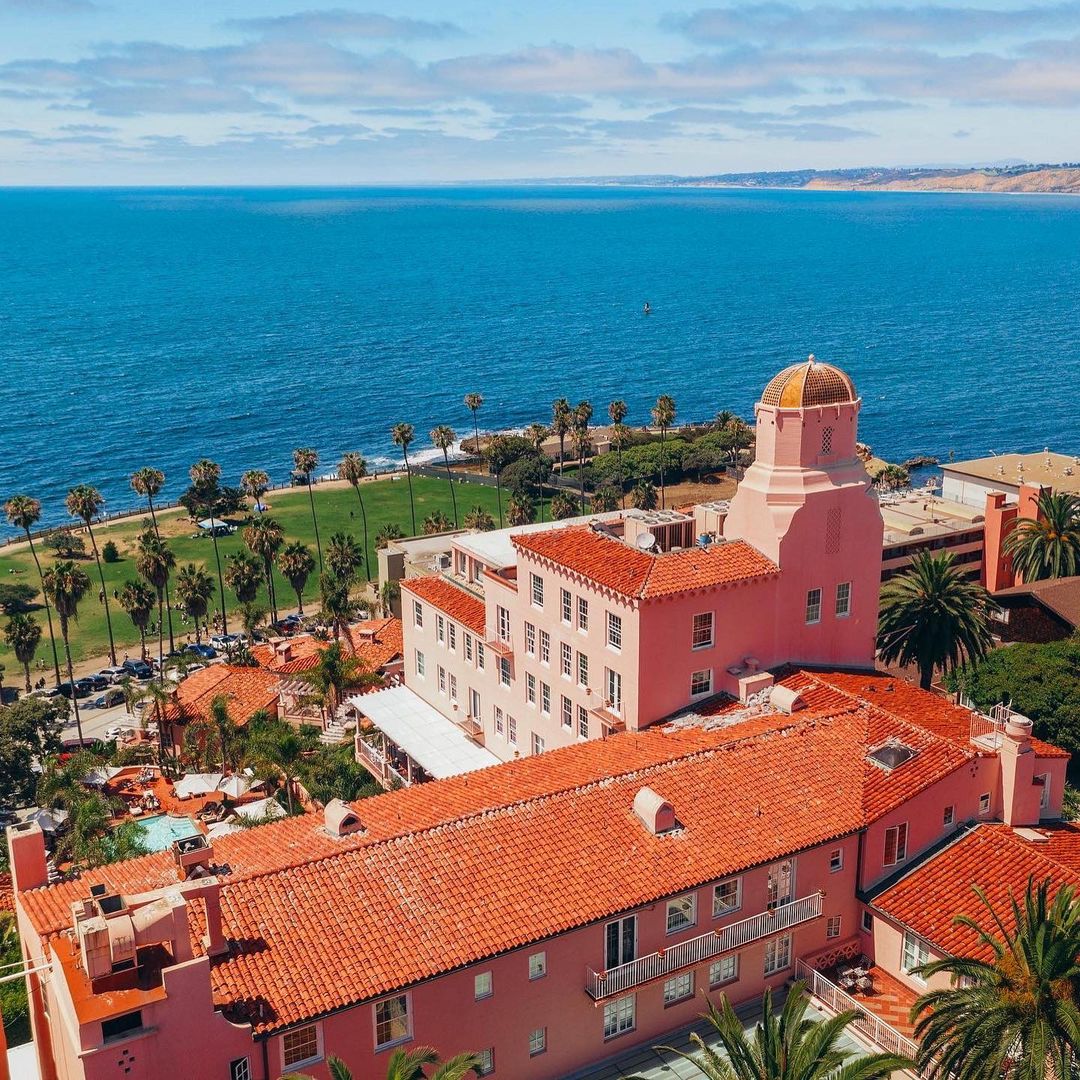 The storied La Valencia Hotel in San Diego's upscale beach district of La Jolla always fascinated me. Built in 1926, the hotel, which loyal guests know as "The Pink Lady," is dressed in soft pink. La Valencia's blueprint blends Mediterranean-style design with the quintessential Spanish-style architecture found in San Diego's older neighbourhoods. The atmosphere at the hotel's restaurant, the Med, is breathtaking. Its balconied terrace looks out at the piercing-blue Pacific Ocean and European-style gardens (make sure to snack on the tasty ahi poke nachos).
While not as popular as Mykonos or Crete, the Greek island of Sifnos is one of the country's best for food and drink. The scenery is stunning—in my opinion, it's such an underrated isle. When here, stay at Verina Astra, where you can expect soothing interiors dressed in sandy-hued tones, well-appointed furnishings, and breathtaking views of the sea. The infinity pool is a great place to watch the region's famous Mediterranean sunsets.
For more on fabulous hotels around the world, visit our archives here.