From Canada and Beyond, Kosher Wine Is Worth Celebrating This Holiday Season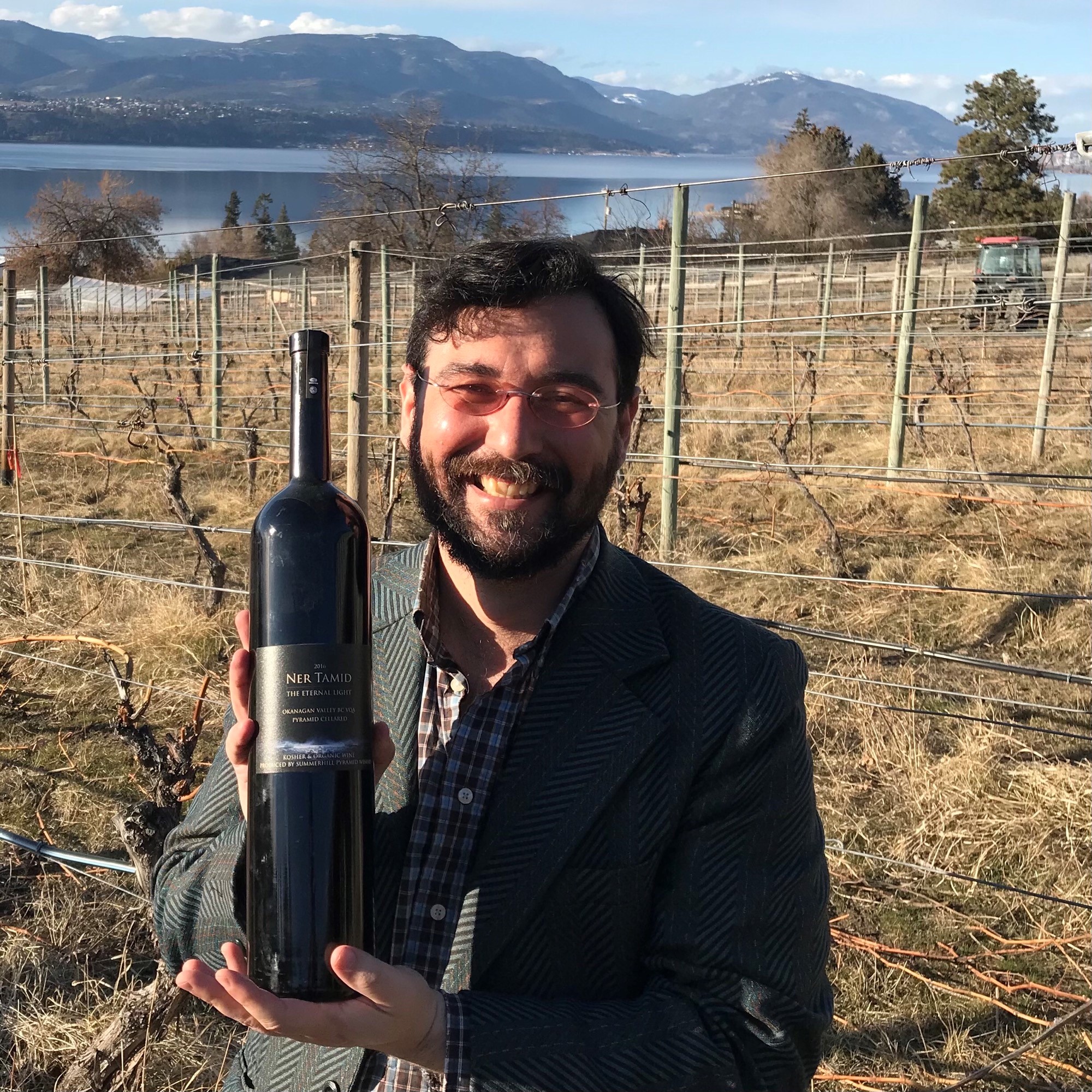 If you are lucky enough to take part in both Christian and Jewish holidays, then you probably know there are far more wine options for Christmas than for Hanukkah. For the latter, wine must be kosher, which can limit choice, though that is changing thanks to a new wave of kosher wine and winemakers.
Much of the maligning of kosher wine is because a significant amount of it, especially inexpensive options like Manischewitz, is mevushal, meaning it's heated to flash-pasteurize. The mevushal process is essentially a way kosher wines can remain kosher even though non-kosher elements, whether leavening agents or non- or non-observant Jews, interact with the product. But non-mevushal kosher wine is made in much the same way as any wine, apart from the inclusion of a rabbinical authority, and there is much to be celebrated in that genre. Here are three of the best kosher wines to sip and enjoy this Hanukkah and all year round.
In the Okanagan, Summerhill Pyramid Winery produces Ner Tamid, a kosher wine made in collaboration with Rabbi Shmuly Hecht. Named after the sanctuary lamp in synagogues (ner tamid is Hebrew for "eternal light"), this exclusive bottling is a bright spot in the somewhat dim history of kosher wine. Ezra Cipes, second-generation CEO of the winery, oversaw the work that took place in a makeshift winery set up in a garage adjacent to one of the estate vineyards. The same organically grown grapes as those used in Summerhill's non-kosher wines were crushed and pressed by Hecht himself, along with a team of Yeshiva students from New York. The result is an elegant meritage wine that, during our tasting, Cipes described as both "a wine for whoever" and one that brings his "Jewish history to life."

Although there is a many-thousand-year history of winemaking in Israel, the current industry began in the last 150 or so years. While there is lineage to the terroir, the best grape varietal and vinification styles are still being worked out. The one constant among Israeli wines is that most are kosher. Galil Mountain Winery crafts kosher wines from diverse grapes. Its cabernet sauvignon is a fresh take on the famously patrician grape, while its viognier takes one of the Rhône Valley's least-lauded whites and asserts it as worthy of single-varietal bottling. But it is with its rosé that Galil Mountain exemplifies what it means to be experimental. The 2020 is a blend of sangiovese, barbera, grenache, and pinot noir.
Champagne Barons de Rothschild: Brut Rosé

The Rothschilds have long been involved in winemaking. Two of the five first growth estates of Bordeaux (the crème de la crème of the famously expensive region), Château Mouton Rothschild and Château Lafite Rothschild, are headed by different branches of the banking family. Although those wineries don't produce kosher wine, another venture headed by the family, based in the similarly rarified terroir of Champagne, does. Champagne Barons de Rothschild has produced a kosher rosé champagne since 2018. Unsurprisingly, the attention paid this domaine's most popular cuvée renders a bottle of champagne that is perfect for both Passover and partying.