Remota in Chile's Patagonia
The Remota hotel in Patagonia, three hours from Chile's Punta Arenas airport and just outside Torres del Paine Park, is appropriately named. Set among fjords, glaciers, and the Señoret Channel, the property's backdrop is a field of wild golden grass, contrasted by cool blue water and South American sky. It is one of nature's great paintings, seamlessly framed by floor-to-ceiling glass panels.
Chilean architect Germán del Sol's design was intended to not only force your eye outside, but also make you feel as though you never left. It's easy to see why he was awarded numerous awards for the project, including a National Architecture Prize.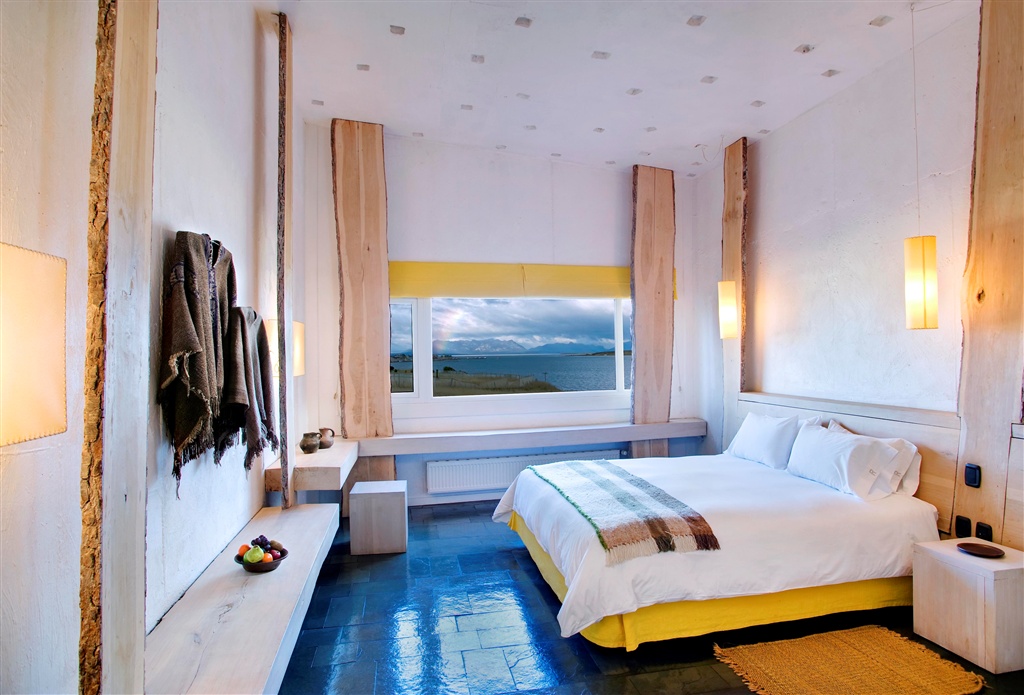 The luxe property spurs an immediate need to explore every inch. The expansive, airy lobby is dotted with modern furniture made largely from reclaimed wood, creating a gallery-like setting that is as artistic as it is accommodating. Another common area offers an open yoga and meditation room and several cozy corners for reflection or intimate meetings. Meals, included in programs offered by the property—all inclusive, regular, fly-fishing, bed and breakfast, half board, and full board—start with an abundance of fresh steamy breads, and true to the property's roots, you'll find only Chilean wines on the menu. Chef Rene Espinoza serves local and organic fare sourced from the nearby port and orchards, and through several local purveyors.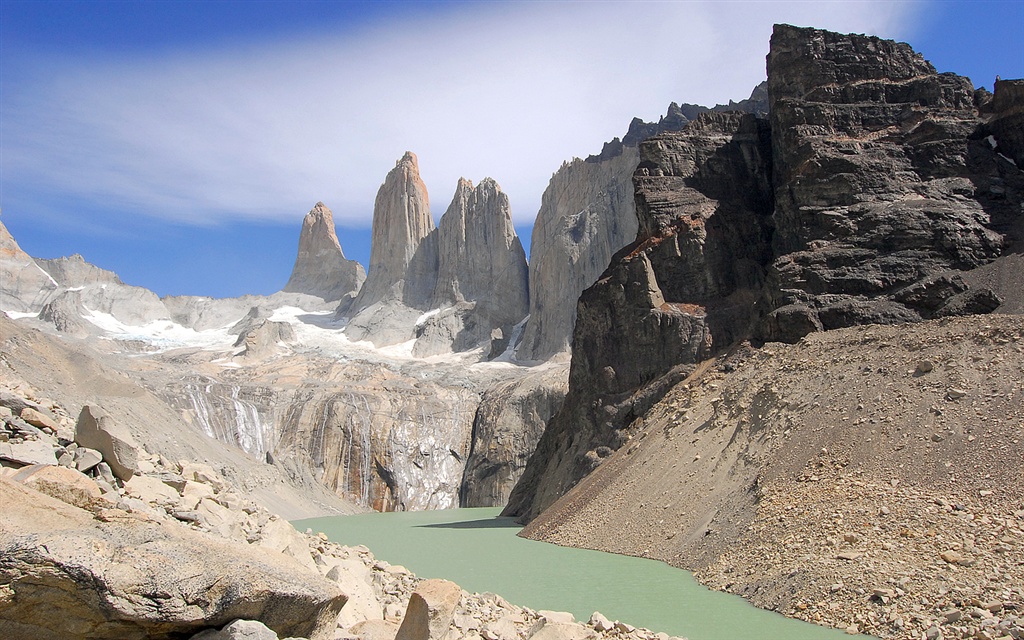 Forget wifi and modern mania—there are no TVs, nor is there Internet connection in the rooms (though both are available elsewhere on the property). At Remota, it's all about unplugging and tuning in to the beauty before you. Instead of surfing the web, visit the deck above for a blazing red sunset.
If looking to rev things up, Remota offers an endless array of adventure activity; it's a big reason for visiting the region, and the resort is open year-round. Guides will accompany you to seven different spots within the area, be it on horse, on bike, in a kayak, or on a trek. The nearby Torres del Paine National Park, created in 1959 and declared a World Biosphere Reserve by UNESCO in 1978, is big on many bucket lists and well worth the hype. Kayaking amongst the icebergs at Grey Lake is a new excursion that provides an intimate view of the glaciers. Others include Sierra Baguales, home to wild horses, guanacos, rheas, pumas, and fascinating, strange geological formations; Lake Sofía, an important archaeological site; and the labyrinth of Southern Fjords, which make you feel like you have these idyllic slices of nature all to yourself.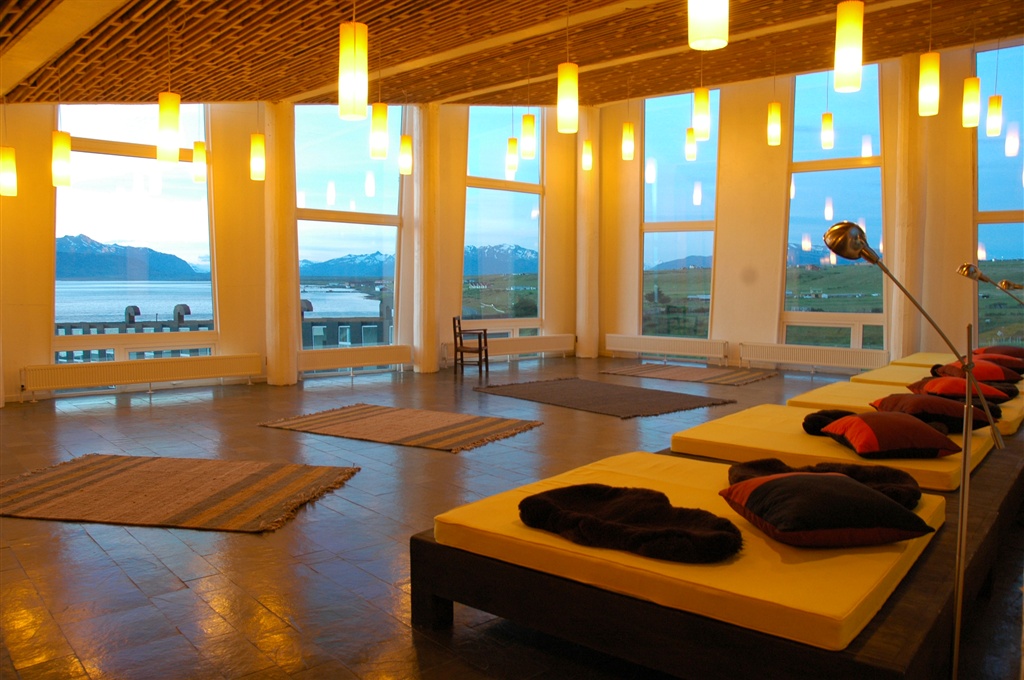 Once back at Remota, hit the Finnish-style sauna for a dip in the region's largest heated infinity pool or opt for a long soak in the outdoor Jacuzzi. You may even find a chilled bottle of bubbles beside the sauna—it's just the ticket to toast the blanket of Southern stars above.
Photos courtesy of Remota.