A New Look for Nita Lake Lodge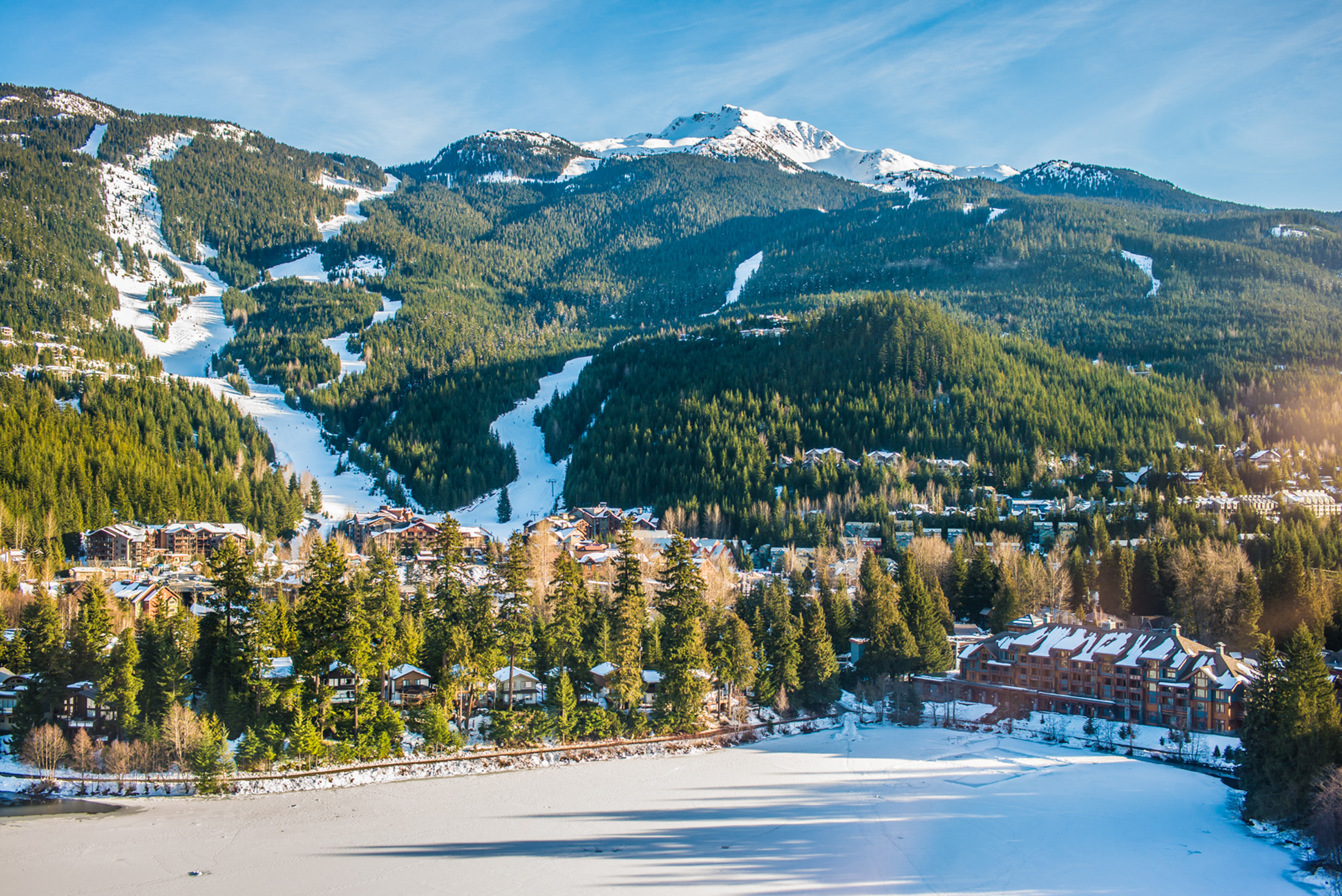 Boutique hotel Nita Lake Lodge may have just turned 10 years old, but the Whistler lodge's history stretches much farther back than a decade.
Though First Nations used the Whistler Valley as a primary transit route for centuries, it was in 1914 that the Pacific Great Eastern Railway began service to the area, cutting through thick pine forests and skirting great mountains almost four decades before the first road to Whistler was ever built. In the years that followed, tranquil little Nita Lake became home to the area's early settlers, who built log cabins on its shore. The area's accommodations remained rather rugged until the 77-suite ski lodge and spa opened in 2008, imbuing the south shore with luxury comforts. While the setting may no longer be remote (it's located barely 500 metres away from the base of Whistler Blackcomb, acquired by Colorado's Vail Resorts in 2016), it is still tucked away enough to maintain a certain hidden gem charm.
While the setting may no longer be remote, it is still tucked away enough to maintain a certain hidden gem charm.
In celebration of its anniversary, Nita Lake Lodge has unveiled a refresh to two of its dining rooms—the fireside lounge-like Cure Lounge, and its Aura restaurant. Cure has been updated to offer increased seating, thanks to a wrap-around banquette, and an overall more contemporary atmosphere. It's a lovely spot to après with a drink and a snack, and come summer, its lakeside patio (one of Canada's best) will reopen, unchanged and gorgeous as ever. Head bartender Rhiannon Csordas' thematic new menu program has been designed so that each season, 24 cocktails inspired by an ever-changing theme debut to keep things delicious and interesting (winter has featured a fairy-tale vibe).
For the refresh, interior designer Carolyn Schultz worked with Scott and Scott architects to emphasize the Lodge's greatest asset—Nita Lake—by lightening interior colour schemes to a palette of dove grey, blonde wood, and poppy red, and rearranging seating plans and wall placements to emphasize enormous picture windows. The transition has seen Aura pare down from a darkly sumptuous dining room to a bright and casual bistro with bar seating and globe-like Bocci lighting. The menu, overseen by esteemed chef James Olberg, focuses on casual fare with quality ingredients, like beef brisket with potatoes, lox with house made honey-mustard, and linguine with fennel and kale. "Overall, it's a little more approachable in terms of ambiance," says operations manager Joleen Kenney of the change. Decor sees art pieces, including a herd of fabric elk trophy wall mountings by Pacific Northwestern artist Rachel Denny, and a cut-log feature wall by Saw Valley wood carver Ryan Cook.
Nita Lake Lodge has had strong bones for 10 years; after a charming new stylistic refresh, its future looks bright as well.
_________
Never miss a story. Sign up for NUVO's weekly newsletter.