4 Halloween-Inspired Cocktail Recipes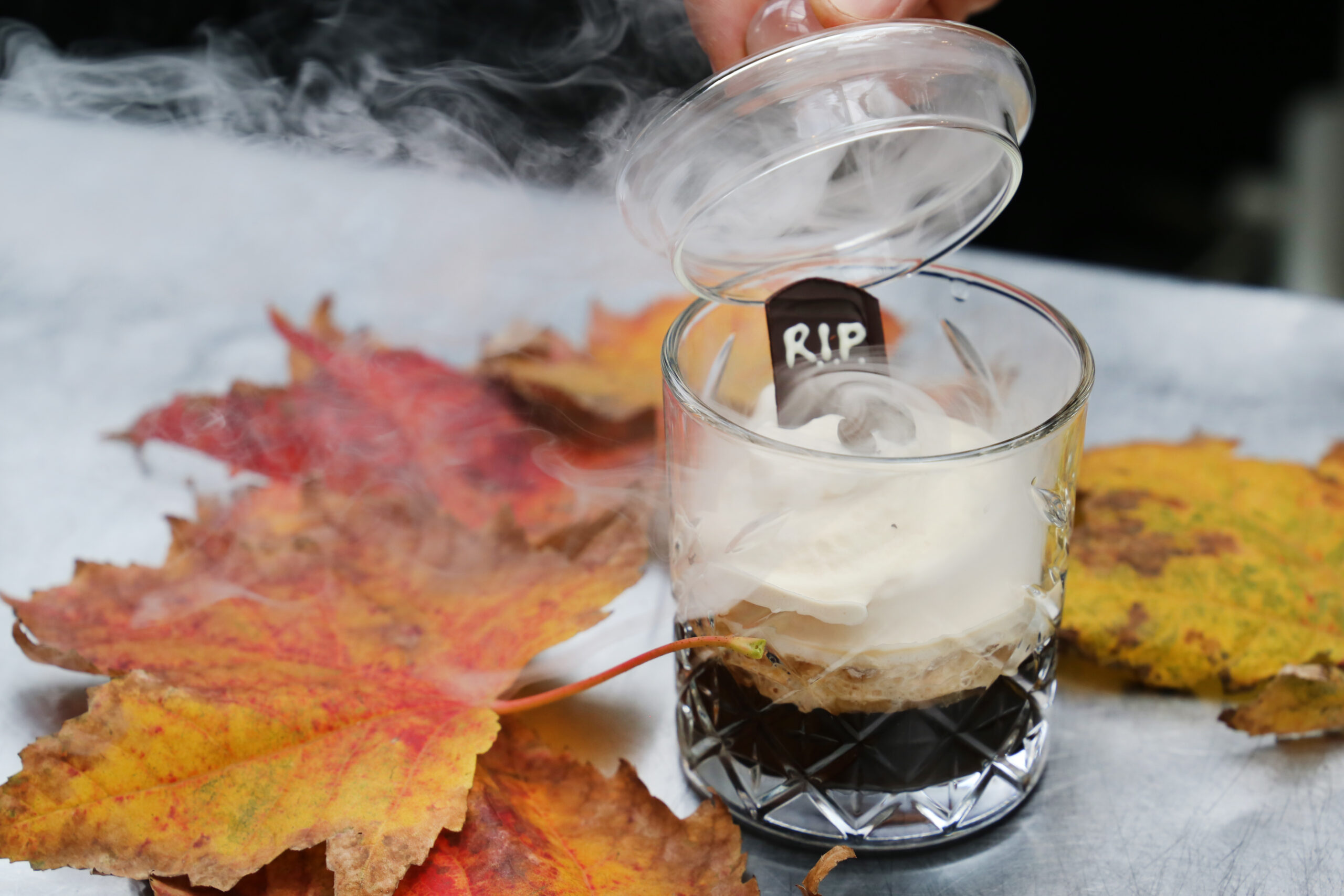 Halloween is finally here, and you deserve a treat. After all, who says the fun is only for the kids? If you are looking for ways to get into the spirit of spooky season, or perhaps need some Halloween party inspiration, these are the recipes for you. Get your cauldrons ready and brew up some of these delicious Halloween-inspired cocktails from Glowbal Restaurant and Straight and Marrow in Vancouver. Happy Halloween!
Glowbal Zombie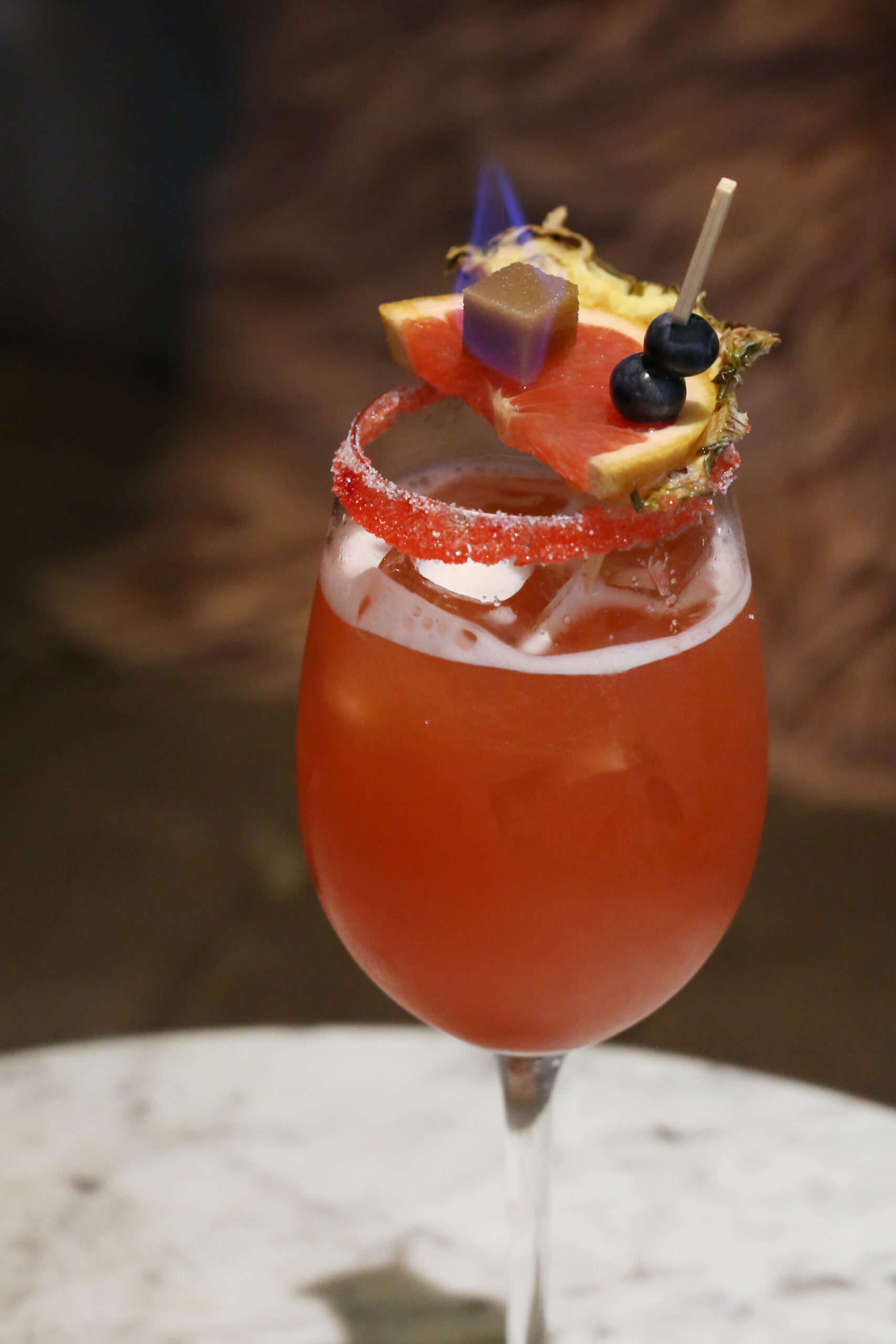 Ingredients
1 1/2 ounces Gosling Black Seal rum
1 1/2 ounces homemade falernum syrup
1 1/2 ounces pineapple juice
1 ounce pink grapefruit juice
1/2 ounce lime juice
1/4 ounce grenadine
For the flame: mix absinth and Pernod
Method
Shake all ingredients with ice
Pour into a wine glass.
Garnish with dehydrated pineapple, grapefruit wedge, blackberry, flamed sugar cube, and grenadine sugar rim.
Maple-Roasted Pear Mule
Ingredients
For the roasted pears:
3 tablespoons maple syrup
Pinch of cinnamon
Pinch of ground nutmeg
For the cocktail:
Roasted pear (recipe above)
1 1/2 ounces Stoli vodka
3/4 ounce lime juice
1/2 ounce ginger maple syrup
Ginger beer
Method
For the roasted pears:
Preheat oven to 400°F.
Slice pears in halves or quarters and remove the stems and scoop out the seeds.
Spread the pears evenly on a baking sheet.
In a small bowl, whisk together maple syrup, cinnamon, and ground nutmeg.
Evenly brush mixture over pears.
Place pears in the oven for about 20 to 25 minutes or until soft.
For the cocktail:
Muddle some x in mixing glass.
Add vodka, lime juice, and ginger maple syrup.
Shake and strain into a copper mug.
Top up with ginger beer.
RIP Smoke Pick-Me-Up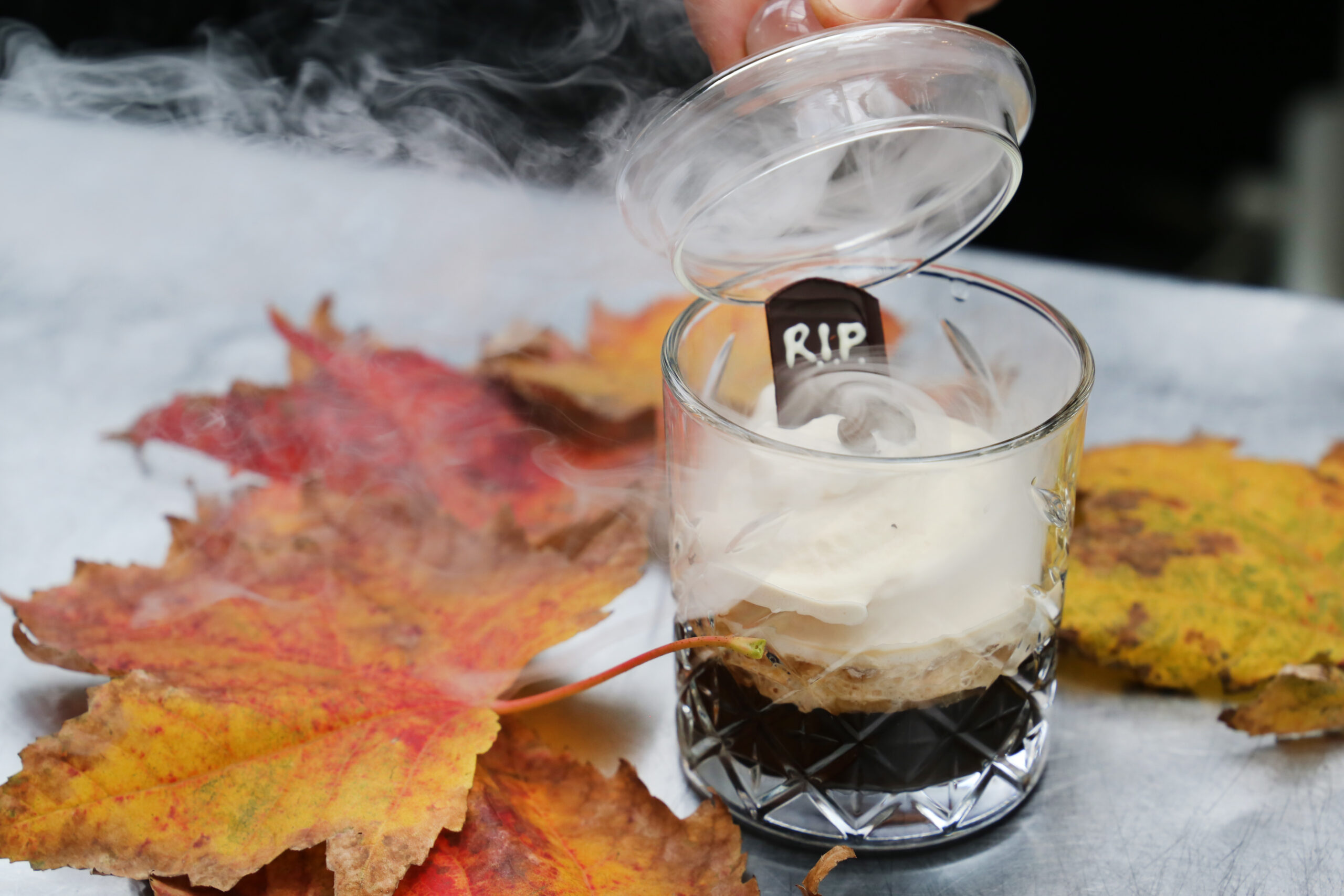 Ingredients
1 ounce Kahlua
1 1/2 ounces coffee
Pumpkin spice foam
Method
Shake Kahlua and coffee with ice.
Fine-strain neat into an Old Fashioned glass.
Top with spiced pumpkin foam.
Garnish with 3 coffee beans and a coffee smoke lid.
Plasma Flow From Straight and Marrow Bar Manager, Chad Rivard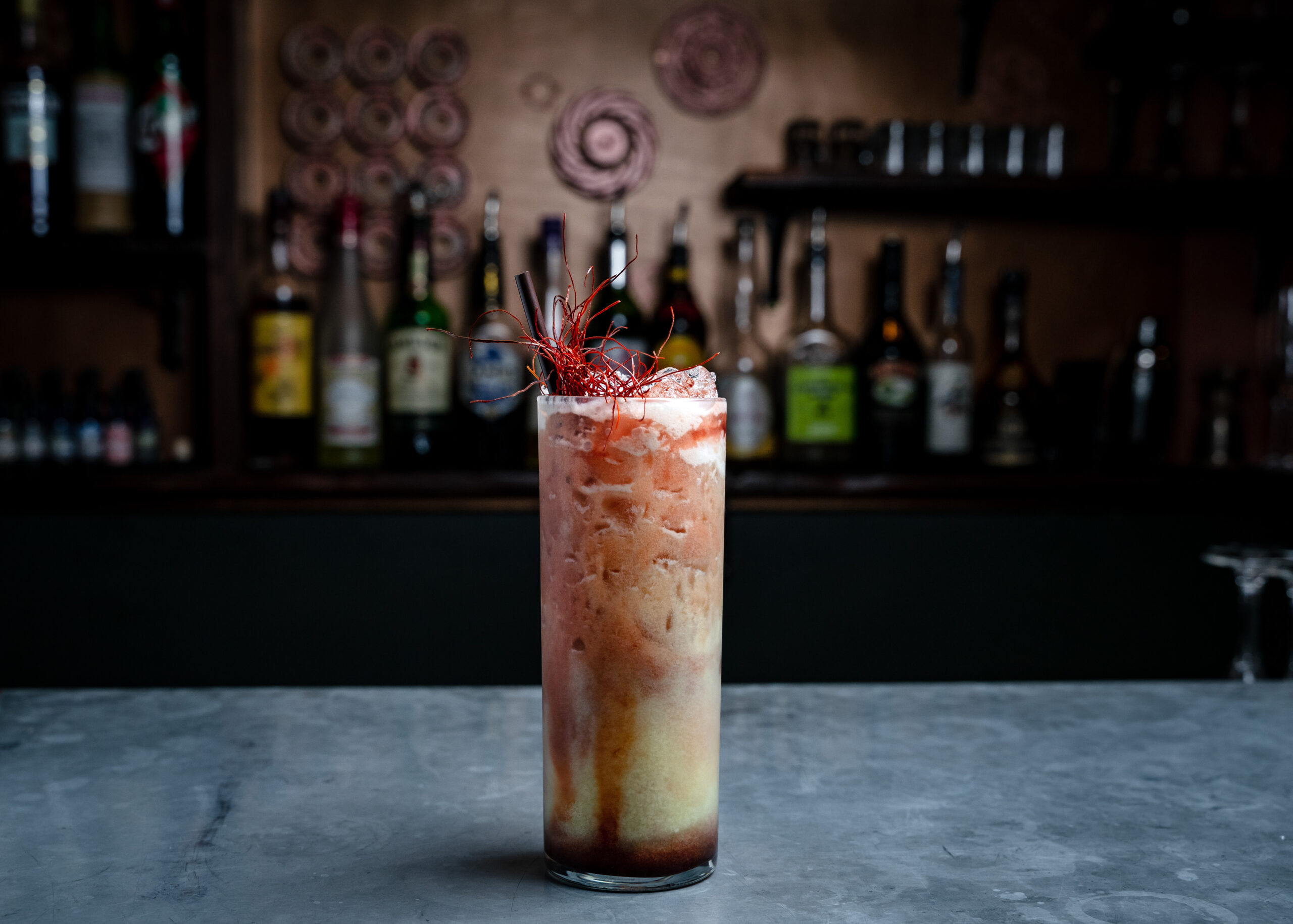 Ingredients
2 ounces dry gin
3 ounces pineapple juice
1 ounce coconut syrup
1/2 ounce strawberry-basil balsamic shrub
Method
Shake the gin, pineapple juice, and coconut syrup with crushed ice.
Pour into a Collins glass.
Drizzle the shrub over top and let it ooze into the drink.