The Fairmont Empress, Victoria
Having opened in 1908, the history of the Fairmont Empress in Victoria is long and prestigious. Originally designed by Francis Rattenbury for Canadian Pacific Hotels as a terminus hotel for the Canadian Pacific Railway, the iconic building was purchased by developer Nat Bosa in 2014, who hired hospitality design firm Hirsch Bedner Associates to carefully blend the historic elements of the hotel with new modern luxury touches.
This year, the fruits of their labour were unveiled in the form of a $60-million makeover that touched all 464 of the property's rooms, its lobby, gold terrace, and restaurant. "The Empress isn't just a hotel, it's an icon, not only to the citizens of Victoria, but to all Canadians, and we wanted to honour that in our design," says HBA's Rich Kinnard.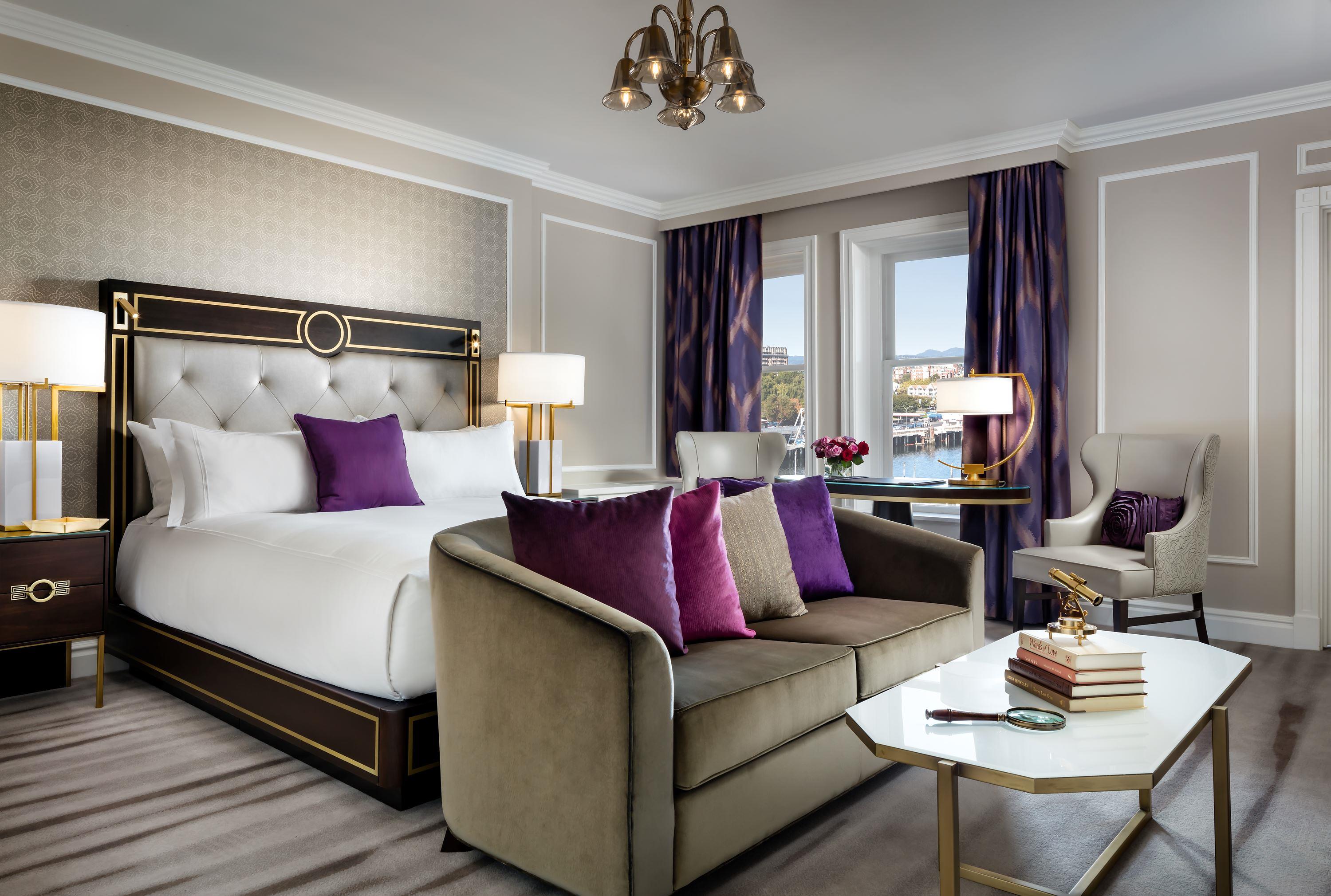 In order to make this renovation as much of an homage to the past as a contemporary update, Kinnard notes details were painstakingly preserved. The brass ram's head sconces in the lobby, for one, were in the hotel's original tea lobby, historic light fixtures remain throughout, the impressive exposed ceiling beams of Q restaurant are still visible (though the dining room itself received an airy overhaul by the Puccini Group), and the Gold Lounge terrace was transformed into a cozy fireside space, lit with original terrace lamps and overlooking the harbour.
All of the architectural elements of the beloved Bengal Room—currently open by special request—were kept intact, as was the bar and mural of India. Here, "the renovation includes large-scale period fans that complement the story of the room, as well as valances fabricated with a modern interpretation of a traditional Indian pattern and a gorgeous patterned wood mirror above the historic fireplace, for which we consulted an Indian design expert," says Kinnard.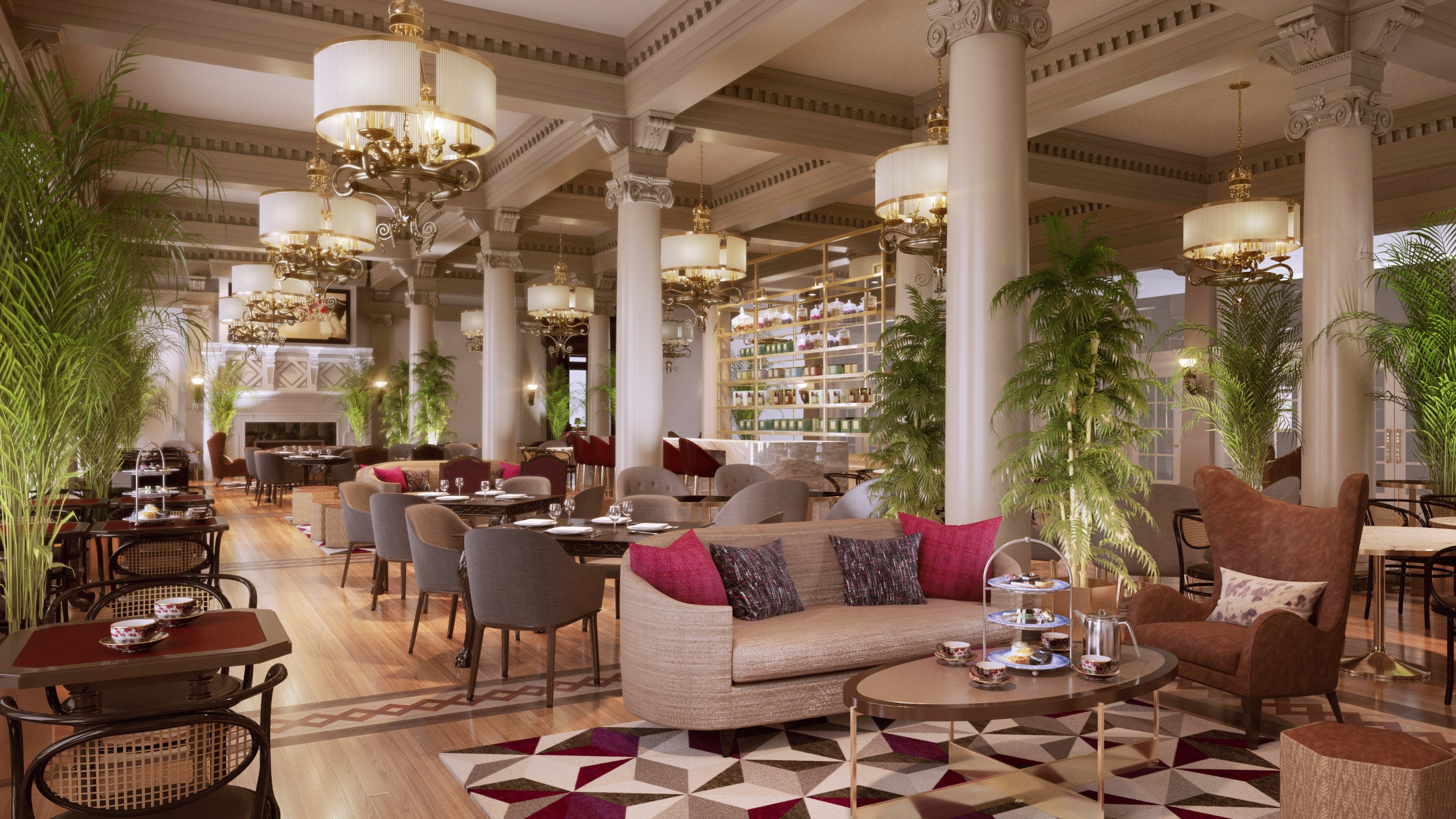 But "the design of the lobby is really our love letter to the hotel and to Victoria," he says. "We included components of Queen Victoria's crown in the design of the lobby carpet. And the chandelier is a deconstructed 'Reine Victoria' rose, in honour of both Queen Victoria as well as the city's famous gardens." Indeed, to walk in to the Fairmont Empress is to feel surrounded by true grandeur—a dramatic staircase leads way to two Juliet balconies, while silver vein-cut limestone laid in intricate patterns underfoot evoke old world palaces.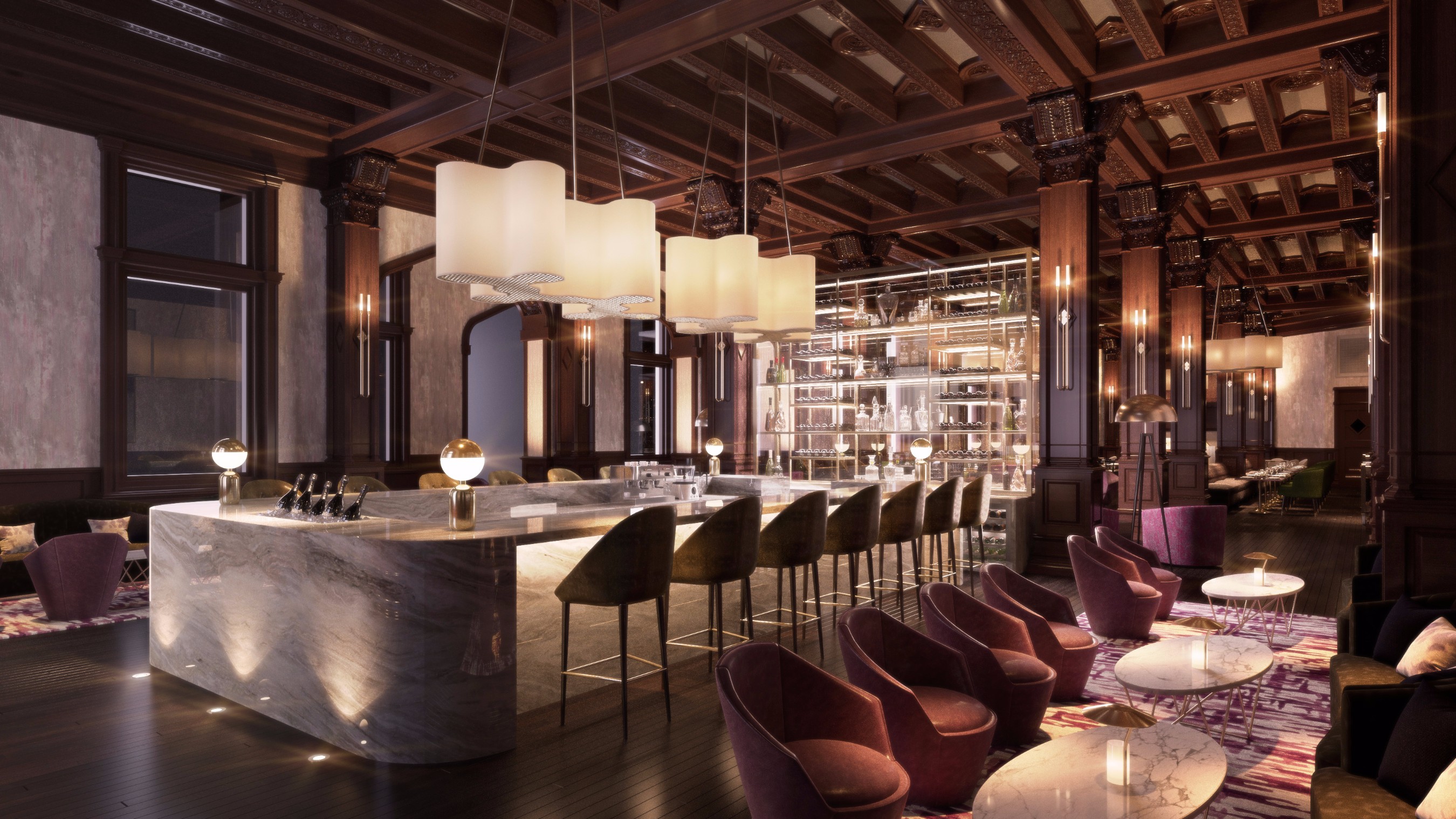 One final cherry on top of the Empress' revival bears mention, and that is the concurrent release of Victoria Distiller's Empress 1908 gin, a spirit infused with butterfly pea tea—a Thai ingredient that offers, more than flavour, a vivid purple hue. When mixed with tonic, the gin blushes pink, and makes for a well-balanced sip to enjoy in Q bar, as the Parliament lights gleam outside the windows and live music plays.
Fairmont Empress Victoria, 721 Government St, Victoria, BC V8W 1W5.
_________
Never miss a story. Sign up for NUVO's weekly newsletter.