Baccarat illuminates the streets of Paris.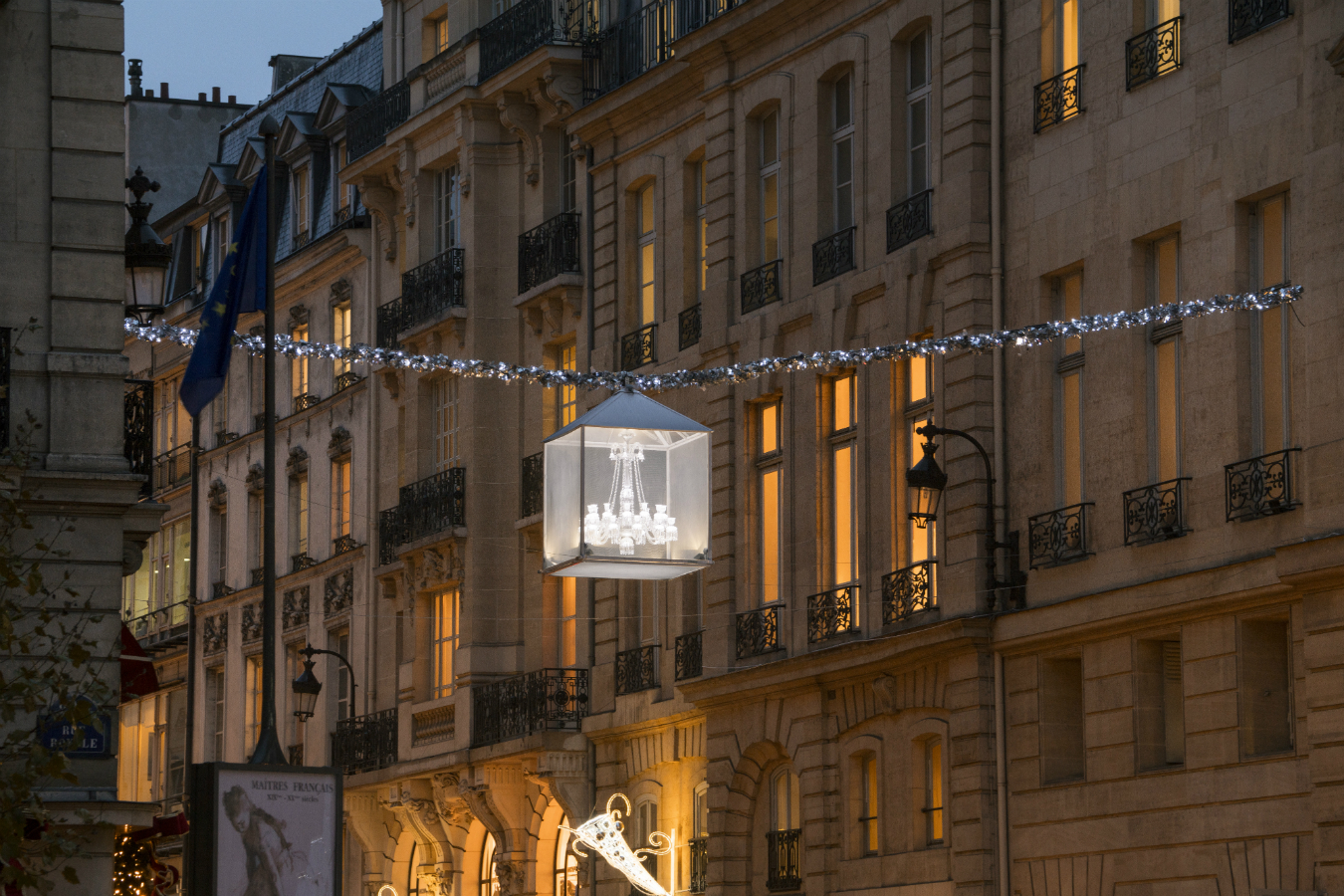 To celebrate the opening of its new Parisian boutique, 250-year-old crystal and glassware line Baccarat has strung 12 of its signature chandeliers over the narrow shopping thoroughfare of rue du Faubourg Saint-Honoré, from avenue Matignon to rue Cambon. Now, as shoppers drift from store to store selecting holiday gifts in the winter dusk, they will be illuminated by light cascading through the champagne-coloured drops of Baccarat's "Zenith Charleston," and the soft, boudoir-ish glow cast by the matte-crystal "Zenith Flou" chandelier, designed by Philippe Starck.
The new store itself has been lavishly designed by architects Gilles & Boissier. Inspired by a Parisian townhouse and the irreverently glamorous lifestyle one might imagine its residents lead, its atmosphere is informed by an abundance of marble, velvet, precious woods, and plenty of burnished brass handrails to languorously trail one's fingers down. And there is more where that came from: Baccarat's first two Asian boutiques will open shortly in Seoul and Beijing, and its first Saudi Arabian store is set to debut in Jeddah this coming year.