Upscale Men's Jackets for Standing Out on the Slopes This Winter
Yes, we all love gear and technical proficiency—but sometimes style gets cut out of the occasion when we're talking ski gear. While we don't want to go back to the days when jeans and untreated cotton were common, there's nothing wrong with injecting something different into your ski assemble.
That said, no one likes to be soaked to the bone or cold on top of Whistler's legendary slopes. Here are a mix of different upscale ski jackets that are stylish without sacrificing warmth, made for able skiers who want a relaxing, glamorous day transitioning from powdery run to cocktail patio, from Vancouver to Saint Moritz to Hokkaido.
Here are some of the most fashion-forward men's ski jackets on the market in 2021 that are also quite durable. Below, we get into the best uses and the materials that go into these stunning ski silhouettes.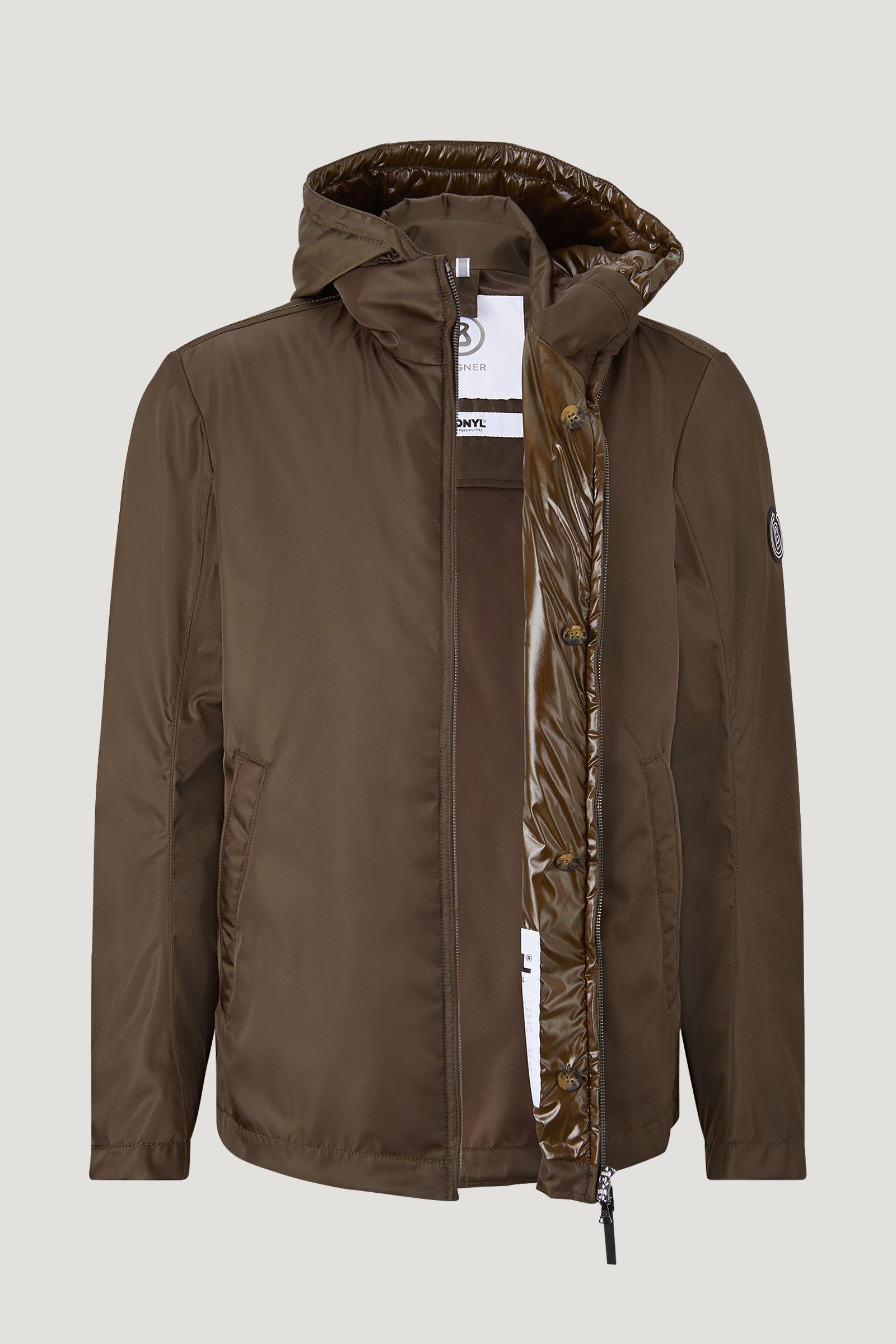 Made with Econyl, a material that has gained popularity for its eco-friendly credentials, this jacket from historic Bogner presents a sleek, lightweight option for the slopes that is water repellant and extremely insulated. With Freudenberg's famous Comfortemp lining, the jacket zips up two ways, with a zip-on hood and drawstring hem. The inside has a supersmooth finish. Perfect for an easygoing day on the slopes or even to wear around town.
Canada Goose has proven itself over and over when it comes to heavy down parkas and deep-winter wear, so we wanted to showcase these stylish new vests that come in a variety of pastel options. Made for lightweight conditions between minus and plus 5°C, this vest is perfect for a few runs at midday when the sun is shining or for taking those perfect pictures on the slope. Water resistant with a storm flap, this EnduraLuxe vest is supposed to fit snuggly with drawstrings to trap heat near the body. Canada Goose included cashmere-lined front pockets for that extra touch of luxury.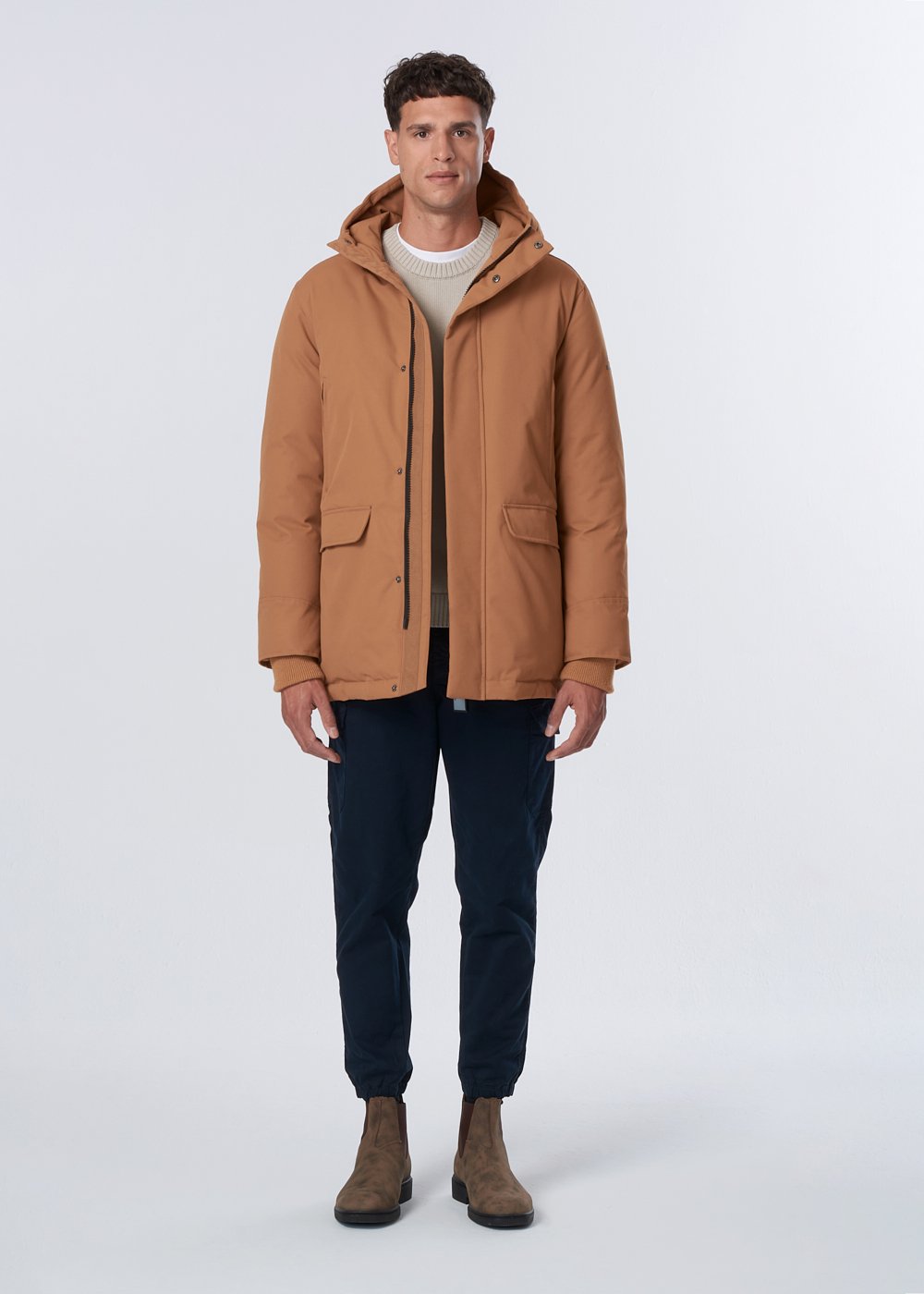 This sleek parka from Norden, a certified B-Corp, is made from all recycled materials in a sustainable way, like all of the brand's products. Seam-sealed, the Anderson Oxford Parka presents a high level of insulation and water resistance without being too bulky. The articulated hood makes it highly functional, and the silhouette makes for a no-nonsense outfit on the slopes or to keep you warm and dry on a night out.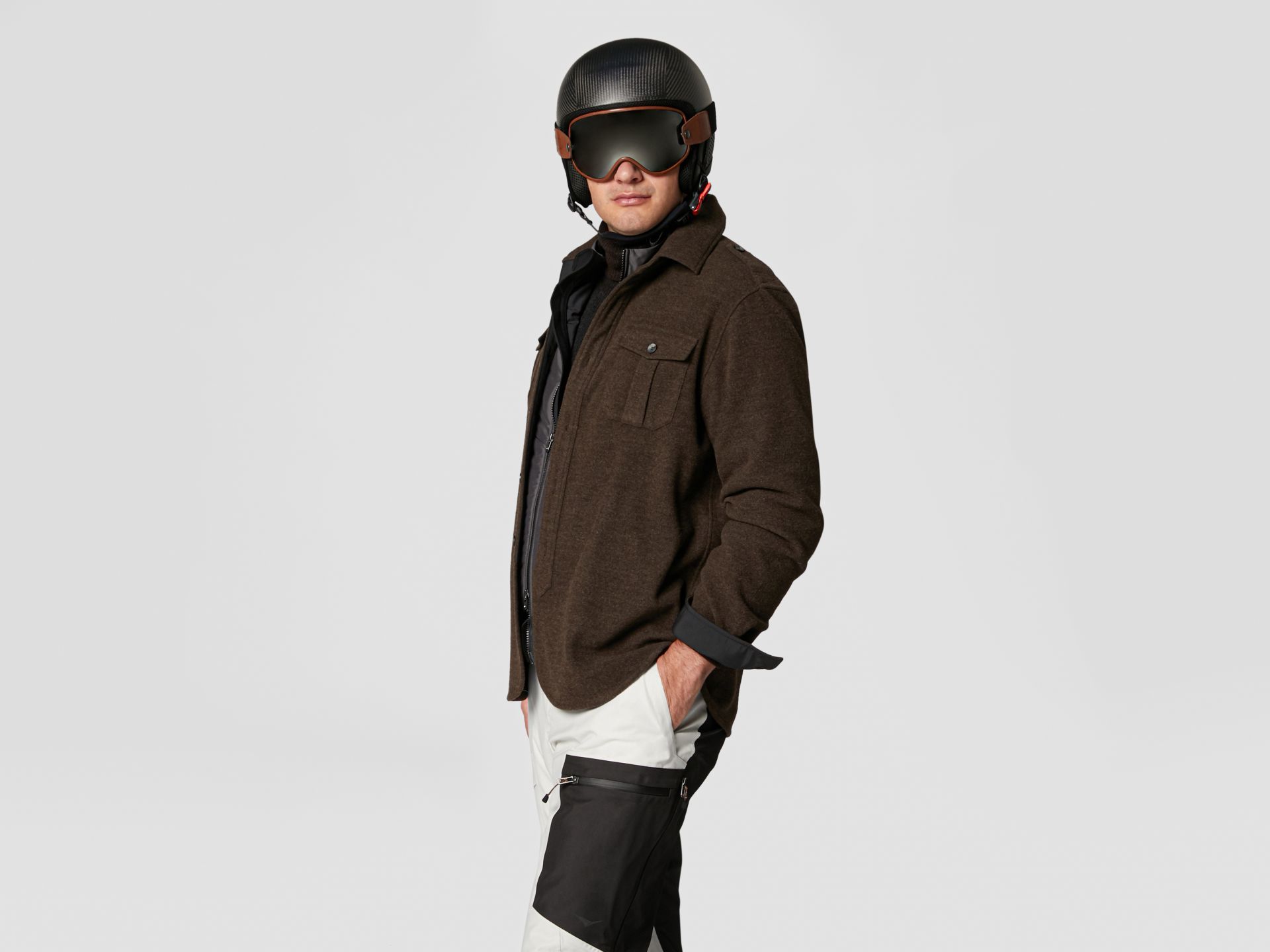 This Italian luxury outdoor brand has recently made its entrance to Canada, and we had a hard time picking out which of the new items to feature. Standing out from the pack, this overcoat, like many of Sease's pieces, is made from wool. Here an undyed wool jersey fabric is utilized for a silhouette that projects a whole new level in ski style. It's perhaps not best suited for the backcountry, but one can imagine it going from slope to meeting to cocktails in a ritzy European ski town.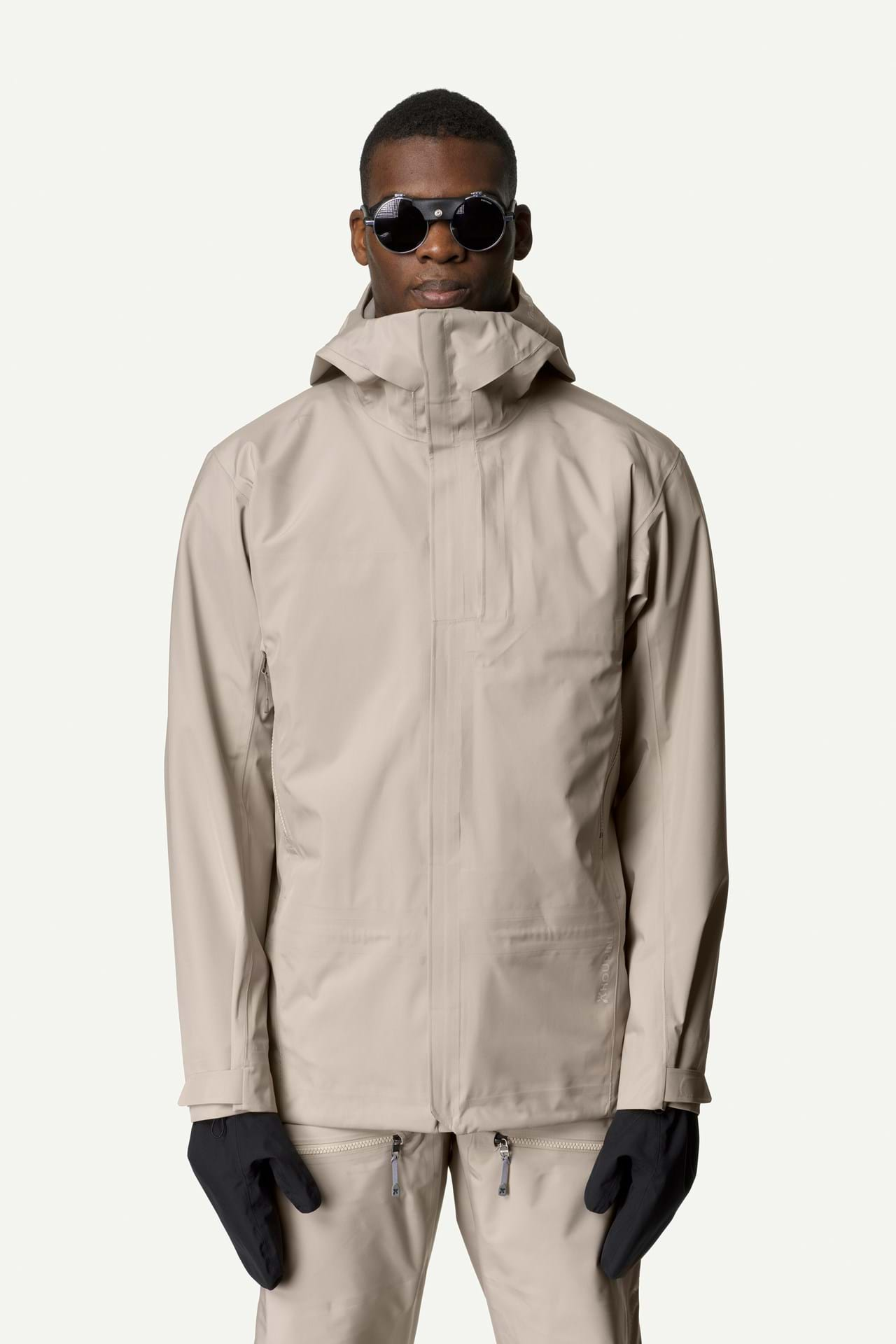 This Stockholm-based company was founded by Lotta Giornofelicin in the 1980s. Named after the famous magician because of the founder's invocation of his name in tricky outdooring situations, the women-led marque makes garments that might as well be magical. The M's D Jacket is advertised as the perfect shell. Little details show how this was made by people who have been on the ropes; see the special ventilation made to work with backpack straps. Waterproof, seam-sealed, breathable, and made from recycled material.
An update of the most popular Aztech Mountain silhouette, this jacket's features are just as intense as its name, and it looks great. The much-lauded Aspen outfitter has created a waterproof stunner with traceable down. Featuring a removable snow skirt, four-direction stretch, and a great selection of colours the Super Nuke is one you should expect to see on the slopes this year.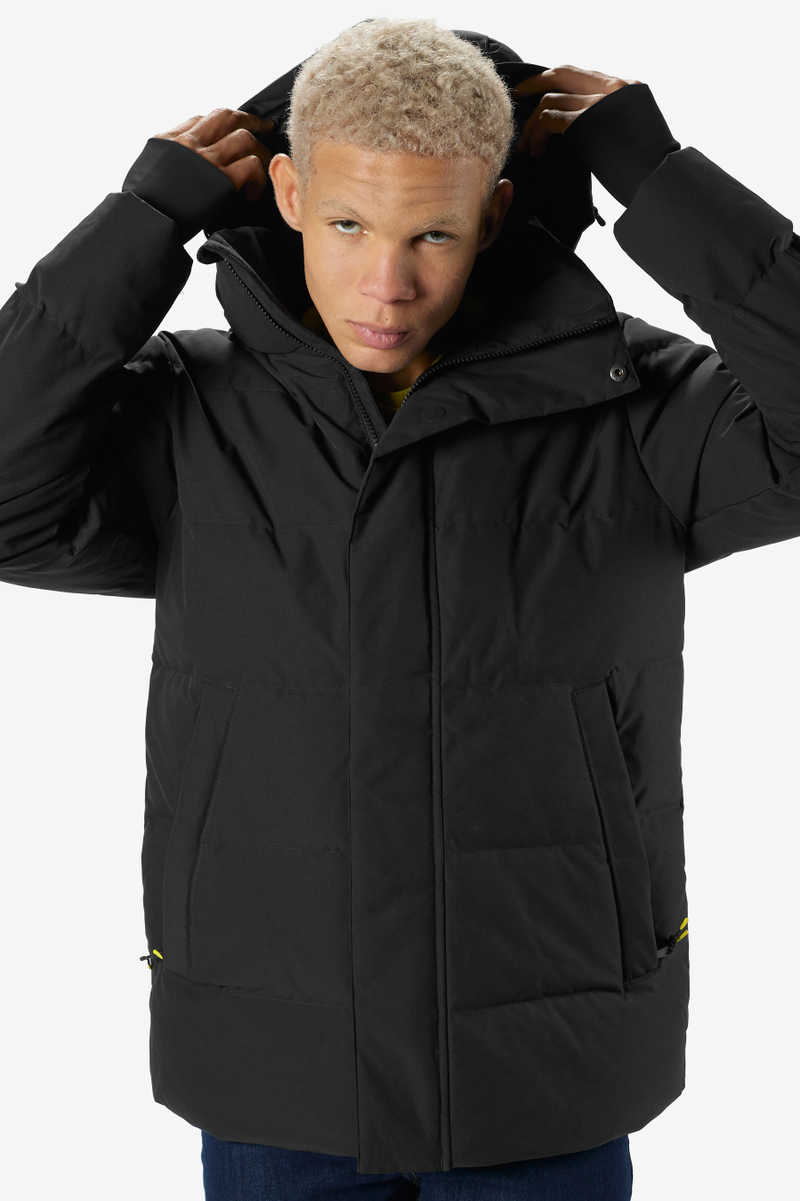 Named after Canada's premiere ski resort, this jacket from Lolë is on of the more accessible on the market, providing some protection against water while still having a great cut. Thumbholes on the sleeve and traceable down make this a great lightweight parka to wear on the slopes or in town.