A free-spirited collection.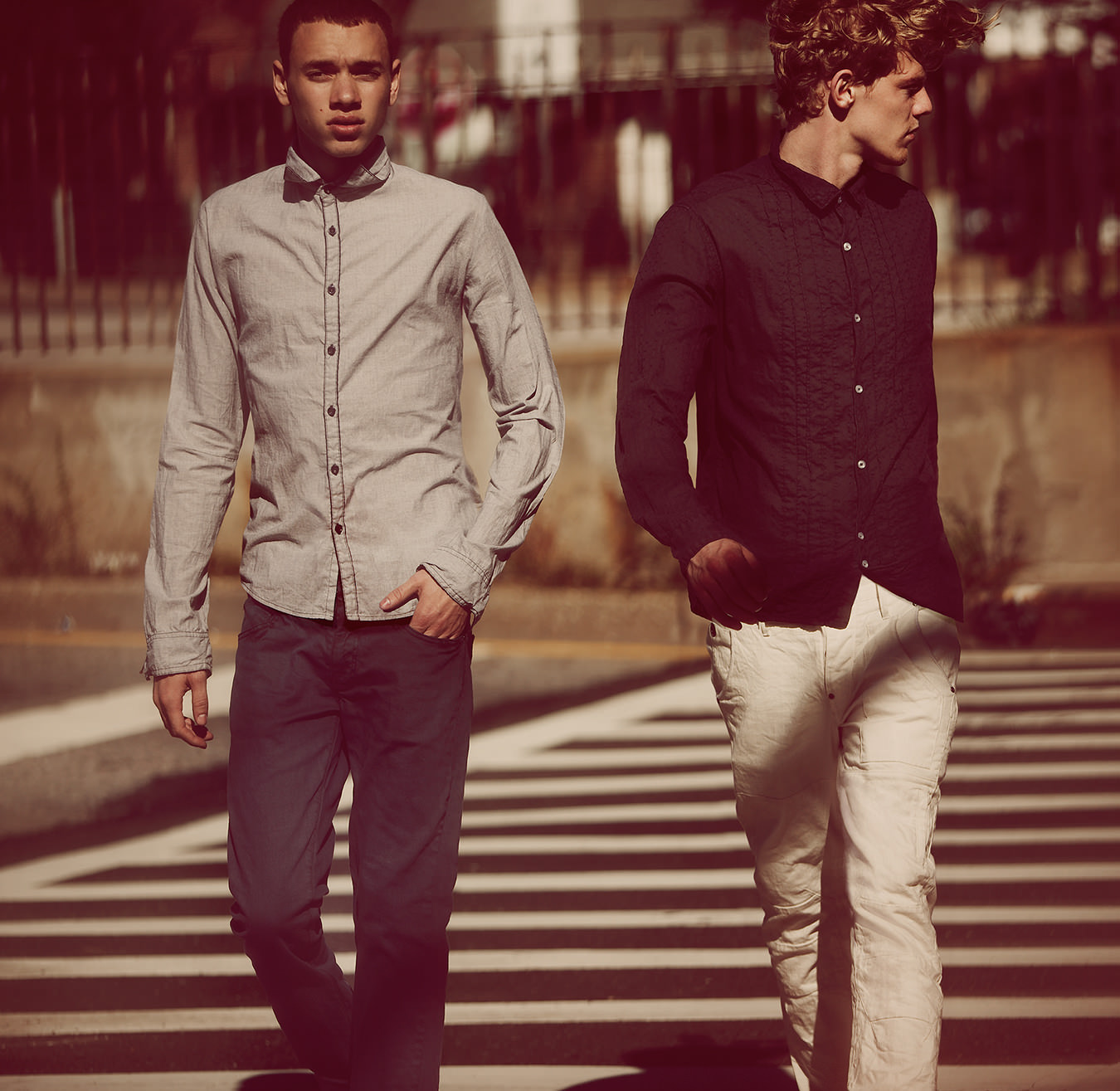 From his all-in-one showroom, office, and design studio on Broadway in Midtown Manhattan, Rogue menswear designer Jimmy Reilly captures the spirit of his clothing line in an iconic New York accent. "I'm a rock 'n' roller," he says. "In our showroom, we have music on every day—it gets you in the mood to work. Right now, we're in a quiet room, but if you were next to somebody's office, you'd definitely be hearing a boomp, boomp." Rogue clothing follows in the line of classic American sportswear, but with a rugged, urban beat. In fact, Americana may be the better word for the collection, which seems to have an affinity with untamed terrain, and outlaws, bandits, and rebels without cause.
Rogue is a lifestyle brand inspired by Reilly's interest in motorcycle culture. "I was into bikes and hot rods when I was young, building cars and riding," says the 47-year-old designer, who launched his brand in 1999, shortly after the birth of his daughter. "I still like that type of activity—it's always been a part of my life—but when my daughter came along, I definitely gave up some of the riskier things I used to do for fun," he says. Instead, he channelled that passion into Rogue, carrying out his interests through the product.
Concurrently, Reilly was working on outerwear product development for G-III Apparel Group, a company that specializes in leather and holds the licences for numerous premium private label brands. "I was doing contemporary motorcycle types of jackets—junior ladies' lines, a little more fashionable. But always my goal was to have my own collection," he says. In the beginning, Rogue focused mainly on young men's leather jackets, also in the motorcycle style. "We did a nice business hanging in the Rail section of Nordstrom [an area for contemporary men's clothing]," Reilly says. "That was the area I wanted to be—I was always into the premium denim, casual type of thing."
Reilly admits it took a few years to really get the Rogue engine revving, but today there appears to be all open road ahead for him. Along with Nordstrom, the brand is also stocked at Neiman Marcus, Harvey Nichols, and Saks Fifth Avenue in the United States, at Holt Renfrew in Canada, and in specialty stores worldwide. And by incorporating sweaters, tees, button-up shirts, and non-denim bottoms into the mix, Rogue rolls out between 75 and 100 new styles each year, delivering spring, pre-fall, fall, and holiday collections.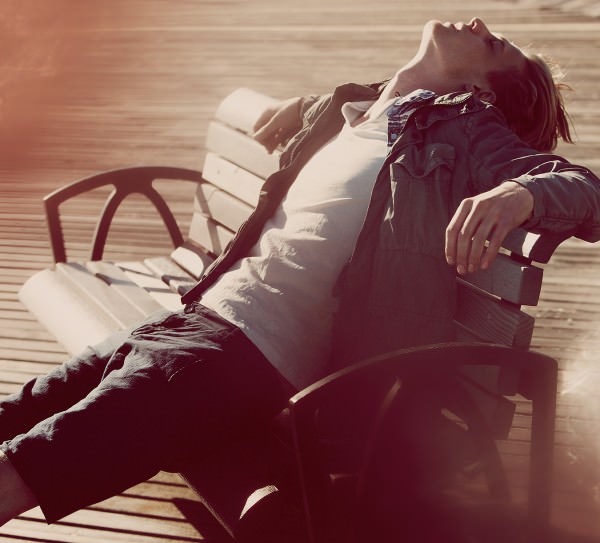 Although leather garments have always been Reilly's passion and remain a staple for the brand, his experience and expertise working with hide continues to influence his approach to any new material. It's not uncommon to find him experimenting with dyeing and processing techniques for new garments. And in that way, the name is more than appropriate­­; Rogue also works as a descriptor of Reilly's product development. "I'm like a chemist," he says. "At my house, I have a grinder, a Dremel. I have these pails that I overdye stuff in—dip them. I have a drying chamber that I use in my garage. My wife thinks I'm crazy, but this is something I've always done. I'm always trying new things and adventuring out and trying different finishes." In Rogue's early days, it would be glazing leathers, washing and tumbling them in drums to give them a beat-up or vintage rub-off look. Now it's the same application for cotton jacquard, cotton ottoman, and slub denim jackets and pants, each with the same easy, worn-in sensibility synonymous with Rogue.
Even the leathers have been reinvigorated. "Now we're doing a lot more detail to them," says Reilly. "We're washing the leathers and doing multiple things—watering, sanding, spraying—all different techniques." It will be exciting to see these new applications as they are carried out in future collections: suede with oil washes, garment dyeing, incorporating leathers from the jackets into boots and bags, and so on. "There's a different treatment to every garment, but you can tell a Rogue garment when you look at it. We'll just take it to the next level. Even the pants, the inside, we detail with three different types of fabric. We make them feel a certain way, to give them a little signature when you put them on."
It's an autograph even the stars are asking for; Rogue has become the sixth degree of separation that connects Kevin Bacon to Taylor Lautner, George Stroumboulopoulos, Adrian Grenier, and Josh Duhamel, each of whom were spotted wearing Rogue last year, borrowing from the brand's effortless cool. As Reilly explains it, "It's the passion we put into the details."