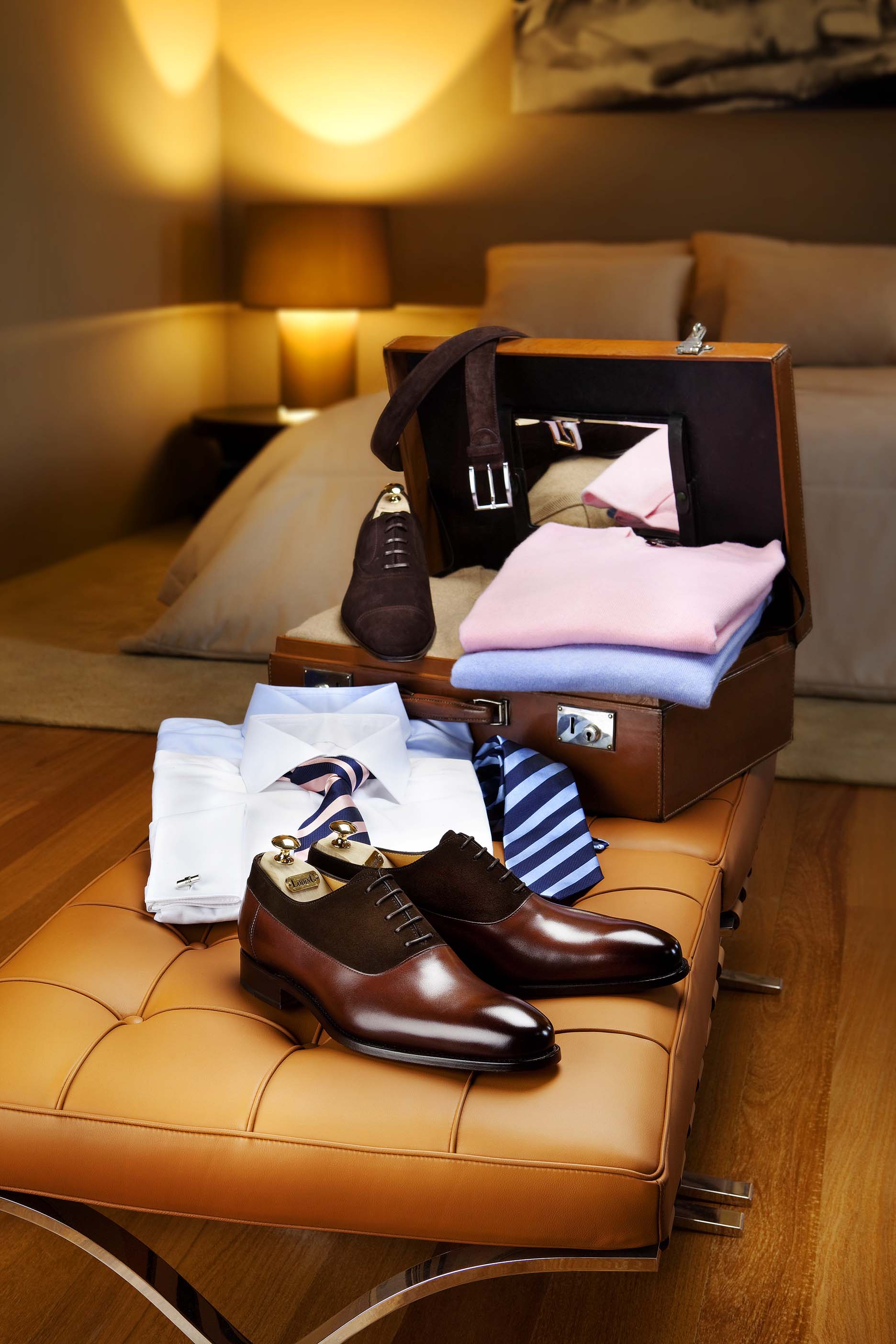 In fashion, as in life, you almost always get what you pay for. Yet, French menswear line Loding defies this truism with flare and refinement.
In 1998, Michel Gozlan opened the first Loding boutique on the Rue de Berri in Paris, offering high-quality luxury shoes and apparel at an accessible price point. Loding has since expanded to 70 stores worldwide, including 15 locations in Paris alone. In its first foray into North America, the brand's new Toronto boutique is located just north of the Yorkville shopping district, at Avenue and Dupont. The interior's earthy hues, dark woodwork, and tufted leather seating bring to mind languid afternoons spent among the sartorial offerings of Saint-Germain-des-Prés.
Exploring the collection, it's hard not to be pleasantly surprised by the quality of the Egyptian cotton dress shirts, rich cashmere sweaters, and whimsical anchor and chess-piece shaped cufflinks. But it's shoes for which Loding is best known: from striking black perforated calf leather brogues to durable brown antique leather derby boots. "We're extremely serious about shoes," says Yannick Bigourdan, Toronto restaurateur—of Nota Bene and the Carbon Bar—and now owner of Loding Toronto. "Our unique prices are the key to Loding's success," he says, referring to the brand's controlled pricing. "None of our competitors in Europe are able to sustain such prices."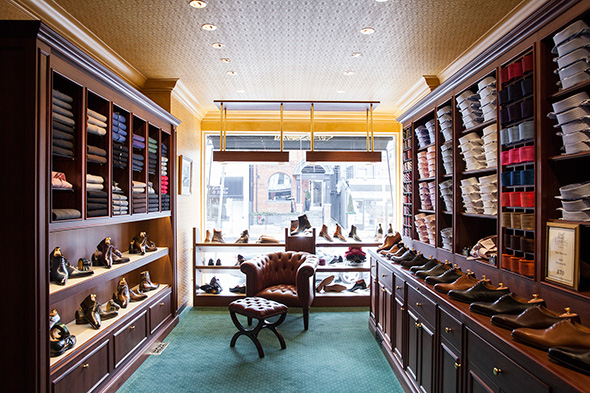 Bigourdan stumbled upon Loding more than 14 years ago during one of his annual summer trips back home to Toulouse, France, where he purchased what would be his first of many Loding shoes. "I ended up with 45 pairs," he says. "When you start buying them, you'll notice that the quality is incredible."
And shoe connoisseurs will understand why. Made in Spain and Portugal, Loding leather shoes and boots are built with full-grain French calf leather, a strong and supple hide that gets better with age and conforms gracefully to the foot. Many of the dress shoes are goodyear welt, constructed with traditional shoemaking methods that prolong the lifespan because the sole can be unstitched easily and replaced with a new one.
"I've never thrown out a pair," Bigourdan continues, gesturing to his Loding brown suede Rodney boots, personalized with French blue laces to match his shirt. Bigourdan was keen to share his love of the Loding brand with shoppers in Toronto, knowing it would be welcomed with open arms. "Men in Toronto have become much more fashionable over the years, and now they are looking for more options. Look at the detail," he says, holding up a caramel leather ankle boot. "This is more than a $315 shoe, and that's our point. That's what Loding is."