High-Jewellery Timepieces From Bulgari, Cartier, Chopard, and Jaeger-LeCoultre
Just in time for Mother's Day.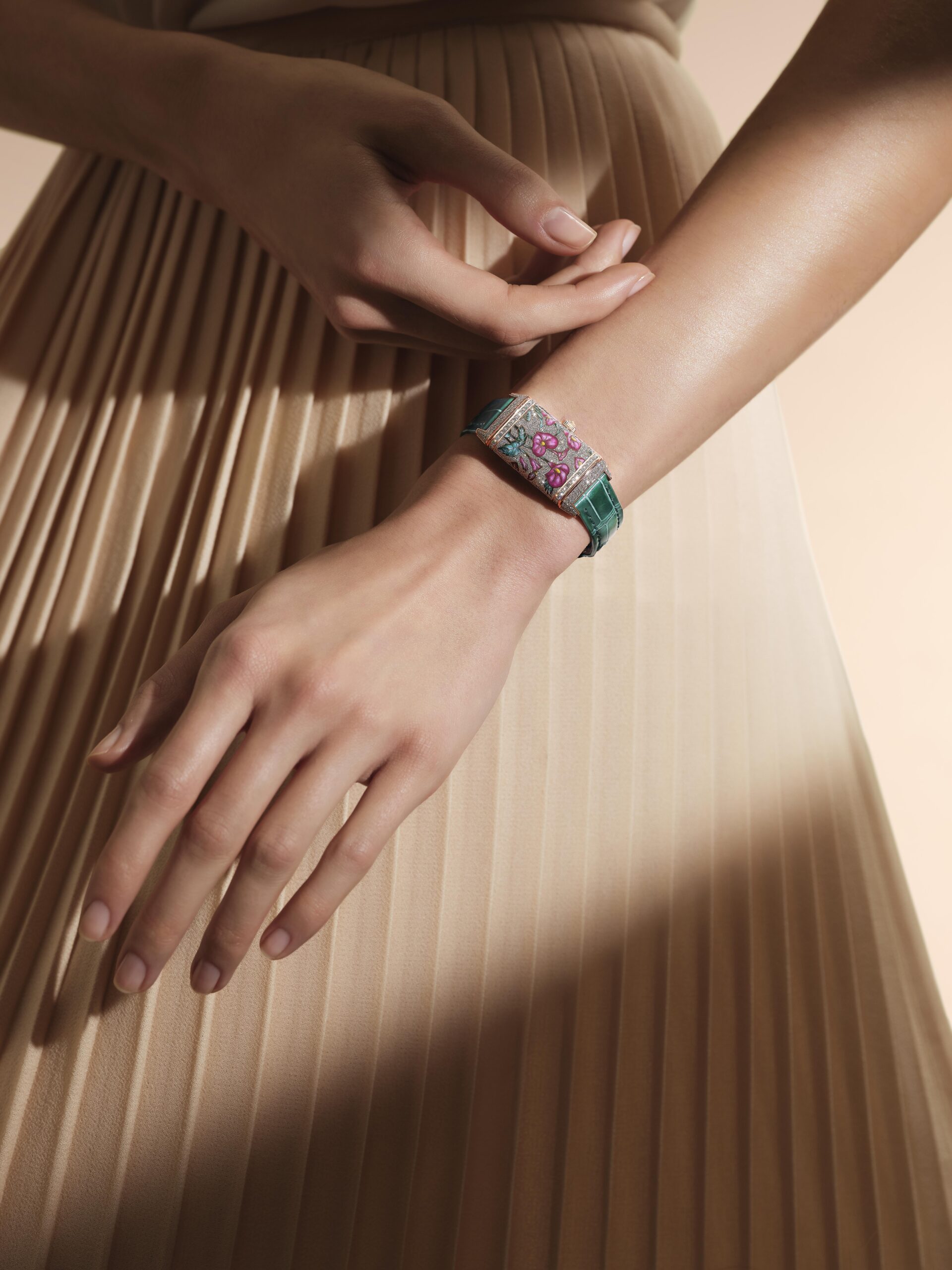 A gift will never be enough to thank Mom for everything she does. But a special something on Mother's Day certainly doesn't hurt. After the countless hours she has spent raising you to become the person you are today, why not give the gift of time with a high-jewellery timepiece that has a winning wow factor? And after a year and counting in some state of lockdown, she can do with some new glamour.
Bulgari Serpenti Misteriosi Cleopatra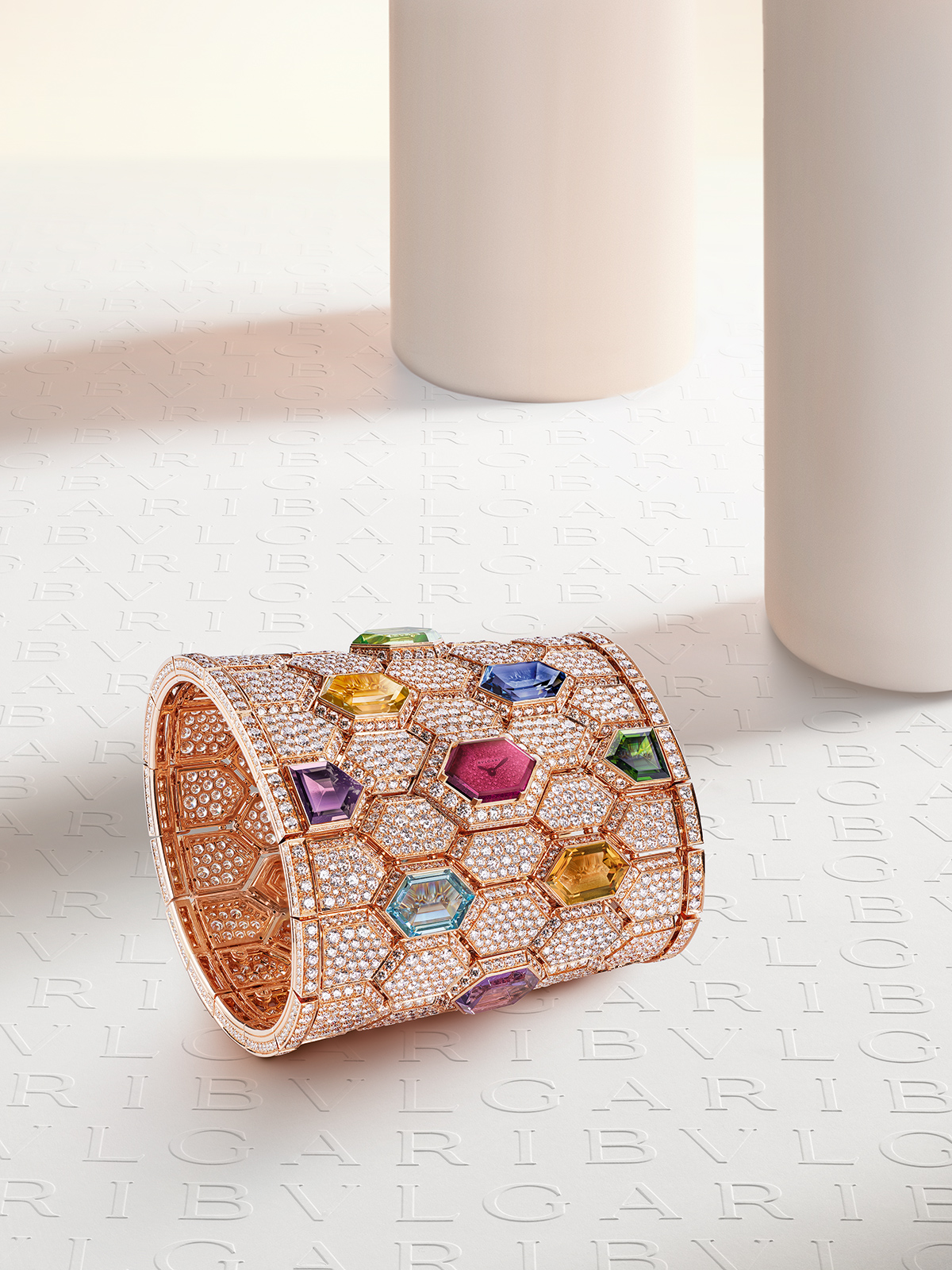 The Roman jeweller has a love affair with the serpent, and this one-of-a-kind 18-karat rose gold cuff takes its inspiration from Elizabeth Taylor, who portrayed the Cleopatra on screen and was a well-documented fan of Bulgari. The Serpenti Misteriosi Cleopatra is designed to evoke the scales of a snake with a rainbow of hexagonal gemstones, totalling more than 50 carats, and surrounded by a cascade of 4,000 snow-set diamonds. The watch face itself is hidden beneath a hexagonal rubellite. Is this a jewellery watch or a piece of jewellery that depicts time? Let Mom decide.
Cartier Panthère Songeuse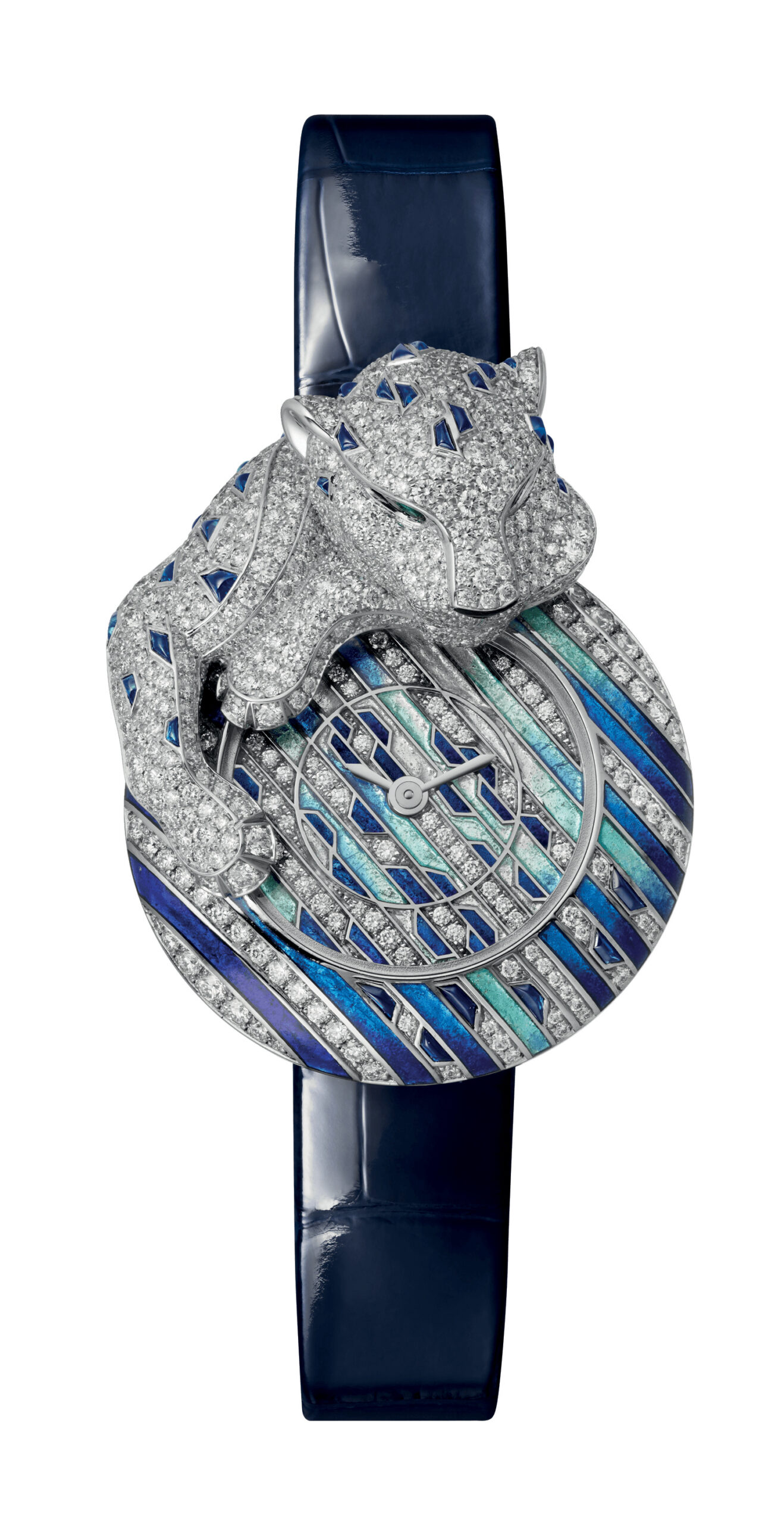 The panther was first spotted on a Cartier wristwatch in 1914 and has since become the Cartier signature. For the Cartier Panthère Songeuse, the diamond-covered feline with emerald eyes and sapphire spots leans over the watch dial—its musculature and limb structure a lifelike representation. The watch is blanketed in brilliant-cut diamonds and champlevé enamel with a limited edition run of 30 models. "Because Cartier is above all a jeweller, our creations transcend all categories," says Marie-Laure Cérède, director of design for watchmaking at Cartier. "They are not just instruments for telling time, nor are they simply jewellery. They are a third time of object with their own uniqueness."
Chopard Esperanza
Chopard is synonymous with the red carpet (think Cannes), and for the first piece of its 74-piece Red Carpet Collection, designed by Caroline Scheufele each year, the Esperenza is camera ready. The case and bracelet are set with 41.89 carats of Zambian emeralds, a combination of pear and round shapes, arranged in laurel style and surrounded by 6.38 carats of diamonds. It took the maison's artisans more than 515 hours to complete the haute joaillerie timepiece.
Jaeger-LeCoultre Reverso One Precious Flowers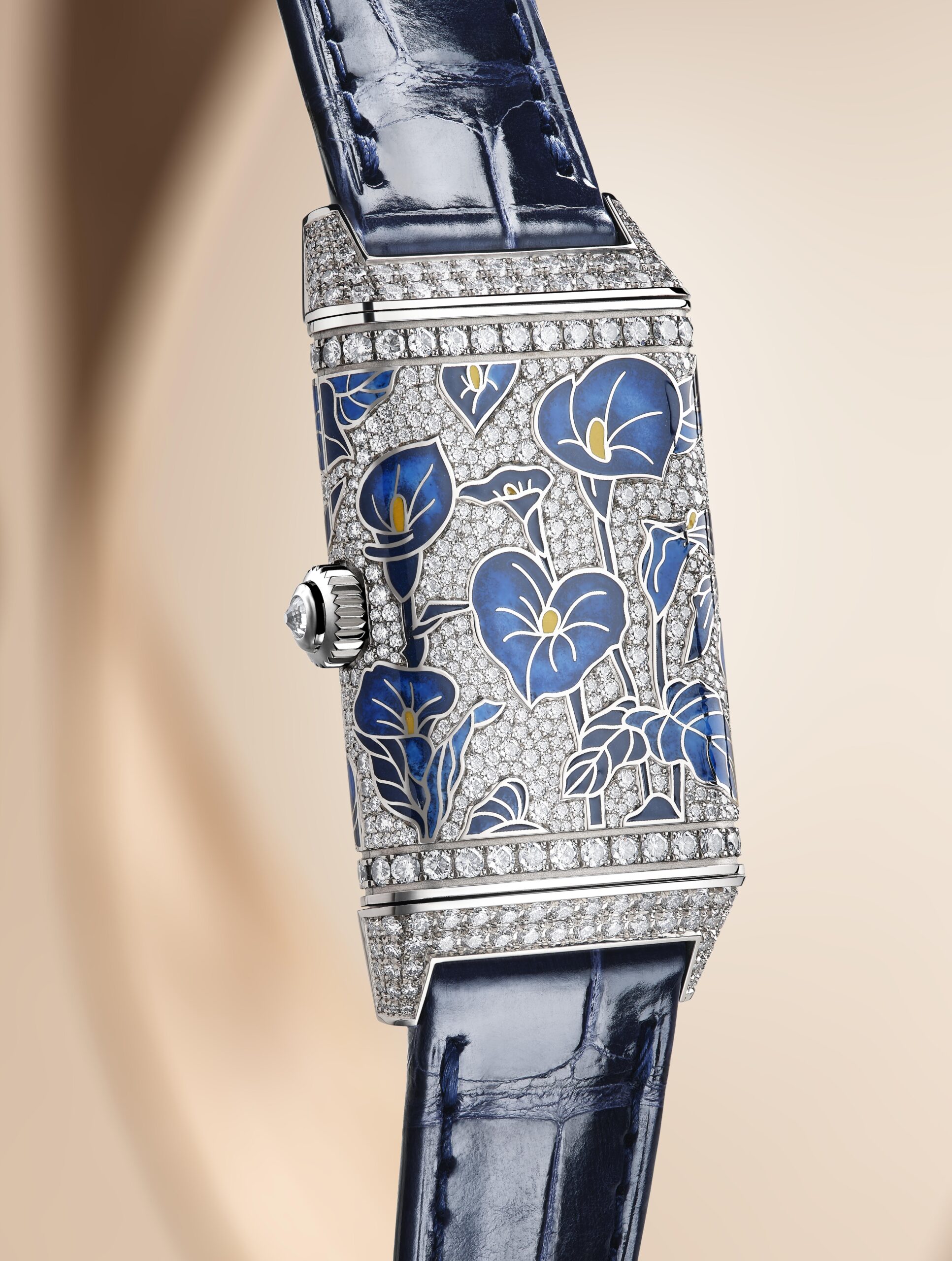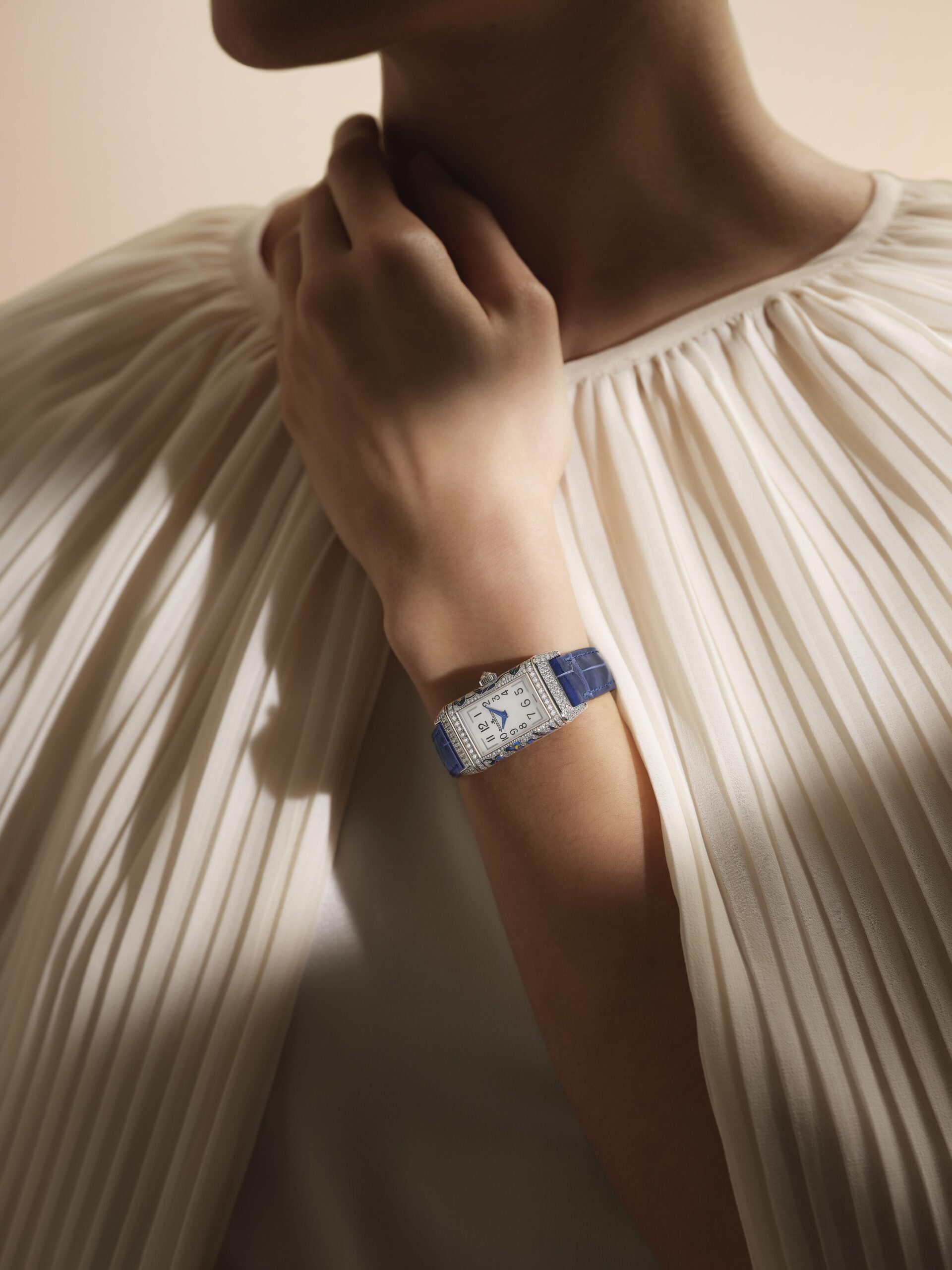 The Jaeger-LeCoultre artistic team has created the Precious Flowers collection for its iconic Reverso—two models in white gold and two in pink gold, celebrating the horological savoir-faire, craftsmanship, and jewellery-making skills of La Grande Maison. Since it was first released 90 years ago, the Reverso has served as canvas for artistic expression. For this Precious Flowers collection, the mastery of craft is particularly showcased on the flip side with a combination of engraving and enamelling. Pink Arums features diamond foliage and enamelled flowers in graduated shades of pink; each of the blooms on the White Lilies model is hand-engraved, finely detailing the texture of lily petals; two fully diamond-set models also feature arums with purple on pink gold and blue on white gold. Simply put, the Reverso One Precious Flowers timepieces are fine art for the wrist.